5 Mistakes to Avoid During Product Discovery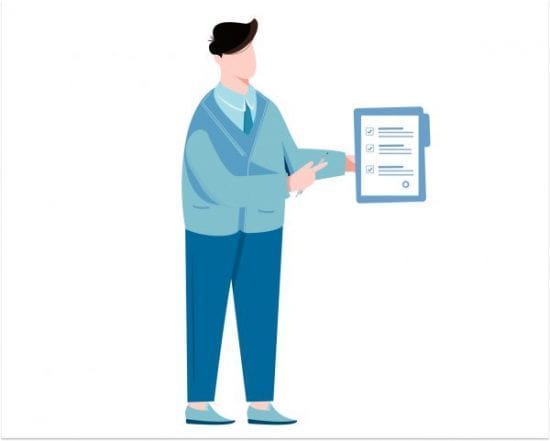 It's no secret that not every product is a hit. It takes time, patience, and effort to find the products that are perfect for your customers. However, with a variety of products out there, it can be difficult to know what will work well – which is why product discovery is so important.
In this article, we'll break down four common mistakes you might make during product discovery and how to avoid them!
What Is Product Discovery?
Before we get into the mistakes, let's first take a look at what product discovery is.
Product discovery enables you to understand your customers and their needs to create products that fit them perfectly.
It involves user research, market research, and competitor analysis to understand your target customer and how to deliver as per their expectations successfully.
Is Product Discovery Important?
Suppose you're wondering whether Product Discovery is important. YES. There are hundreds of products and services out there. But your product discovery is what distinguishes you from the others. Today's market is clogged with ideas, products, and services, and some are a hit while some miss the mark entirely. Product discovery entails a profound understanding of your customers and then prioritizing this to develop products that fit them best – which means they'll be more likely to use it!
What mistakes can I make in the process?
Product Discovery is the first and perhaps most important part of a product development plan. It is the eureka moment mixed with research-backing for your future or existing product. But that sounds easy, right? So, what can go wrong?
Here's a quick overview of the four common mistakes you can make:
Mistake 1: Focusing on the product instead of the user
When you're in the throes of product discovery, it can be easy to get lost in all the details of your product. You might start focusing on the features and what you want your product to do, rather than thinking about who your product is for and what they need. This is a big mistake – if you don't focus on the needs of your target audience and potential customers. When you ignore your users, you are setting yourself up for failure. A product cannot function in the competitive market without a user.
That's why the essential aspects of product discovery lie in user research. Understanding your user and their problems, needs, and expectations comes before conceptualizing your product. This is important for a new product as well as an existing one.
Mistake 2: Focusing on the solution instead of the problem
Yes, you heard that right. In daily life, people advise you to focus on solutions instead of problems. And while that may work well for a healthy life, it doesn't do much for your product's life cycle. Focusing on the solution before understanding your user's problem is a classic mistake.
While developing a product, the approach that usually fits well is to grasp your audience's problem and then fit or create a product to solve it. Product development strategy includes the step of answering WHY you want to develop this product. Too often, people jump onto developing a product without having this figured out. This usually leads to products that don't solve the user's problem and can even go as far as creating new ones.
Mistake 3: Neglecting your stakeholders
This ranges from neglecting your team's insights to not properly engaging with customers during the discovery process. Your team gets firsthand experience of the product, and their opinion needs to be heard. Your stakeholders are a valuable asset, and their engagement is key to creating buy-in for your product down the line.
In addition, you should also avoid developing products in isolation. Product discovery is a collaborative effort. A single perspective is damaging for business.
Mistake 4: Keeping the technical team at the periphery
The technical team is crucial in the product discovery process. They should be intimately involved and can provide valuable insight into user behavior, how customers use your products and what features they would like to see further developed.
Although we have discussed the importance of our users previously, we must acknowledge certain parts of the process that need technical expertise. This technical team may include engineers, coders, designers, etc. They know in-depth about the working of the system you are trying to produce.
One huge mistake companies make is the technical team after ideation and conceptualizing. This leads to minor yet consequential product failure in the long run. Involving your engineers early on in the process, perhaps while ideating, gives you a perspective on the practicality of your product concept.
Additionally, companies also make the mistake of not involving their engineers at all. This is a huge blunder because your product will be engineered by someone else, and you lose control over development milestones that might not meet user expectations.
Mistake 5: Ignoring Competitor Research.
Another common mistake made during this process is to neglect research on competitors or previously launched products in the market. It is natural to assume that your product and design are unique from what the market already offers. However, it is important to check the product concept through a user lens. Part of understanding your users also consists of understanding your competition.
It is important to understand the market and delve into how your product stands out from your competitors. What is the area of difference that will attract users to you? How well do you understand what users want and how they interact with products in this domain? What are the unique selling points of your product?
Competitor research helps answer these questions and help design a product that will be successful. Ignoring competitor analysis can lead to wasted time, effort, and money further down the line.
Conclusion
Product discovery is undoubtedly an indispensable path towards company success. It is the primary step towards developing the product of your dreams. However, in the adrenaline-driven process of product discovery and development, one may stumble upon some common yet detrimental mistakes. Knowledge about these mistakes beforehand gives you a foresighted roadmap and helps develop a product built for success.