All About The Product Brief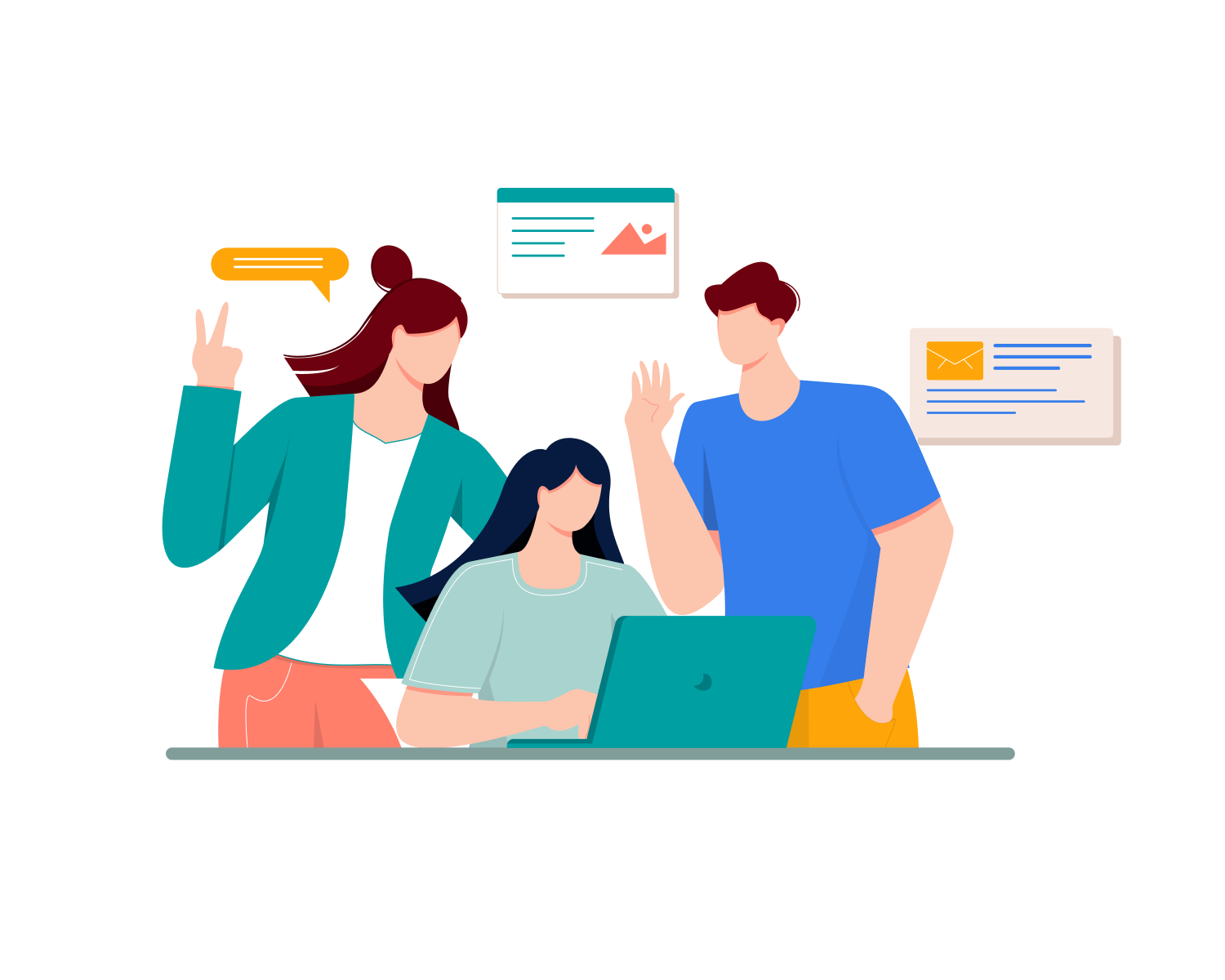 A product brief clarifies two questions: what the product is and the reasons behind creating it.
When you prepare a product brief, it facilitates everyone engaged in the development phase in comprehending these questions.
All of this eventually leads to building an excellent product.
The product brief is a document that serves as the most comprehensive source of product information which assures everyone is on the same page.
By creating a product brief, you may prevent jumping to conclusions quickly.
Design, development, and launch concerns will pop up when you reach conclusions without much thought and work.
But a product brief will prevent problems from arising and make it much simpler for everyone to participate in discussions.
What Is A Product Brief Definition?
A product brief, also known as a product specification, consists of the aims, features, and overarching product goals.
It lays out the requirements and essential product data needed by a product team to create a new feature or product.
A product brief is a valuable tool when it comes to product development.
Setting up one product brief takes very little money, yet it can considerably impact.
A product brief is where some product teams can flesh out concepts.
There is no standard length; hence you can adopt whatever structure and size are best suited for your team and product.
The answers to all of your questions aren't available in a product brief. Instead, it's a strategy for obtaining the solutions.
You must write the product brief at the beginning of your solution-definition phase (assuming you've completed the opportunity analysis and description).
The basis of your concept may still be on the assumptions at this time.
You can mention these assumptions in the product brief and then evaluate them.
Simply put, a product brief is a guide that helps you figure out what you are considering for your product.
Product Brief Checklist
Here are some suggestions to remember while you write your product brief:
Establish That Everyone Is On The Same Page From The Start:
A product team must work collaboratively to move a product through the development phase.
Adopt Clear, Concise Language To Have Everyone On The Same Page:
This guarantees that everyone understands what you're saying.
Having a tone of jargon and using words that aren't simple may unnecessarily complicate things.
The use of simple language can help you extract the essential elements of your product brief while also increasing the likelihood that it will be read and comprehended.
Establish The Path:
Keep in mind that you're the one who's in charge of providing context for why your product team is embarking on this path and where it's going.
Hence have clear guidelines and establish your product path with utmost care and thought.
Covering How You Should Avoid Queries:
The focus of the brief does not include explaining how to develop the product.
It would be best to focus on the what and why part of the product in the product brief.
You should retain the deeper aspects for separate product documents.
Use Images:
Flow diagrams or wireframes that are easy to understand aid in the rapid communication of critical information.
Gather Feedback From Others:
Encourage your team to ask questions about the product or anything in between.
Asking for clarity or understanding of the product will help in the long run.
Also, ask for valuable feedback from your peers.
Allow your team to add any critical aspects to the brief if you miss out on any.
After that, be adaptable and ready to change.
Writing A Product Brief: Step By Step Process
A solid product brief is well-organized and includes all the product's main features.
This section allows you to elaborate on the product's what and why.
What Are The Aims And Scope Of The Product?
Begin by defining your product's context.
When someone from the team or the firm open up the document of the product brief, they must be able to have a solid grasp of the following:
The product's history
The user problems it tackles
How the product helps your firm achieve its goals
Defining the demographic you're targeting when discussing user difficulties would be best.
You can segment your prospective customer base even further, if necessary. This way, you'll have an exciting task covering this when you already have user personas.
Ask yourself, considering my project, what constitutes a successful product? Determine indicators that will tell you if you're on the right course or not.
What Are The Features Of Your Product?
The features part of your product brief is going to be the longest.
Features list will take a lot of space because you're doing more than just articulating your feature wish list.
While presenting each feature, you should keep the user's perspective in mind. To make it simple for you, you can ask the following questions:
What benefit does this engagement provide for the users?
What do the users think about the features when they use them?
And before beginning the product design stage, you should pose these open questions:
What are the connections between your features and the objectives of your product?
How do they influence the user experience?
Make a priority list if you intend to cut any features because of scope creep.
When Will You Be Able To Test And Launch Your Product?
Knowing when your product will be able to test and launch your product will do wonders for the team.
It would help decide when your product is ready to enter beta testing and then be released.
If you don't plan these out, you will get in a never-ending loop of scope creep. Since that way, you are committing additional money and effort than the product requires to reach a releasable stage.
You can write product briefs with the product, development, and design managers.
You'll need to remember two things when writing product briefs:
Establish explicit release criteria
Begin with the product's features
To determine the must-have attributes, use the list of priorities from the features section. And ask:
Is the product's usability compatible with your target demographics' use cases?
Is the product user-friendly?
Is your product in prime condition to be released?
What level of stability does it have?
Is there enough support in place for the product to perform?
How Long Will It Take For You To Develop The Product?
The timeline can fluctuate dramatically as the breadth of your product evolves.
However, it would help if you still had a broad notion of how long it will take to develop it.
Stop setting a tight schedule for the project's completion since this can set your team off for a disaster.
Taking an agile approach is always a good idea, but don't be excessively agile.
Consider the following:
You can estimate by considering any elements that may affect the project's timeline.
For instance, you may expect that the budget will prevent you from completing the product on time.
Or maybe your team members will be taking long holidays during the project.
Remember, you can't account for anything and everything that could affect your schedule, but you should cover the obvious ones.
Product Brief Template
Section 1: Determining The Possibilities
When you have your idea in its conceived stage, you will have to complete this component.
It will serve as the ground for your rapid validation and discovery strategy.
Here are the components of the first section:
Establish The Product's Purpose
This section will specify how the product will help the organization achieve its strategic objectives.
Establish The Following Success Criteria
Your firm needs to figure out what your product's goal and the success criteria will be.
Due to stakeholders' increased features or technical expertise, projects can get sidetracked and bloated.
Your success metrics will enable you and your team to be relentless in their efforts.
And the focus will be exclusively on actions that will have a direct influence on the objectives you've set.
Your success metrics will also enable you to evaluate the impact of your efforts in the past.
Outline The Product's History
There's space for some big-picture thinking in this area.
We recommend summarizing your topic in one to two paragraphs.
Think of something like producing a PR document for an external audience.
Set the tone for the product by explaining why your customers and stakeholders should be thrilled about it.
Identify the issue you're trying to fix and who you're solving it for
Next, you should detail the specific customer problems you're trying to solve and support them with any proof you may have.
You should also specify the consumer segment you are helping.
Take advantage of your personas if you have any.
Section 2: Defining The Risks And Possibilities
The second section is, in our perspective, the most crucial aspect of the entire product brief.
Once you have exclusively built goods you are confident about, they will sell efficiently in the market.
Hence the work done at this phase of the product process enables your team to have the essential impact with the least amount of effort.
You can save weeks of development time by spending hours on research.
Compile A List Of Potential Risks
Before you spend a fortune making a product, you must summarize the risks and hypotheses that need to be verified.
Maybe you're worried that the product would negatively influence a specific consumer segment.
Or you're not sure if you have the technical knowledge to construct the product.
These pointers should be marked as potential dangers and verified as quickly as possible.
You can assign a rating (High, Medium, or Low) to its probable impact.
By setting an impact rating for each risk, you can see which ones you need to assess first and then later.
Section 3: Identifying The Problem
In the third section, you can begin to describe your solution once you've thoroughly confirmed your risks.
Get The Requirements
While writing requirements, you should always consider the bare minimum required to minimize the significant risks.
Collect Your Ideas
It would be best to have the low-fi prototypes that have already been evaluated with potential consumers outside of your business by this time.
These, and also your high-fidelity designs, should be linked in brief.
Specify What You'll Be Measuring
This section is for you to explain why you wish to measure specific product parameters.
Collaborate with a product analyst to ensure your analytic frameworks and address these measurement objectives.
The objectives you will measure are among the essential sections of the Product Brief.
This section will guarantee that you'll be able to comprehend your goods' influence and the improvements you need to make.
Product Brief Importance
Product briefs are significant for businesses. As a business, your goal is to make money.
To make money, you want people to buy your products or services.
To get people to do that, you need to communicate effectively.
A product brief is the first step in this process: it helps you precisely determine what you want to say about your product and why someone should buy it.
A product brief is also the first step towards making sure any content you have written about your product has a clear and consistent message.
If you don't have a compelling product brief, many things can go wrong.
Product writers may end up writing content that doesn't effectively convey all of the things that make your company, product, or service special.
And that is a recipe for disaster.
A product brief outlines the parameters of a project. Such as :
How do you need to execute the product plan?
How much will it cost?
How long will it take to complete the product?
What is the problem that my business is trying to solve?
Why is this solution needed?
Developing a thorough and detailed product brief allows you to research your competitors and the marketplace.
It can also help you define your business's place in the industry. And how you can gain an edge over the competitors.
A product brief also enables you to identify what your target customers are looking for in a solution like your products.
Without this kind of in-depth planning, developing a new product can become chaotic—and very costly.
A clear statement of purpose helps keep everyone on the team on track.
It saves time (and money) by keeping everyone focused on specific goals.
You can spend less time trying to second-guess what your co-workers or clients are thinking or trying to anticipate what might happen next.
Summary
A product brief is not a one-time task. You should check the document anytime something changes to ensure that it is constantly updated.
You may need to update the brief daily for some goods, and others may require a weekly or monthly check-in.
Using these updates, you can keep your team focused and prevent scope creep.
When drafting a product brief, the subjects you address aren't predetermined.
Certain sections may be unrelated to a specific product or your team's collaboration.
Do not be afraid to play around with your product briefs because it will help you discover the optimal combination of information for your team and the product.
A product brief's purpose is to assist you and the product in achieving its goals.
Accountability and ensuring that everyone is moving together towards a goal are critical to a healthy and productive business.
Hence creating a concise and compelling product brief will help you accomplish this. It will also allow you to better understand and convey your product's goals to all stakeholders.
You'll be set on your way to developing a good product if you convey your product's aims and objectives.
You may also be interested in: