What Is Jira and How To Use It? (With Definition)
June 8, 2021
Max 6min read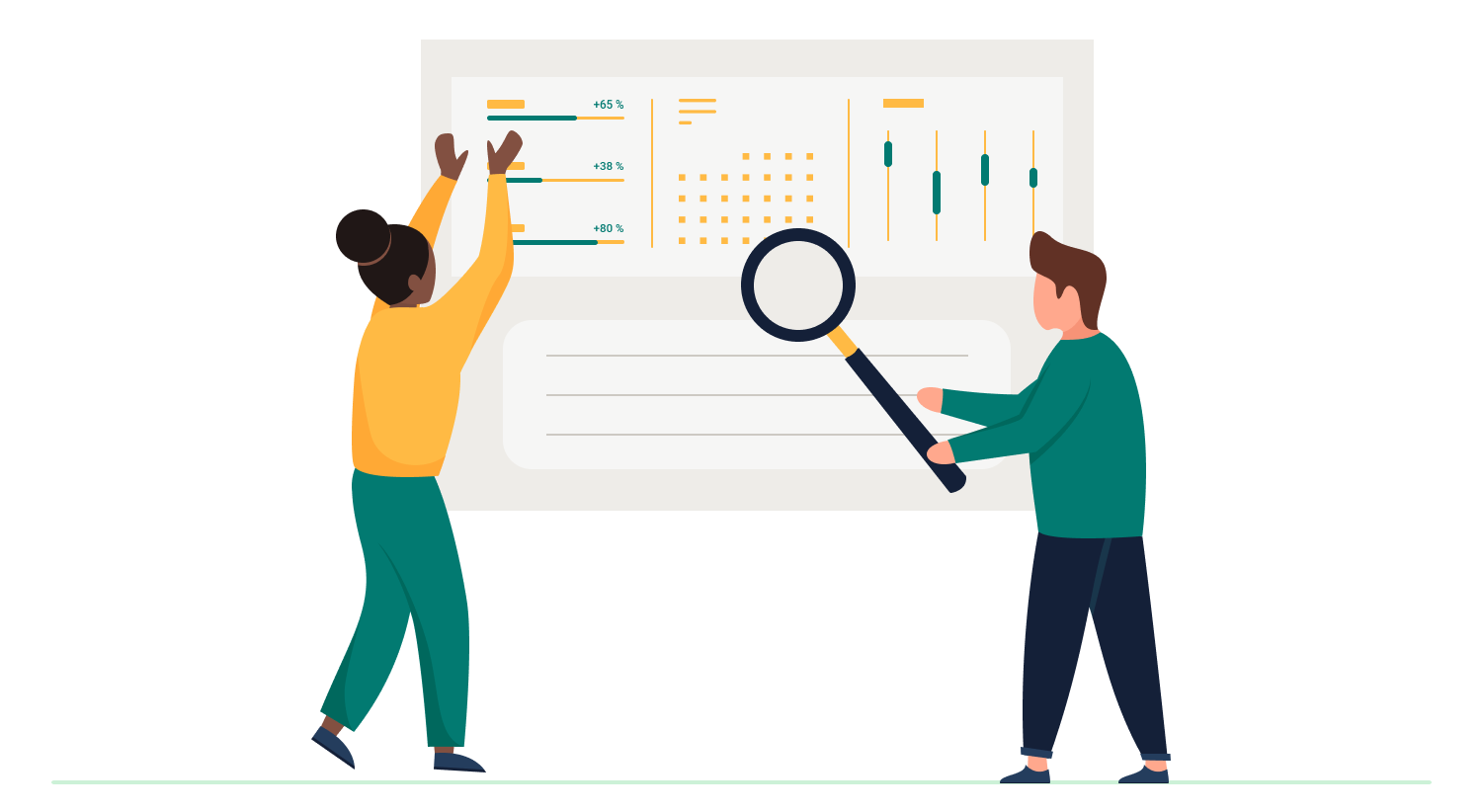 What Is Jira?
Jira Definition
A software application like Jira helps development teams track issues and manage projects. Australian company Atlassian is a pioneer in developing this software that allows teams from all backgrounds to manage work. Jira is a powerful work management tool that groups use for use cases, test cases, and other purposes.
Jira is an engineering management software. It is a part of a family of products designed to help teams manage their work effectively.
According to Atlassian, Jira is used for issue tracking and project management by over 180,000 customers in 190 countries.
What Does Jira Stand For?
'Jira' is a play on the Japanese word 'GodJira,' which means 'Godzilla.' Jira was initially designed as just software to track bugs or issues in a product but has since evolved into a robust project management tool for all cases.
History of Jira
Two computer science students from Australia built the Jira software tool in 2002. The entire process of creating the first Jira version took about three months for the founders. And about six months for the 1.0 version of Jira software.
For the total Jira package, the founders charges about $800. Atlassian did not have a sufficient budget to market the Jira software.
Therefore the teams would attend the software events and introduce their product there. They mainly indulged in stunt marketing and sneaked flyers to publicize this software.
Most people did not understand the Jira concept at first. But the development teams knew the benefits it had.
And founders thought if one development team successfully used the Jira to solve issues, then the product would market itself through word of mouth.
Founders added various functionalities to the Jira product over the following years. And people started understanding and using the Jira software. And by 2006-07, the revenue of Atlassian was $20-30 million per year.
What Is the Difference Between Jira and Agile?
As we know it, Jira is software that tracks issues and manages projects.
Agile is a term that considers approaches that bring agility. These approaches are XP, scrum kanban, and many more.
Jira is an issue tracking software. Its features are Jira agile, which organizes work items into sprints.
Initially, Atlassian got these features from a third party- Greenhopper.
Later on, the Atlassian took Greenhopper, and that is how it got the name Jira agile.
Jira vs. Rally
With Jira, development teams can customize the workflow as per the agile that suits them.
On the other hand, rally asks teams to function as per their definition of agile.
The flexibility that Jira software offers benefits the business from mid to large sizes.
Rally software specializes in software development, and therefore all types of businesses that focus on software development are using it.
They both have limitations and pricing differences as well.
Jira Packages
Jira comes in four packages:
Jira Core is a generic project management tool for non-technical teams. Any business person across any department can use it to plan, track or report on work.
Jira Software is the part of Jira designed explicitly for Software Development Teams. It not only incorporates the basic Jira properties but also has agile functionality added to it. Jira Software is mainly used to track bugs and manage essential project management and software development tasks.
Jira Service Management is a tool intended for IT teams. Jira service management supports call center managers, helpdesk agents, and other support professionals to provide quick and easy answers for the customers. It helps agents organize, prioritize, and resolve requests so that no customer issue goes unnoticed.
Jira Align has its basis on accomplishing strategies according to a particular product or portfolio. It can align around common goals, support several scaling frameworks, and navigate the complexity of large-scale technology initiatives. Therefore it has created a strong wave of excitement among various organizations.
How To Use Jira for Project Management?
Throughout the project life cycle of project creation, execution and completion, Jira software will help your teams with its project management tools.
The following five steps will guide you through using Jira for project management.
Step 1- Setting up the Project.
Firstly, you will have to select the Jira template based on your organization's processes.
For instance, if your company uses the kanban project management tool, you must select the kanban template.
Step 2- Planning the Project.
With the help of Jira, you can plan out your project or even set up a roadmap for your iterative projects.
In the Jira software, the tasks are the issues. Therefore you will first have to define these tasks. You will have to define the tasks, set deadlines, divide them into small tasks, and assign them to the teams.
Once you have defined the tasks, mark them in your project plan and add the dependencies.
Jira also has advanced features that will let you plan for multiple projects and store them in one place. You could also categorize them as per your choice.
Step 3- Project Execution.
It's time to bring the project plan to life. You will have to set up your team members in Jira.
It is mandatory to establish your team in Jira because doing that will help you to distribute tasks effectively.
Different team members will have varied access to Jira, and some may use it for tracking tasks, whereas some may need full or unlimited access.
The Jira administrators may need to configure the Jira settings, the third-party app connections, and other varied functions.
Jira provides permission schemes where you can grant default permissions to teams. This way, you can cover confidential tasks and information from the Jira users working outside your company.
Step 4- Tracking the Project Progress.
The time tracking capacity of Jira software allows teams to track the time of each task. Jira provides the default time tracking features for your convenience.
However, if that is not suitable for your team, you can go to Atlassion's page to check out third-party options.
Your teams will receive answers to the following questions via Jira's reporting features.
Will you miss the deadline for some of your tasks?
Will a dependency create some obstacle for your work?
Step 5- Completion of the Project
Once you are ready with the project and the work is marked as done, you can choose to archive the project or keep it in the read-only mode.
How Can You Integrate Chisel With Jira?
Now that you know how the Jira software functions and the steps to use it for project management.
It is time for you to check out the product management tool- Chisel that will help you integrate work items from both these platforms.
Chisels Jira integration tool will assist you in importing items from chisel inti Jira software quickly.
Sign up for the #1 agile product management tool and try the free forever version today!
You can integrate the chisel with Jira by going to the treeview section. Select the features you want to integrate with Jira.
Follow this up by clicking the plus icon and selecting the Jira projects you wish to synchronize your features.
For more details on integrating chisel with Jira, visit the Chisel help center.
You may also be interested in:
FAQs
Jira workflow is a set of transitions and developments an issue goes through during its lifecycle, right from its address for the first time to its resolution.
Some of the alternatives to Jira include ClickUp, Binfire, AirTable, Trello, and Basecamp.
Jira is free for teams consisting of less than ten members. However, for larger teams, it costs $7/user for the standard plan and $14/user for the premium plan.