6 Key Ingredients for a Successful Product Strategy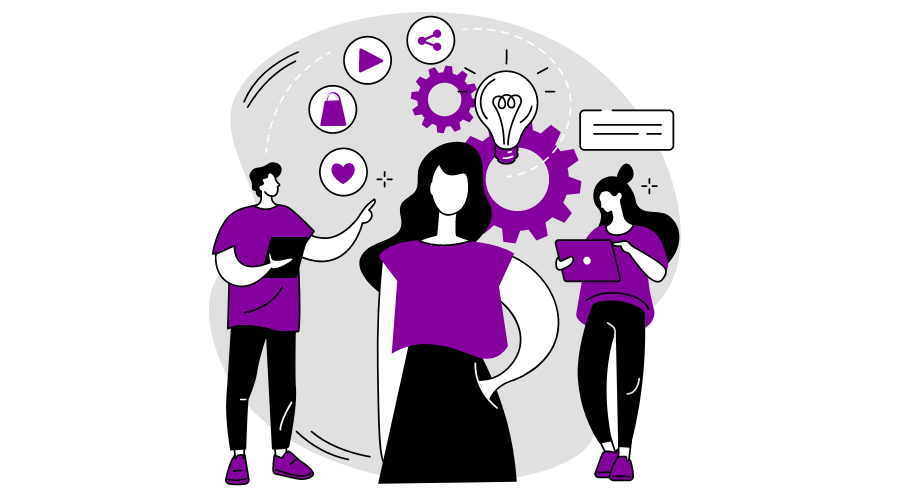 Whether you're a marketing executive, product manager, or entrepreneur, product strategy is the backbone of your company. When you build products without a product strategy, it's like trying to get to your destination without any directions.
In this post, we will explore six ingredients that go into creating an effective product strategy and provide concrete examples of how companies can use them in their strategies.
The start-line
The journey of a product from its ideation to its market launch is a long one. However, what decides the pace of your product to reach the finish line is the 'start'. At the start-line, you will find yourself in one of the two places- you either have an idea for a product or you don't. Irrespective of your position, there are 6 important questions you should address to create an efficient product strategy that guarantees you success. These questions are simple.
The What?
The Why?
The Who?
The How?
The When?
The Where?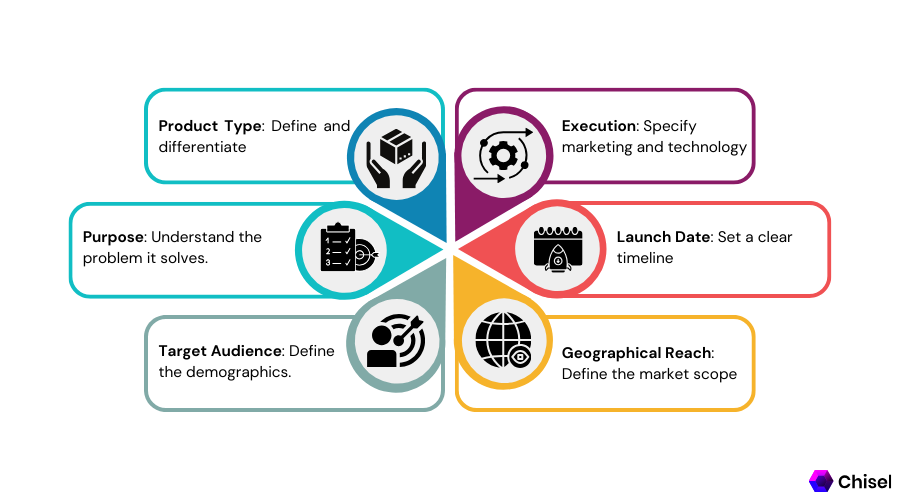 Let us further explore each step in detail.
What kind of product do you plan on creating?
This is one of the major questions that you need to answer before beginning your product development process. It is non-viable to develop a product without knowing what you want.
In this step, you lay out exactly what kind of product you plan on creating. For example, is it software, or web services, or household items, or electronics, or gadgets, etc? Furthermore, define how your product differs from what already exists in the market. In this stage itself, it is important to rule differentiate yourself from competitors. You may distinguish the product based on one or more of the following:
Features
Price
Quality
Quantity
Safety
Privacy
Performance
Aesthetics
Target audience
Or even the problem that you are solving.
Upon defining this step clearly, you can then proceed to the next question about product strategy.
Why are you building it?
After understanding what your product is, it's important to understand why you are building it. What need does this product fill in the market? What gap does it bridge, and how will people benefit from using it? These are some of the questions that you address in this step.
Research and Development (R&D) is one area that shouldn't be neglected in the process of product development. You have to understand why you are building the concerned product intricately. What problem does it solve? Does it offer a solution that has never been offered? Or does it complement an existing product or solution?
Here, you identify the main goals you intend to meet through your product. You may also gauge how the product fits in with your company's mission.
Who will be served by this product?
Not every product in the market is designed for everyone. Some products are designed for the masses, while some are for the classes. For example, Apple company's main audience is the elites and the aspiring upper-middle classes. However, Target serves all.
In this step, you need to clearly define whom your company will be serving through this product. Some indicators may be whether your product serves the entire population or a specific group of people in the population? Will your product operate in a B2C or B2B mode? What is your target age group? What is their occupation? What industry are you focusing on? What is your target audience's income level? This is important to take note of as well.
Understanding who your product is being developed for will increase the likelihood of its market success.
A top product management system like Chisel is all you need to understand your target market and craft amazing products accordingly.
How will you do it?
Now that you have defined the who, it's time to specify how?
You must choose a mode through which your product will be marketed and sold- whether online or offline. It is also important for you to define what technologies are being used for this process. You may also want to address your marketing plan here. How do you plan on introducing this product into the market? Will it be a free product or service? Will it be a subscription-based product? Will it be 'members-only' access?
Furthermore, how do you plan on selling your product? You may have choices such as serving a section of the population first and then opening it up to others. Or you may target a larger audience with a free solution and monetize with premium features in the future.
This is another very crucial step in your product strategy. It moves from ideation and gets into execution.
When will your product be launched?
This is a question that needs to be answered as well. What will the product launch date be? How much time do you have between ideation and execution? This can vary from company to company, but having this answer helps in setting goals and expectations within an organization.
This objective may sound relatively unimportant. But an efficient product development strategy has this question answered. Having this step clearly defined helps your product team and employees involved work better. It is easier to reach your goal when you're on a virtual deadline.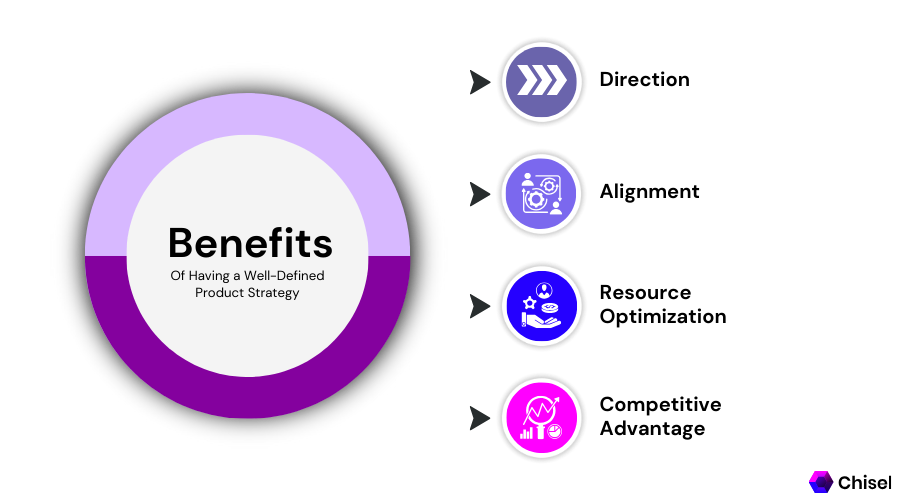 Where will your product mainly be used?
Although being addressed last, this question is equally important as well.
A simple but major objective is to define the geographical demographic of your product. Where will your product mainly be used? Will it be available in the region where your company is based? Would it be released in states other than your head office? If it's an online product, will it be available internationally? Do you plan on expanding your geographical reach through this particular product?
Once you find yourself with clear and well-defined answers to these 6 questions, you have your product strategy framework ready in front of you.
To sum up
Product strategy can be a difficult and confusing path. With the umpteen competition that exists in the market, the various mediums and approaches to use, companies and start-ups are stuck in mediocrity. However, with a simple yet holistic step-by-step plan, you can have a high-yielding product strategy.