Product Manager: Roles and Responsibilities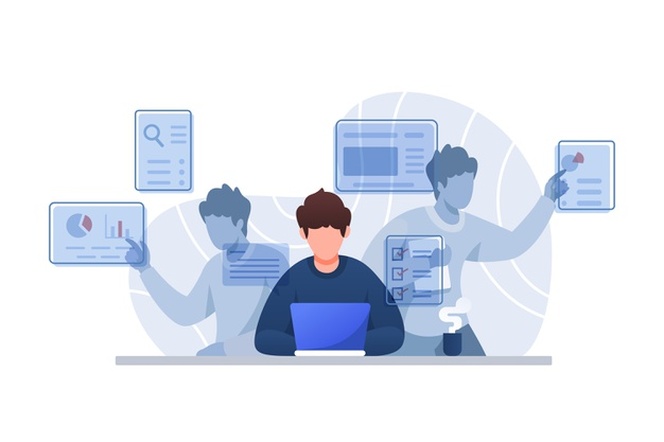 What Is the Role of a Product Manager?
Product managers are responsible for setting a product vision, defining a product strategy, and developing a feature roadmap that meets both company goals and user needs. Product managers play a critical role, especially in technology companies, to guide every step of a product's lifecycle.
A product manager leads a cross-discipline team to drive research of user and market needs, design and development of products to meet these needs, development of pricing and marketing strategy, and finally launching these products to delight customers. They are also instrumental in building alignment within the team during planning, execution and launch phases. This role requires strong business acumen, a deep understanding of UX design, technical expertise and great people skills including collaboration and communication.
A product manager is hired by an organization who either already has a product or has a vision for a product. In certain cases, such managers may also be hired to conceptualize a product from scratch, as is the case with many startups.
Demand for product managers is increasing across the globe, and in the US even their roles are expanding. For instance, a study by Neal Lyer in 2019 showed that PM roles in companies in the United States have grown by over 30% in a mere span of 2 years from 2017-19. In other words, product manager roles that earlier were geared towards only management of the development and user experience of a product has now shifted towards an all encompassing end-to-end management of a product line to make them a market success.
Key Success Skills Needed for Product Managers in 2021
While the role of the product manager may vary a bit from company to company, the core requirements that have proven to deliver success have a steady pattern across industries.
Below are some of the key skills needed by product managers to succeed in 2021:
Identifying and Assessing Opportunities
This is the one of the first things Product managers do to kick off the product life cycle. They identify opportunities from various sources including external sources like customer requirements, competitor analysis, new market trends, as well as internal sources like ideas from team members across various disciplines and executive management.

They prioritize these opportunities based upon a variety of prioritization criteria including, but not limited to customer impact, revenue impact, feasibility/risk and the effort required.
Conducting User and Market Research
Product managers conduct user and market research to validate the user needs and market opportunities. They use a variety of tools including user surveys to collect feedback. Such feedback is critical in ensuring customer centricity of the product features, future development roadmap and satisfaction of the end user.
On the market evaluation and demand forecasting end of the role spectrum, a product manager is expected to study the market through targeted surveys and research studies to understand and forecast tentative demand for the product.

This in turn defines the investment and revenue goals to a large extent. Therefore, the manager needs to display accurate forecasting that can stand up to scrutiny and fit for viewing by the leadership team of the company.
Creating Product Vision, Feature Roadmap and Prioritization
Great product managers create a vision for the product and roadmap that is both compelling and achievable. This requires in-depth understanding of the target customer's needs as well as the capabilities of the engineering team and the technologies available.

Using this understanding, Product Managers create feature roadmaps across several releases to bring the right product to market at the right time.
Team Alignment, Communication, and Internal Evangelism
A cross-discipline product team involves several members across UX design, Engineering, Marketing, Customer experience, Sales, Executive management and more. In order to ensure buy-in from various stakeholders, it is important that the Product Manager conveys which features are part of the roadmap and why. Product managers also gather feedback for the effort involved, feasibility analysis and risk assessment for developing various features of the product. In case of disagreements, they build consensus and rally the team towards a common goal
Product managers drive the team to ensure the product gets delivered within the scope of time and with high quality as per the product roadmap. This involves continuous communication and coordination across teams. Product managers are instrumental in resolving disputes before they escalate and disrupt work.
Furthermore, the product manager may be needed to participate in client calls or meetings to better understand customer needs and/or potentially help resolve their queries, for instance. This requires customer-facing skills including ability to explain complex situations in the least amount of time.
Executive management support is essential for the product effort to continue. A good product manager will think through executives' concerns and address as many as possible proactively. Product managers need to be diligent in following up on unanswered questions or issues from executives and ensure that they are addressed in a timely fashion.
Understanding of Tools and Technologies Involved in Development
A product manager is directly responsible for planning and development work of the product. To understand the right delivery time of each moving part – be it a product feature, website development, marketing articles and content, design arts, or anything similar – the manager needs to know how they work across technologies and how much time it should take to create them. This is achieved either through the right education programs in colleges and/or through extensive work experience managing multiple aspects of development, marketing, and sales coordination.
Alternatively, many organizations also invest in people across departments to grow into product managers. Quite often, a good development manager who has shown good management and communication skills may be trained to communicate with designing, marketing, and sales executives for coordination and end-product delivery.
Design, Content and Aesthetic Knowledge
A product manager role is probably one of the most comprehensive jobs in the industry today, perhaps right after CEOs. Product managers who may even be stand-alone contributors with shared resources, also need to display the same set of extensive skills – one of them being product design and aesthetic design based on which the final development takes place.
To be clear, it may be perfectly fine for the manager to have design and aesthetic knowledge limited to the specific industry, which is often cultivated with industry/ vertical-specific experience. Product managers are not art directors by any measure, however they do need the design-understanding to work with designers and their immediate managers to identify the best suited aesthetics that will fit into the larger user experience, product vision and company's CX goals.
Similarly, the product manager will also be expected to work with marketing designers and content experts who will together need to deliver the right marketing collaterals, website pages (standalone or otherwise), content pitches, and information.
You may also be interested in: