Top 6 Resources for Product Managers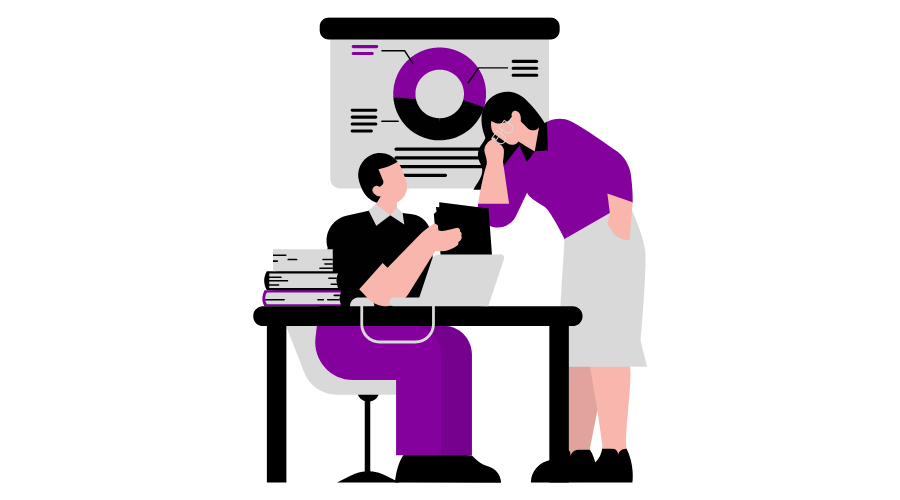 "You may sit at the nexus of technology, business, and design, which is one of the reasons product management is such a desirable position."
Quite true!
Due to the advancement of software development processes, the increased customer and design focus, and the expanding importance of data in decision-making, the product manager position is evolving.
Roles in product management provide chances for independence, creativity, and innovation. Since variety is the flavor of life, this should lead to a satisfying career.
Many young people desire the product manager position for the wrong reasons and have incorrect expectations for it. Given that the responsibilities of a product manager vary among firms and there is no universal definition of the position, they cannot entirely be held responsible.
Product managers today are increasingly acting as the product's mini-CEO, as opposed to earlier generations who were more concerned with execution and whose evaluation was on the timely completion of technical projects.
No job is flawless.
Every position has irritants and areas of frustration. We should hope that happiness and contentment outweigh it.
Product managers wear several hats and use their extensive knowledge base to make trade-off decisions. They also assemble cross-functional teams and ensure that various areas are aligned.
Organizations outside the technology industry must get the product-management position right as more of them set out to develop software skills for success in the digital era.
Product management is quickly becoming the new training ground for aspiring tech CEOs.
Are you considering a career in product management but need help determining whether the position would suit you?
Take this article as the coveted holy grail!
In this blog, we'll discuss some essential resources you can use to start your fascinating career as a product manager.
How Can Product Management Resources Help You?
Product management resources can help you in several ways:
Skill Development
Access to resources such as books, online courses, and conferences can help you develop new skills, improve existing ones, and stay up-to-date with industry trends and best practices.
Networking
Joining product management communities, attending conferences, and connecting with other product managers through social media can help you build valuable relationships and expand your network.
Problem-Solving
Case studies, articles, and podcasts can provide real-world examples and insights on tackling common challenges faced by product managers.
Career Advancement
By continually learning and developing your skills, you can advance your career and take on new and more challenging responsibilities.
Product Success
By utilizing tools and frameworks, you can improve your product development process and increase the chances of launching successful products.
Overall, product management resources can help you become a better, more informed, and more effective product manager and can play a crucial role in your personal and professional growth.
A quick pause to let you know about Chisel– a premiere agile product management software that brings together roadmapping, team alignment, and customer connection.
Let's Look at the Resources for Product Manager
All effective product managers have in common that they always continue learning and absorbing new information to remain on top of the most recent developments in product management.
Just for you, we've looked through and assembled some of the most well-liked product management resources.
1. Books
Even though reading a book may seem time-consuming, the best books are worthwhile.
Cracking the PM Interview by Gayle McDowell
It is a comprehensive guide to help aspiring product managers prepare for the product management interview process. The book covers various topics, including product management fundamentals, the interview process, sample interview questions, case studies, resumes, and cover letters.
The Lean Product Playbook by Dan Olsen
This is a book that provides a step-by-step guide to developing successful products by using the Lean Methodology.
The book explains how to validate product ideas, build minimum viable products, and create a product roadmap. It emphasizes the importance of iteration, customer feedback, and data-driven decision-making to develop a product that meets the market's needs.
Escaping the Build Trap by Melissa Perri
This book explores the common challenges faced by product development teams and offers solutions for overcoming them. The book argues that many organizations fall into the "Build Trap," where they focus too heavily on building features and not enough on understanding the problem they are trying to solve.
The author provides a framework for product development that prioritizes problem-solving and focuses on delivering value to customers. She covers product discovery, agile methodologies, and how to balance short-term and long-term goals.
Blue Ocean Strategy Kim and Mauborgne
A paradigm-shifting book on differentiation by Kim and Mauborgne offers a structured method to assist businesses in standing out, i.e., pushing them to a clear blue ocean where they have no direct competition.
10 Books for Product Managers You Don't Want To Miss
2. Blogs
Blogs are a no-filter, no-middle-man avenue for people to communicate their ideas, knowledge, and life experiences with the general public. It includes established thought leaders, influential business figures, and tenacious product managers working in the trenches.
Product Collective
The weekly newsletter compiles a list of resources on subjects like product strategy, consumer feedback, product analytics, and more. Twenty-five thousand product professionals presently read it.
Silicon Valley Product Group
For many years, Marty Cagan and his team have been defining and developing the function of product management. No matter where they are, their blog still covers crucial topics for product managers.
Mind the Product
Mind the Product is a popular blog focused on product management. It features articles and resources from experienced product leaders and covers a wide range of topics related to:
Product management
Product strategy
Design
Development
Innovation
The blog is updated regularly with new content and is an excellent resource for product managers, designers, and developers who want to stay up-to-date with the latest trends and best practices.
In addition to the blog, Mind the Product also offers a conference series, workshops, and training courses for product managers.
The Startup
This blog covers various topics related to startups, including product management, marketing, design, and technology. It focuses on early-stage startups and provides a platform for entrepreneurs to share their stories and experiences.
The blog features articles from startup founders, product managers, and other experts in the field, offering a wealth of insights and advice for anyone looking to start or grow a successful startup.
The Startup also covers various topics related to building and scaling a business, including fundraising, hiring, and customer acquisition.
Whether you're an aspiring entrepreneur or an experienced product manager, The Startup is a valuable resource for learning about the latest trends and best practices in the startup world.
3. LinkedIn Groups for Product Managers To Join
Joining LinkedIn groups is an excellent way for product managers to network with peers, exchange ideas, and stay up-to-date with the latest trends and best practices.
Product School Community
A group for product managers founded by Product School, with over 200,000 members.
Product Manager Hub
A group for product managers with over 100,000 members.
Product Management
A group for product managers and product professionals with over 100,000 members.
Product Managers & Designers
A group of product managers and designers with over 80,000 members.
Agile & Product
A group of product managers and agile professionals with over 50,000 members.
Product Management Professional Network
A group for product management professionals with over 30,000 members.
Mind the Product Community
A group for product managers founded by Mind the Product, with over 25,000 members.
8 Inspiring Product Managers You Should Follow on LinkedIn Today
4. Events and Conferences
The best executives in your sector often share their thoughts at conferences. They also allow you to network, meet others interested in the same products as you, and have enlightening and exciting talks.
Even though we talked about Mind the Product in the blog category, Mind the Product is a global conference series focused on product management, with events in cities worldwide.
ProductCon
ProductCon is a conference series for product managers featuring keynote speakers, workshops, and networking opportunities.
The conference is designed for product managers at all levels, from beginners to experienced professionals. It covers various topics related to product management, including product strategy, design, development, and innovation.
ProductCon features presentations from experienced product managers, startup founders, and industry experts and provides a platform for attendees to learn from and network with their peers.
Product Management Festival
The Product Management Festival (PMF) is a global conference series focused on product management.
The festival is held in various cities across Europe, Asia, and the Americas, and features keynote speakers, workshops, and networking opportunities.
The conference covers various topics related to product management, including product strategy, design, development, and innovation.
It provides a platform for product managers to learn from experienced professionals, network with peers, and stay up-to-date with the latest trends and best practices in the field.
Productized
The Productized conference brings together product leaders from around the globe who share their expertise, tactics, and experiences in enhancing their product management approaches to simplify and speed up procedures.
Top 6 Online Communities You Must Join as a Product Manager
5. Podcasts
What makes a fantastic podcast for product managers?
The best podcasts on product management and related subjects cover practical tips and lessons you can apply after only one episode.
Product by Design
With an emphasis on user experience design, this insightful podcast delves deeply into what produces exceptional product experiences in each episode.
How to Build a Next-Generation PM Career
Hosted by Product School, this podcast explores the challenges and opportunities of product management.
Robinhood Snacks Podcast
Although the daily 15-minute summaries of the day's top business tech/business headlines are not about product management, they can be helpful for product managers to stay up with market trends and customer behavior.
The Product Hunt Radio Podcast
Hosted by the product manager and founder Ryan Hoover, this podcast features interviews with entrepreneurs, product managers, and other experts in the tech industry.
6. Training
Product managers frequently need to learn on the go by assembling information from numerous sources and instructional modules. That doesn't imply you can't try any available valuable training.
Reforge
The Career Accelerator programs at Reforge are well known for condensing product expertise from the top industry figures and teaching students the tried-and-true tactics employed by today's hottest goods.
It is a six-week course.
Product Focus
Product Focus gives students the knowledge and resources they need to succeed in product management and marketing.
They provide public classes for city people and private business training, focusing on technology-based products.
Putting It All Together
The fantastic thing about many options for learning product management is that each new bit of knowledge and advice builds on the previous one.
To land a position in product management, use the resources listed above and others.
Toolkits for product management are constantly growing to provide more approaches to problem-solving, consumer understanding, and stakeholder alignment.
Each new choice and viewpoint in product management widens the possibilities because there is no "correct" approach to carrying out any task.