Hop on These Post-pandemic Trends! (7 Product Marketing Trends to Know)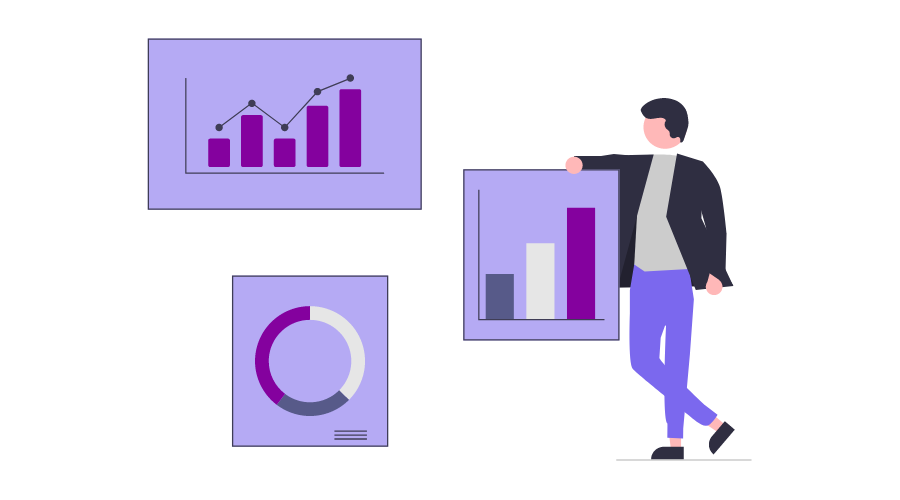 "In the end, everything will be fine. If something is incorrect, it's not the end.
During the pandemic, we learned an important lesson.
Almost every industry was influenced in some way by the COVID-19 quarantine.
COVID-19 will substantially impact the companies of technology and service providers. Product managers must assess how the pandemic affects their employees to minimize the negative consequences and establish recovery plans.
It is essential to consider what the post-COVID world will entail for those of us in the field of digital marketing while the world struggles with COVID-19.
We must evolve over time! Isn't this the law of nature?
It represents a shift in the customer DNA for marketers. Things that were previously worse are now getting worse. Mobile apps, search volume, streaming services, social media, messaging, and screen time. The utilization has increased significantly across the board.
Let's look at the tactics in this article that you can and ought to use to sell effectively in a post-pandemic society. We'll also look at some characteristics of marketing strategy and several business examples that use great techniques.
It's appropriate to exclaim, "Welcome to a brave new world!"
What is a Product Strategy?
The most effective tactics aid product teams stay on track as they handle challenges and adjustments.
Not all popular products are the result of chance. Instead, by developing a solid strategy to direct its development, you may secure the success of a product.
Innovative products seem to materialize out of thin air. People are surprised by these creative or revolutionary solutions. But every seemingly simple launch results from a sound strategy controlled by a product team working hard to make ideas a reality.
A product strategy is a comprehensive plan outlining the organization's goals and methods for achieving these goals with its product.
It must come before the "when," "what," and "how" because it is the "why" behind the product.
70% of organizations turn to their product strategy when making important decisions.
Developing a specific and comprehensive approach is crucial to guarantee that each activity is carried out accurately and on schedule.
This crucial foundation, also known as a product development strategy, connects organizational objectives with user needs to convey the product's true purpose. It is the first stage in translating the product vision into reality.
Every task the team completes must be related to the product plan. It serves as a guide for the central ideas of your work and the tiny aspects that aid your success. The organization is brought together by strategy around a common goal, keeping everyone concentrated on the most critical tasks.
"Let's make your dream a reality!" could be your tagline while using several strategies.
You can change the product roadmap, projects, and backlog as necessary, but the product strategy only adjusts in response to significant changes.
To create a compelling roadmap and manage it efficiently, you need a top product management software like Chisel.
Importance of Product Strategy:
The product has its plan and destination, just like a corporation's strategic vision of what it wants to be when it grows.
Foreseeing whether what you want to accomplish will be successful in an unpredictably changing environment is complex. However, you must continue to make judgments and deliver outcomes consistent with your business objectives.
It's similar to flying a plane.
Moving from point A to point B is impossible without a travel itinerary and continuous location checks. Along the way, you'll make adjustments. You'll need to avoid competing aircraft (you'd be shocked at how many there are) and make weather and wind adjustments. To avoid a storm, you might even change your entire route.
Your product strategy serves as a map for the journey your product will take.
The team will be better able to produce their best work and meet the established goals once a clear and well-thought-out product strategy is in place. Additionally, the developers will be well-aware of the product they are creating. It's simple to lose track of the objective, but with a well-stated strategy, you always have a backup plan.
A product strategy is crucial since it helps you concentrate on your goal. It makes it easier to stay on course and avoid the temptation to detour that lovely tropical paradise.
It also aids in setting the product roadmap's priorities. You may prioritize the right tasks by creating a compelling roadmap and high-level action plan.
Without a defined plan and strategy, the team could assign the wrong priorities to activities, use the incorrect metrics, and waste time and money. A clear road plan will make working toward the proper objectives easier.
Making swift, confident decisions requires knowing where you need to go and what you're aiming for. You can react and change more swiftly to alterations in your business environment with the help of a product strategy, all while staying on track.
Your product and development teams are only one component of a product strategy. However, it also exists in your company's marketing, support, and operations departments.
The enhancement of the tactical judgment of your team is by the product strategy. The market is constantly shifting, and enduring circumstances may affect our plans at any time. The team's ability to make tactical decisions will therefore get enhanced by the ability to change plans accordingly.
It becomes simpler to modify the plan or alter the projected deadlines if you have a precise aim in mind.
A thorough, high-level plan is a product strategy. You still don't know what to do, according to it. However, it's essential to develop them. Building a product roadmap requires selecting what is first and waiting till later. Your product strategy directs this process.
That was certainly a lot of detailed information. Wasn't it?
Its Essential Components:
The ability to manage relationships is crucial to your career! If you are an excellent product manager or technology leader, you know this little-known fact.
The timeless problem businesses will face is how you entice someone to buy what you're selling.
'Product strategy' is the quickest response.
A product strategy development team that develops, tests, and perfects these solutions is behind every successful launch.
Product strategy is a combination of simple processes rather than just one. Every effective product strategy is of different elements.
Vision:
Vision outlines the competitive environment, your target market, their needs, and how you intend to present a specific service.
Customers:
If you are unaware of your customers, what they want, and why they need your product, getting it from the warehouse into their hands and homes will be a difficult uphill battle.
Ensure your customer profiles are updated for each product to reflect any new or pertinent data you need for the development.
Product objectives:
Setting the proper goals for your product strategy is essential to success, but they must be realistic. Your objectives should have precise measurements to measure them.
Use these objectives as a baseline for the performance you want your product to achieve over time. Many goals serve as stepping stones for more rapid business growth and justify bolder objectives.
Competitors:
Companies are directly competing with you!
It will be simpler to set yourself apart from them and stand out in a crowded market with more information about your competitors and how you plan to use it in your product strategy.
Initiatives:
You can identify initiatives that must get carried out to meet your product's objectives. Consider initiatives as high-level tasks that must be completed in a certain amount of time, even if it takes several months.
Product initiatives must connect to the overarching business plan. Senior leadership benefits from a better understanding of how your product will help clients and businesses achieve their objectives.
Business:
The investors in your business anticipate a profit and a return on their investment. The better, the higher.
Your product strategy must consider that your product will accomplish this crucial corporate objective. It could involve aggressive price tactics, limited-time offers like discounts or a sizable sale.
Global Environment:
The current condition of technology, culture, economics, politics, and your specific industry comprise the macro environment.
Several powerful forces influence your clients' purchasing patterns and competitors' selling opportunities. Examine the social conditions and trends that may impact your new product's introduction and useful life as you build your product strategy.
Competitive research:
No matter your product strategy's uniqueness, at least one rival will provide a comparable service. Researching the areas in which other products perform better than yours and those in which your product performs best is the essence of a competitive study.
This process should continue to keep an eye on your competition and look for new issues you can address for your users. It shouldn't finish with your product development strategy.
Emerging Trends:
The COVID-19 epidemic has impacted every aspect of life, including product management. Many businesses are altering their course and methodology while praising product-led growth.
Use of Dual-track Agile Is Growing:
Dual-track discovery and delivery are two distinct tracks in the agile process. The discovery track focuses on creating, evaluating, and verifying product concepts and learning about customer requirements and issues. Delivery tracking uses software development, backlog management, and prioritization to transform those concepts into finished products.
It makes it possible to do more proactive user research or product discovery, validating commercial concepts before implementing them.
Shopping Online Is Here to Stay:
Whole customer categories compel to buy differently due to physical distance and stay-at-home practices. There are no signs that the enormous increase in omnichannel and e-commerce usage will slow down. According to the most recent research, e-commerce purchases from new or infrequent users expect to be a staggering 169 percent after the epidemic.
Additionally, most customers who have increased their usage of digital and omnichannel services, such as home delivery, curbside pickup, or online shopping on social media platforms, anticipate that these behaviors will continue in the future.
Niche SaaS:
The solutions that are currently accessible might not be sufficient for newcomers with specific demands and expectations as all firms begin moving their procedures online.
It will open up enormous prospects in markets that previously could have been disregarded or lumped into a larger category. Therefore, there will be a significant rise in value creation for end users, an enhanced customer experience, and commercial potential for new or established SaaS companies offering specialty products.
Adding More Personalization:
Although personalization has long been a popular product trend across various industries, in 2022, the movement expects to pick up even more steam. Personalization is analyzing data to produce insights that allow organizations to customize their offerings and suggestions to specific clients based on their past behavior and preferences.
Personalization is popular because it enables customers to customize a product by selecting various ways to engage and use it. As a result, it enhances the consumer experience.
Brand Loyalty Is Declining:
Breaking brand loyalty is another example of how COVID-19 has caused a general change in behavior. A third of customers are adding new private-label goods to their shopping lists, and nearly half of consumers are experimenting with new brands. It emphasizes the need for marketers to recognize when customers are switching brands swiftly.
Brands that enhance promotional activity to strengthen customer relationships will benefit from the recovery cycle.
According to Forrester Research, business-to-consumer (B2C) marketers will raise their expenditure on loyalty and retention marketing by 15% in 2021 while reducing their spending on product- or performance-based marketing.
Increasing the Application of AI:
Product management teams receive faster, more accurate insights from AI, allowing them to make more rapid, well-informed decisions on how to develop their products.
AI will get utilized more frequently and significantly in product management.
To aid in analyzing quantitative and qualitative data in 2022, product executives are searching for AI and ML platforms with tagging, topic extraction, emotion groupings, and health score features.
Product-led Businesses Are Emerging:
Strategies for product-led growth are proven to be more successful than those for sales- or marketing-led development. Many companies have embraced a product-led approach during the epidemic to help with cost-cutting and ensure that revenue streams are both scalable and sustainable.
Product management, user experience designers, software engineers, and many other professionals work on cross-functional product teams.
The demand for product management and development jobs increases due to the necessity for this expertise to centralize. It will also change the company strategy to put the product at the center of customer experiences.
Putting It All Together:
COVID-19 has pushed many merchants to review their business decisions from the ground up and take quick action to stay up with simultaneously changing market conditions and escalating competition.
For product managers, 2022 will present several issues, given these shifts and trends.
Making their products stand out is complex and intriguing for product marketers!
But it should also be a fascinating time because new technology opens up more possibilities than ever and enables product management teams to create groundbreaking, revolutionary new goods.
Visit Chisel Labs immediately if you're a product manager concerned about the recent modifications; We guarantee you'll feel better.