Tips on How to Announce New Features to Different Audiences Effectively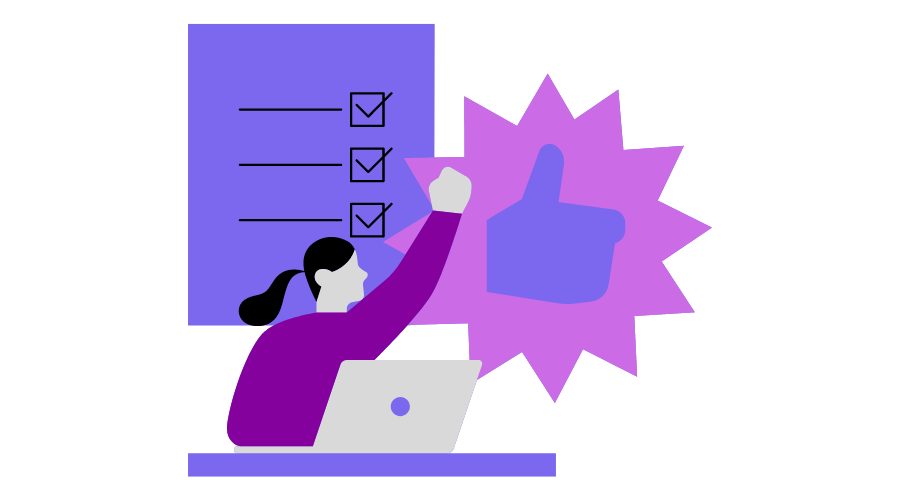 Change is the only constant.
Your product will not remain static whether you are an established B2B SaaS company or a startup. Features will change over time. Some of these changes come through pivots, whereas others come from development.
Experts in the industry believe that development is only the beginning and half of the battle. The fundamental challenging part is to get users to see the value in the new features you are building,
Also, for any product to become successful, user engagement is essential. And what better way than informing them about new features and announcing updates that will add value to your product.
This is where new feature announcements become critical. It is challenging to make new feature announcements systematically where the right users see them at the right time.
Product teams must coordinate with other teams and plan a strategy for quicker feature adoption by users.
"Nobody cares about the thing you've designed unless you can get them past the beginning, says Julie Zhuo, Co-Founder of Sundial, formerly VP of Design at Facebook
What is a New Feature Announcement?
The new feature announcement is the process of alerting your new and existing customers of any updates and changes in your product.
These updates can be completely new features or changes to the earlier ones.
Why is Feature Announcement Important?
Product managers will create new features to improve the products, drive engagement and optimize the user experience. This is a waste of time if you have not adequately educated your audience about the new features.
However, new feature announcements help to increase the adoption rates and feature discovery by allowing users to find the features that are useful to them quickly.
Pro tip: Indulge in announcing new features because they help to reduce the churn rate. There are fewer chances of churning customers since they can get value from your product and also quickly reach the 'aha' moments.
Feature announcement is a source wherein you can attract new customers to your product. They will know that your product is ever so evolving.
Finally, it is also how you can get back customers who may have left your product because a particular feature was missing.
Remember, what you think of as a simple new feature announcement is what can make or mar the success of your new feature. It makes your existing users believe they've made a good decision by making a smart investment in your product.
Where to Make the New Feature Announcement?
An average adult spends about 5.9 hours on digital media a day. While spending time there, an overwhelming number of ads, marketing emails, and so on passes through the screen.
Therefore, getting their attention to product updates and new features is challenging.
Finding effective ways to communicate and announce features that make them visual, accessible, and clear is essential.
Some of the best new feature announcement channels that companies commonly use and you can consider too are:
In-product
One of the compulsory and common channels that teams use to announce new features is the in-app.
It is also a golden opportunity to announce your new features and get adoption when your user is using the app and is sure to implement it.
There are some ways to do this as well. Such as
New Feature Launch Release Notes
Using a slide-out option is a great way to point out a new feature and gives your users quick access to try it out.
One way to make the feature announcement via the release notes is by dividing your customers into those who requested the feature and those who will get the maximum benefit from using it.
For example, it could read, "Hey, (name), you can directly publish to Instagram now! See how!".
Fact: A circular planning tool like Plandisc saw a 15% increase in its feature adoption after only one week of using an in-app messaging channel.
Let's look at an example of how Miro successfully uses release notes in two ways. You can view and update the modal when you log in, which helps the user see the new features and product updates and, if possible, read the complete release note.
However, keep in mind that not everyone is willing to read the release note in-app and will not look at the release page always. That is why it is essential to have in-app messaging to ensure users don't miss out on what's new.
New Feature Announcement Using UI Modals
Use the UI modals if you have multiple types of announcements to make to your users.
Words don't do enough, and it is hard for users to understand how a feature looks and works if you don't explain it well.
Therefore use visual elements, add photos, gifs, videos, and so on to make your new features easy to understand.
Pro tip: Take a look at how Figma makes new feature announcements. They put a great image, showcased how the new feature worked, and added a CTA at the bottom. This helps the user to visit the release note page or gives them space to engage on the spot.
The other way to use in-app- messaging is via tooltips, in-app- notifications, interactive walkthroughs to get feature adoption, product tours, beacons, and banners.
Blog Posts
Blog posts are your own great space not just to announce the new features but also to tell a story behind building it.
The blog post is one of the channels of using the website as a tool to announce new features. Others include a pop-up on your homepage, live chat messaging, or a landing page.
You can also use the blog post to attract new customers.
Your blog post must be detailed and include screenshots of how to use the feature, its inspiration, users, use cases, who can benefit from it, and so on.
Fact: It is better to explain the feature without asking for a click. In the SaaS company email, open rates are up to 20%, and only 2% are click throughs. If you don't explain your feature well, there's no chance of getting clickthrough; therefore, use words well.
Emails
Sending a feature announcement and product messaging emails to your customers is a great way to reengage the inactive users who are churning.
Sending emails helps users who:
Don't frequently log into the app
Miss out on the essential information
We aren't preaching what we don't practice.
As a product management tool, at Chisel, we send out short and crisp emails that explain well what the feature is, how it works, and how it will benefit users.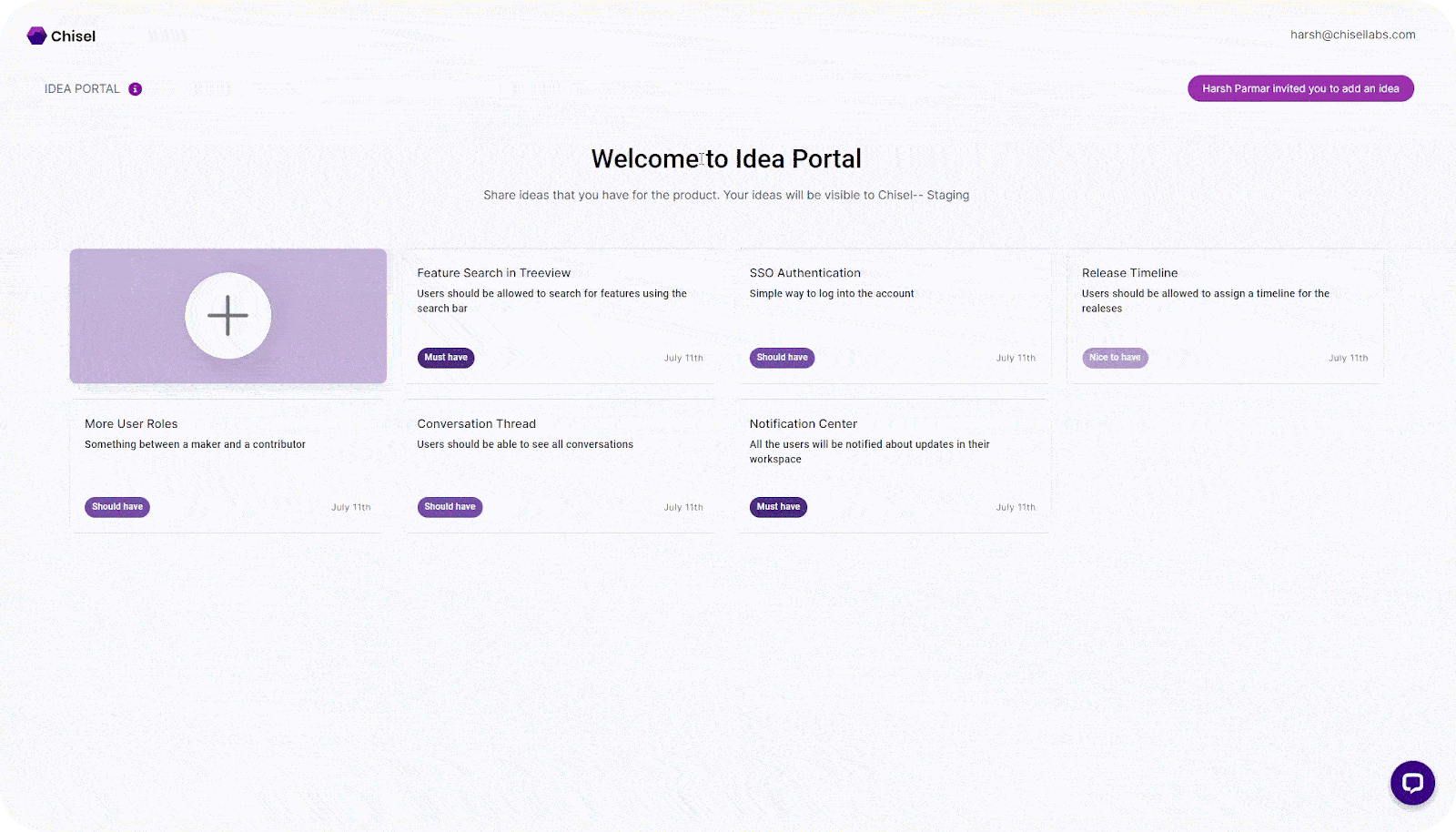 Toward the end of the email, a CTA helps users look at new blog posts wherein the article dives deeper into the feature.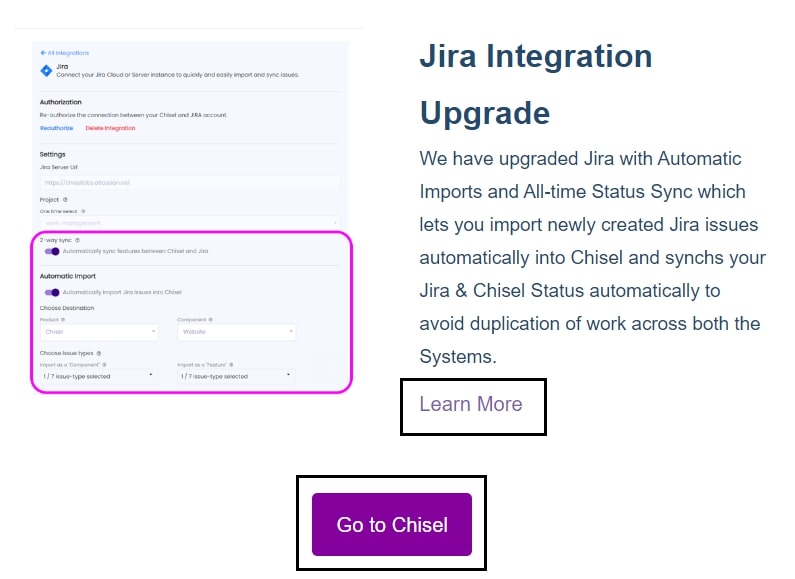 Sign up for Chisel's free forever version and explore the top-notch features today!
Social Media
Social media is a great way to reach members of your target audience. Try and share only the essential feature updates and not every minor update on the social media page. You can experiment with various content formats, use videos, gifs, memes, and so much more.
External Channels
Online Communities
You can make big release announcements using social media, slack, or any other comment you are a part of to your target audience.
Press Releases
When launching a new product, you can use this platform of press releases.
Webinars
Conduct webinars for your existing users to let them get accustomed to your new product features and functionality and also attract new customers in the meanwhile.
Ads
Reach a larger audience of prospects via the paid announcements on your website or social media channels.
Product Hunt
A large platform like a product hunt is helpful for product sharing and discovery.
People outside your user base can find your product and new features, which can help you increase product adoption and acquisition chances.
Tips on How To Announce New Features to a Different Audience Effectively
Set a Goal
Outlining the desired goal is the first thing you want to do when you decide on announcing new features.
By setting what goal you wish to achieve from this announcement, you can decide on the best format and time to publicly make the announcement.
Answer the following questions when setting a goal:
Is your goal to make your users discover and adopt the feature?
Is your goal to attract new customers from the market to your product?
Do you wish to reactivate the churned users?
Fact: Within a week of the release of updates, only 21% of iOS users install them. That is because users don't see any value in the updates. Remember, users are humans, and humans are resistant to change.
Promoting New Features to Your Existing Audience
When we think of new feature announcements, we think of just the existing users. But that is just one part of the puzzle.
There are three other reasons why announcing a new feature is an opportunity for your to reconnect. See how:
You can reengage leads with your product using a new feature announcement opportunity. You can remind them why this is the best time to use your product and how new changes will help them solve their problems.
Re-engage with your lapsed users.
This is the best time to increase your product's reputation in the industry and with your audience.
So the two plans we will discuss now are how to engage with your audience and the lapsed users with the new feature announcements.
One of the most critical and challenging parts of a new feature launch is engaging existing customers.
Do not underestimate the power of making users understand- the what, why, and how part of your new feature.
As we noted earlier, people dislike change. Therefore you don't just have to tell your users about the new feature and how it adds value but also educate them to use it.
You can do all this by explaining the new feature outside the product, such as using email.
However, we would suggest making the new feature launch announcements in the product itself for the active users. This is because it is here that you get the undivided attention of your active customers within their existing workflow of the product.
An Opportunity To Engage With Potential Customers and Lapsed Users
Talking about engaging potential customers, lapsed users, stakeholders, and audiences not involved in the product, the approach you can use will be more of sales and marketing than user onboarding.
Set a goal and answer the three questions we pointed out in the 'set a goal' section.
When you have the answers to these questions, you can better fit your new feature announcement into this audience's broad communication strategy.
For the lapsed and potential users, the channels you can use are our emails, phone calls, and other means of direct communication helps.
Lapsed users are more likely to engage with the call to action and log into their accounts when they use these communication channels. In contrast, blog posts and social media aren't much effective in this case.
However, social media and posts can engage a general interest audience.
Remember that lapsed users and other users will only be able to come across posts via media, emails, and so on, only searching for them.
Therefore, a key factor to keep in mind is optimizing the relevant keywords and engaging with professional discussion groups.
A/B Testing and Optimizing
It is necessary to test your new feature announcements (CTA's etc.) along with the time and the channel you use.
Testing your feature announcements lets you analyze which type of announcement brings you the most value and aligns well with your goals.
Conclusion
Your users won't even know that a new feature exists without a proper new feature launch strategy. Even if they do, they won't know what it will solve and how to use it.
Churn is the enemy of SaaS companies, but adoption is the solution.
However, product and feature adoption doesn't just happen on its own. Highlighting the new features to your intended audience can go a long way.
Remember, it is a waste of time for your dev team and an added layer of complexity for your users if you don't put enough effort into announcing features properly.
Make it a point to make the new feature announcement a two-way street. If your customers don't like the features you have recently added to the product, give them a chance to speak up.
By doing so, they will be open to receiving the new feature updates knowing that they and their opinions are valued.