11 Best Product Planning Software in 2023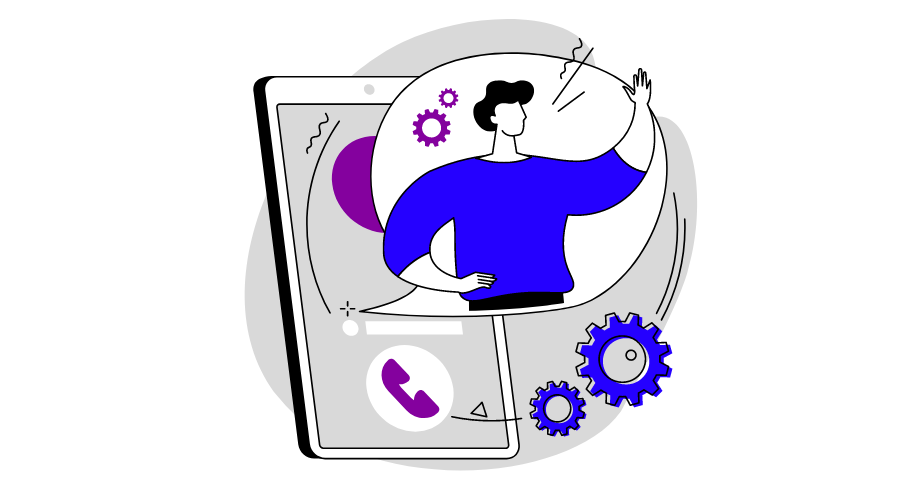 When developing a product, there are several things to take into account. You must consider the product, who will use it, how you will make it, and more. Furthermore, you certainly don't have much free time if you're like most people.
That's why it's essential to have good product planning software. With the right tool, you can easily keep track of all the different aspects of your product and make sure that nothing falls through the cracks.
But with so many different options, how do you choose the right one? Read on to know more.
Comparison Criteria for Product Planning Software
Know the Requirements of Your Product Management Team
Making a blueprint for your new product planning tool with a list of questions is an intelligent method to assess the requirements of your product management team.
The blueprints will assist in outlining particular needs and can serve as a point of reference when evaluating products. It should cover questions like:
What are the product's primary goals?
What are attributes or capabilities crucial for the product?
How does the product effects the company's vision and strategy?
Are you trying to find a product management platform to assist with the delivery of products?
Create a Product Strategy:
Before purchasing any product planning tools, you must clearly understand your product strategy. Choosing the product management solution that would work best for your product might be challenging without a clear plan.
Before developing a strategic plan, you must determine your company's primary goals, product features, and objectives.
Set Forth Your Specifications:
Define specific needs for the product planning tool once you have a better grasp of the demands of your team and your product plan. You will have different needs depending on which product planning software you want.
Set Forth Your Specifications:
Don't limit your search to well-known organizations. Also, consider the smaller, less prominent businesses that may have the ideal product for your group. Look for a product that provides all you require without any extra or pointless features.
Key Features of Product Planning Software
There are a lot of different product planning softwares out there, and each has its own set of features. However, some key elements are common to most of these softwares.
Firstly, most product planning softwares will allow you to create a product roadmap. It is a critical tool for planning out the development of your product. It will help you track milestones and ensure that your product is on track.
Secondly, most product planning softwares will also allow you to track your product development progress. It is vital to ensure that you are on schedule and that your product is progressing as planned.
Thirdly, most product planning softwares will also allow you to manage your product backlog. It lists all the features and tasks needed to develop your product. It is an essential tool for keeping track of everything that needs to get done.
Finally, most product planning softwares will also provide you with reporting tools. Monitoring your product's development and performance is essential.
These are just some key features that most product planning softwares have. These features are essential for developing a product and ensuring it is on track.
11 Best Product Planning Software
Chisel:
Chisel is the finest option if you're searching for a complete solution to assist with the product planning. The software has numerous functions, from roadmap creation to team collaboration. Plus, it's easy to use and packed with powerful features.
Key Features:
Roadmap pillar:
No question planning the future of your product can be a daunting task. But Chisel's Roadmaps pillar is here to help. With access to various tools, Roadmaps makes it easier to see where your product is heading and what steps you must implement to get there.
Treeview:
A quick overview of Chisel's treeview tool makes prioritization easier, like a breeze.
Product managers should use Chisel's treeview to prioritize features and tasks. When people have the choice to rate the various attributes, it is simpler to identify the factors that are most important to the product.
It lets you get back to creating remarkable things by making the prioritization process more effective and collaborative.
Kanban Board View: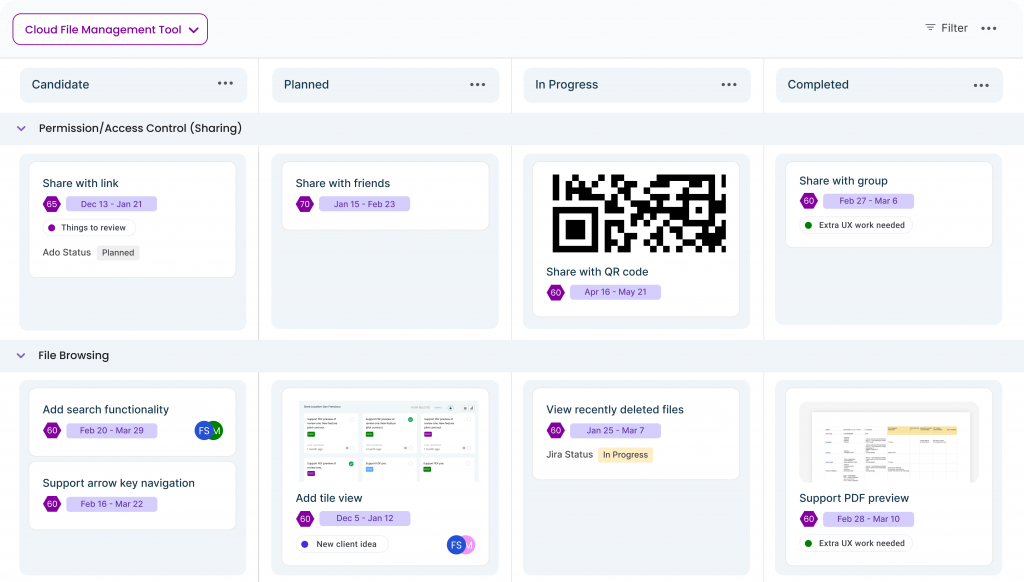 This showcases how accessible and effective Chisel's Kanban Roadmap View is.
Chisel's kanban board is a great way for teams to plan what features they're working on and when. By adding components and features through the treeview, teams can efficiently work on them in the kanban view. It makes agile planning simple and efficient.
Release View: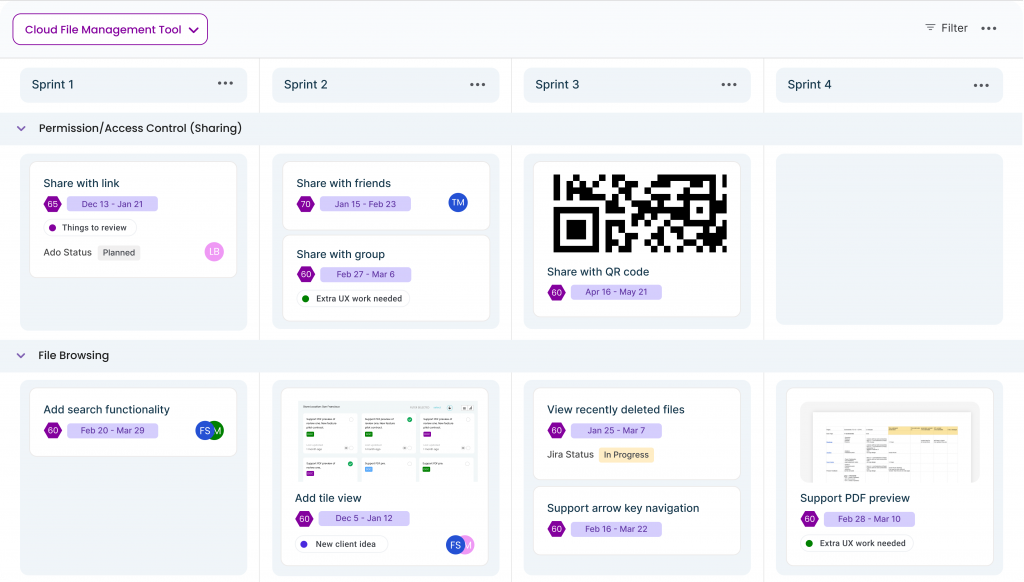 Tracking and adding releases is just a tap away using Chisel's Release View tool.
Suppose you are a member of a software development team. In that case, you know the significance of tracking which features are getting developed throughout specific release cycles.
Chisel's 'Release view' is an excellent tool for doing just that. With this view, you can see all the features that are currently in progress and quickly move them between release cycles. It makes it easy to keep your team organized and on track.
Timeline View: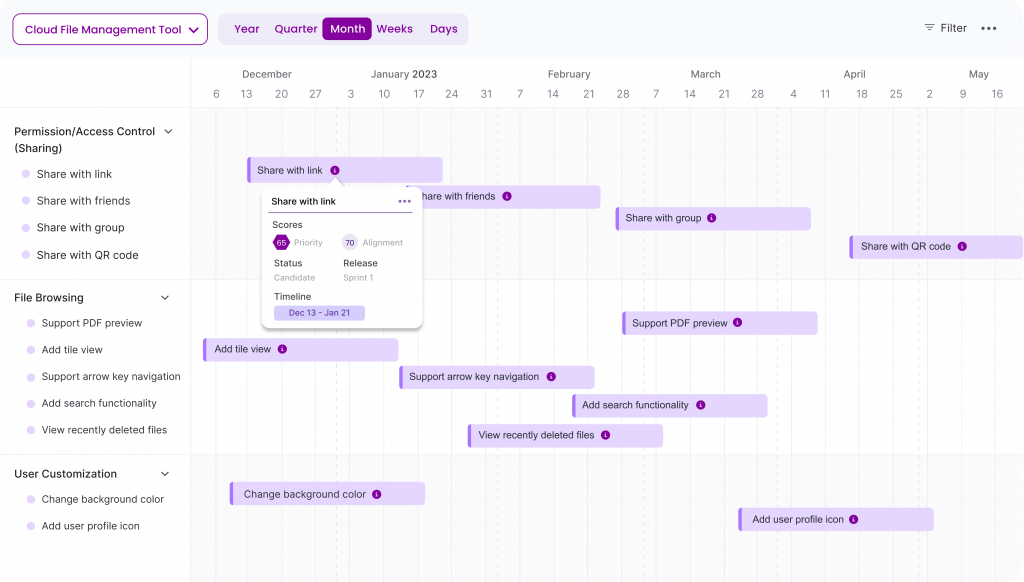 Are you concerned about time management? Say no more. Chisel's Timeline view is here to help you.
The Timeline view is an excellent option if you're looking for a way to keep track of the features you're working on. This calendar lists the features worked on at various points, giving users a high-level understanding of how time gets allocated. It can be a helpful tool for managing your time and ensuring progress on the features you're working on.
Pricing:
You can enjoy many features in the free version of this software. However, the premium versions start from $49 per month if billed annually. These versions include unique features that are not available in the free versions.
Dragonboat
As a product leader, you always look for ways to optimize revenue and product development. Dragonboat offers a centralized platform with integrated roadmapping, innovative portfolio resource allocation, and enhanced reporting.
It allows you to plan your product development, forecast resources, track progress, and dynamically report to stakeholders.
Key Features:
Dragonboat is a complete, user-friendly platform for managing a product portfolio that links desired results and objectives to ongoing mechanisms for developing new products and allocating resources.
It provides automated tracking, integrated product planning, resource prediction, and real-time stakeholder reporting.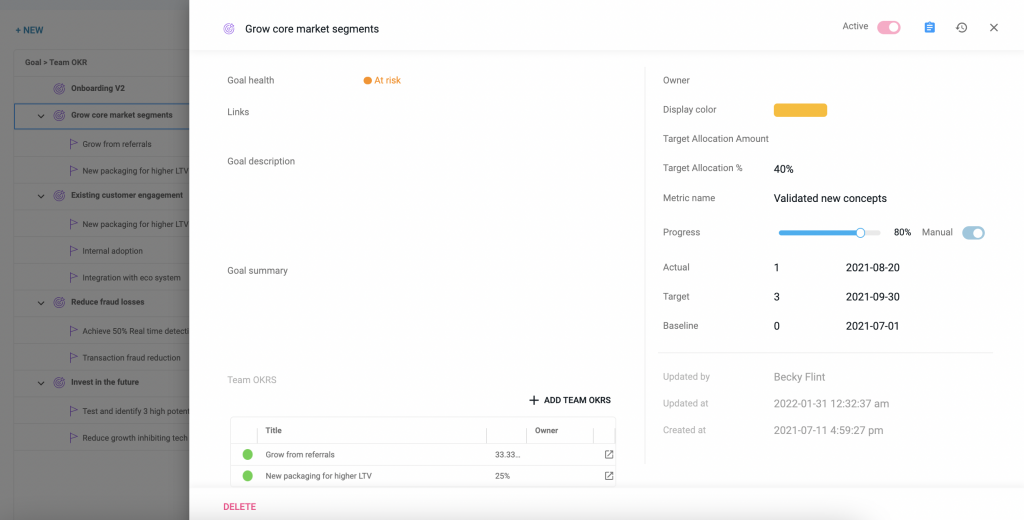 The outcome-focused teams that wish to link consumer feedback and OKRs to their product development and resource allocation processes will find Dragonboat the ideal solution.
Pricing:
The Jira, Clubhouse, Azure DevOps, Asana, and Github integrations of Dragonboat are also available.
Dragonboat has a free demo and monthly prices starting at $39 per user. Contact their team for more information about their free plan.
Praxie
Praxie is an online tool that provides teams and organizations with immediate access to the best business practices in the world.
Each step is a collaborative process that serves as a current status dashboard, making it easy to see how everything seems related and to focus on what is most important.
Teams and companies get transformed by its clear, concise, and easy-to-use format.
Key Features:
Praxie offers a broad selection of best-practice online business processes, tools, and templates to help you get started quickly.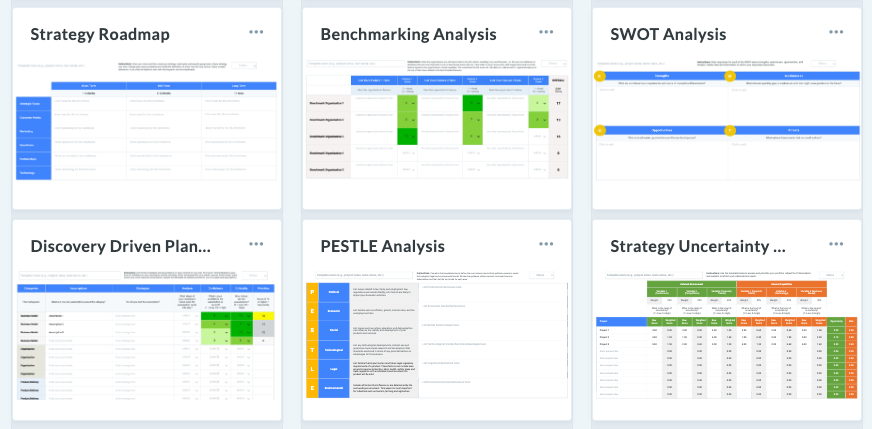 Receive tools and templates from subject-matter experts to get started quickly and effectively.
Create and upload your own best practices that are unique to your business.
Praxie's expanding collection of business best practices helps you focus your team instantly using tried-and-true online tools.
Praxie is a web-based and mobile platform that helps teams, individuals, and organizations engage and align with each other.
With Praxie, you can always be aware of what is happening and have real-time, always-on online collaboration.
Praxie features a collaboration platform with discussion threads, engagement monitoring, and an evaluation workflow.
You can also use Praxie to manage feedback, gamify your process, rank ideas, and track trends.
Pricing:
The free version is available.
Pro Template Bundle Plan: 9.95 dollars, billed yearly, per user, per month.
Individual applications are available separately, starting at $4.95/month and up with the Premium Apps Plan.
You can contact their team to learn about their custom plans.
Jira
Jira is a popular choice for many groups due to its flexibility and wide range of options.
Jira provides software, IT, business, and operations teams with a way to collaborate on projects from start to finish. It offers a variety of tools and deployment choices, so you can customize it to fit your team's needs. And since it's flexible, you can easily make changes as your team's needs evolve.
Key Features:
Jira Software is enhanced with the ability to integrate more than 3000 apps, making it possible to tailor workflows to fit any task.
You can adjust the software to fit the workflows of teams or firms, making it a versatile tool for project management.
Jira Software's built-in reports and dashboards provide crucial context-specific insights that guarantee your teams are always informed and prepared for their next move.
The roadmaps keep teams and companies in sync by providing a high-level view of all relevant information. It allows for quick decisions and a better overview of the larger objectives.
Jira's sticky notes make it easy to track the current state of your work.
It provides reports on user workload, the average age of open issues, and the frequency with which new problems emerge.
Jira includes native mobile versions for Android and iOS devices, allowing people to work whenever they choose.
Jira's security settings limit team members' access to a particular bug with the appropriate security level or persons authorized to work on the bug.
Pricing:
They offer a free version.
Standard plan: $75 per month ($7.50 per user on average).
Premium Plan: $145 per month ($14.50 per user on average).
Enterprise Plan: Connect with the sales team.
ZenHub
ZenHub is a platform for managing agile projects integrated with GitHub. It offers numerous benefits, such as reducing context switching and boosting team efficiency. Plus, it lets you connect two or more GitHub repositories to a workspace.
Most of the time, ZenHub works where you need it, whether inside GitHub via the browser extension or as a standalone web app. And through the browser plugin, ZenHub provides valuable project information right where you need it most: inside GitHub.
Key Features:
ZenHub Boards give you a visual overview of your team's projects and progress, so you can prioritize the work that matters most. With ZenHub Boards, you can create multi-repo workspaces to get a bird's eye view of everything happening with particular software projects.
The automated issue movement feature eliminates bottlenecks, time-consuming processes, and the need for status updates.
Zenhub provides actionable, real-time insights from customizable reports and charts.
Improve productivity with Zenhub's insightful metrics.
Zenhub's roadmapping capabilities allow you to create a long-term product plan and schedule, grouping projects and epics into a Gantt-style view for real-time progress monitoring.
Leveraging Zenhub's automated sprint planning capabilities can save you time and eliminate manual effort.
Pricing:
The free version is available.
Growth Plan: Starts at $8.33/month
Enterprise Plan: $12.45 Per month
Monday.com
Monday.com's project management solutions are perfect for sales, Marketing, Development, IT, HR, and Operations PMO teams. Workspaces, teams, boards, items, and subitems are the components of its user interface.
Different data kinds can get accommodated by columns that you can alter. With Monday.com, you can easily manage projects of any size and complexity.
Key Features:
Monday.com offers visual tools to help overview projects' progress and make plans.
Monday.com integrates with apps to make business procedures simpler.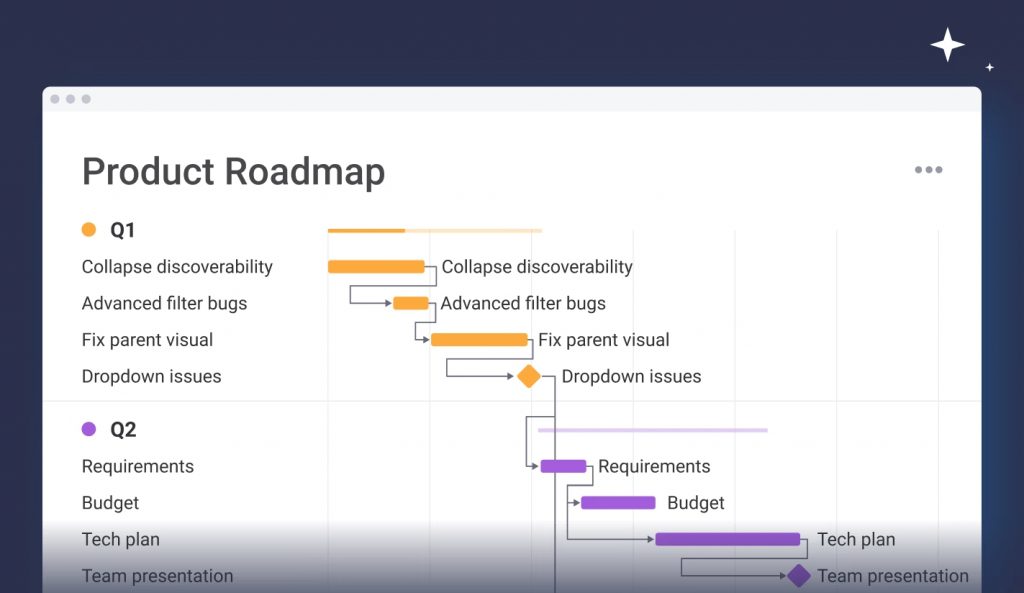 You can access information on Monday.com via roadmaps, timelines, kanban boards, calendars, and charts.
Monday.com offers executive summaries and quick insights through customizable dashboards.
You can customize Monday.com to fit the user's needs and access it from a phone or tablet.
The Automation feature offers many options for building automation specific to your workflow.
Slack, Dropbox, Zoom, Shopify, Google Calendar, Gmail, and Todoist are just a few apps that sync with Monday.com.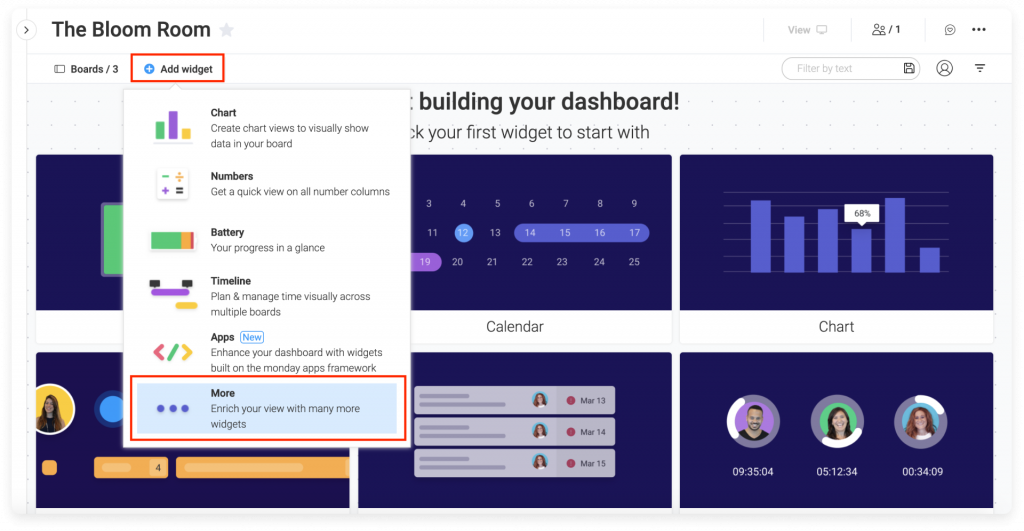 Monday.com provides an easy way to create dashboards with 15 pre-built widgets, including a workload management widget. The real-time capacity updates provided by the capacity planning widget enable managers to assign the currently available resources quickly.
Your team can more easily complete larger jobs by dividing them into smaller subtasks using the checklists from Monday. When they have met with something, they can tick the box next to it to mark it as finished.
Pricing:
Individual: No charge.
Basic: $8 per month, payable yearly, per member.
Standard: $10 per month per member, payable yearly.
Pro: $16 per month per member, payable annually.
Enterprise: Contact Sales.
Smartsheet
Smartsheet is a powerful task management and process automation tool that you can use to create and manage tasks, assign roles, track progress, and more. It is easy to use and comes with customizable templates, making it an excellent tool for businesses of all sizes.
Key Features:
Smartsheet's reporting features are robust and allow users to combine essential data from several sheets into one report with only a few clicks or taps. It will enable users to spot patterns and potential bottlenecks for ongoing improvement. Reports can be made public and distributed to stakeholders, team members, departments, and anyone who needs to know.

Smartsheet has various security features, such as two-factor authentication, SSO, granular user access controls, secure data centers, AES 256-bit at-rest encryption, and others, to resist unauthorized access.
Setting up automation is simple with a drag-and-drop interface. An extensive set of connections, integrations, and intelligent workflows make it the most powerful tool for automating projects.
Smartsheet is an all-in-one business tool you can use for various purposes, including project management, inventory control, budget tracking, and more. Its flexibility and customizability make it a contender to replace other business tools you might be using. Multiple views, countless sheets, and an infinite number of custom fields are all available to you.
The 10,000ft integration lets you easily match your workforce requirements with your projects.
Pricing:
The monthly price for the Pro plan is $7.
The business plan costs $25 per month per user.
You will have to reach out to their team to know about the price of the Enterprise plan.
GoodData:
The cloud-based business intelligence platform GoodData provides real-time progress insights to users across departments. The integrated suite of tools and applications allows users to see critical sales, marketing, social media, and customer support indicators.
This visibility gives businesses a clear understanding of their progress. It will enable them to make necessary adjustments to their strategies.
Key Features:
GoodData is a composable data and analytics platform. It offers embeddable data visualization, self-service analytics, and low-code/no-code interfaces.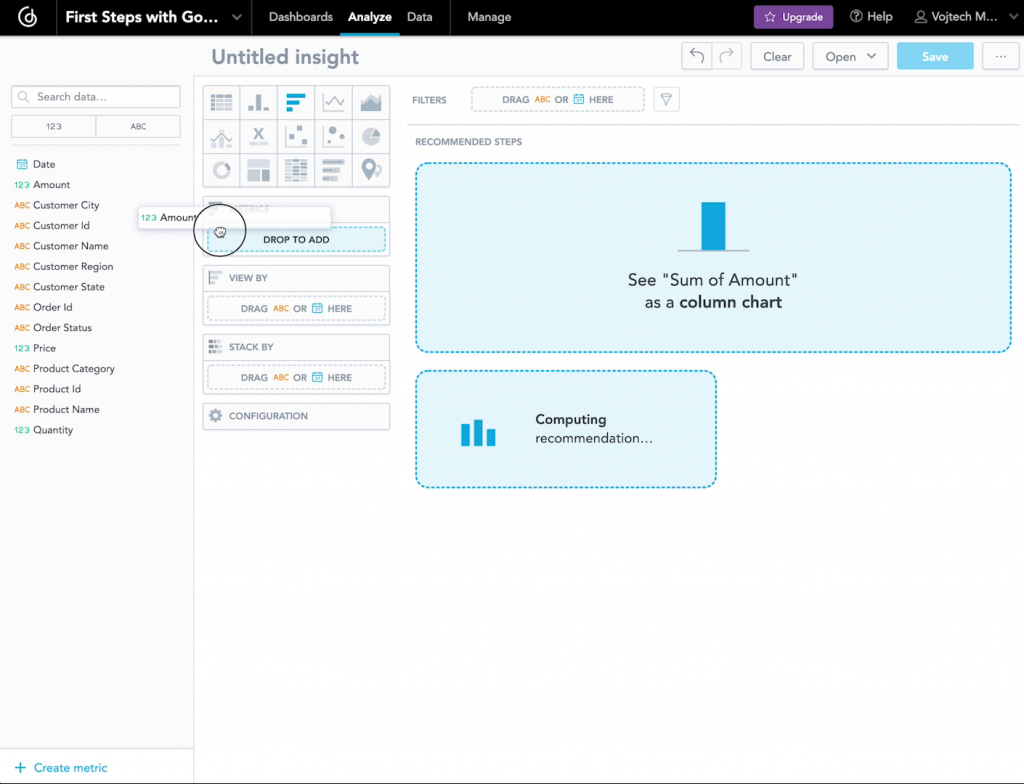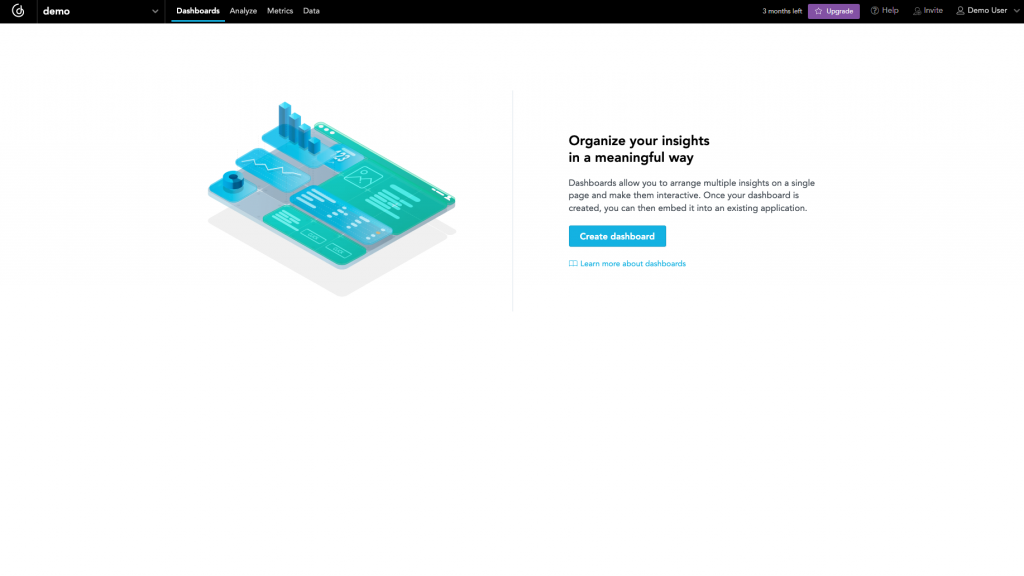 The platform offers a robust end-to-end pipeline for data ingestion, preparation, and transformations.
The composable design of GoodData enables companies to develop analytics solutions for staff, clients, or business partners.
GoodData's headless BI engine provides scalability and flexibility. You do this through containerized microservices and code management.
GoodData's platform offers enterprise-level security and governance to uphold the highest data security standards. The platform also maintains client data confidentiality and protection.
Aggregate data marts offer aggregation with Logical Data Modeling features. The platform also employs agile development methodologies.
Pricing:
The free version is available.
You must connect with them directly to learn about growth and enterprise plan pricing.
PivotalTracker
Are you looking for an agile project management solution to make collaboration simple and effective? Then look no further than Pivotal Tracker. Pivotal Labs draws on tried-and-true agile methodologies and lessons from hundreds of large-scale projects.
Whether you're just starting with agile or are a seasoned pro, Pivotal Tracker will help you get the job done.
Key Features:
PivotalTracker is up-to-date and allows every team member to have the same understanding of how each project progresses.
PivotalTracker is the culmination of years of experience on actual client projects by Pivotal Labs.
The software makes it easy to find any story with its simple full-text search and support for more robust structured queries as needed.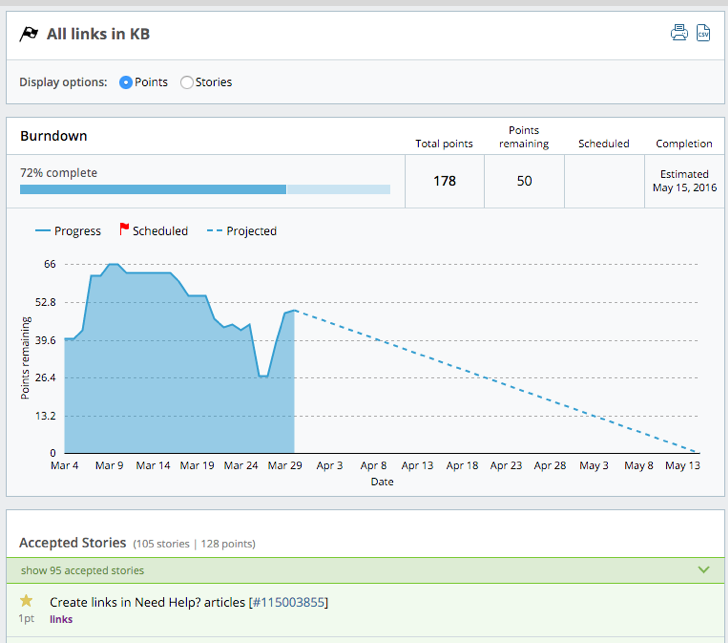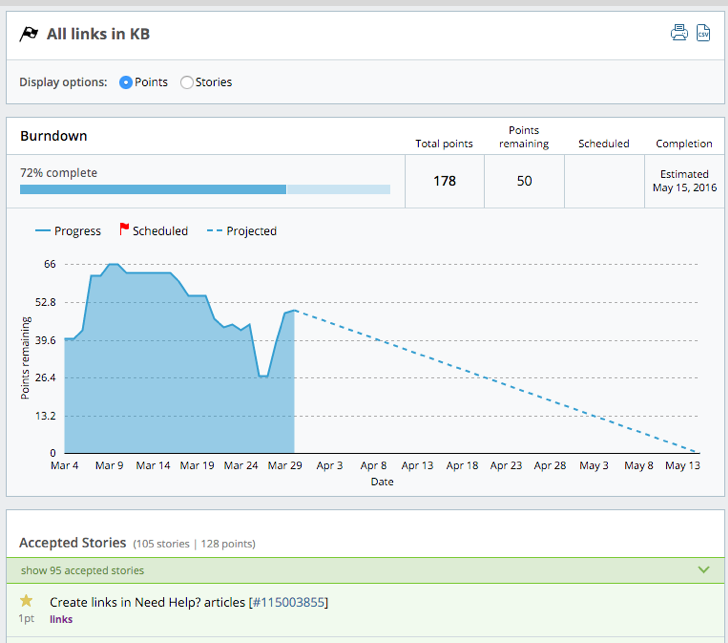 With PivotalTracker's built-in charts, such as release burn-down, iteration burn-up, narrative type breakdown, and historical velocity, you can keep an eye on your work.
With PivotalTracker, you can create multi-project workspaces to view the side of your project by the side.
PivotalTracker helps you determine how well your team is performing by providing analytics that show the overall sustainability of a project. It does this through both broad patterns and minute information, so you can get a complete picture of how your project is doing. It helps you make better decisions about moving forward with your project and keeps you from making costly mistakes.
Pricing:
Free version available.
Startup Plan: $10 per month.
Standard plan: $6.5 per user per month.
Enterprise plan: Contact their team.
SharpCloud:
If you're seeking a way to make sense of complex data and communicate it effectively to others, SharpCloud is worth checking out.
This top-down, data-driven tool enables you to create engaging visualizations and dynamic presentations that tell meaningful stories about complicated topics. By bringing knowledge, content, and stakeholders together, SharpCloud can help you make sense of the big picture and develop strategies for moving forward.
Key Features:
SharpCloud is easy to use, making it quick and straightforward to develop a roadmap.
The software provides the best way to achieve your goals, guaranteeing that all employees and systems are focused on the project's objectives.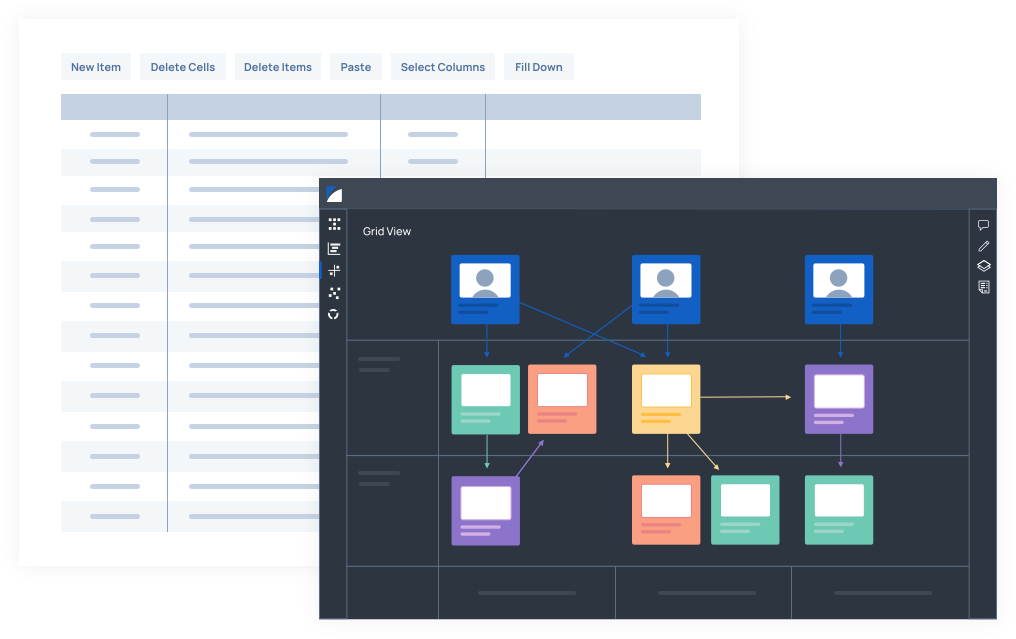 SharpCloud is an intuitive business intelligence tool that provides customized and interactive perspectives to help you focus on critical strategic business problems.

It enables you to understand priorities and analyze data quickly and easily, with views that aid in filtering out noise and focusing on what's important.
With its interactive and customizable views, SharpCloud makes it easy to get on top of your business data and understand what's important.
SharpCloud helps you construct visual stories that improve roadmaps and decision-making.
Pricing:
Free version: Available.
Lite Plan: $25 per month, per user, billed annually
Pro Plan: $99 per month, per user, billed annually
Enterprise Plan: Contact their team as it is customizable.
KeepSolid Goals:
KeepSolid Goals is a goal-oriented management tool. You can use Sprint & Kanban boards, define project goals, develop mind maps, and break down goals into tasks. You can give team members responsibilities and monitor progress.
Key Features:
KeepSolid will help you set goals and key results for each stage of your process and establish KPIs to gauge your progress. You can use it to identify and address any issues influencing your plans.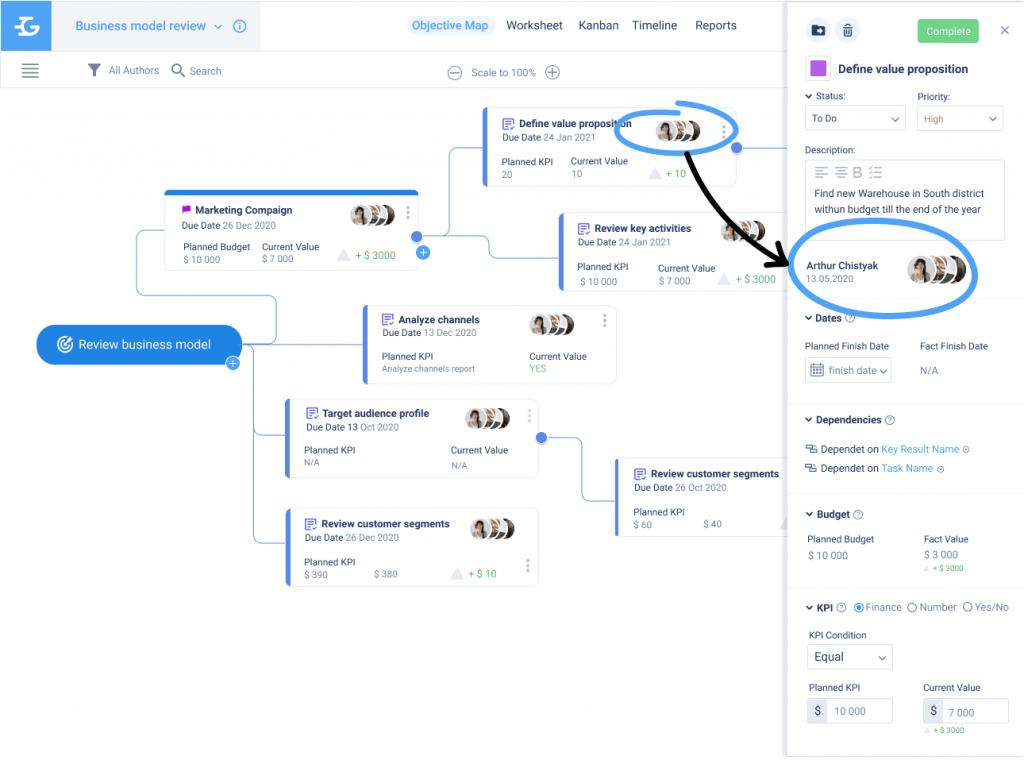 With KeepSolid, you can take your team to the next level by assisting them in visualizing your project using a Gantt chart and Outlines.
You can mark significant dates to draw attention to the critical phases of your project. You can now stick to your timetable and accomplish your goals.
You can finish complex projects well by working in sprints. You can guarantee high quality and timely delivery by breaking your project into smaller, more manageable jobs.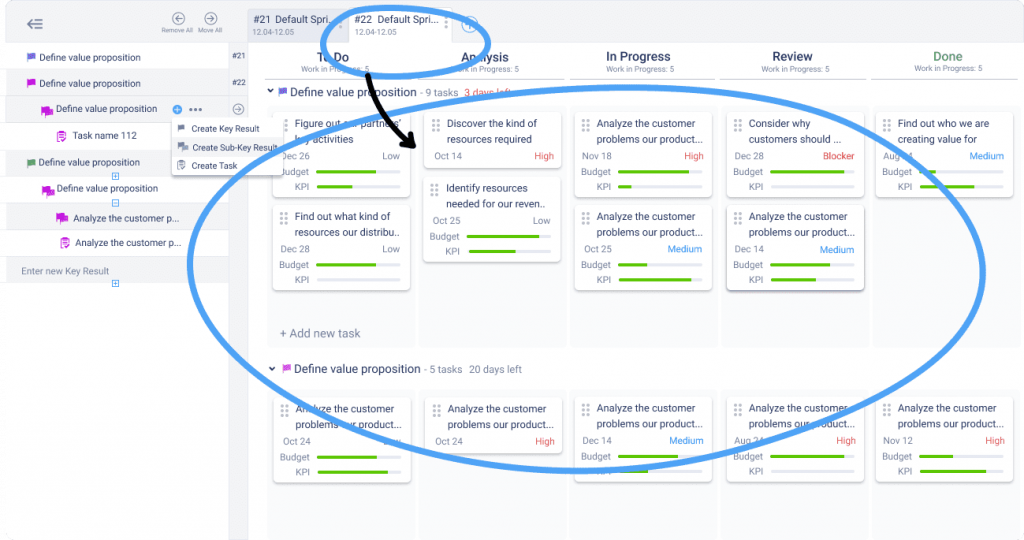 KeepSolid Goals helps you quickly set long-term goals for a variety of projects. With KeepSolid, you can quickly develop ideas and stay on top of your finances.
Pricing:
$7.98 per user per month: Billed yearly for seven users.
Conclusion:
As you can see, many different product planning tools are available to help you succeed in your business. No one tool will fit all situations, so pick the one that works best for you.
Don't forget to test different tools and see which works best for you and your team. The most crucial thing is to maintain open lines of communication and ensure everyone is on the same page. With the right tools, you'll be well on your way to success.