What Is Product Launch Timeline? Definition and Tips
June 2, 2022
Max 7min read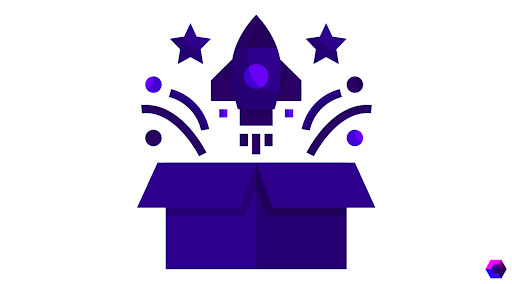 What Is the Product Launch Timeline?
Product launch timeline definition:
Product launch timeline is a predetermined plan that is used by organizations to strategically plan their product launch for maximum benefit. Businesses and marketers use a product launch timeline to keep on track for a successful launch. Timelines are visual representations of the major stages of a launch.
Posting a link to your social media channels and hoping for sales is not the product launch you deserve.
It would definitely help if you had a proper marketing plan to make your excellent product after all of your efforts.
Our guide will tell you all you need to know about the product launch timeline.
There are no specific ways for success when launching a product, especially when every product is different and has its audience. However, having a well-thought-out product launch strategy can help you prevent failure.
Depending on your product and goals, your timeframe may include several phases, such as strategy development and beta testing.
Unexpected events might also change your timeframe, but timelines typically help keep you focused and provide a stable framework for your launch, even if you have to modify and depart from the plan.
Effective product releases can help you improve your brand's image, expand your consumer base, and ensure that your new product is released successfully.
You can use various organizational tools to prepare for your forthcoming product launch.
Why Is the Product Launch Timeline Important?
Your product launch is an opportunity to demonstrate your newest product to investors, customers, and influencers. To enhance early sales and build your brand's reputation, successful brand launches generate a lot of buzz around new products.
It's critical to time the launch of your product correctly. Around 13% of startups fail due to poorly timed effects. The most crucial component in determining whether a firm will succeed is timing; customers may not be ready if your idea arrives too soon.
However, if your idea comes too late, you may not be able to compete in a crowded market. Even though there is no scientific method for establishing timing, you can't disregard it.
Product launch timelines are helpful because they can divide your launch into numerous more significant parts while also assisting you in planning specific actions, making your launch more manageable overall.
They can assist you with preparing for various launch phases and creating excitement for your product to ensure a successful launch.
Furthermore, timelines can be helpful when interacting with different team members or departments because they make it apparent when tasks must be accomplished.
How Do You Create a Timeline for a Successful Product Launch?
Because it creates progress and outcomes in real terms, the product launch timeline can be a highly crucial aspect of your product launch plan. Whatever the timeframe is or how strictly it must be followed, it is essential for every internet marketing campaign, especially when launching a new product.
The product launch timeline will show you how much time you have left to complete the steps necessary for a successful launch. You won't spend time or resources on things that aren't required if you plan your time effectively.
Your timing may vary depending on your company's requirements. These steps are a starting point, and you can tailor them to your launch objectives. Regardless, thinking about your launch approach through these critical stages may be beneficial.
Obtain Feedback
Start planning your launch four months before the anticipated launch date. To properly communicate your product, you must first understand your product and target audience. Gather suggestions from friends, mentors, and potential consumers. Make last-minute changes and adapt your approach based on their input.
Begin Initial Messaging
Identify your audience at about the same time as you're collecting comments. Predict how your target audience will react to your product description and applications. Prepare to explain how your product is superior to the competition if a similar or existing product is present.
It's the time to come up with your messaging after conversing with your customers and validating your idea. What will your product's positioning be?
Consider the following:
What is it for?
What exactly does it do?
Why is it superior to similar products?
Identifying your target market can also help in the selection of advertising platforms. Find the outlets that best represent your brand and provide your target demographic with the most significant exposure. Understanding your channels, product, and consumer base may help you create relevant content that fits your marketing strategy. Begin producing and posting early messaging. informing people that you are launching a new project.
Make a Plan for the Launch
Try to plan out your launch approach three months ahead of time. Determine the most efficient times to complete your project phases and attempt to arrange your thoughts.
Now is the time to set a launch date for your product, which should be three months out. Then, working backward from your launch date, consider every step and marketing activity you'll need to make it a success.
Determine how long each phase of your approach will take by working backward from your launch date. This might assist you in determining an appropriate start date and scheduling the execution of each stage of your plan.
Prepare Your Material
Consider the content you wish to promote while developing your launch plan. Prepare documents to aid you in informing others about your product and its interesting aspects afterward.
Consider all of the materials you'll need to promote your product and begin drafting copies.
Consider writing the following paragraphs:
Page for landing
Updates on product development
Content for emails
Prepare Your Team
Share your content and plan with anyone engaged in your launch shortly after completing your launch strategy and beginning content design.
Around this time, consider forming your marketing team. If you plan to work with influencers or affiliate promoters, reach out to them and let them know about your product launch.
Ask them if they'd be interested in assisting you with product promotion. They could be among your initial beta testers, so have your product ready to distribute, even if only with a small number at first.
Conduct Beta Testing
Continue to approach potential affiliates and compile a list of people you'd like to test and review your product. Their early comments might help you fine-tune your product before its formal debut and respond quickly to any concerns.
Finalize the Content Launch
Make the final revisions to your material two months before your debut date. Include any relevant data you've gathered from potential clients and beta testers.
Make Your Launch Public
One month before your product is released, announce its launch. Use your blog, website, and social media to promote your launch.
Although one month may seem like a long time to begin publicizing your goods, it is the ideal period.
Publish Content
Follow up with your affiliates three weeks before the projected launch date to ensure they have all they need to market your content effectively in time for the launch.
Construct a Sales Funnel
Concentrate your marketing efforts two weeks before launch. Ensure that clients can navigate to your landing page from social network pages, affiliate material, or blog entries, where they can finish the deal. Consider boosting influencer content and investing in targeted social media ads as performance advertising methods.
Make Last-minute Checks
Ensure your links are operating a week before your product launch and that there are zero issues with redirecting to the landing page or making a transaction.
It's time to double-check that everything is working and that all of your links are correct. Do not let all your hard work go to waste because of something that could have been avoided, such as a broken link.
Launch Your Product
A new product's debut can be an exciting time. The week before your debut might involve enjoyable activities, positive social media reviews, and customer excitement if you've taken steps to build anticipation and have well-integrated first feedback.
Examine the Success of Your Launch
Use the information from your launch to help you better future goods and releases. Consider keeping track of what worked and what didn't. If clients respond better to one piece of content than another, you may adjust your marketing efforts in the future to include more of that style of the post or promote on that platform.
Tips for Successful Product Launch Timeline
Getting noticed in today's world of continual information is increasingly difficult, but here are some pointers that can help you reach your audience.
Opt-in forms, banners on the website, and active connection with your social media followers can all help to build anticipation. Find people interested in your product, brand advocates if possible, and advise them of the "coming soon" information; this will increase interest and develop sizzle.
Using confident terminology such as "surely," "obviously," and "absolutely" can help your message be more effective and create customer trust.
Consider your layout and color palette while constructing your timeline, especially if you'll be sharing it with others. It will make it simpler for others to traverse the document.
Now is the time to introduce that new service or product you've been looking forward to.
FAQs
Product launches fail for various reasons, including lack of market demand, timing and manufacturing challenges, and insufficient or inadequate research. According to studies, 80-85% of product launches fail due to these roadblocks.
In general, the optimal time to launch your product is as soon as it is ready. As soon as a product is functional, it should be released, and all it has to do is fulfill the given function. You can do all the tweaking and perfecting when it's already on the market.