What Is Stakeholder Management Plan? Definition & Create
May 25, 2022
Max 7min read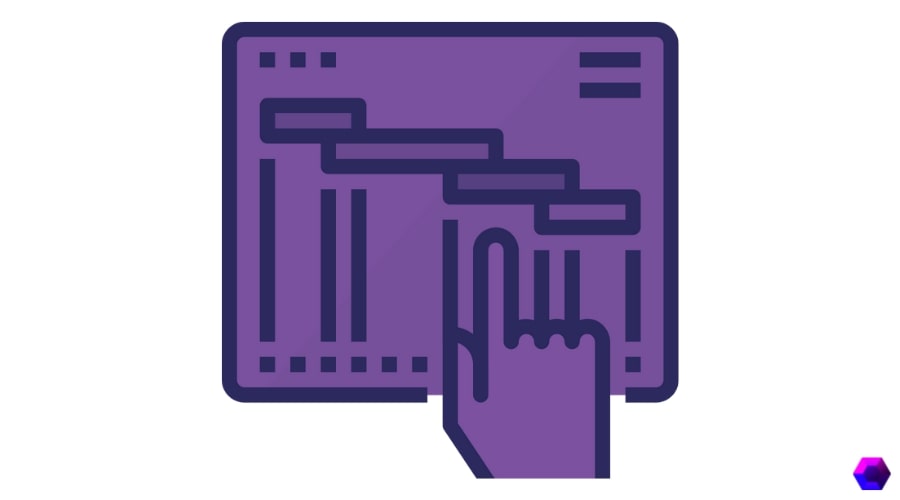 What Is a Stakeholder Management Plan?
Stakeholder Management Plan Definition:
A stakeholder management plan formally identifies and defines the role and priorities of each stakeholder in your project cycle. It outlines what they expect from you and vice-versa and how you will communicate the same.
Stakeholders can make or break your business. It is crucial to have a stakeholder management plan for every project you undertake.
A stakeholder management plan outlines how you will identify and engage with different stakeholders.
In this post, let's understand what a stakeholder management plan is and how you can create one!
A stakeholder management plan is a document that details how your team intends to manage key stakeholders' goals and priorities throughout the product life cycle.
While a stakeholder management plan was traditionally a written document, you can now use easy online templates to make one.
A stakeholder is anyone who has an interest in the project or whom it may impact.
It's also critical to identify key stakeholders. They are people who have a vested interest in the project's result and the ability to influence it.
Your stakeholder management plan will outline who these stakeholders are, what their level of influence is, each group of stakeholders' needs and priorities, and how you will communicate with them.
An efficient stakeholder management plan will also identify other essential facts about your significant stakeholders and define your strategy and plan for dealing with each of them.
Why Should You Create a Stakeholder Management Plan?
Stakeholder management is crucial to the success of any project. Key stakeholders usually influence resources such as project finances, manpower, materials, or vital expertise.
A detailed stakeholder management plan ensures you know your stakeholders' needs and demands, allowing you to manage them effectively.
An outline allows you to explain to your team how communication will occur, including who will be notified what and when.
Developing a stakeholder management plan also allows you to examine and better understand your stakeholders.
This might help you anticipate their requirements and address any problems ahead of time.
If key stakeholders are not engaged, or even worse, are working directly against your endeavor, your odds of failure skyrocket.
Managing difficult stakeholders requires an understanding of their motivation. With no stakeholder management plan, you may not grasp the fundamental issues driving them.
Product managers should strategically employ a stakeholder management plan to bring vital stakeholders aboard.
It establishes trust, strengthens interpersonal and team relationships, and aligns a product concept with strategic goals.
Effective stakeholder management can also boost team collaboration and knowledge sharing.
Thus making it difficult to persuade them to support you.
And, with all the legislation and contracts involved in doing business today, it is best to have a stakeholder management plan so you can avoid all sorts of risks.
What To Include in a Stakeholder Management Plan?
As we mentioned before, a stakeholder management plan outlines everything about your stakeholder and how your team is going to engage with them.
This means you'll need every possible information relevant to your project about the stakeholders.
However, you have to group this information or eliminate some unnecessary details to form a crisp stakeholder management plan.
Here's what to include in your stakeholder management plan:
The Stakeholders
This seems obvious. You have to begin your stakeholder management plan by first identifying who your stakeholders are.
Once you've identified your stakeholders, it helps to list them down in order of influence of priority.
Stakeholder Priority
Once you have your list of stakeholders, arrange them in order of priority. Here, you can arrange them as per their influence on the project and their interest level.
A basic way to rank your stakeholder priority would be as follows:
High: Stakeholders with high interest in and high influence on your project.
Medium: Stakeholders with a high interest in your project but limited ability to influence it.
Low: Stakeholders with little to no influence on your project.
Stakeholder Expectations
The next thing you want to include in your plan is your stakeholders' expectations. You can't manage them if you're unaware of them.
Take a note of what each stakeholder expects from the project and from you. Some may expect timely updates while some prefer you copy them only on specific issues.
Stakeholder Actions
Stakeholder actions include everything that you need from the stakeholder. This outlines the role of the stakeholder.
For example, an executive stakeholder, say a CMO's required action would be to sign off on your project budgets from time to time.
Mode of Communication
And finally, considering all other information, you include the mode of communication for each stakeholder.
Each stakeholder's preferred mode of communication may be different. Similarly, you may like a specific channel for specific needs.
Once you've negotiated the mode of communication, ensure to include it in your stakeholder management plan. This ensures that your team knows how and when to reach the stakeholder.
Here's a template of what your stakeholder management plan can look like:
| | | | | | |
| --- | --- | --- | --- | --- | --- |
| Stakeholder | Title | Priority (H/M/L) | Expectation | Action | Mode of Communication |
| Ms. Mary Ann | Product Marketing Manager | H | Collaborate on product strategy and user research. | Approve product launch plans and schedules, and provide user insight. | Slack and Face-to-face |
| Mr. Don Joe | Customer Advisory Board | H | Consult about feature prioritization and user needs. | Provide feedback on MVPs and prototypes. | Electronically and Face-to-Face. |
| Mr. John Doe | Head of Digital Marketing | H | Inform them of various digital deadlines and provide product details. | Publish digital content and push newsletters timely. | Slack and Face-to-face |
| Mr. Tee Parks | CFO | M | Submit timely updates on KPI results. | Sign off and approve project budgets. | Email |
| Mrs. Olivia M. | Sales Associate | L | Information about potential leads. | Collaborate with digital marketing associate for leads. | Email |
This is a simple template to assist you in filling up your own.
Using a collaborative team alignment platform like Chisel makes far more sense to engage all of your stakeholders through a single source.
How To Create a Stakeholder Management Plan?
To create a stakeholder management plan, you need to approach it step-by-step.
Here are five steps involved in a basic stakeholder management plan:
Identify Stakeholders
You must first outline who your key stakeholders are. Furthermore, segregate them into their groups or constituencies.
It is crucial to note that stakeholders from the same group may not hold similar opinions or preferences.
Analyze Stakeholders
Once you have identified and grouped your stakeholders, it's time to determine their interests.
During stakeholder analysis, try to gauge how much influence a particular group has and how your project influences them in return.
All information related to their needs, triggers, and influence is essential.
As we learned earlier, you can divide this part into the different components that go into your stakeholder management template.
Your stakeholder analysis must have the following:
Name of Stakeholder
Title
Level of priority (H/M/L)
Expectations
Actions required, and
Mode of communication
Create a Strategy
Now that you know about each stakeholder group, and you form a strategy on how you will approach them.
Here, you may prioritize the stakeholders in order of influence.
How will you engage with different priority stakeholders?
This part essentially covers the stakeholder management plan we drew in the previous section. You can use any stakeholder management template for your convenience.
Assign Responsibility
This is one step most organizations neglect.
It is critical to determine who is responsible for stakeholder engagement within the organization or team.
Which individual or team takes up which tasks related to stakeholder management? Is there any scope for collaboration?
You may add a column to your stakeholder management template that details who is responsible for which stakeholder.
Monitor and Report
Once you have everything in place, you have to decide how you will monitor stakeholder activities.
How and when will you track stakeholder priorities and changes in the plan and mitigate accordingly?
Do you hold regular stakeholder meetings, or do you have stakeholder management software?
Feedback Loop
Staying constantly connected with stakeholders and building a feedback loop is essential to your project's success.
How can you know if the action points from earlier were successful?
The best approach is to build a system that feeds itself suggestions from every stakeholder, acting as an improvement record that you can use as best practices in the future.
You can now create your own stakeholder management plan with these steps in mind. It's always a good idea to use free online resources, to begin with.
Chisel helps you align your team in one place and track development with integrated product management tools. Bonus reward: It's free forever!
FAQs
A project manager typically designs a stakeholder management plan. In the absence of a project manager, it is the product manager. However, this does not imply that the PM completes it alone. To identify the major stakeholders and analyze their needs, expectations, and level of influence, you must collect input from everyone involved in your project.
A stakeholder management plan helps you relatively avoid risk or at least fairly compensate each stakeholder for it. When you outline the triggers, priorities, and expectations of stakeholders and devise a plan to approach them, you prepare yourself better for risk and change management.