What Is Stakeholder Management? Definition & Principles
May 27, 2022
Max 7min read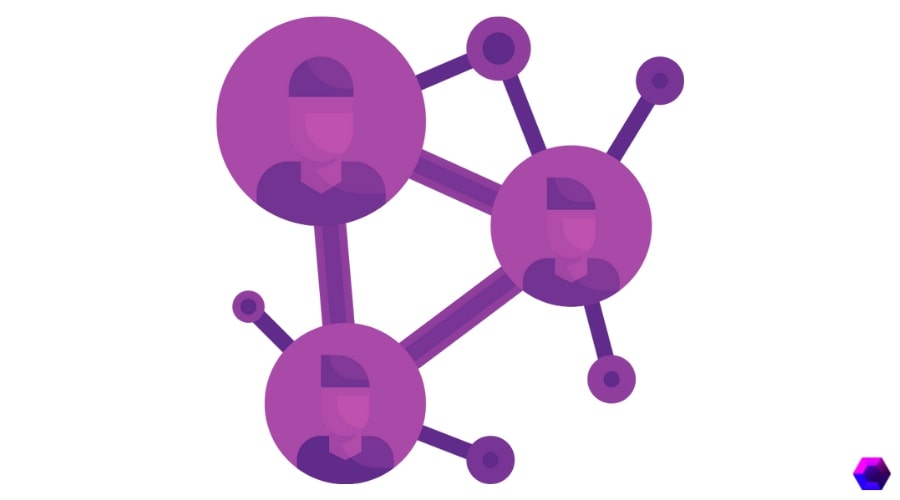 What Is Stakeholder Management?
Stakeholder management definition:
Stakeholder management refers to the practice of identifying and organizing your stakeholders by priority and developing a plan to engage with them.
When you read a project manager's job description, stakeholder management frequently occurs.
As we move from product ideation to product launch, stakeholders strongly influence decision-making.
Maintaining good relationships with stakeholders becomes essential, and that's when stakeholder management comes into play.
Let's look at what stakeholder management means and some strategies to facilitate the stakeholder management process.
Read this article to get a better understanding of who is a stakeholder.
Stakeholder management is determining, organizing, prioritizing, and engaging stakeholders all through the product development process.
Stakeholder management helps improve your relationship with your stakeholders as a product manager or product team.
Excellent stakeholder management will allow you to coordinate your transactions and evaluate the quality of your relationships with various stakeholders.
It's an integral part of product management because stakeholders—individuals or groups who can influence the success and execution of a project or the product itself—play a significant part in its life cycle.
Traditional stakeholder management is a four-step procedure. Identifying stakeholders, determining their influence, developing a communication management plan, and engaging stakeholders are steps in the process.
Why Is Stakeholder Management Important?
For a product's overall success, it's critical to identify the right people and groups, develop a deep understanding of stakeholders, and manage engagement with them.
Furthermore, key stakeholders have significant control over resources, budgets, and other critical components required to bring a product to market.
Product managers should strategically employ product management processes to bring vital stakeholders aboard.
It establishes trust, strengthens interpersonal and team relationships, and aligns a product concept with strategic goals.
Effective stakeholder management can also boost team collaboration and knowledge sharing.
With the increased involvement of law enforcement and contracts, a systematic stakeholder management process becomes critical to any organization.
What are the 7 Principles of Stakeholder Management?
Between 1993 and 1998, the Clarkson Centre for Business Ethics & Board Effectiveness hosted four conferences that gave birth to the seven stakeholder management principles.
Max Clarkson (1922–1998), a well-known stakeholder management researcher, was the inspiration for these seven principles. They are named after him.
The seven principles of stakeholder management are as follows:
Principle 1
Managers must recognize and actively monitor the concerns of all legitimate stakeholders and take their interests into account appropriately in decision-making and operations.
Principle 2
Managers must listen to all stakeholders' concerns, openly respond to them, and communicate the risk that they believe will arise due to their involvement with the company.
Principle 3
Managers should use processes and behaviors sensitive to each stakeholder constituency's concerns and capabilities.
Principle 4
Managers must accept the link between hard work and rewards distributed among the stakeholders. The project managers should treat the stakeholders fairly.
Principle 5
Managers should collaborate with other public and private entities to minimize the risks and harms occurring from corporate activities and appropriately compensate for them when they cannot be avoided.
Principle 6
Managers should avoid activities that jeopardize absolute human rights (such as the right to vote), which could pose some risks if not adequately understood and deliberately unacceptable to respective stakeholders. To avoid any dangers or obstacles, the managers should make clear outlines.
Principle 7
Managers should recognize potential conflicts between (a) their role as corporate stakeholders and (b) their legal and moral responsibilities for the interests of all stakeholders and should resolve such conflicts through open communication, appropriate reporting and incentive systems, and, if necessary, third-party review.
These principles of stakeholder management serve as a guide to developing your strategy and process.
What are the Stakeholder Management Strategies?
Here are four stakeholder management strategies that will help you build better relationships:
Stakeholder Mapping
When you map your stakeholders, you can see if you have enough resources and if your team will work well together.
Conduct a thorough stakeholder analysis early on in the project to determine your key stakeholders.
Consider essential factors such as their closeness to your project, demographics, stake in the project, requirements and concerns, project anticipations, and previous public remarks.
Influence Mapping
Understanding the different levels of influence allows you to anticipate how a specific stakeholder will interact with your project team or others.
Determine their level of influence on a scale ranging from high to medium to low to assess their potential impact:
A stakeholder with "high" power has significant influence over decisions, timelines, or outcomes.
"Medium" denotes a stakeholder with a strong interest in the project but limited ability to influence project outcomes.
"Low" denotes a stakeholder with limited influence over project outcomes.
Triggers and Opportunities
Stakeholders will react differently to different actions, but you can avoid foreseeable complaints by identifying triggers and mitigating them.
Correlate your stakeholders with known triggers such as noisy or dusty construction work, visual impacts, or interruptions to their typical patterns.
Estimate the effects of these responses on your project or strategies, and determine whether you need communication, mitigation, or an alternative method.
Stakeholders who support your project or may profit from it are equally significant.
Recognize these stakeholders and look at ways to build on their optimistic perceptions as project supporters.
Mitigation
The following strategy is to create a mitigation plan after a firm grasp of your stakeholders, their influence, and the triggers.
This stage highlights the risks you are willing to take, share, or avoid and how you might mitigate their impact.
Determine your negotiables and non-negotiables early on.
This could involve minor alignment adjustments, preferred noise reduction measures, or different development processes.
Working through this approach with your stakeholders will help promote project buy-in, legitimacy, and accountability of the mitigation solution.
What are the Steps Involved in the Stakeholder Management Process?
Here are five steps involved in a basic stakeholder management process:
Stakeholder Identification
You must first outline who your key stakeholders are. Furthermore, segregate them into their groups or constituencies.
It is crucial to note that stakeholders from the same group may not hold similar opinions or preferences.
Stakeholder Analysis
Once you have identified and grouped your stakeholders, it's time to determine their interests.
During stakeholder analysis, try to gauge how much influence a particular group has and how your project influences them in return.
All information related to their needs, triggers, and influence is essential.
Stakeholder Strategy
Now that you know about each stakeholder group, you form a strategy on how you will approach them.
Here, you may prioritize the stakeholders in order of influence.
How will you engage with different priority stakeholders?
Stakeholder Responsibility
This is one step most organizations neglect.
It is critical to determine who is responsible for stakeholder engagement within the organization or team.
Which individual or team takes up which tasks related to stakeholder management? Is there any scope for collaboration?
Stakeholder Monitoring and Reporting
Once you have everything in place, you have to decide how you will monitor stakeholder activities.
How and when will you track stakeholder priorities and changes in the plan and mitigate accordingly?
Do you hold regular stakeholder meetings, or do you have stakeholder management software?
What are the Stakeholder Management Examples?
Let's take four different types of stakeholders- marketing, technical, sales, and executive.
Here's a list of actions that serve as practical stakeholder management examples:
Executive Stakeholders
Include only the most significant aspects in your updates unless the executive stakeholder directly requests more details about a particular stage of the work.
Before creating your assumptions, it's good to confirm what constitutes "essential points" with your primary customer contact.
Explain the "why" behind your product decisions to executive stakeholders.
Technical Stakeholders
To collaborate, schedule a weekly or biweekly check-in with only the technical teams.
Unless they specifically request it, only copy the technical stakeholder in emails about all things technical and development.
If your product team needs help from a technical stakeholder, make sure you are included in all conversations and vice versa.
Sales Stakeholders
Keep the question "Will this promote sales?" in mind when communicating with your sales stakeholder.
Contact them regularly to get their feedback.
If you've started a project for a customer, make sure Google Analytics or some sort of reporting is set up on the platform so you can provide this data to your sales stakeholder.
Marketing Stakeholders
Connect with them early and frequently.
The worst mistake you can make for your product is to move on without consulting a marketing stakeholder to weigh in on and approve the project's marketing parts.
Give them enough leeway to lead marketing decisions, but know when to rein them with best practices advice.
They are the company's experts, while you and your project team are the digital deployment specialists.
With these stakeholder management strategies and examples, you're sure to win them over!
FAQs
While some stakeholders can be challenging to manage, you can alter your approach. Try to identify and monitor them closely. It is essential to listen to them and recognize their motivations. Once you have done that, make sure you are firm when needed.
It's an excellent practice to identify conflicting stakeholders early. When identifying conflicting stakeholders, align them towards key objectives and results. Use multiple routes of communication. Involving senior management can be helpful in such situations.