What Is a Buyer Persona? Definition and Examples
July 7, 2021
Max 5min read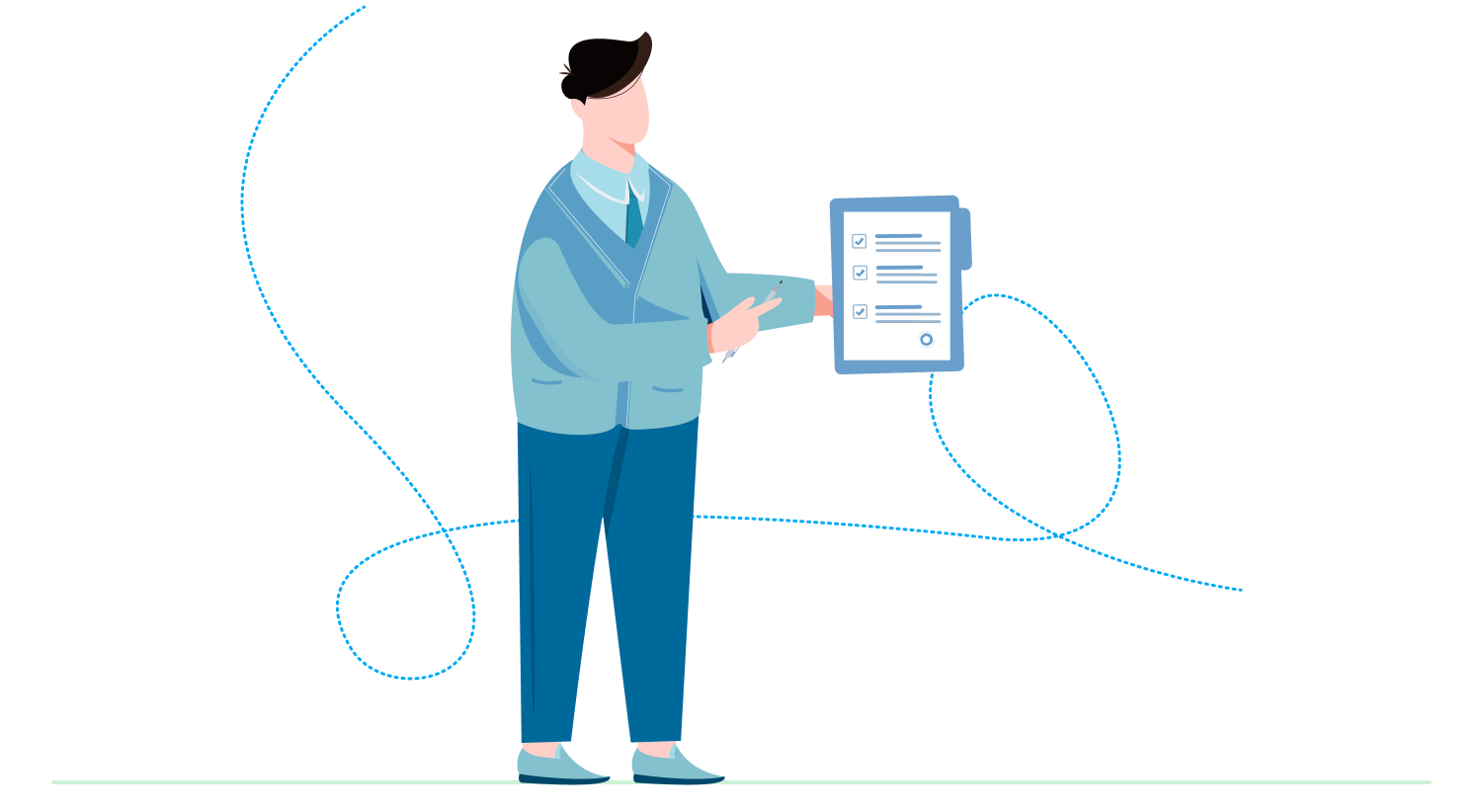 What is a Buyer Persona?
Definition of Buyer Persona:
A buyer persona is a hypothetical character that depicts your target market. You can discover this identity through an in-depth study of your target demographic.
A buyer persona is a descriptive character representation of buyers made by the company. It includes specific buyer data that you can use to enhance the marketing strategies.
A buyer persona is not the same as a user persona. In the buyer persona, the buyer doesn't also need to be the product's end-user.
A buyer persona helps more in marketing strategies. For the product development process, user personas are specifically helpful. It enables you to decide on product strategy and employ the right product roadmap tools.
How to create a buyer persona?
Perform extensive audience research:
The first stage in the process is to learn everything you can about your current consumers. You have two options for gathering meaningful information about your customers' types of people.
Genuine dialogues with your customers are a great place to start. Then you can look internally and conduct interviews with your internal team members.
You'll thoroughly grasp your client's behavior, objectives, and future challenges.
Determine the goals and pain issues of your customers:
You can optimize the buyer journey and create a better user experience by discovering your customers' goals and recognizing their pain spots.
Your sales team and customer service may certainly assist in finding answers to these queries. But social listening and sentiment analysis are equally essential.
Using social listening technologies, you may track mentions of your brand, products, and competitors. In other words, you get a real-time glimpse at what people say about you on the internet.
You can find out why consumers like your products and what portions of the customer experience aren't working. And finally, use this information to create buyer personas.
You can go over and beyond by requesting that your customer service gather accurate customer quotes. Your personas will be more detailed as a result.
Recognize how you can help users:
It's time to figure out how your products or services can help people once you've determined their goals and pain areas. It is how you should handle this stage.
Examine the advantages of your product/service and how it makes life easier for your customers. Most marketers believe that features are what they should focus on.
However, features describe the product from the brand's perspective, whereas benefits specify the user's practical benefits.
It would help if you considered ways you might help your audience overcome their primary purchasing hurdles.
Undertaking an online survey with your consumers and dedicated fans is an excellent method to nail this phase.
They'll be able to pinpoint your product's immediate benefits. Thereby allowing you to consider how to change your messaging and produce attractive ads.
Gather information and create buyer personas:
Now is the time to compile the information you've gathered and look for patterns. You'll have the foundation for buyer personas as soon as these attributes are grouped.
What are buyer persona examples?
Example 1: A marketing automation platform buyer persona
Name: Martin Klein
Age: 36
Location: Dallas, Texas
Position: CMO at medium-sized e-commerce
Backstory: Martin is married with three preschool-aged children. He is a Sacramento native who relocated to Dallas to work for his present employer. He has two MBAs, and after seven years in aspirational positions, he got promoted to CMO.
Objectives: As CMO, Martin wants to provide value to the firm. One of his tasks is purchasing digital solutions that could increase marketing and sales techniques.
Problems: Martin doesn't have enough time in his hectic day to test every single option on the market, which contributes to the company's technological lag.
How may we alleviate his inconveniences: According to our sales team, Martin's CMO efforts will get considerably aided by our marketing automation technology. We've prepared a brief presentation to showcase its benefits, and if he shows interest, we'll give him a free trial.
Example 2: A cosmetics brand's persona is
Name: Lisa Rodriguez
Age: 43
Location: Chicago, IL
Position: Manager at a mall clothing store
Background: Following her wedding and the birth of her three teenage boys, she became a manager at a clothing business. Lisa is often busy around the house because her husband is frequently out on business.
Lisa's ambitions are to have more time for herself and feel like she did when she was younger.
Distress: Lisa has to balance being a mother and a manager at work, which requires a full-time commitment. It makes dressing up and meeting up with her friends, who have more free time than her, complex.
How we can help her: Our cosmetics range aims at people who don't have time to experiment with different colors and flavors. Lisa will relate to our message because most cosmetics get marketed to younger ladies. She will feel recognized and will be more likely to try our product.
Mistakes to avoid when creating a buyer persona?
Misconception between Personas and Segmentation:
While demographic data helps identify personas, you use it for targeting because it lacks the insights needed to engage an audience completely.
To grasp the human aspect of our audiences, personas must go deeper into their wants, intent, and drive if your personas include information about your industry, title, geography, age, or gender.
Creating an Overflow of Personas:
Don't use too many personas in your marketing approach. Rather than becoming buried in the nuances of every imaginable intricacy, the focus should be on the core motivations driving the purchasing choice.
Sticking to the most prevalent challenges that buyers face or the many jobs engaged in a purchase decision allows for different grouping titles into one persona. Start with one and expand over time if you're new to personas.
Leaving for Stagnation:
To retain personas relevantly, revisit them at least once a year. Consumers evolve regarding what they believe, where they go for information, how they shop, and what they expect will change over time.
Regularly updating personas will reveal possibilities to tailor content and interaction techniques to the target audience. Regularly retraining teams on personas is also necessary to guarantee that they stay relevant to the organization.
You may also be interested in:
FAQs
Buyer persona revolves around the buyers only. That means it focuses on the factors that lead them to buy the product even if they do not use it. On the other hand, the user persona focuses more on the end user's experience with the product. 
Buyer personas are semi-fictional representations of your ideal customers, derived from market research and factual information about your existing customers. Create buyer personas by considering customer demographics, behavior patterns, motivations, and goals.