Jobs to be Done Framework – How to implement it?
July 2, 2021
Max 5min read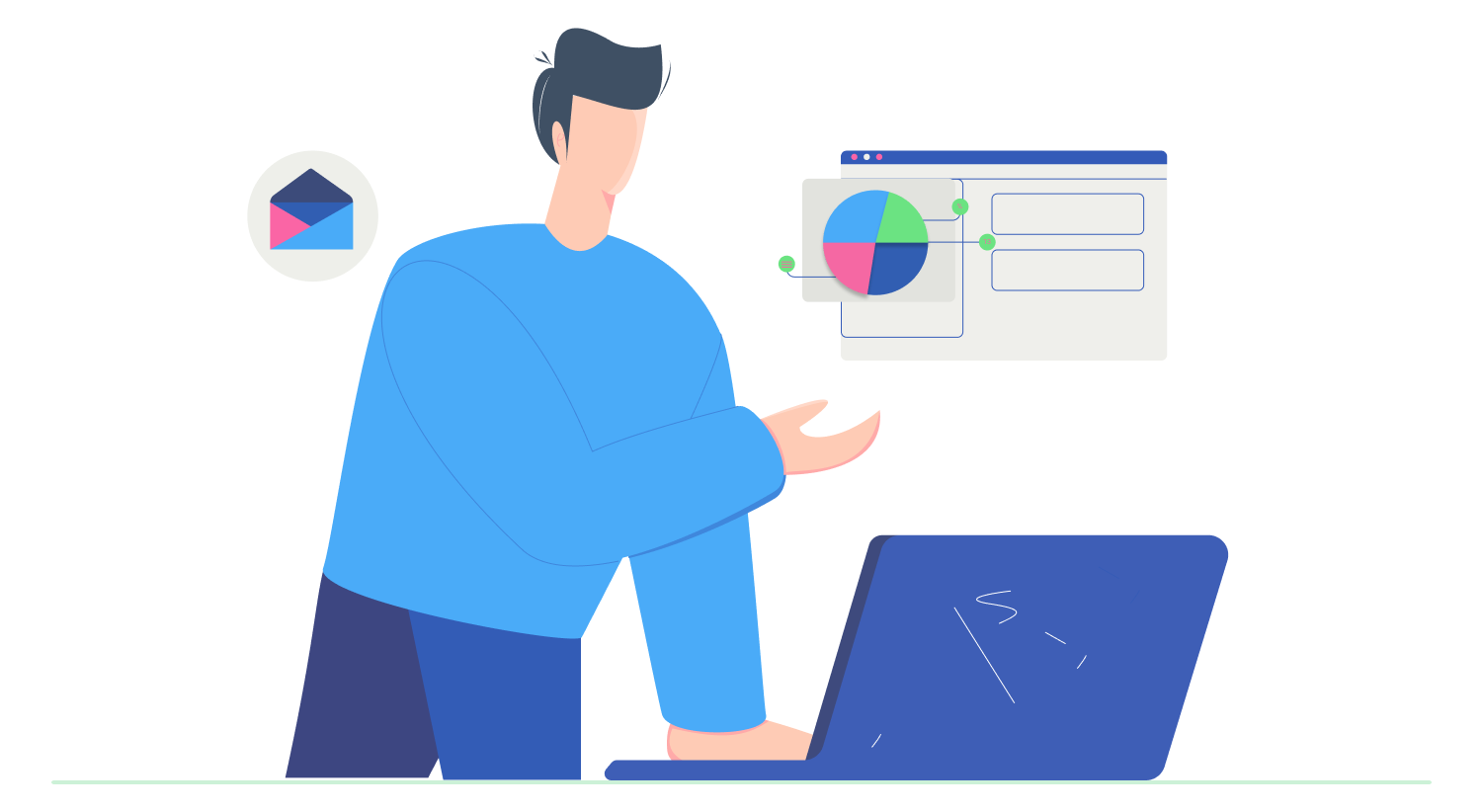 Definition: A consumer action theory known as "jobs to be done." It covers the factors that lead to a consumer's acceptance of a new product or service.
What are Jobs to be Done?
Jobs to be done, also abbreviated as JBTD, is a framework used to prioritize the customer's needs. This framework organizes and defines the requirements to make innovation by putting the product user's needs forward.
Businesses and companies buy products to get a job done. It can include trendy designs, marketing through pamphlets, etc.
Every product type has distinct goals, and the buyer's decision depends on income, affordability, age, location, gender, etc.
The jobs to be done theory aims to understand the user's motivation and problems to develop suitable solutions to their issues.
Product development teams use this framework to understand their audience better and have the edge over their competitors. To create the greatest product possible, product managers employ various product management tools.
This way, the product can be designed and developed to complete the job the user is looking forward to getting done effectively.
In short, the focus is on what the customer wants instead of the product itself.
Since then, it has been trendy amongst product teams.
How to implement Jobs to be Done?
A practical and marketable product is more than its design, appeal, and affordability. It is also about what problems it can solve, how it helps the users, and what is the result it gives.
Let's consider an example. A customer support team is looking to hire an automated response machine. Because they have an enormous audience to respond to manually, reducing its time.
Thus, the company must have an automated response system to get the job done efficiently.
Now, a development team developing an automation response system will consider this problem and build a product to fulfill this need.
However, further research might reveal that additional benefits of such a product can be establishing rapport with the customer. Thereby boosting sales, directing traffic to the social media handles and the website, etc.
Thus, the overall outcome of buying such a product won't be limited to merely solving a problem. Instead, it adds value to the company and helps them grow over the years.
Why do you need Jobs to be Done?
The "jobs" approach enables you to get as close as possible to the user's simple goals and design goods based on these desires that are more likely to be in demand in the market.
You should look into JTBD if you wish to:
Recognize the reasons why customers have purchased your products in the past.
Predict which products customers will buy in the future.
Identify competitors who aren't readily apparent.
Comprehend the structure of the decision-making system
Learn how to examine data properly.
Assemble data and develop appropriate conclusions from it
Create things that are both original and in high demand.
Be a competitor.
JTBD assists with product development and promotion. Using this approach, you can discover how to raise revenues, reduce costs, gain competitiveness, and produce more predictable inventive products.
How to use jobs to be done?
Assume you're developing a new financial app for day-to-day saving utilizing JTBD. To correctly implement the jobs to be done theory, you must:
Find out what the present users are attempting to accomplish. What are the obstacles they're facing – not with the application.
With their money management behaviors, why do they use an app for this? What other applications do they use to manage their finances and their savings? What is their primary motivator for saving?
It would help if you determined the most straightforward, most cost-effective, and user-friendly manner to implement a solution. The solution that solves the "jobs" you selected depends on the findings from the discovery phase.
This phase is characterized by prototyping, UX testing, and experimentation, with the following outcomes:
Characteristics that get added or deleted
Pivotal product
Or even a brand-new product.
Jobs to be done is most successful when used in the early phases of a product's life with initial user engagement. 
However, the product is still young enough to pivot fast. When used by industry professionals who want to launch a new product, JTBD helps them select the correct MVP.
What are examples of jobs to be done?
PayPal: Providing a Safe and Secure Online Payment Method:
PayPal is a company that has succeeded in recent years. Owing to the conditions surrounding the coronavirus pandemic.
According to research, cash usage is in the fall, and individuals increasingly prefer digital payment options due to concerns regarding COVID-19 transfer.
PayPal's services are ideal for customers that need to pay safely and quickly online.
PayPal offers clients simple payment choices, such as its One Touch checkout tool and a vast network of merchants.
Nike: Catering to Runners' Needs
Nike may be at the top of the list of best-selling athletic apparel and footwear companies globally. Still, its rise to the top began with a product designed to do a specific task.
Bill Bowerman, a track and field coach and Nike co-founder, set out in the mid-1960s to design a shoe. It would allow runners to run faster and lighter while reducing the chance of injury.
He came up with a design that included a soft sponge midsole that ran through the ball and heel of the foot, absorbing road shock and reducing leg fatigue.
The Cortez, a mainstay in Nike's footwear collection and deemed the "most popular long-distance training shoe in the US" by Runner's World magazine in the early 1970s, was born from this concept.
Nike has worked to expand items to help athletes of all levels run more efficiently and with more support since Cortez's success.
In 1974, Nike introduced the Waffle Trainer, a runner's shoe that provided traction and cushioning on various terrain.
FAQs
Tony Ulwick invented the jobs to be done framework in 1991. Incorporated through a strategy called outcome-driven innovation.
Jobs to be done framework aims to understand the user's motivation and problems to develop reasonable solutions to their issues. Thus, the product development teams can understand their audience better and have the edge over their competitors. This way, the product can be designed and developed to complete the job the user is looking forward to getting done effectively.