Product Portfolio Management: Definition and Best Practices
June 24, 2021
Max 3min read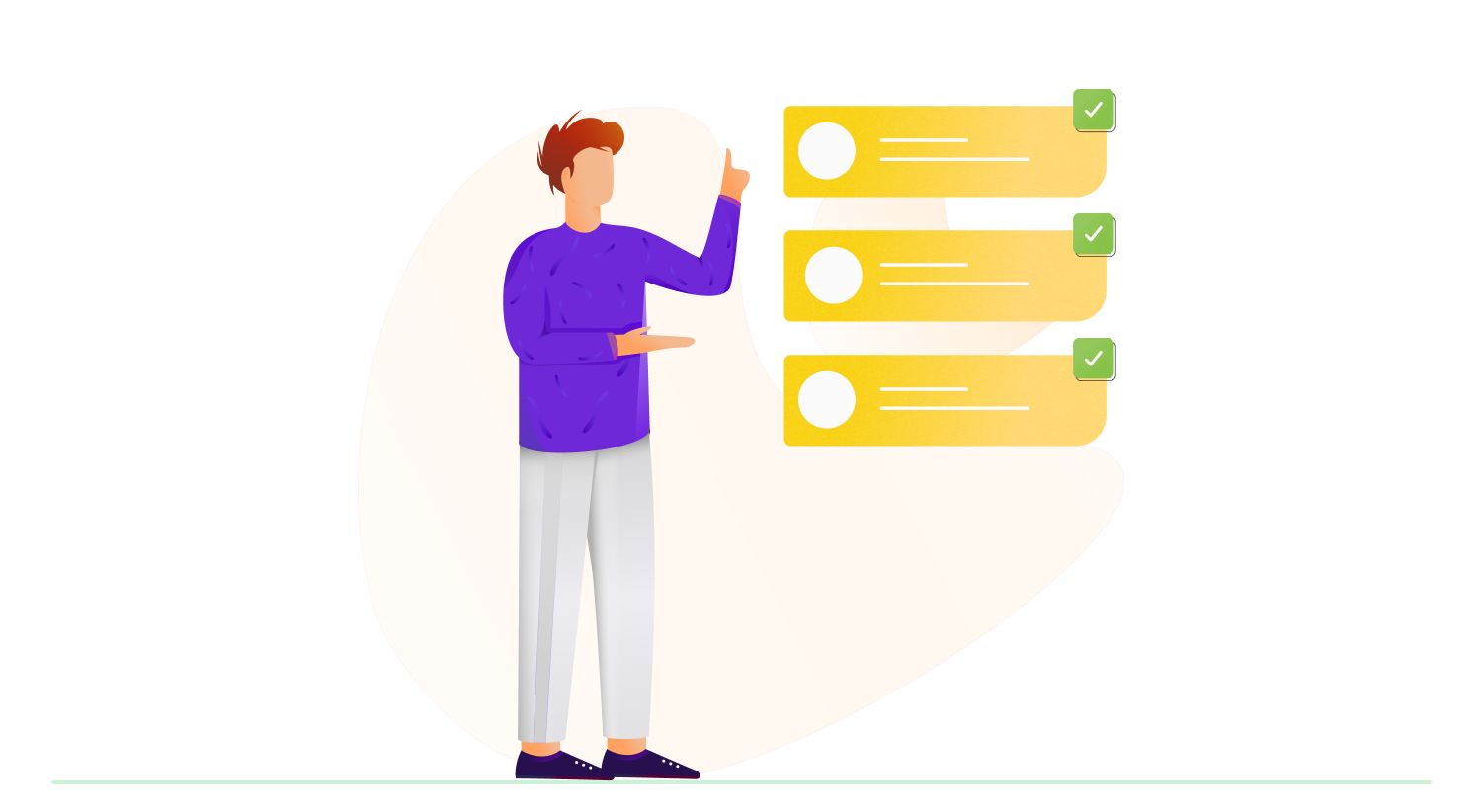 Definition: The goal of product portfolio management is to oversee all of a company's products. Good product portfolio management aims to make a product portfolio as robust as possible.
What is product portfolio management?
Product portfolio management is the management of all the products a company delivers to its customers.
It is the management of the entire product portfolio of the company.
Responsibilities of a product portfolio manager include distributing resources to identify areas of improvement, better RO, and product alignment with the company's comprehensive strategy. 
Portfolio management enables you to choose resources, organize risk and maximize the output.
How to manage a product portfolio?
Product portfolio management includes product portfolio analysis. It entails evaluating all items in the portfolio throughout their lives.
This analysis helps determine whether the products are reaching the company's short and long-term objectives.
Typically, the analysis uses a matrix or model to categorize the products. To accomplish this, a product portfolio manager must:
Determine the type(s) of analysis unit(s).
The variables you'll be tracking.
Place objects within their proper dimensions.
Think about how new products will fit in.
Examine the disparities between existing and new opportunities.
What are the best practices of product portfolio management?
Pay attention to business operations:
It's easy to dismiss innovation governance as a software issue. Software, in contrast, is merely a facilitator.
Your endeavor focuses on improving business processes. Before worrying about software configuration or selection, a company should concentrate on the following:
Recognizing where the innovation governance process stands right now (organization, processes, product management tools),
Determining and articulating the areas where you want to focus and develop (What are your objectives? ), and
Establishing the process's rules of involvement.
Plan the implementation in stages, as if you were on a journey:
You utilize an "innovation governance maturity" evaluation to illustrate a company's current status and ideal state. There are two aspects:
Governance maturity and adoption maturity.
Governance maturity refers to the company's level of sophistication in its innovation governance process.
Adoption maturity refers to how extensively the process gets embraced across the organization.
Typically, there is a big gap between where the company is now and where it aspires. In most circumstances, the distance between the two points is too great to bridge in one go.
Establishing a strategy to improve the process and adoption maturity through clearly defined phases. And allows the company to make visible progress over time.
Every implementation project takes a distinct path depending on the starting maturity level and the business's particular goals and objectives. Therefore what works for one organization may not work for another.
Keep it simple:
The most prevalent mistake we notice is attempting to over-complicate the procedure and portfolio layout. Several variables contribute to an overly intricate design, including:
The desire to solve all problems with a single process.
Fear of leaving anything out and not being able to add it later.
Lack of clarity about what you should include. Resulting in the inclusion of unnecessary stages, documents, value drivers, and classifications, and
There is a shortage of transparency regarding the project's objective.
Prioritize decision-making over tasks:
An innovation governance solution's primary goal is to provide a decision-making framework. There are a few recommendations that can help you stay focused in this regard:
Focus on the data that product line and business unit managers and senior executives require to make critical decisions and resource allocations.
We frequently discuss decision-making in terms of the average time, or "cadence," of your other governance procedures.
Benefits of product portfolio management
As the market grows and diversifies, companies need a more systematic approach to managing their portfolios. The product portfolio management works in this direction.
PPM benefits in the following ways:
Product portfolio management helps you prioritize investment, like which product requires more investment.
Better allocation of resources and budgets
Strategizing for market growth.
Improvement and rectifications of product features.
Alignment of products to core vision and strategies.
You may also be interested in:
FAQs
The product portfolio manager prepares a workflow for all business aspects. It enhances the strategy-making process. It helps product managers increase their pace of work, prioritize products, and focus on research and development. 
Some primary PPM methods involve- fetching and using market insights, a data-driven approach, forecasting methods, and making a contingency plan. Also focuses on collaboration between different departments and resource planning.
Alignment of products on the lines of company vision and strategies.

To figure out the position of the product in the market. 

Replacement of poor-performing products with enhanced ones.

Product review and quality enhancement.

To make the work atmosphere more transparent and include the stakeholders and decision-makers.