The 9 Best Product Management Tools For 2023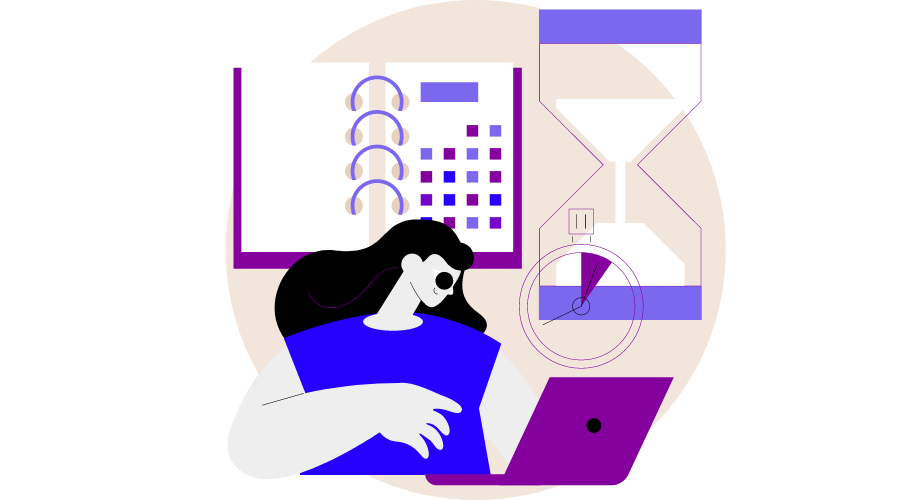 How much of an impact can the appropriate product tool have on your efforts at product management?
Your use case and the solution you select will determine the answer. A product manager can contribute significantly to product innovation when provided with the appropriate product management tools.
There is no one-size-fits-all approach to success in product management because it is a dynamic and diverse area.
Therefore, to make it easier for you to choose the most satisfactory product management tool, we've compiled a list of them.
You'll discover a checklist of tools, considerations to keep in mind when you choose the PM tool for your business, and comprehensive functionality for each tool.
Let's get started right away!
What Is Product Management?
Product management is responsible for managing a specific product inside a company.
It's a crucial position at the center of an organization. Product management balances what customers want and what is technically and operationally feasible. It also delivers value to your business (often profit).
The key aspects include:
The following are the three main goals of product management:
1. Create once and sell numerous times to get economies of scale that increase profitability
2. Market and product expertise ensure that you create things that consumers would purchase.
3. Act as a leader within the company, maintaining a proper perspective on all the various parts of the offering.
How To Choose the Right Product Management Tool?
Interface for Users:
Does the app's user interface seem clean, simple, and contemporary on many operating systems, including mobile and PC versions?
Usability:
How challenging is the software's learning experience? Does it provide good customer service across various channels (phone, chat, email, etc.)? Do they have training, credentials, blogs, webinars, or other learning aids available?
Specifications & Functionality:
Can tasks related to a particular product be managed and organized using the tool? Is the task navigation solution suitable for product testing and development?
Roadmaps and Idea Capturing:
Any excellent product management platform should save some area for keeping functionality wishlists and brainstorming outcomes since not every feature is an immediate "must-have."
Product Specification Templates:
Are product spec templates available in the product management system to facilitate storing available information, files, and discussions?
Customer Feedback Aggregation:
Does the solution collect feedback from customers (or even within the team) via email, support chat, browser-based solutions for help, and CRM system integration? Does the tool, as mentioned above, combine the feedback into easily understood and usable results?
Integrations:
Does the product management solution include a mechanism to connect with first- and third-party apps to unlock more features? For example, a marketplace?
Value for Money:
What share of the price is reasonable given the capabilities, skills, and use case? Is the pricing upfront, straightforward, and adaptable?
What Are the Top 9 Product Management Tools?
We have come up with a list of the most efficient Product management tools and the use cases that each tool revolves around.
Chisel is your one-stop shop for anything from product management to team alignment. Your ability to create incredible things is Chisel's goal.
The three components of this product management software to create exceptional products are:
Building the appropriate product at the right moment.
Aligning the team.
Establishing a robust and direct relationship with customers
Key Attributes of Chisel:
Roadmaps: The Roadmaps pillar of the platform assists product managers in creating and managing their backlogs. Four distinct views can individually get operated and organized easily, making up the roadmaps pillar.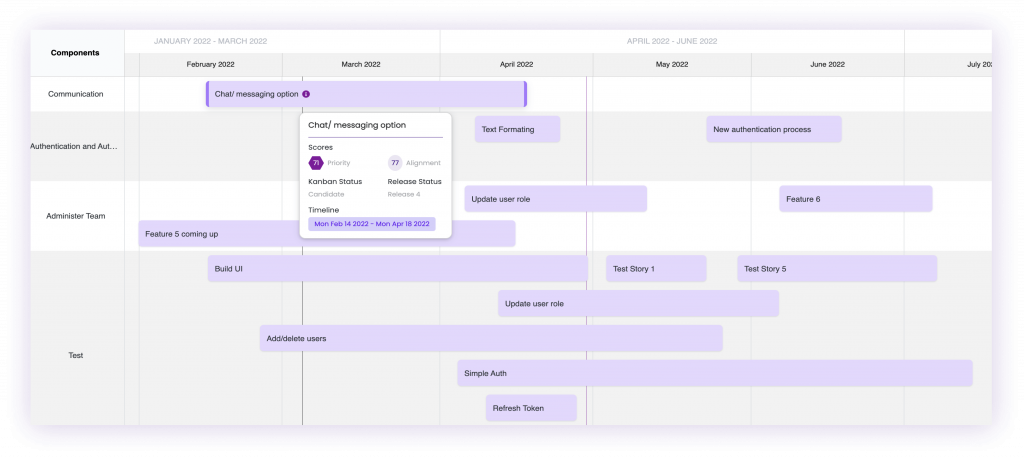 Team Radar: The Team Radar pillar of Chisel ensures everyone in your organization stays on the same page. The team alignment pillar features three crucial sections that make it simple for your team to monitor their performance, feedback, and contributions.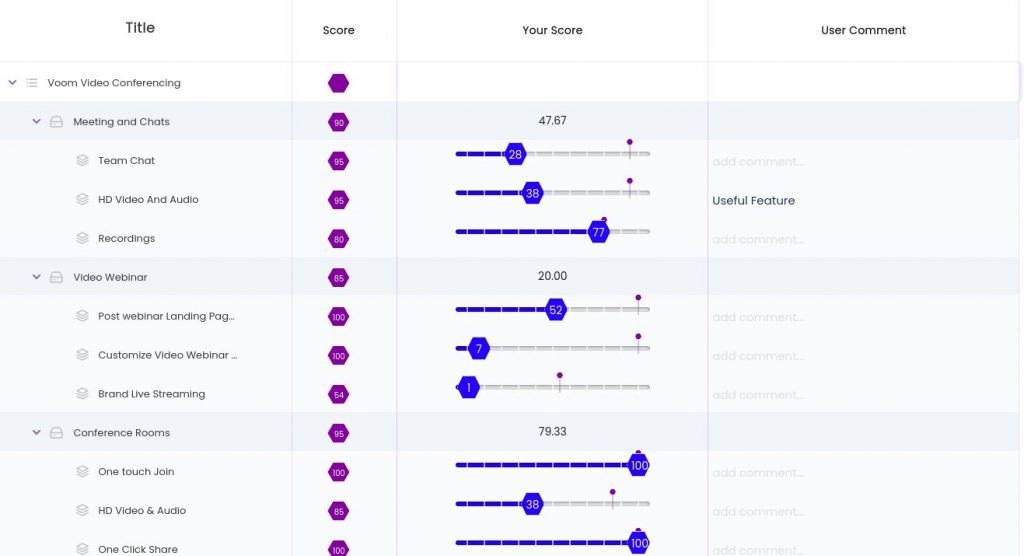 User Research: Chisel's "User Research" pillar assists you in finding out what your customers are thinking. Users can build surveys on the Survey page and distribute them to consumers to solicit feedback.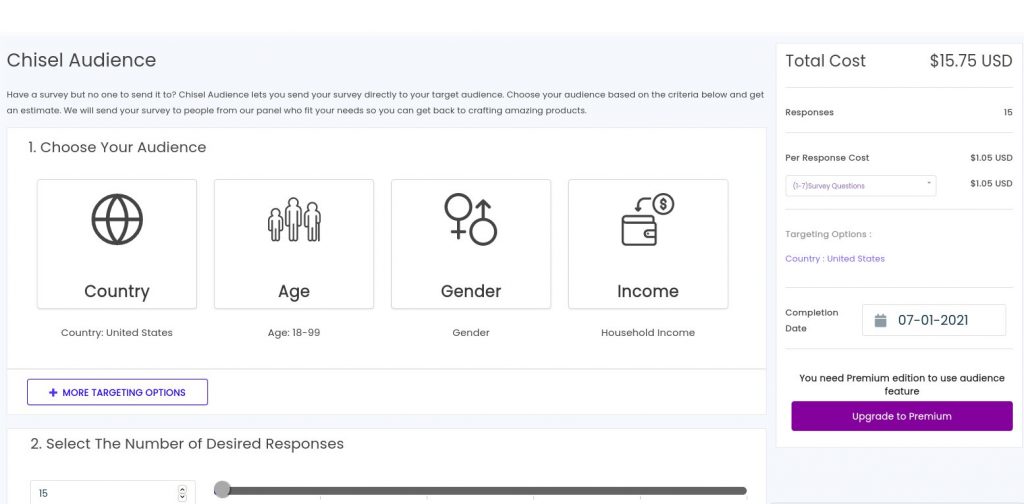 Pricing:
You can sign up for free, enjoy various benefits, and explore the features. The premium plan is $79 billed annually, and you need to contact the company sales for the enterprise plan.

Save time and money with our cost-effective tool.
Chisel allows you to easily track and manage your products, from start to finish.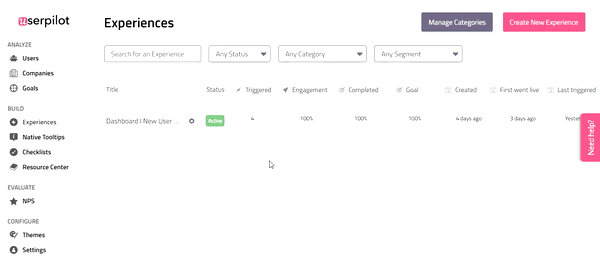 The key to raising activation and lowering churn is assisting users in deriving value from your product. Effective user onboarding is one of the best methods to accomplish this.
Product adoption and user orientation solutions are what you need to run a SaaS firm with robust customer acquisition but poor customer retention.
A product team-equipped mid-market SaaS company can use the product growth platform Userpilot. It enables you to create code-free dynamic, branching product overviews that are excellent for onboarding new users.
Key attributes of Userpilot:
User layer: Perform thorough user segmentation based on in-app behavior and user personas/use cases at the user layer.
Growth insights (analytics) layer: Monitor and examine in-app user behavior. With feature tagging, you have a mechanism for tracking interaction and labeling UI elements in your app without knowing how to code.
Engagement layer: Build linear or branched in-app onboarding processes to guide users through the customer journey and encourage participation.
Pricing:
Userpilot offers the mid-market user acquisition solution at the lowest price, with a monthly starting price of $249. This pricing includes up to 2,500 monthly active users and available feature and segment use (MAUs).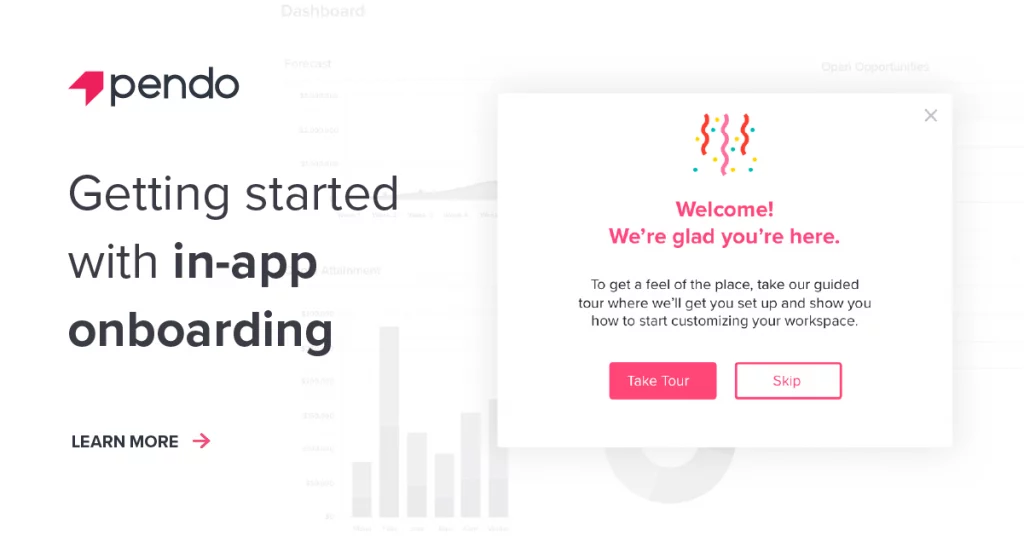 Another all-in-one solution for product statistics, customer feedback, and new user onboarding are Pendo. They have a hefty price tag because they mainly aim at enterprise-level businesses.
Key attributes of Pendo:
Solid and effective analytics on user in-app behavior for following the development of the user journey.
Create customized onboarding flows for each section by grouping users based on various criteria.
You can learn users' opinions of particular in-app experiences by launching feedback surveys in the app.
Your team may arrange consumer feedback to find high-value enhancements with the help of Pendo's shareable product-planning tool, called product roadmapping.
Pricing:
Pendo provides a free trial but withholds its pricing details. According to reviews, low-tier plans cost over $30,000 annually, and a single product starts at over $12,000 annually.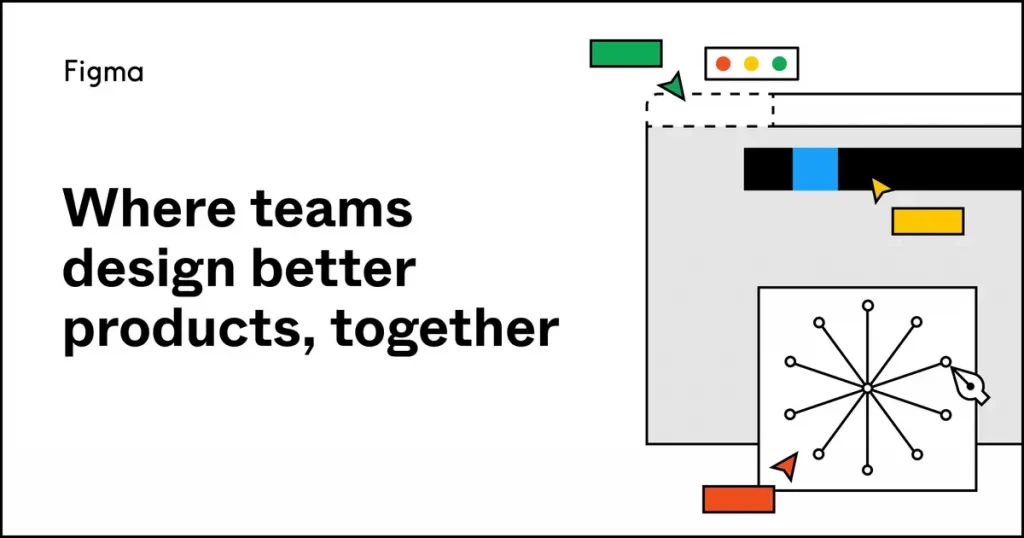 Product managers can workshop new designs and prototypes with their teams using the collaboration software Figma. Figma doesn't necessitate in-depth coding skills. Thus, the entire team may collaborate without requiring your development staff to create new wireframes or prototypes following each brainstorming session.
Key Attributes of Figma:
To see how fresh ideas affect the finished result, use Figma's design tool to develop responsive designs.
Develop experiences for desktop and mobile devices using one software.
To gain support from various stakeholders, present your prototypes to anyone.
Pricing:
Figma offers four different pricing options, one of which is free. The free plan is an excellent opportunity to test the product to see whether you like it, but it won't be sufficient for most teams.
It provides unlimited Figma files, improved file management, and statistics as you move up the subscription plan ladder.
Starter: No cost.
Professional: $12 monthly per editor.
Organizing: $45 for each editor per month.
Business: $75 per editor each month.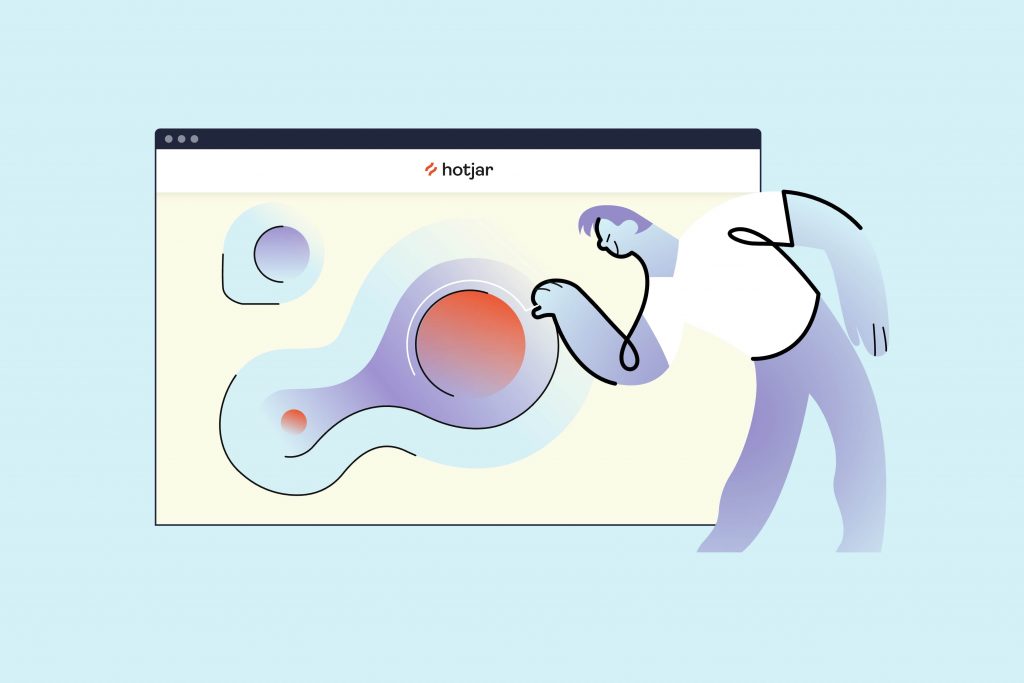 Hotjar enables you to see how visitors interact with your website.
Hotjar uses interactive heatmaps of user clicks and activities, recordings of user sessions, and collects user comments via surveys and feedback forums. It helps you create a solid, data-supported picture of what users are doing on your website and how they're doing it.
Key Attributes of Hotjar:
Heatmaps can be extremely useful in understanding how users interact with your website. By highlighting areas of high activity, you can see which parts of your page are of most interest to users and which areas could use some improvement.
Heatmaps can also reveal user behavior you wouldn't usually see, such as clicking, swiping, tapping, and hovering. Knowing how visitors use your website can help you make necessary changes to improve the user experience.
Suppose you're looking to get a better understanding of how your users are interacting with your website. In that case, visitor recordings can be a helpful tool.
Reviewing recordings allows you to identify friction areas and observe how users navigate your site. It can be a piece of important information when it comes to improving your website.
Conversion funnel reports, form analysis, feedback polls, and surveys:
Hotjar offers advanced features to help you track and understand your conversion funnel, including form analysis, feedback polls, and surveys.
These can be incredibly useful for determining whether or not users are finding what they need on the site, where drop-offs occur during form completion, and more.
By taking advantage of these powerful features, you can make the necessary changes to improve your conversion rate and help more visitors reach your desired goal.
Pricing:
Basic plan: No cost.
Plus plan: $39 per month.
Business plan: $99 per month.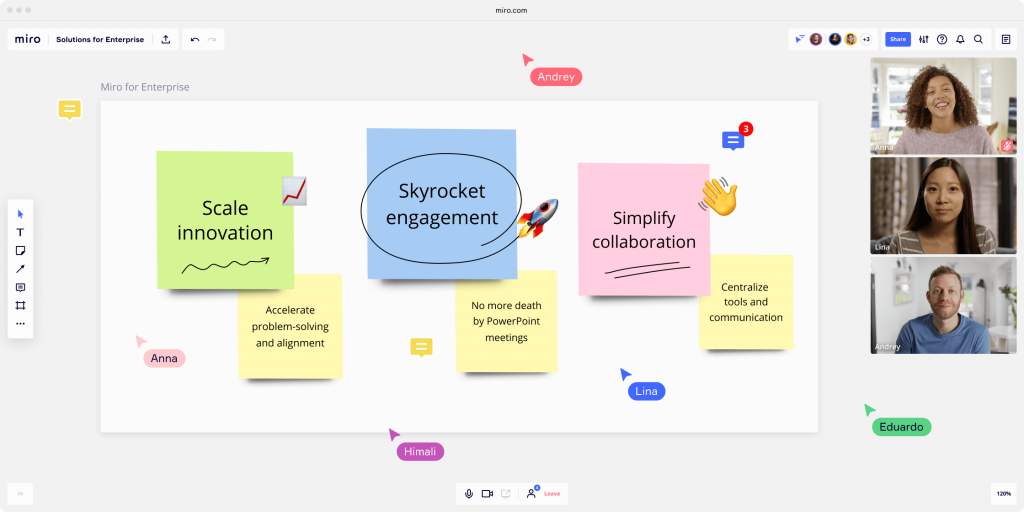 It is an online collaborative whiteboard software that enables distant teams to collaborate efficiently on tasks.
For strategic planning, leading training and planning sessions, creating new products and services, and executing agile processes. Many users can work, thanks to Miro's lightning-fast speed simultaneously.
Key Attributes of Miro:
250+ pre-made template options.
More than 80 connections to applications, including Jira and Google Workspace.
Collaboration that is visible, interactive, and real-time.
Pricing:
The essential tools are included in Miro's free edition to get you going. Its "Team" tier uncaps many functionality limitations and costs $8 per month.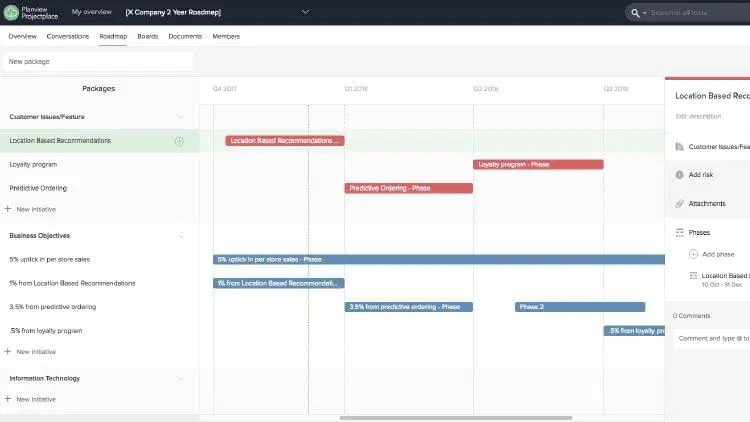 The excellent road-mapping application LeanKit by Planview lets you map out the tactics guiding your product development.
It also includes tools to facilitate team collaboration and allow you to request and provide feedback to improve results and efficiency.
Regardless of the organization's level, the tool is ideal for engineering teams. LeanKit promises to make it easier for you and your team to collaborate and produce results more quickly.
Key Attributes of LeanKit:
LeanKit is a streamlined solution perfect for people who favor the kanban approach to project management.
LeanKit has a few extra features that set it apart from the competition, making it a more versatile application.
LeanKit allows you to build distinct sections and add task cards that adhere to the conventional kanban process.
Each section can have subcategories (referred to by LeanKit as "lanes") that you can use to handle individual activities step by step.
Pricing:
LeanKit has a single pricing tier that begins at $20 per user per month.
Employing LeanKit's 30-day free trial, you may determine whether the product is appropriate for you.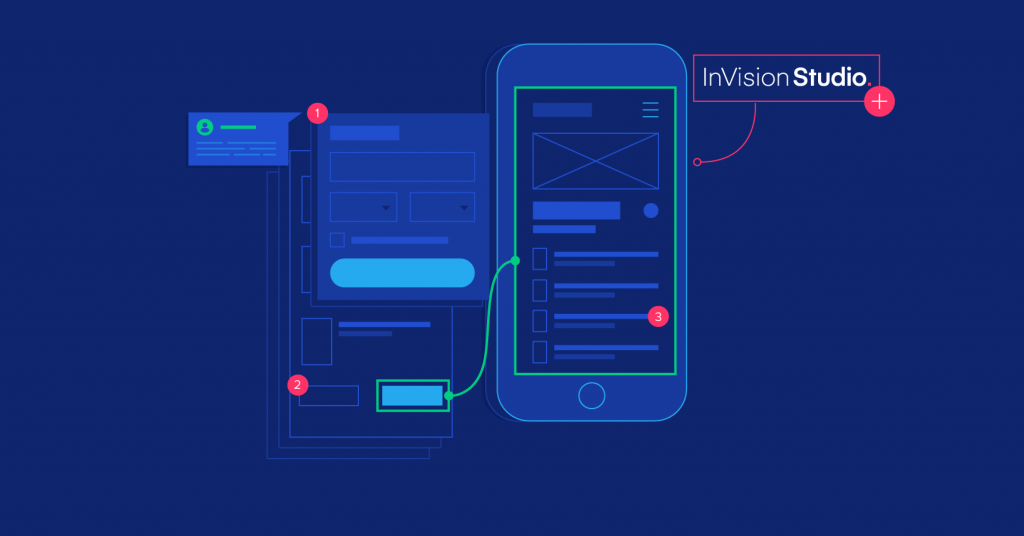 Like most people, you probably design your products with the user experience. However, what if there was an approach to take your designs to the next level? And create an even better experience for your users.
Introducing InVision, the digital prototyping platform, that lets you transform static designs into interactive experiences. With InVision, you can test different design scenarios and see how users react.
This feedback is essential for ensuring your products are as user-friendly as possible.
Key Attributes of InVision:
InVision makes creating websites and applications much easier and faster than traditional tools like Photoshop.
Its layout engine enables designers to scale and alter their work to fit any screen size, whether big or small.
It provides a drag and drop prototyping, an extensive gesture list, and a quick playback setting.
Get assistance with the design workflow with ideation, collaboration, multi-layered feedback, and project management tools.
Pricing:
There are various versions of InVision, and their pricing schemes may range slightly. We are quoting the costs for InVision V6 in this blog post.
There is a no-cost option.
The starter plan costs $13 per month.
The monthly cost of the Professional plan is $22.
The price per month for the Team plan is $89
Get in touch with InVision's sales team for a quote on the Enterprise package.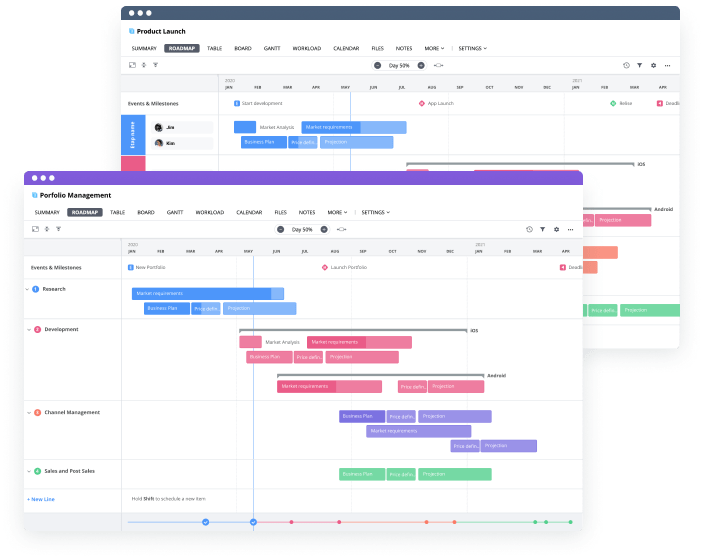 GoodDay is unquestionably the way to go. That is if you want to equip your product development team with the most cutting-edge product management tools.
GoodDay makes it simple for teams to embrace the agile approach to product development with its advanced features and error-proof roadmap planning capabilities.
Any product development team that wants to succeed needs a solid plan, and GoodDay ensures that your team can produce concrete plans that do the job well.
Key Attributes of GoodDay:
GoodDay is an effective product management tool for managing tasks and resources while in motion.
It helps with budget management and resource allocation.
The product gets built on a foundation of multiple collaboration components.
It ensures accountability and integrity.
GoodDay also aids in tracking milestones and expenditures.
Pricing:
GoodDay offers all modules and functionalities in its freemium pricing model.
The Free plan offers extensive analytics, unlimited projects, up to 50 users, and basic support.
The Professional plan, which costs $5 per person per month and offers 51 to 250 people, comes with all the Free plan features plus third-party integrations and specialized support.
Additionally, they also have an Enterprise plan.
Other Product Management Tools You can Prefer
Teams can centrally manage projects, objectives, messages, and tasks using Nifty. Nifty provides a calendar, documents, tasks, milestones, and direct messaging. The Nifty dashboard can be entirely tailored to meet any workflow, aid in prioritizing insights, and cut down on search time.
With its complete and user-friendly interface, Dragonboat makes it easy to allocate resources and continue product development. Plus, its results-oriented approach makes you confident that your team is on the right track.
Monday.com is a cloud-based work OS that allows teams to design workflow apps for their procedures, projects, and daily work. With Monday.com, teams can create their workflows and projects without writing code. The system is responsive to changing needs, freeing teams from tedious manual labor, and uniting them in a cooperative workspace.
With tools for project collaboration and information management, Confluence enables you to establish one authoritative repository for everything related to your product. You can use Confluence to create project plans and deadlines, document product requirements, and set up a customized feed on your homepage.
Notion is a versatile platform that helps businesses streamline their activities, from goal setting and status tracking to lead management. By keeping everything in one place, Notion makes it easy for teams to stay organized and communicate effectively.
3 Top Product Management Tools Experts Use
Product managers always look for ways to streamline their workflow and get the most out of their time. Enter Chisel: a platform that helps you prioritize features, gather feedback, and generate roadmaps, all in one place. Plus, with integrated analytics, you can easily create user personas and customer journey maps.
In today's fast-paced business world, having a tool like Chisel in your toolkit is crucial. It can help you save time and get the information you need to make smart decisions about your product.
Pendo is a platform that helps product teams create fantastic user experiences. With Pendo, teams can get insights into which features users are using, which ones they're overlooking, and which ones are causing pain and confusion.
With Pendo, teams can create in-app messages, guides, and walkthroughs without coding. It is possible because Pendo provides the insights necessary to help people get the most out of your product.
Miro is a fast, free, and easy-to-use software perfect for collaborating with others in real time. With Miro, you can easily create digital sticky notes, brainstorm with team members, and plan and organize agile workflows. Miro is an essential tool for any decentralized team that wants to work together efficiently.
In the End:
As you can see, no single tool is all-inclusive. You'll be able to reach new heights of product adoption and growth, though, with the correct set of tools to assist team collaboration, data collection, and development.
It's also critical to remember that no amount of project management or prototyping tools will be able to speed up your product management procedure.
That is, if you don't have a solid strategy for converting product analytics into better user experiences.
There are a lot of excellent product management tools on the market, but it can be challenging to know which one is right for you.
Therefore, we talked about the best product management tools for 2023. As well as, what product management is, and what features to consider while buying the product management tools to make your decision much more manageable.
With this information, you should be able to find the perfect tool for your needs.
The best way to assemble your product management arsenal is by laying a solid foundation with a product management tool like Chisel.
Are you set to implement our product management software to its fullest? Contact us right away.