A Guide to Wireframing: What it is and How to Create it?
July 9, 2021
Max 5min read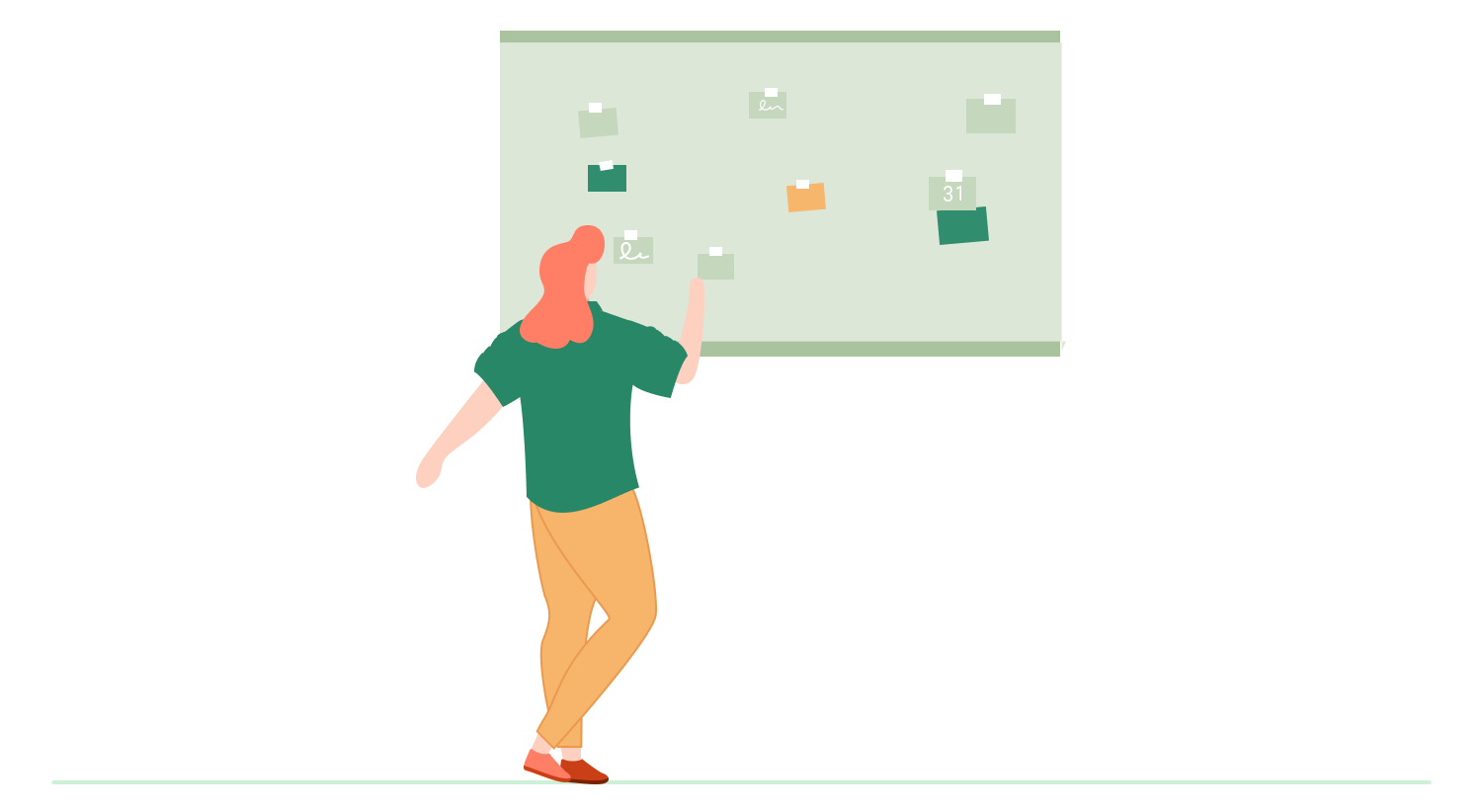 What Is Wireframe?
Wireframe Definition
Wireframe is a two-dimensional representation of a web page or a product layout. In simpler terms, a wireframe is a blueprint that helios developers, designers, and programmers think and communicate about the website's structure or the software they plan to build.
A wireframe represents what a product layout will be like visually. It incorporates several interface elements, which appear on the web pages or the application.
Wireframing is a very simple and cost-friendly method that will demonstrate the layout of a product and its functions in the early stages of its development.
Pro tip: Team leaders can enhance the experience of crafting amazing products using product management software like Chisel. 
Wireframes can be a rough sketch or illustration that displays the critical functions of the product to save time and money.
Sharing wireframes enables stakeholders, UX designers, and other team members to express their concerns about the product sooner rather than delay it.
There are multiple purposes of a wireframe. Wireframes are quick and cheap to craft, define website features, connect the site information to its design and show a way between pages.
How To Create a Wireframe?
Follow below six steps and crate your wireframe today!
Understand your wireframe tools
The traditional method of crafting wireframes is to use a pen and paper. However, it will be challenging to make several changes to it, as we know.
So in step 1, you must search for various readily available wireframe-making tools. Get to know these wireframe tools thoroughly to better your experience with them in the future.
Craft a user persona
While building the wireframe, it is essential to understand the audience visiting your site.
While developing a wireframe that focuses on UX, it is essential to know the customers who must come to your web and their behavior once they log into your web page.
Now try to understand the behavior of your user. A SaaS customer may spend some time on your website understanding the products.
You must translate these tendencies into specific workflows. For instance, for an e-commerce website, customers must be able to purchase and check out effectively.
Put yourself in your users' shoes
Now we have come to the foremost step of the wireframe.
Here you must determine the nature of the website users' experience. For example, you must understand the flow of traffic.
Understanding the traffic flow includes knowing where your customers come to your page until the conversion.
Try to put on your customers' shoes to know their behavior. What is it as a user would you want to see and land?
At the same time, keep an eye out for the user. After all, you are building the wireframe for your customers.
Answer their questions and take them to the end of the website, where they can take action.
Design teams must get together to discuss the ideas for essential messages such as the welcome message and so on.
Put pen to paper and create a wireframe
It's sketching time! Whatever ideas and workflows you have discussed till now, you will have the chance to put pen to paper now.
Mark out spaces for headers, videos, and texts. Also, provide specific important details such as what the video is about and so on.
At this stage, the website will still be basic yet include important information to capture the website construction. Think of the user and where they could click and how they would go about searching on the page.
A few things to focus on are:
Header
Footer
Navigation
Menus
Other elements
The action point
Feedback time
Test your wireframes in different environments. Conduct a meeting with your team members and understand the feel of your wireframe. Sometimes, development teams test their wireframes with their target audience to get valuable feedback.
Such focus groups will not know the website and the clients' objectives. Therefore your team will receive honest feedback on how the wireframe feels to them.
You can clear up the functionality and then proceed with the design process at this stage.
Create a prototype
Finally, it's time to create a prototype of your wireframe. At this stage, your prototype must resemble the final product. You must include the design elements too.
To track the entire product lifecycle, you can use product roadmap software.
You can take feedback on the look, design, and feel of the website and incorporate it accordingly.
Here you can include your teams: clients, potential customers, and focus group members.
What Are the Tools You Can Use To Make a Wireframe?
You can use a flowchart app and get started with your website design. However, some functionalities of a wireframe tool will greatly benefit a website designer.
A wireframe tool must include:
An inbuilt UI kit
Digitally collaborative workspace
Export options available
Freedom to scale
Some of the best wireframe tools that you may use in 2022 are:
Prototype vs Mockup vs Wireframe
Product teams constantly use the three terms of prototype, mockup, and wireframes.
A wireframe is a blueprint and quick sketch that conveys the concepts of a new product.
A mockup is a visual design that shows how the functionality or the blueprint will look soon.
The prototype is the interactive stimulation that depicts how the customers interact with the new features or the product.
A wireframe aims to gather feedback and consensus on how the new feature or functionality will work.
The mockup aims to gather and showcase more detailed information about the visual elements to make necessary changes.
The purpose of the prototype is to gather feedback by testing it with real users.
Now coming to the design fidelity of each of these terms.
The wireframe has low fidelity, the mockup will have middle-range fidelity, and the prototype will have a high level of fidelity.
The creator of the wireframes is the product manager or the UX designer. The UX designer crafts the mockup and the prototype.
Q: Is wireframe UI or UX?
A: A wireframe can be helpful for UI and UX design. Wireframes are the early stage of UI/UZ design.
The efficiency and usability will depend on how well you frame the wireframes.
Q: Who designs wireframes?
A: Designers create wireframes- the low-fidelity representation of web pages early in design.
Q: How long should a wireframe take?
A: The timestamp required to design a wireframe depends on the project's complexity. However, usually, it will take about a maximum of 4-7 days. To begin with, it might take about 2-3 days for rough wireframes.
You may also be interested in: