7 Best Program Management Tools For Small Enterprises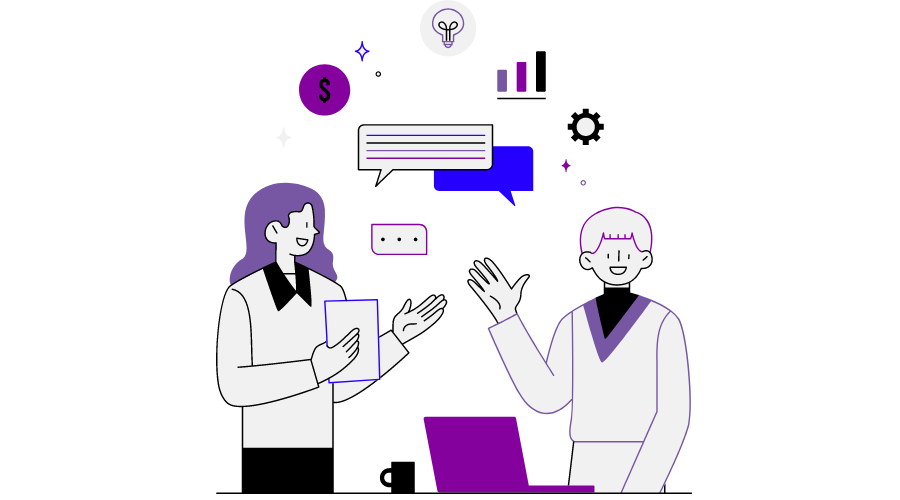 Program management tools are valuable for any business but can be especially beneficial for small enterprises. These tools can help small businesses to streamline their workflows, collaborate more effectively, and track their progress toward their goals.
In this article, we'll look at seven of the best program management tools for small enterprises. We'll discuss the key features of each tool and explain how it can help small businesses to succeed.
So, if you're a small business owner looking to improve your project management, read on!
How to Choose the Right Program Management Tool
Program Management is a strategic process that involves planning, executing, and overseeing a group of related projects to achieve a standard set of organizational objectives. It requires effective coordination, resource allocation, and monitoring to ensure successful project delivery within a broader program.
Now, let's delve into how to choose the right program management tool to streamline your efforts:
Define Your Needs: Start by identifying your specific program management requirements. Consider factors like the scale of your projects, the number of team members involved, and the complexity of your programs.
Compatibility: Ensure that the tool aligns with your existing software and systems. Integration capabilities are crucial for seamless data exchange between tools.
Scalability: Choose a tool that can grow with your organization. As your programs expand, the tool should accommodate the increased workload without hindering performance.
User-Friendly Interface: A user-friendly tool simplifies adoption and reduces the learning curve for your team. Look for an intuitive interface and robust training resources.
Collaboration Features: Effective program management relies on collaboration. Opt for a tool that facilitates team members' communication, file sharing, and real-time updates.
Customization: Every organization has unique needs. Look for a tool that allows customization, enabling you to tailor it to your program requirements.
Reporting and Analytics: Robust reporting capabilities provide insights into program performance. Choose a tool that offers customizable reports and dashboards for informed decision-making.
Budget Considerations: Evaluate the cost of the tool, factoring in licensing fees, training, and ongoing support. Ensure that it aligns with your budget constraints.
Security: Protecting sensitive program data is paramount. Verify that the tool adheres to industry security standards and offers features like data encryption and user access controls.
Vendor Reputation: Research the vendor's track record and customer reviews. A reputable vendor is more likely to provide reliable support and updates.
Trial Period: Before committing, take advantage of trial periods or demos to assess how well the tool meets your needs.
Support and Training: Ensure the tool has adequate customer support and training resources. Responsive support can be a lifesaver when issues arise.
By considering these factors, you can choose a program management tool that aligns with your organization's goals, enhances collaboration, and simplifies the complex task of managing multiple related projects within a program.
The 7 Best Program Management Tools For Small Enterprises
Chisel offers various features and capabilities that set it apart as the best tool for the job. Let's delve into what makes it a standout choice for program management:
1. Comprehensive Roadmaps: Chisel's roadmap feature empowers program managers to curate product backlogs and align their teams effortlessly. With multiple roadmap views, including Treeview for organizing and prioritizing, program managers gain invaluable tools to steer their programs strategically.
2. Team Radar for Inclusivity: Chisel champions inclusivity by ensuring every team member's voice is heard and considered. The Team Radar feature allows for team-wide participation, prioritization feedback, and numerical rating with comments, fostering a collaborative culture.
3. Robust Product Feedback Loop: Its Product Feedback capabilities are game-changers. It enables program managers to gather insights from target audiences, making data-driven decisions that resonate with customer needs. The centralized Idea Box is a repository for feedback and feature requests, streamlining the decision-making process.
4. Seamless Integrations: Chisel's integration prowess extends to delivery planning tools like Azure DevOps and Jira. Program managers can prioritize and synchronize features effortlessly, ensuring alignment across development and product teams. Integrating Zendesk, Intercom, Salesforce, and email simplifies feedback capture and analysis.
5. Streamlined Team and Customer Feedback: It provides efficient channels for gathering feedback. Team Feedback via Slack and Microsoft Teams fosters real-time collaboration and ensures alignment. Customer Feedback, with its Feedback Portal and Surveys, enables program managers to engage customers in roadmap decisions, making them active participants in the program's success.
The tool's ability to curate roadmaps, promote team inclusivity, gather robust feedback, integrate seamlessly with delivery tools, and streamline team and customer feedback makes it the ultimate program management tool.
Its feature-rich arsenal empowers program managers to confidently navigate complex programs, delivering results that align with customer needs and drive success. In the world of program management, Chisel truly stands out as the best-in-class solution.
Chisel Pricing Overview:
Essential (Free or $49/Month): Advanced prioritization, team collaboration tools, surveys, and idea management.
Professional ($49 – $79/Month): Enhanced surveys, integrations, custom branding, premium support, and onboarding.
Enterprise: Tailored solutions for enterprise product management organizations.
Another tool to look out for is Asana if you are a start-up or even if you are a trailblazer.
Here are five key reasons why Asana is considered a top-notch program management tool:
Task Management Excellence: Asana excels in managing tasks within complex programs, offering features for task breakdown, assignment, deadlines, and progress tracking.
Clear Visualization: It provides visual project views like timelines, boards, and lists, offering a clear overview of program components and their status.
Collaboration Hub: Robust communication tools, including comments, file sharing, and real-time updates, facilitate seamless team collaboration.
Customization: Asana's flexibility allows for custom workflows, fields, templates, and automation, adapting to unique program management needs.
Integration Ecosystem: Extensive third-party integrations enable seamless connections with various tools, enhancing overall productivity and versatility.
Asana Pricing Highlights:
Basic (Free): Unlimited tasks, projects, messages, and up to 15 teammates. Multiple project views and mobile apps are included.
Premium: Advanced project planning features, including Timeline, Workflow Builder, and unlimited dashboards, priced at $10.99/user/month (annually).
Business: Tailored for multi-initiative management with portfolio views, advanced reporting, and admin control, priced at $24.99/user/month (annually).
Monday.com stands out as a program management tool due to:
Visual Workflows: Its intuitive graphical interface simplifies complex program workflows.
Customizable Dashboards: Tailored views keep teams informed and organized.
Workflow Automation: Automate tasks, notifications, and updates for efficiency.
Collaboration Hub: Real-time collaboration and secure guest access for external stakeholders.
Integration Capability: Seamless integration with third-party apps enhances productivity and connectivity.
Pricing highlights for Monday.com:
Free: Suitable for individuals with up to 2 seats, offering basic features like boards, unlimited docs, and templates.
Basic: Priced at $8/seat/month (billed annually), designed for team collaboration, including unlimited viewers, items, 5GB file storage, and more.
Standard: Priced at $10/seat/month (billed annually), ideal for cross-team collaboration, with advanced features like Timeline, Calendar View, guest access, and automation.
Wrike stands out as an excellent program management tool for several unique and beneficial reasons:
Dynamic Gantt Charts: Wrike's interactive Gantt charts visually represent program timelines and dependencies. This feature helps program managers easily track progress, identify bottlenecks, and adjust schedules as needed.
Custom Workflows: Wrike allows users to create custom workflows tailored to specific program requirements. This flexibility streamlines processes, ensures tasks follow the desired sequence, and adapts to unique project needs.
Resource Management: Wrike offers robust resource management capabilities, enabling program managers to allocate and optimize resources effectively. This includes workload balancing, task assignment, and resource allocation insights.
Automation Engine: Wrike's automation engine reduces manual tasks and enhances efficiency. It can automate repetitive processes, send notifications, and trigger actions based on specific events, ensuring smoother program management.
Collaboration with External Stakeholders: Wrike's Guest Portal feature allows program managers to collaborate with external stakeholders, such as clients or contractors, while maintaining data security. This facilitates efficient communication and information sharing with external partners.
The pricing highlights for Wrike:
Free: Suitable for teams starting with intelligent task management, offered at $0/user/month.
Team: Designed for growing teams with compelling team management needs, priced at $9.80/user/month.
Business: Ideal for all teams across an organization, providing a customizable platform for any use case at a rate of $24.80/user/month.
Smartsheet is recognized as a versatile program management tool with several noteworthy attributes that make it a valuable choice:
Grid-Based Flexibility: Smartsheet's grid interface offers unparalleled flexibility for program management. Users can create custom grids to suit their specific needs, making it ideal for tracking tasks, timelines, and resources within a program.
Automation: Smartsheet's automation capabilities simplify repetitive tasks and streamline workflows. You can set up rules and triggers to automate actions, such as notifications, approvals, or data updates, enhancing program efficiency.
Resource Management: Smartsheet provides robust resource management tools, allowing program managers to allocate resources, assign tasks, and balance workloads effectively. This promotes optimal resource utilization.
Real-Time Collaboration: Smartsheet enables real-time collaboration on program-related tasks with its collaborative features. Team members can collaborate, share files, and provide updates within the platform, fostering seamless communication.
Dashboard and Reporting: Smartsheet offers interactive dashboards and reporting tools. Program managers can create visual dashboards to monitor program progress, and customizable reports provide insights into performance and help make data-driven decisions.
Here are the pricing highlights for Smartsheet in three bullet points:
Free: Suitable for individuals and small teams, offering basic features with up to 2 editors and 500 MB attachment storage.
Pro: Priced at $7/user/month (billed yearly), ideal for teams with up to 10 editors, providing unlimited sheets and 20 GB attachment storage.
Business (Recommended): Priced at $25/user/month (billed yearly), tailored for companies with unlimited free editors, advanced features, and 1 TB attachment storage.
Workfront is a robust program management tool known for its efficiency and versatility. Here are five major points that make it a standout choice for program management:
Comprehensive Work Management: Workfront offers end-to-end work management capabilities, covering project planning, resource allocation, task tracking, and reporting. Its all-in-one approach simplifies program management by centralizing critical functions in one platform.
Advanced Reporting and Analytics: Workfront's reporting and analytics features provide deep insights into program performance. Customizable dashboards and reports allow program managers to track key metrics and make data-driven decisions.
Enterprise-Grade Security: Workfront prioritizes data security with robust encryption, access controls, and compliance measures. This ensures the protection of sensitive program data following industry standards.
Integration Capabilities: Workfront seamlessly integrates with various third-party applications, enhancing its functionality and connectivity within your organization's software ecosystem. This makes it easier to incorporate program management into your broader business processes.
Customization: Workfront's flexibility allows users to customize workflows, templates, and automation rules to align with specific program requirements. This adaptability ensures that the tool can cater to unique program needs.
Pricing highlights for Workfront:
Select (Essential):

Essential work management capabilities.
Prime:

Advanced strategic planning and security added to the Select package.
Ultimate:

Automation, goal alignment, scenario planning, and Prime package features.
Zoho Projects is a versatile program management tool known for its user-friendly interface and feature-rich offerings. Here are five unique points that make it valuable for program management:
Task Dependency and Gantt Charts: Zoho Projects supports task dependency and offers interactive Gantt charts. This feature helps program managers visualize project timelines and manage dependencies efficiently.
Issue and Bug Tracking: Zoho Projects includes robust issue and bug tracking capabilities, making it ideal for programs where quality assurance and issue resolution are critical components.
Resource Utilization: The resource utilization view in Zoho Projects helps program managers allocate resources effectively. It provides insights into resource availability and workload, ensuring balanced resource management.
Custom Forms: Zoho Projects allows users to create custom forms and workflows. Program managers can design forms to capture specific data related to the program, streamlining data collection and reporting.
Integration with Zoho Apps: If your organization already uses other Zoho applications, Zoho Projects seamlessly integrates, enabling a cohesive software ecosystem. This integration can simplify data sharing and communication within your program.
Here is a breakdown of their pricing.
Free: The Free plan includes essential project management features for up to 5 users.
Standard: The Standard plan costs $5 per user per month and includes features such as Gantt charts, Kanban boards, and time tracking.
Professional: The Professional plan costs $15 per user per month and includes features such as resource management, issue tracking, and custom reports.
Enterprise: The Enterprise plan is priced custom and includes features like dedicated support, advanced security, and integrations with other Zoho products.
Get More Done With the Right Program Management Tool
The right program management tool can help you get more done by streamlining your workflows, collaborating more effectively, and tracking your progress toward your goals.
Here are a few ways that a program management tool can help you get more done:
Plan and track your projects: A program management tool can help you plan and track your projects from start to finish. This includes creating timelines, assigning tasks, and monitoring progress.
Collaborate with your team: A program management tool can make collaborating with your team on projects easy. You can share files, assign tasks, and communicate with each other in real-time.
Identify and resolve bottlenecks: A program management tool can help you identify and resolve bottlenecks in your workflow. This can help you keep your projects on track and avoid delays.
Measure your results: A program management tool can help you measure the results of your projects. This includes tracking key metrics such as time spent, cost, and quality.
To get more done, consider investing in a program management tool. Various tools are available, so you can choose one that meets your team's and projects' specific needs.
Lets look at a few examples of how program management tools can be used to get more done:
A marketing team can use a program management tool to plan and execute their marketing campaigns, track their progress, and measure their results.
A product team can use a program management tool to manage their product roadmap, track their progress, and collect and prioritize user feedback.
A software development team can use a program management tool to plan and track their sprints, prioritize their work, and collect and prioritize customer feedback.
A sales team can use a program management tool to track their pipeline, manage leads, and close deals.
Conclusion
When it comes to small enterprises, choosing the perfect program management tool is crucial. These seven options, each with unique strengths, provide diverse choices to empower small businesses in efficiently orchestrating their projects and programs.