9 Best Free Gantt Chart Software to Track & Manage Tasks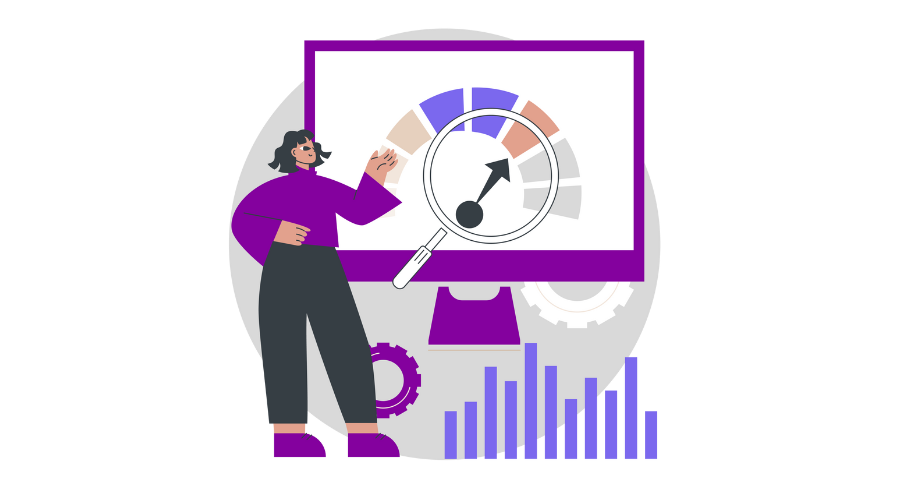 Your business is like a play. You have to manage different moving parts, keep track of deadlines, and make sure everything comes together seamlessly. There is a tool that can assist you with all of that: a Gantt chart.
Gantt charts are excellent for visualizing your project, seeing what you need to do and when, and ensuring everything stays on track.
Furthermore, there are many excellent free solutions for Gantt chart software, which is the best part.
This blog post will share the best free Gantt chart software options. So we've got you covered whether you're looking for a simple tool or something with more bells and whistles.
List of 9 Best free Gantt Chart Software:
How Can You Find Out the Best Free Gantt Chart Software?
As anyone who's ever managed a project knows, a Gantt chart is essential for keeping track of progress and identifying potential bottlenecks.
There are many free Gantt chart software options, but how do you know which one is right for you?
To help you make a decision, here is a breakdown of some of the most well-liked free Gantt chart software.
The first criterion to consider is the ease of use. Some software is designed for project management professionals and can be pretty complicated. If you're not a project management expert, you'll want to choose easy-to-understand and use software.
Another criterion to consider features. Some software is fundamental and only allows you to create a Gantt chart.
In contrast, other software has more advanced features, such as sharing your chart or integrating it with other project management tools. Think about the features you require and their relevance to you.
Next, take a look at the user interface. Some Gantt chart software can be pretty complex, so choosing one that is easy to use and understand is essential. The best Gantt chart software has a clean and intuitive interface that makes managing projects a breeze.
Finally, consider the cost. While some free options are available, some software can be quite expensive. Be sure to consider the cost of the software before making a decision.
When choosing free Gantt chart software, consider ease of use, features, and cost. By doing so, you'll be able to select the right software for you and your project.
Key Features a Free Gantt Chart Software Should Have
There are plenty of free Gantt chart software options available these days. But what features should you look for in a free Gantt chart software? Here are key features to look for:
Designated milestones: A good Gantt chart software will have defined milestones that are easily movable and adjustable. You can easily track and adjust your project plan as needed.
Task dependencies: Look for software that allows you to easily designate task dependencies using vertical line markers or another method. This way, you can efficiently coordinate your project plan and link tasks.
Task progress indicators: Progress indicators or task health status are also important. Doing so helps you easily keep tabs on how each activity is coming along and ensure everything is on schedule.
Drag-and-drop project items: A good Gantt chart software will also offer drag-and-drop project items. This way, you can quickly build your chart and adjust it as needed.
Collaboration: Collaboration is another essential feature to look for. Ideally, you want software that allows at least two users to collaborate. This way, you can easily share your project plan and make sure everyone is on the same page.
Gantt chart templates: Finally, it's also helpful to look for software that comes with Gantt chart templates. This way, you can save time by starting with a pre-built template instead of starting from scratch.
9 Best Free Gantt Chart Software
Suppose you're looking for an agile platform that balances product roadmapping, team alignment, and customer connection. In that case, Chisel is the tool for you.
There are various advantages of using Chisel, including its affordability and ease of use product teams that must coordinate and set priorities.
We think it's so crucial for the space to have an affordable agile tool that we've made a free forever version. Give it a try immediately to see how it can help your team.
Don't bother with Excel or Google Docs if you're looking for a way to create a Gantt chart. There's a much better solution out there.
Chisel is an excellent tool for creating and managing Gantt charts. It's easy to use and saves you a lot of time and effort. Plus, it's free!
Key Features:
Timeline View: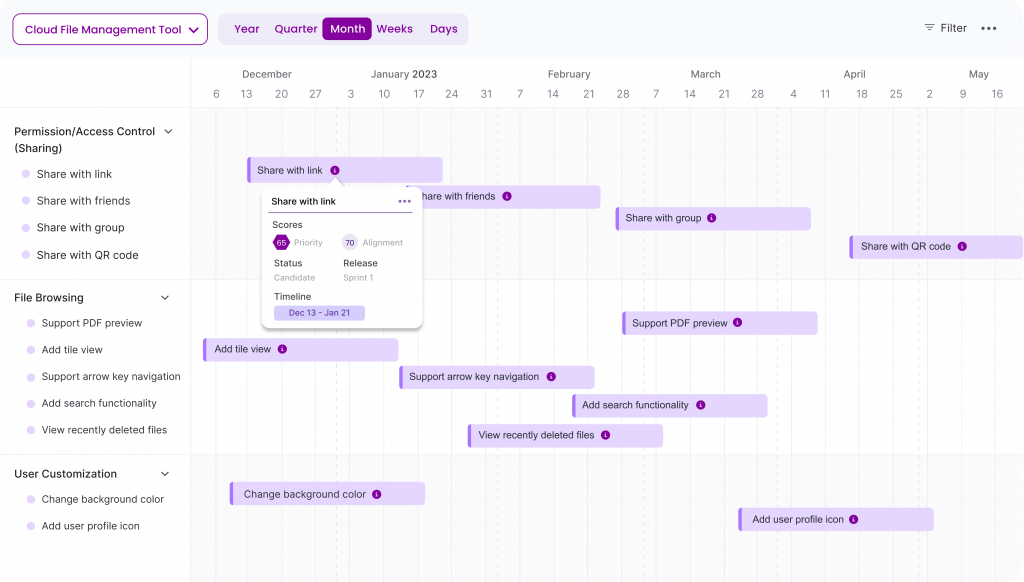 The timeline view is a perfect tool for this, as it allows you to see all the tasks in one place and get a sense of how much time each task will take.
The timeline view will then display the Gantt chart, clearly understanding what tasks you need to complete. It is a great way to ensure that your project stays on track. It also makes sure that all the tasks get completed on time.
Adding a timeline to a feature can be a great way to visualize its progress. In the Timeline view, you can add a timeline to the feature. Give the feature's name, description, and timeline.
Creating a feature timeline is a great way to handle the schedule and priority of your tasks. But to make it effective, you must add critical milestones. It will help you estimate the time it will take to complete your tasks and allow you to take actionable steps to reach your goal.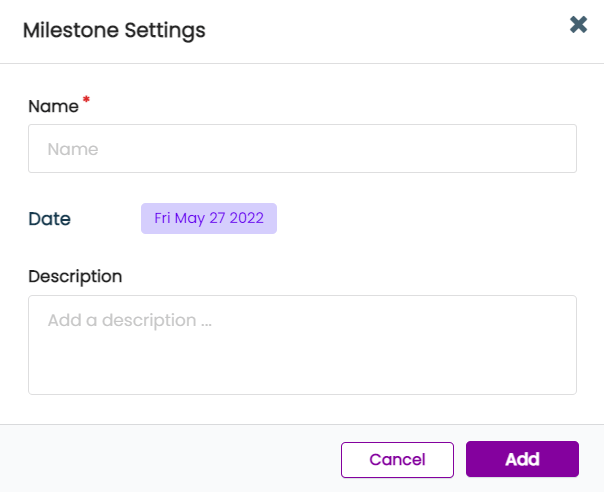 Take control of your project timelines with our free gantt chart software.
Make project success a reality with our free gantt chart software.
With ClickUp's Gantt chart, you can easily see all the tasks in your project, as well as their estimated completion times. It makes it easy to plan and schedule your work and ensures that everything is on track.
Key Features:
Assigning tasks is easy with ClickUp to groups or teams and see how they connect in the Timeline view.
You can also tag tasks with customer names to observe how tasks connect in the Timeline view.
Assign tasks to groups and teams to get a quick overview of who is doing what.
Even without exiting your Gantt view, you can make bulk edits to tasks.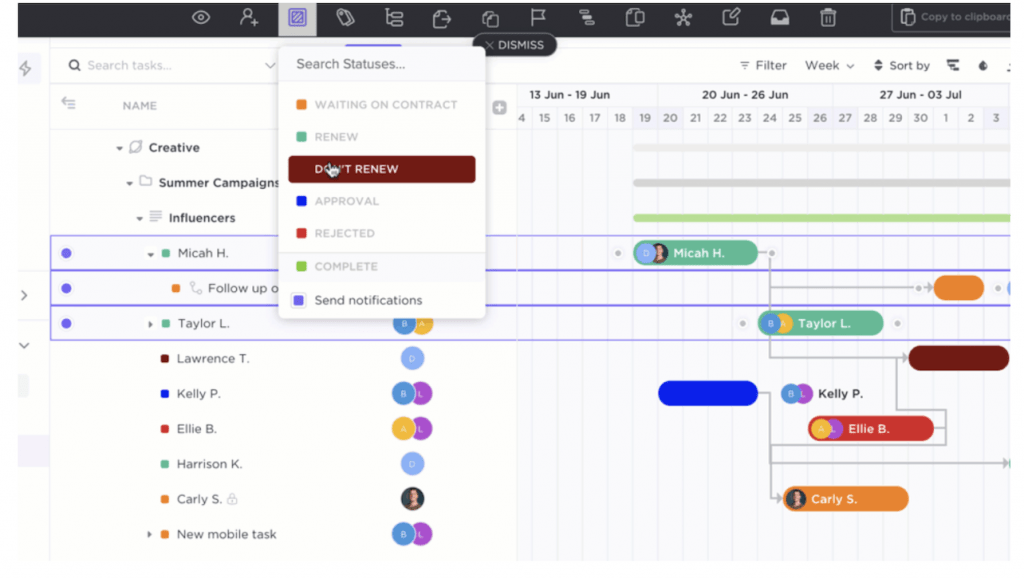 ClickUp is a great way to keep track of tasks and their dependencies to visualize your project's progression.

With precise % progress estimates for each activity, you can control the timeline of your project.
You can use the milestones with ClickUp to signify the completion of a broader collection of tasks.
GanttProject is a tremendous open-source Gantt chart software that you can host locally. It has a few simple tools for sketching out dependencies and timelines, which makes it perfect for small projects.
Key Features:
GanttProject is a free source management app that can get modified to work for you.
This free Gantt chart software lets you connect tasks with lines to display dependencies between tasks.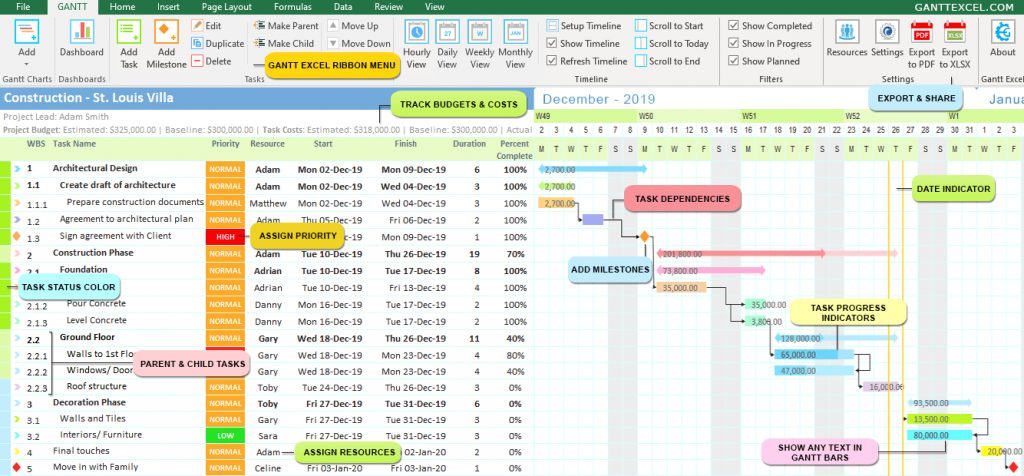 Gantt excel template
GanttProject can be exported and imported into CSV files to examine Microsoft Project and Excel data.
You can also export the charts to PDF or PNG to produce printable reports.
You can use GanttProject to create Gantt charts, assign resources, and determine project expenses.
The software supports more than 25 languages.
GanttProject also enables you to create PERT charts to help with project management.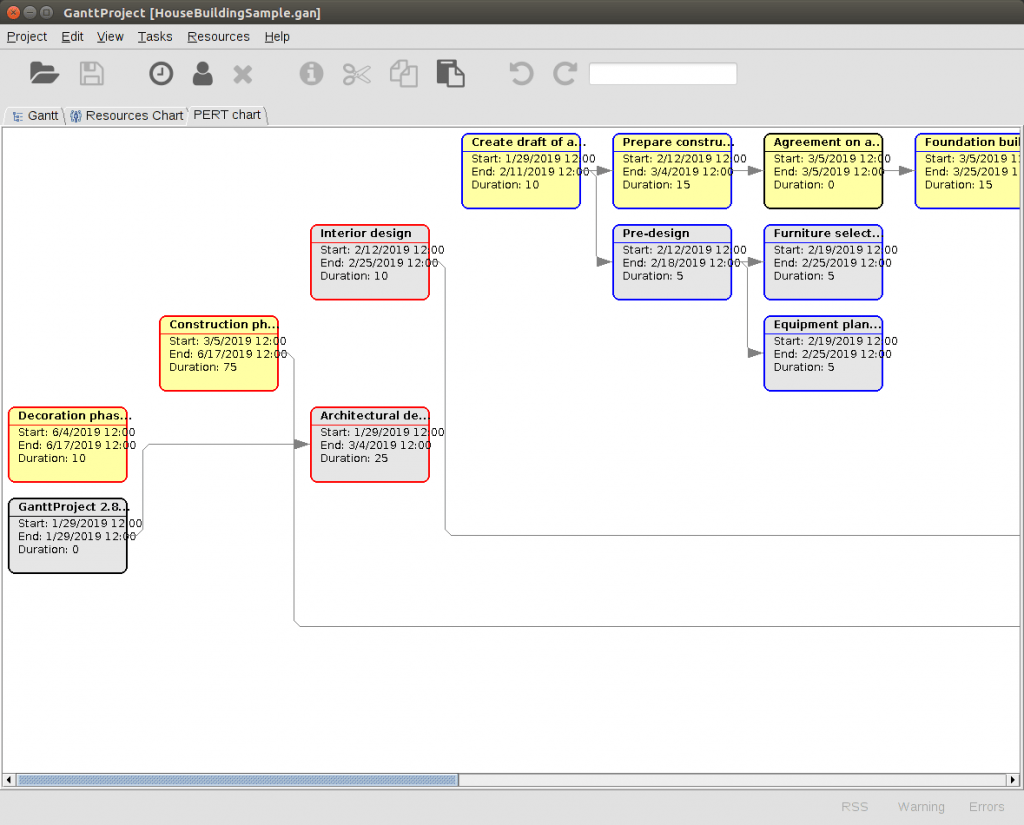 GanttProject also has a resources table to help you see who is working and who is not.
The WebDAV functionality makes it easy to share projects with coworkers.
If you're looking for a free, user-supported planning and Gantt charting tool, dotProject is an excellent option. The tool is run, created, and maintained by a volunteer community of users, so you can be confident that it's always up-to-date and supported.
Key Features:
The LAMP architecture—Linux, Apache, PHP, and MySQL—hosts it.
Project managers can use this open-source free software to plan and monitor their projects online.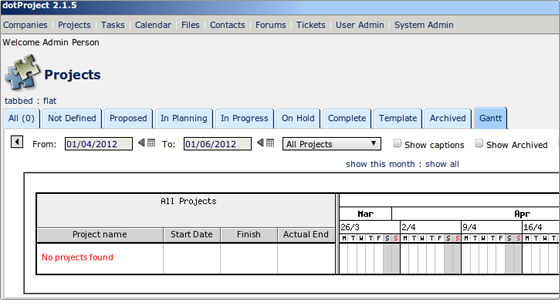 dotProject is praised for its adaptability across all platforms because it runs on all operating systems.
It contains a logical browser-based user interface.
It provides numerous advanced project management tools and features for multiple users.
This free open source Gantt chart software seeks to help small enterprises, individuals, and non-profit organizations, supported by volunteers.
dotProject is managed, upheld, developed, and supported by a volunteer organization and its users.
OpenProject is a great project collaboration tool for organizations. It helps managers track the complete project lifecycle, from planning and scheduling to budgeting and cost reporting.
Managers can highlight crucial task characteristics and show project data using a bar, pie, graph, and line chart based on the status, priority, or due date. This representation makes it easy to identify and resolve critical issues quickly.
Key Features:
OpenProject is available on Linux and Mac operating systems only.
The Enterprise plan is incompatible with other operating systems.
The free community edition of OpenProject has full access to Gantt charts and timetable management.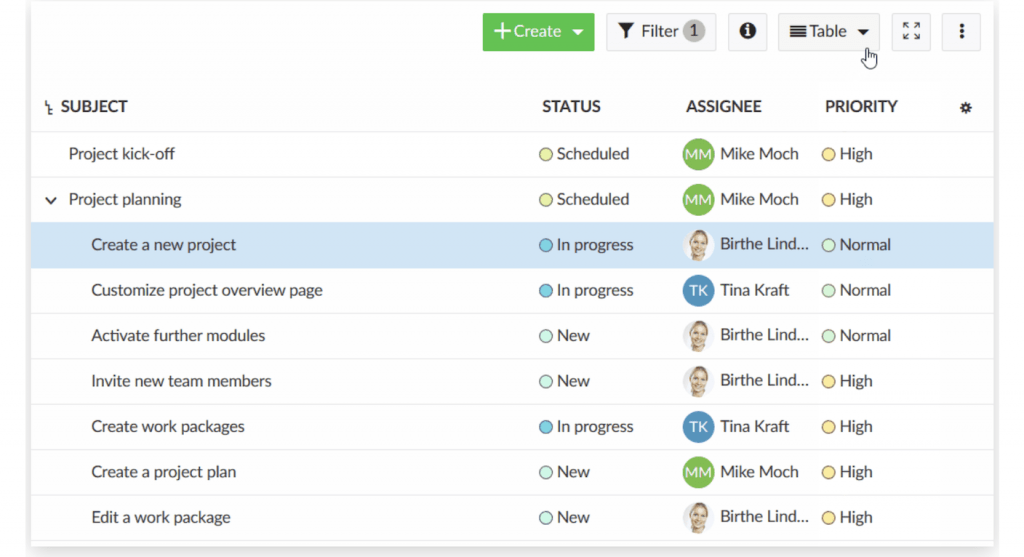 Organizations can define project milestones, tasks, and phases on a schedule using OpenProject.
You can set start or due dates and alter various task items using the drag-and-drop interface.
OpenProject enables managers to keep stakeholders informed about the status of a project, using Gantt charts for task scheduling, custom attributes, and product versions.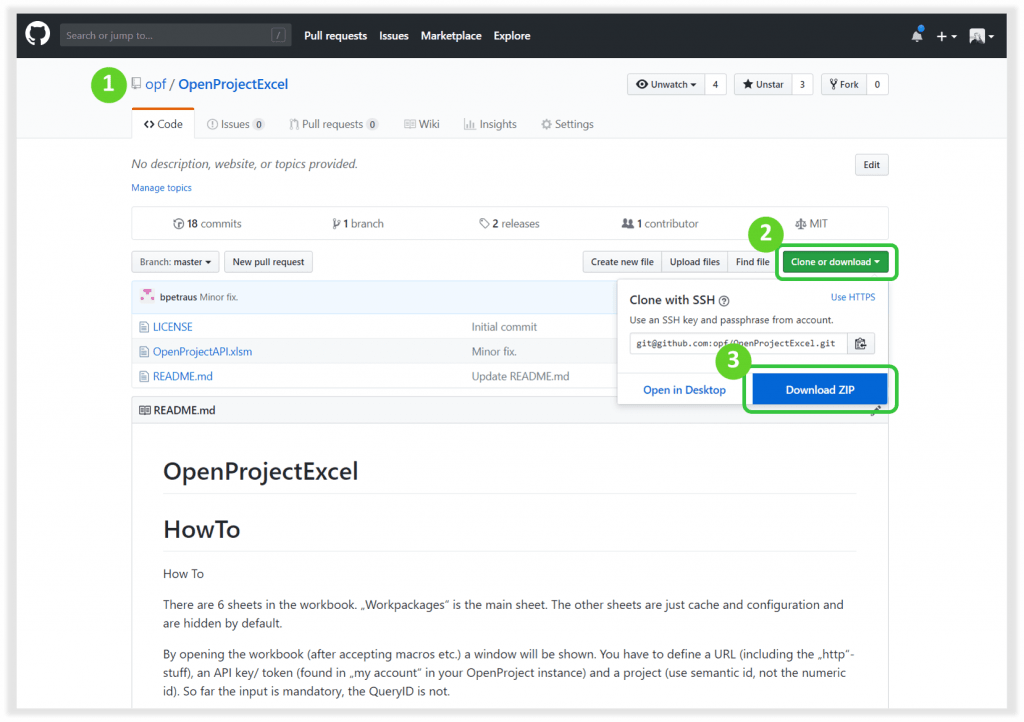 Administrators can create, modify, and assign employee tasks, attach files, photos, or comments to assignments, and export task lists in XLS, CSV, or PDF formats.
Supervisors can oversee project workflows on Kanban boards, build templates by copying existing tasks, and set employee access restrictions.
Agantty is another effective online Gantt chart application that might meet your needs. This tool aims to produce Gantt charts that are appealing and simple. It is free project management software built on a basic Gantt chart framework.
The provider is transparent about the roadmap for the product and lists the capabilities, time tracking, and native mobile device.
Key Features:
Agantty is a simple, browser-based Gantt tool that facilitates small teams' project planning and task management.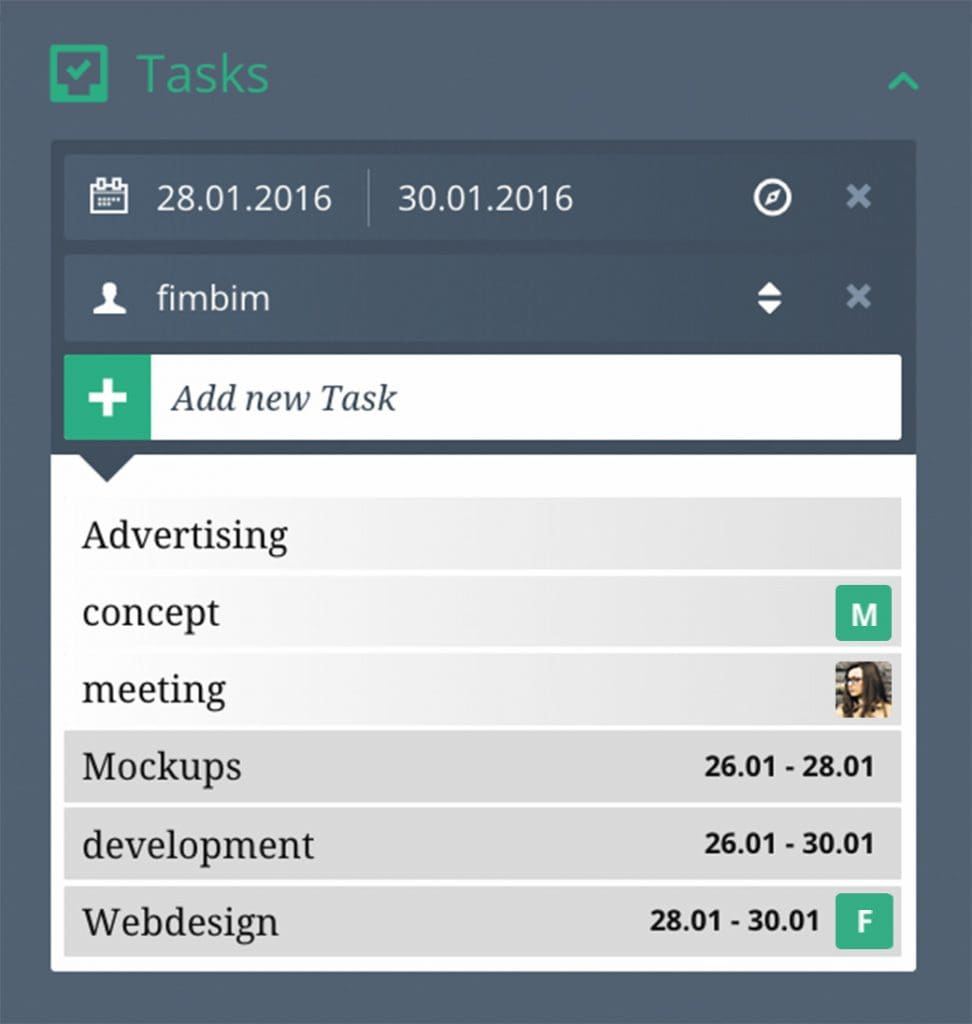 Managers can quickly log time, manage several projects on various accounts, and submit invoices that appear professional.
Agantty allows businesses to track billable team hours, generate invoices based on timely data, and obtain a comprehensive picture of project statuses.
The dashboard allows you to monitor your to-do lists as well. This aids in maintaining organization so that you can follow through on each activity and finish projects more quickly.
Agantty is a secure data solution that encrypts your data using 256-bit SSL.
Given roles and permissions enable, you to create as many teams as you like.
If you're looking for a top open source alternative to MS Project, look no further than ProjectLibre. This project management tool is free to download and works with various Project versions. It's also compatible with Linux, Mac OS, and Windows.
Key Features:
ProjectLibre is compatible with Microsoft Project 2003, 2007, and 2010.
ProjectLibre can import and export files.
This software has a comparable ribbon UI.

This open-source alternative to commercial software includes Gantt charts, network diagrams, work breakdown structures, resource breakdown structures, earned value costing, and resource histograms, among its capabilities.
The cloud version of ProjectLibre will include basic project portfolio management features to better collaborate with team members.
ProjectLibre is comparable to Microsoft Project features. It allows users to specify working and non-working days for various resources by setting dependencies, creating a project baseline, and using multiple calendars.
Besides English, ProjectLibre is available in 29 other languages. It is a beneficial tool for firms operating worldwide and those that are accessible.
OrangeScrum Community is a free desktop application that you can download and is also open source. It is adaptable to all popular operating systems, such as Windows, OS X, and Linux. And it was created using CakePHP, so you know it's reliable and user-friendly.
Key Features:
OrangeScrum lets you quickly divide your tasks into parent tasks, subtasks, and subtasks. Link related project tasks together to see how they affect one another and the reason for their creation.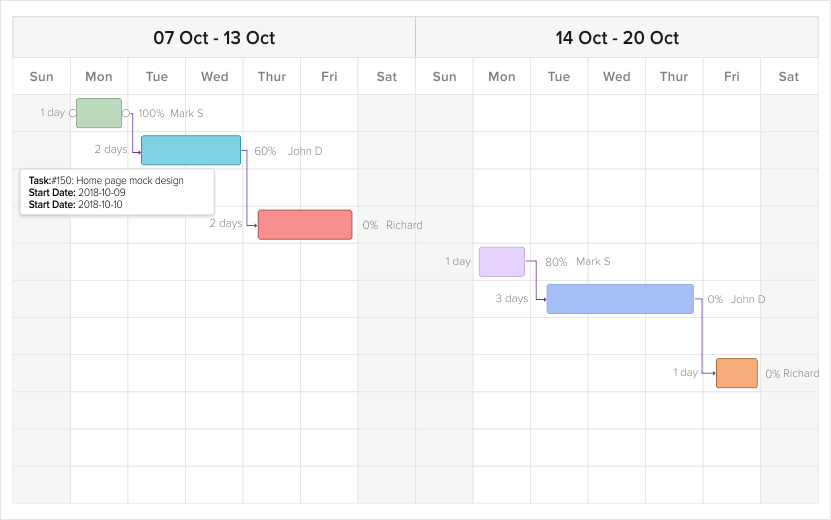 A brief assessment of the workload and performance of the project team members.
Find out who is accessible and when quickly.
Transparent work planning and assignment will prevent the overuse of resources.
Understand the tools at your disposal for task coordination.
OrangeScrum allows you to create project plans with all the necessary tasks, milestones, and subtasks.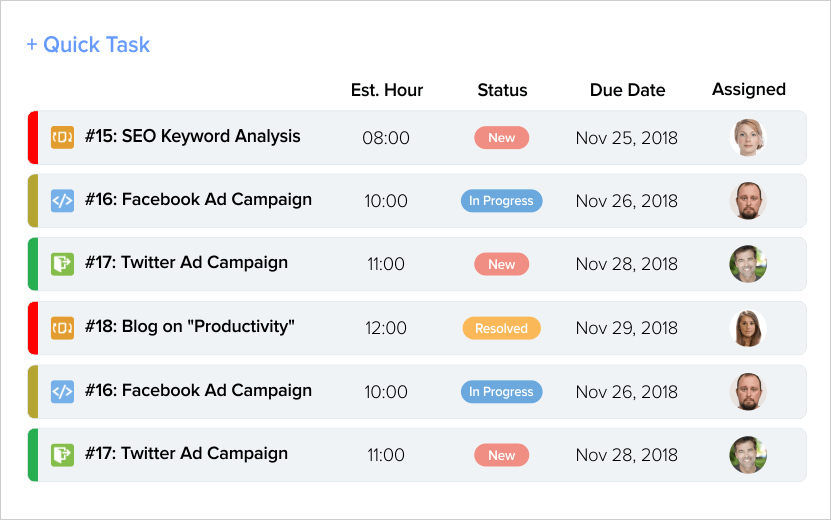 You can also establish the beginning and finish of tasks. When you activate the project template, it will automatically be updated with the proper start and finish dates.
It is possible to make tasks dependent on each other, making project planning, execution, and tracking simpler.
The critical path identifies the tasks that could delay reaching the project's goal, and OrangeScrum makes it easier to see and manage these tasks.
OrangeScrum lets you make as many folders and subfolders as possible and set access and permissions for individual files and folders.
You can choose from various file and folder activities, including view, edit, delete, and download.
Tom's Planner is an excellent option if you're looking for highly intuitive, free, and open-source Gantt chart software. It's available in various versions, including cloud-based, web-based, and more. This software makes it easy to see a project plan.

On the charts, users can easily add information. It's perfect for large enterprises where keeping track of every task can be challenging.
Key Features:
The drag-and-drop interface makes it easy to construct Gantt charts and work on them.
Color-coded time blocks, job dependencies, and other features make project planning more manageable.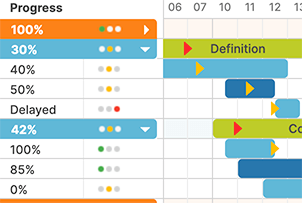 Managers can view annual calendars or schedules at a detailed level with Tom's Planner.
Tom's Planner is a team-oriented productivity tool that enables users to integrate charts onto external websites like WordPress, Confluence, and SharePoint.
Guest access and private project downloads are also available, making it a versatile tool for team collaboration.
You can customize the product's branding to reflect the user's organization's logo.
You can export the Gantt chart as an image.
Other Free Gantt Chart Software
A Gantt chart maker like StudioBinder provides planning software designed specifically for events and movie production. StudioBinder can be invaluable for coordinating a large production or simply keeping track of your to-do list.
If you're looking for a way to add a Gantt chart to your Microsoft PowerPoint presentation, you can do so with the help of Microsoft Project. This well-known project management tool provides online Gantt chart software and comprehensive instructions for adding your charts to PowerPoint.
Zoho Projects offers two different Gantt chart views – the Milestone Gantt view and the Chronology Gantt view. These views can help you better plan and execute your tasks. Additionally, it comes with critical job management and bug-tracking features, making it an essential tool for any project manager.
Backlog is a project management solution that lets users quickly view and manage workloads and monitor others' progress. Backlog's online Gantt chart feature makes it an essential tool for managing project timelines and ensuring that everyone is on track.
3 Editor's Choice Free Gantt Chart Software:
Chisel has to be the best pick for free Gantt chart software. Chisel is a product management software that allows you to manage and track your dependencies using Gantt charts.
What sets Chisel apart from other options is its ease of use. Chisel is user-friendly so that you can get up and running efficiently. Additionally, Chisel offers several features, making it an excellent choice for project management. Some stand-out features include creating custom workflows and seeing all your tasks in one place.
The open-source Gantt Project aims to develop a system that can generate graphs. As in, the graphs that show how tasks get distributed throughout a project's short-, medium-, and long-term timelines.
In other words, Gantt Project aims to give you a clear picture of how your project is progressing and what tasks still need to get completed.
Tom's Planner is a great choice for creating a Gantt chart. Tom's Planner is web-based, so you can access it from anywhere, and it's easy to use. Simply drag and drop to create or edit tasks, set start and end dates, and track progress.
You can also encourage others to work with you on your chart. Additionally, it offers the choice between saving data on your hard disc or the cloud.
Conclusion:
Gantt charts are a crucial tool for any project manager. They help you track progress, identify potential bottlenecks, and ensure that your project stays on schedule.
There are several different Gantt chart software options available. This blog post has looked at the best free Gantt chart software options.
No matter which Gantt chart software you choose, ensure it's a tool you're comfortable using. The right free Gantt chart software will make your job easier and help you keep your projects on track.