15 Best Free Online Gantt Chart Software (Hand-Picked)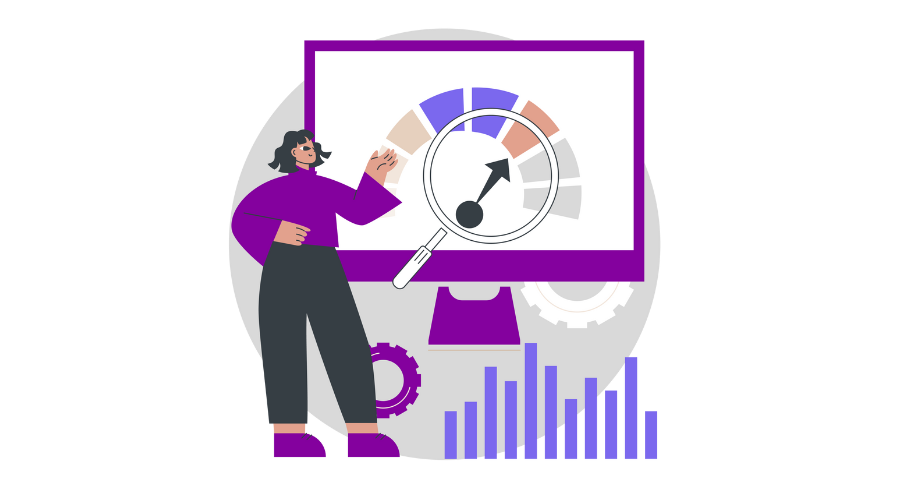 Your business is like a play. You have to manage different moving parts, keep track of deadlines, and make sure everything comes together seamlessly. There is a tool that can assist you with all of that: a Gantt chart.
Gantt charts are excellent for visualizing your project, seeing what you need to do and when, and ensuring everything stays on track.
Furthermore, there are many excellent free solutions for Gantt chart software, which is the best part.
This blog post will share the best free Gantt chart software options. So we've got you covered whether you're looking for a simple tool or something with more bells and whistles.
15 Best Free Gantt Chart Software
1. Chisel– Best for Product Managers
Suppose you're looking for an agile platform that balances product roadmapping, team alignment, and customer connection. In that case, Chisel is the tool for you.
There are various advantages of using Chisel, including its affordability and ease of use product teams that must coordinate and set priorities.
We think it's so crucial for the space to have an affordable agile tool that we've made a free forever version. Give it a try immediately to see how it can help your team.
Don't bother with Excel or Google Docs if you're looking for a way to create a Gantt chart. There's a much better solution out there.
Chisel is an excellent tool for creating and managing Gantt charts. It's easy to use and saves you a lot of time and effort. Plus, it's free!
Chisel Features
Timeline View: The Timeline view is a calendar that provides an overview of how time gets allocated by outlining which features you have been working on over particular periods.
How can Timeline View benefit you?
As a product manager, it can be difficult to holistically track the progress of multiple initiatives and ensure everything is moving forward as planned on schedule. It's easy for tasks to fall through the cracks without a central place to view timelines.
The Timeline View provides visibility into all your projects and tasks in one consolidated view. It displays schedules as an editable Gantt chart so you can see dependencies and ensure everything will get completed on time. Adding timelines to features allows you to easily visualize progress.
The Timeline View brings all timelines together, so you have full transparency into where your initiatives and components stand at any point. It helps product managers coordinate work across teams and identify risks early if something starts falling behind.
The consolidated timeline prevents tasks from slipping through the cracks and helps keep all your projects on the critical path.
Creating a feature timeline is a great way to handle the schedule and priority of your tasks. But to make it effective, you must add critical milestones. It will help you estimate the time it will take to complete your tasks and allow you to take actionable steps to reach your goal.
Milestones: The Milestone feature in Chisel allows you to explicitly map out interim goals directly within timelines.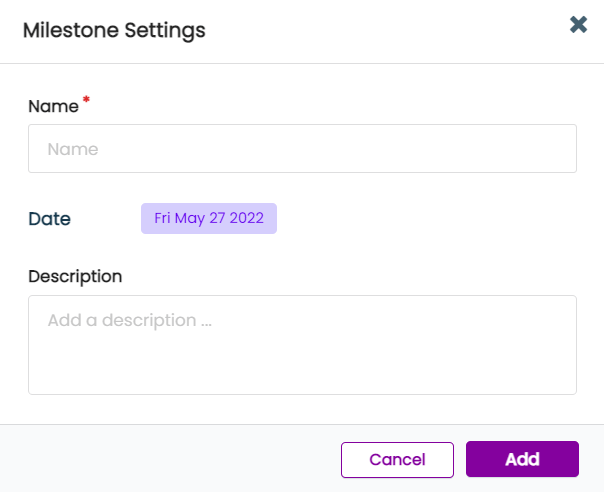 How can Milestones benefit you?
As a product manager, it can be difficult to track progress effectively and ensure you can accomplish critical deadlines across multiple stakeholder teams without definitive waypoints. Milestones help provide accountability, but traditionally, these are only discussed, not visualized.
By adding estimated completion dates to each milestone, teams have full visibility into milestones just like tasks.
It gives stakeholders a shared understanding of dependencies and helps product managers proactively monitor work. Any risks to milestone delays are easily identifiable. Milestones also boost motivation by creating checkpoints for celebration along the way.
By incorporating milestones directly into timelines in Chisel, you gain a single source of truth for staying on track. They can comprehensively overview progress, catch issues in real time, and ensure work aligns with the overall product roadmap and launch goals.
The Milestone feature transforms an abstract concept into concrete work tracking, improving team accountability.
Chisel AI
Chisel AI emerges as an invaluable Gantt Chart software for small businesses, offering a revolutionary approach to feedback management. With the ability to classify massive feedback volumes swiftly, It automates the tagging process, streamlining the organization of product insights on a scalable level. Proficiency in synthesizing numerous related feedback tickets ensures that small businesses can efficiently identify and prioritize new features or user stories.
Ans that not, it simplifies the creation of feature descriptions and specifications, making it an indispensable tool for small businesses seeking an efficient and secure solution for Gantt Chart utilization.
Chisel Pricing
Essential Plan: Free Forever Version
Premium Version: $49 per month per user, billed annually
Enterprise Plan: Need to contact sales
Chisel Customer Reviews
Chisel has earned the prestigious title of "High Performer of Fall 2023," and it's not without good reason.
With an impressive overall rating of 4.9 out of 5, Chisel has garnered high praise across the board, spanning aspects like ease of use, quality of support, and ease of setup. This recognition underscores the undeniable value and excellence that Chisel brings to the table.
Sign up for Chisel's Free Forever version here!
2. ClickUp– Best for Project Scheduling
With ClickUp's Gantt chart, you can easily see all the tasks in your project, as well as their estimated completion times. It makes it easy to plan and schedule your work and ensures that everything is on track.
ClickUp Features
Assigning tasks is easy with ClickUp to groups or teams and see how they connect in the Timeline view.x1
You can also tag tasks with customer names to observe how tasks connect in the Timeline view.
Assign tasks to groups and teams to get a quick overview of who is doing what.
Even without exiting your Gantt view, you can make bulk edits to tasks.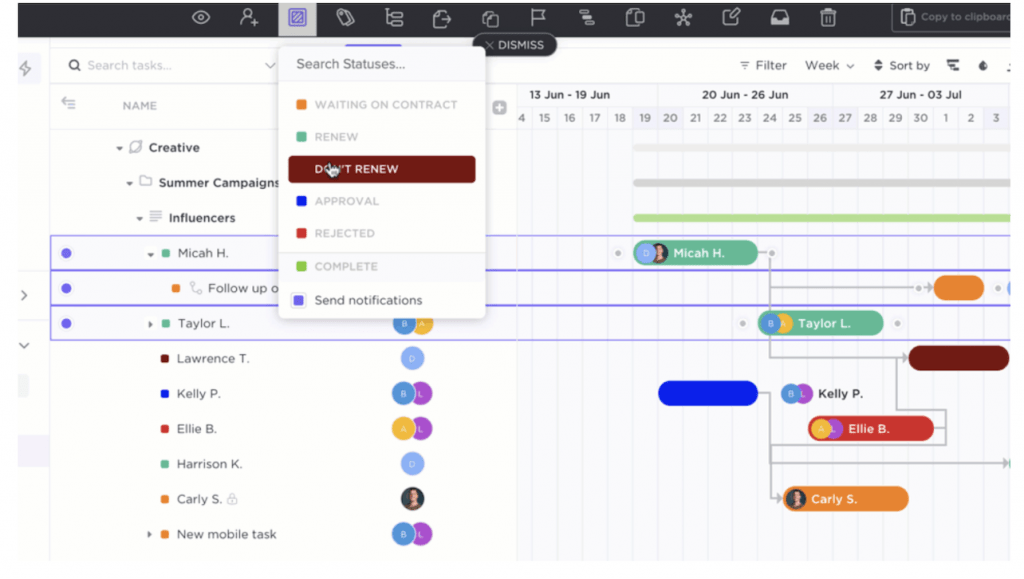 ClickUp is a great way to keep track of tasks and their dependencies to visualize your project's progression.
With precise % progress estimates for each activity, you can control the timeline of your project.
You can use the milestones with ClickUp to signify the completion of a broader collection of tasks.
Simplify the process of linking tasks to clients by effortlessly tagging them with client names.
The ability to show custom fields and to view subtasks separately on the Gantt chart is missing.
ClickUp Pricing
Free Forever Plan is available
Unlimited Plan: $5 per user, per month billed annually
Business Plan: $12 per user per month, billed annually
Enterprise: Contact ClickUp
ClickUp Customer Reviews
On G2, ClickUp has an overall rating of 4.7 out of 5.
3. Lucidchart– Best for Visual Collaboration
Lucidchart is an online diagramming tool that enables users to create, edit, and share charts and diagrams, fostering visual collaboration to enhance processes, systems, and organizational structures.
Lucidchart Features
Import tasks and projects directly from Excel to quickly create Gantt charts.
Add videos or screen recordings to Gantt charts to provide more project context and information.
Share the most up-to-date Gantt charts with your team using various integrations, including Slack, Confluence, Jira, Google Workspace, and Microsoft Office Suite.
Collaborate with team members from anywhere, regardless of device, browser, or operating system.
Choose from over 1,000 pre-made diagramming templates, or find inspiration from others' creations to manage your projects effectively.
Lucidchart Pricing
Free forever plan is available
Individual plan: $7.95 per user
Team Plan: $9.00 per user
Enterprise Plan: Need to contact sales
Lucidchart Customer Reviews
On GetApp, Lucidchart has received an overall rating of 4.5 out of 5.
4. TeamGantt – Best Project Management Software for Small Businesses
TeamGantt is a project planning and Gantt chart solution designed for businesses of various sizes. It operates in the cloud and provides collaborative features like shared Gantt charts, time tracking, file sharing, and communication tools at the task level.
TeamGantt Features
TeamGantt's clean and simple interface makes it easy for anyone to use, eliminating the need for extensive training.
Leverage drag-and-drop scheduling to build project Gantt charts in minutes, ensuring your team stays aligned, updated, and productive throughout the project lifecycle.
This free Gantt chart software seamlessly adapts to your team's existing processes, eliminating the need for disruptive changes. Switch between Gantt chart diagrams, Kanban boards, list views, or calendar views with a single click.
Manage work across multiple projects in a single Gantt chart or custom board, gaining a comprehensive overview of project progress.
Easily access and share project updates and documents on a single page, enabling effective collaboration with internal and external stakeholders.
TeamGantt Pricing
Free plan is available for personal projects.
Lite Plan: $19 per month, per user billed yearly
Pro Plan: $49 per month, per user billed yearly
Unlimited Everything: Customizable plan
TeamGantt Customer Reviews
On G2, TeamGantt has an overall rating of 4.8 out of 5.
5. Smartsheet– Best Work Management Software
Smartsheet is a contemporary work management platform that unites individuals, procedures, and technology, enabling anyone to instigate significant transformations. Businesses of varying sizes leverage Smartsheet to oversee projects, automate operations, and attain comprehensive insights into programs and portfolios on a large scale.
Smartsheet Features
Utilize Smartsheet's Gantt View to convert your project into a visual timeline, providing a clear overview of task dependencies and project progress.
Uncover the critical path of your project, ensuring timely completion and pinpointing potential bottlenecks for optimization.
Keep track of task completion percentages, enabling you to gauge overall project progress and identify areas requiring attention.
Leverage row hierarchies to organize your project into phases or sections, enhancing clarity and manageability.
Share your projects with unlimited free users, fostering real-time collaboration through discussions, attachments, and notes.
Access and collaborate on your projects from any browser, device, or operating system. Share your projects publicly or export them to PDF/PNG format.
Smartsheet Pricing
Free forever plan is available
Pro Plan: $7 per month if billed annually.
Business Plan: $25 per month if billed annually.
Enterprise Plan: Contact sales.
Smartsheet Customer Reviews
Based on user reviews and ratings on the website G2, Smartsheet has an average customer satisfaction score of 4.4 out of 5 stars.
6. Bitrix24– Best Customer Orientation Software
Bitrix24 is an online workspace equipped with tools to simplify and enhance business operations. It includes tasks and project management tools, CRM (Customer Relationship Management), chats, video calls, website builder, telephony, CRM marketing, analytics, and various other functionalities to facilitate efficient business management.
Bitrix24 Features
This free Gantt chart software provides a complete project management suite, including Gantt charts with all four dependency types (Finish to Start, Start to Start, Finish to Finish, and Start to Finish).
Bitrix24's Gantt charts clearly represent project timelines, dependencies, and task progress, enabling effective project planning and monitoring.
Create unlimited personal, group, subtasks, repeating tasks, and task templates to manage your projects efficiently.
Assign tasks to team members, set deadlines, and track progress using checklists and workflow automation to ensure timely completion.
Bitrix24's employee workload planning feature allows you to allocate specific hours and employees to projects, ensuring optimal resource utilization.
Collaborate with team members in real-time through discussions, attachments, and notes, accessible across any browser, device, or operating system.
Bitrix24 Pricing
Free forever plan for unlimited users
Basic Plan: $19.09 for 5 users, per month, billed annually
Standard Plan: $47.90 for 50 users, per month, billed annually
Professional Plan: $95.92 for 100 users, per month, billed annually
Bitrix24 Customer Reviews
On G2, Bitrix24 has an overall rating of 4.1 out of 5.
7. Toggl Plan– Best for Resource Planning
Toggl Plan is a time-tracking software incorporating project management features, such as team timelines, flexible tasks, and client collaboration. Alongside its core functionality, Toggl offers additional products for planning and hiring, making it a comprehensive all-in-one software solution.
Toggl Plan Features
Create Gantt charts in minutes with simple drag-and-drop functionality for adding tasks, assigning them to team members, and scheduling task start and end dates.
Enhance project clarity by incorporating color-coded milestones into Gantt charts, ensuring everyone stays on top of key deadlines.
Assign tasks to individual or multiple team members, keeping all task-related information centralized through task notes, file attachments, feedback comments, and checklists.
Keep clients and stakeholders informed about project progress by sharing read-only views of Gantt charts, providing transparency without exposing day-to-day activities.
Gain a holistic view of your team's availability and capacity across multiple projects, time off, and public holidays. Easily adjust workloads with drag-and-drop functionality.
Toggl Plan Pricing
Toggl Plan's Gantt Chart maker is free of cost.
Toggl Plan Customer Reviews
Toggl Plan has an overall rating of 4.3 out of 5 on G2.
8. Wrike: Best Customizable Gantt Charts
Wrike stands out as the most potent work management platform tailored for teams and organizations seeking seamless collaboration, creativity, and daily excellence. Wrike consolidates all tasks and team members into a unified space, eliminating complexity, boosting productivity, and enabling individuals to concentrate on their most meaningful work.
Wrike Features
Gain real-time updates on task progress, ensuring you're always informed about project status.
Quickly reschedule tasks and adjust deadlines with drag-and-drop functionality.
Track all your projects in one place and seamlessly coordinate tasks using Gantt charts.
Visualize dependent tasks, track their progress, and identify potential bottlenecks.
Mark and celebrate important project milestones with clear visual representations.
Easily visualize all your tasks and deadlines in one place, ensuring timely completion.
Keep track of multiple projects, coordinate tasks effectively, and maintain centralized project management.
Organize tasks and deadlines efficiently, ensuring clarity and prioritizing tasks effectively.
Share tasks with colleagues using a link; everyone receives real-time notifications when changes get made.
Map out project timelines and dependencies for better planning and scheduling of marketing tasks.
Wrike Pricing
Free forever plan is available.
Professional Plan: $9.80 per user per month.
Business Plan: $24.80 per user per month.
Enterprise Plan: Contact sales.
Wrike Customer Reviews
Wrike has an overall rating of 4.2 out of 5 on G2.
9. Monday.com– Best for Time Tracking
Monday.com Work OS is a flexible platform that allows teams to craft and tailor the tools necessary for managing every facet of their work. Teams can construct their preferred workflow within a single, easy-to-navigate workspace using user-friendly components such as dashboards, automation, and integrations.
Designed for adaptability, the platform is customizable to meet the specific needs of any business and seamlessly expands alongside organizational growth.
Monday.com Features
Effectively manage project timelines and ensure timely completion by visualizing important dates, milestones, and task dependencies.
Convert traditional spreadsheets into interactive Gantt charts, providing a dynamic and collaborative project management environment.
Leverage Gantt, Kanban, Timeline, Workload, and other powerful views to gain comprehensive insights into project progress and optimize team workflows.
Adapt to changing project timelines by seamlessly shifting dependent tasks when deadlines get altered.
Establish baselines to serve as a reference point for evaluating project progress and identifying areas for improvement.
Access and collaborate on projects with your team from any device, ensuring real-time alignment and productivity.
Monday.com Pricing
Free plan is available
Basic: $8 per member per month, billed annually
Standard:$10 per member per month, billed annually
Pro: $19 per member per month, billed annually
Enterprise: Contact Sales
Monday.com Customer Reviews
Monday.com has a rating of 4.7 out of 5 on G2.
10. Instagantt– Best for Progress Management
Instagantt stands out as one of the best Gantt chart software options on the market because it simplifies the complexity associated with Gantt charts. It provides an easy, drag-and-drop method to schedule tasks and allows you to follow each step of a project's progress until the very last detail.
Instagantt Features
Drag and drop task bars directly on the Gantt chart for intuitive scheduling and adjustments.
Workload View helps you allocate tasks effectively, ensuring no team member becomes overburdened.
Leverage the Kanban card system to improve team focus and efficiency by providing clear visibility into ongoing work.
Create and load baselines to compare current project status against previous versions, enabling you to track progress effectively.
Utilize milestones and color-coding to understand your project's progression comprehensively.
Employ powerful features like critical path and baselines to gain insights into complex project dynamics.
Export your Gantt chart timelines in JPG or PDF formats for easy sharing and collaboration.
Utilize a variety of free Gantt chart templates to streamline project planning and execution.
Instagantt Pricing
Instagantt for Asana offers 3 free projects, forever
Individual Plan: $14 per month, billed monthly
Team Plan: $50 per month, billed monthly
Instagantt Customer Reviews
Overall customer rating on G2 for Instagantt is 4.5/5.
11. Figma– Best Gantt Chart Template
Figma, a cloud-based UI design and prototyping tool, enables multiple teams to collaborate on the creation, testing, and deployment of interface or product designs.
Figma Features
Utilize FigJam's work plans, flowcharts, and Gantt chart makers to create a detailed and effective project schedule that guides your team toward achieving project goals.
Employ the built-in Gantt chart template to illustrate project timelines, ensuring everyone stays on track and projects remain on schedule.
Leverage the Gantt chart generator to simplify task management. Easily map out resource utilization, project phases, and final deadlines to establish a unified project plan.
Foster team engagement and keep everyone informed with cursor chats, stamps, and polls, bringing the entire team into decision-making.
Clearly define project milestones with tasks, deadlines, and events set against a clear timetable, ensuring everyone is aware of upcoming milestones.
Provide your team with a clear project timeline that can easily get modified to incorporate feedback, ideas, and adjustments as the project progresses.
Encourage team collaboration with a scheduling template that facilitates brainstorming and idea sharing. Work together on an interactive whiteboard, effortlessly assign tasks, and enhance your Gantt chart with community-built widgets.
Figma Pricing
Free plan is available
Figma Professional Plan: $12 per editor per month, billed annually
Figma Organization Plan: $45 per editor per month, annual billing only
Enterprise Plan: $75 per editor per month, annual billing only
Figma Customer Reviews
Figma has an overall 4.7 out 5 customer rating on G2.
12. Office Timeline– Best Powerpoint Timeline Maker
Office Timeline is a straightforward yet effective application that assists in transforming intricate project data into PowerPoint timelines, Gantt charts, and program roadmaps within seconds. With just a few clicks, you can customize these visuals to generate clear, polished presentations that are easily understandable to everyone.
Office Timeline Features
Effortlessly create and update Gantt charts directly within PowerPoint, ensuring your project timeline remains current and easily accessible.
Utilize Gantt charts to effectively illustrate project timelines, providing a clear overview of task durations, dependencies, and milestones.
Keep clients and executives informed with up-to-date project status by sharing Gantt charts during project reviews, proposals, plans, scorecards, and status meetings.
Employ Office Timeline's user-friendly interface to streamline project planning, tracking, and execution.
Leverage the free Office Timeline Gantt chart maker for PowerPoint to automatically generate and effortlessly update Gantt charts as project schedules evolve.
For enhanced project management capabilities, utilize the Pro+ Edition to integrate Office Timeline with Microsoft Project and Excel, enabling seamless Gantt chart generation and revision.
Build and maintain Gantt chart slides for ongoing or recurring communications with minimal effort, ensuring project information remains readily available.
Office Timeline Pricing
Gantt chart is free of cost.
Office Timeline Customer Reviews
Office Timeline has a rating of 4.3 out of 5 on G2.
13. Zoho Projects– Best for Milestone Management
Zoho Projects offers two different Gantt chart views – the Milestone Gantt view and the Chronology Gantt view. These views can help you better plan and execute your tasks. Additionally, it comes with critical job management and bug-tracking features, making it an essential tool for any project manager.
Zoho Projects Features
Milestone Gantt: This view displays milestones, task lists, and tasks as horizontal Gantt bars organized by hierarchy. Milestones get represented as red rhombuses, task lists as black horizontal bars, and tasks in various colors.
Chronology Gantt: This view displays tasks and subtasks as horizontal Gantt bars, ordered by start date. Tasks get represented in various colors, and subtasks as indented bars below their parent tasks.
Customizable taskbar color: You can customize the color of any taskbar by hovering over it and clicking the color customization icon. It will open a color picker where you can select the desired color. The taskbar will change to the new color automatically.
Zoho Projects Pricing
The free Version is available for up to 3 users.
Premium Version: $4 per user per month billed annually.
Enterprise Version: $8 per user per month billed annually.
Zoho Projects Customer Reviews
Zoho Projects has a rating of 4.3 out of 5 on G2.
14. Backlog– Best For Planning Project Workflows
Backlog is a project management solution that lets users quickly view and manage workloads and monitor others' progress. Backlog's online Gantt chart feature makes it an essential tool for managing project timelines and ensuring everyone is on track.
Backlog Features
View all of your projects, tasks, files, and collaborators in one place.
Each task has its file storage, history, and comments section.
Automatically generate Gantt charts from your team's tasks to visualize your project plan.
See upcoming deadlines and know who's working on what.
Prioritize issues by urgency to get the right things done first.
Use Gantt chart templates to create diagrams together in real-time quickly.
Save versions of your Gantt charts with version history so you never lose an iteration.
Backlog Pricing
Free version is available
Starter Plan: $35 per month, billed monthly
Standard Plan: $100 per month, billed annually
Premium Plan: $$175 per month, billed annually
Backlog Customer Reviews
Backlog has a rating of 4.5 out of 5 on G2.
15. RedBooth– Best for Project Management Business Needs
Redbooth offers user-friendly project management software designed to help teams stay organized and efficiently complete tasks.
With Redbooth, teams can effortlessly oversee unlimited projects within collaborative workspaces that seamlessly integrate tasks, files, and feedback. This centralized, searchable, and synchronized platform provides the ideal solution for effective workflow management.
RedBooth Features
Get a high-level view of your projects, including team member assignments, task deadlines, dependencies, and bottlenecks.
Easily adjust your project plan by dragging and dropping tasks on the timeline.
Make sure tasks are allocated the appropriate amount of time.
Changes made in the timeline view automatically get reflected in the task list and vice versa.
Identify and manage task dependencies to keep your project on track.
Easily identify and prioritize overdue tasks.
Choose to view completed tasks for a comprehensive view of your progress.
RedBooth Pricing
RedBooth offers free access for up to 10 users to create Gantt charts online.
RedBooth Customer Reviews
RedBooth has a rating of 4.4 out of 5 on G2.
How to Choose the Best Gantt Chart Software for You
There are plenty of free Gantt chart software options available these days. But what features should you look for in a free Gantt chart software? Here are key features to look for:
Designated milestones: A good Gantt chart software will have defined milestones that are easily movable and adjustable. You can easily track and adjust your project plan as needed.
Task dependencies: Look for software that can easily designate task dependencies using vertical line markers or another method. This way, you can efficiently coordinate your project plan and link tasks.
Task progress indicators: Progress indicators or task health status are also important. Doing so helps you easily keep tabs on how each activity is coming along and ensure everything is on schedule.
Drag-and-drop project items: A good Gantt chart software will also offer drag-and-drop project items. This way, you can quickly build your chart and adjust it as needed.
Collaboration: Collaboration is another essential feature to look for. Ideally, you want software that allows at least two users to collaborate. This way, you can easily share your project plan and make sure everyone is on the same page.
Gantt chart templates: Finally, it's also helpful to look for software that comes with Gantt chart templates. This way, you can save time by starting with a pre-built template instead of starting from scratch.
Ease of use: Some software is designed for project management professionals and can be pretty complicated. If you're not a project management expert, you'll want to choose easy-to-understand and use software.
Free Gantt Chart Software Comparison Table
| | | | |
| --- | --- | --- | --- |
| Tool | Features | Starting Price | Overall Rating |
| Chisel | Timeline View, Treeview, Milstones, Chisel AI | $49 per user per month billed annully | 4.9/5 |
| ClickUp | Task management, Milestones, Timeline, Custom fields | $5 per user, per month billed annually | 4.7/5 |
| Lucidchart | Efficient project timeline management, Seamless collaboration, Real-time visual collaboration, Customizable Gantt chart templates | $7.95 per user | 4.5/5 |
| TeamGantt | Intuitive and user-friendly interfaces, Effortless Gantt chart creation, Flexible workflow adaptation, Unified project management, Streamlined collaboration and stakeholder engagement | $19 per month, per user billed yearly | 4.8/5 |
| Smartsheet | Transform your project into a visual timeline, Optimize workflow, Progress indicators, Structure projects with hierarchical organization | $7 per month if billed annually | 4.4/5 |
| Bitrix24 | Gantt charts, Visualize project progress and dependencies, Unlimited tasks and subtasks, Employee workload planning, Real-time collaboration | $19.09 for 5 users, per month, billed annually | 4.1/5 |
| Toggl Plan | Gantt chart, Visualize project milestones, Seamless team collaboration, Consolidated team workload management | Free | 4.3/5 |
| Wrike | Real-time project visibility, Task rescheduling, Dependency management, Milestone visualization, Enhanced project planning and scheduling | $9.80 per user per month | 4.2/5 |
| Monday.com | Visualize deadlines, milestones, and dependencies, Gantt charts, Optimize workflows, Adjust task dependencies, Collaborate seamlessly | $8 per member per month, billed annually | 4.7/5 |
| Instagantt | Schedule and adjust tasks, Prevent resource overload, Kanban boards, Milestones, Track project evolution | $14 per month, billed monthly | 4.5/5 |
| Figma | Comprehensive project planning, Gantt chart template, Task management, Real-time collaboration, Milestones at a glance | $12 per editor per month, billed annually | 4.7/5 |
| Office Timeline | Visualize project timelines, Gantt chart, Streamlined project updates, Effective communication, Highlight key project events | Free | 4.3/5 |
| Zoho Projects | Task lists, Milestones, Chronology Gantt, Customizable taskbar color | $4 per user per month billed annually | 4.3/5 |
| Backlog | Centralized project information, Deadline tracking, Gantt chart templates, Task prioritization | $35 per month, billed monthly | 4.5/5 |
| Redbooth | Birds-eye view of projects, Duration tracking, Dependency management, Overdue task tracking | $12 per user per month, billed annually | 4.4/5 |
A Free Gantt Chart Software That's Easy to Use
Chisel stands out as the best Gantt chart software for several reasons, making it a free and user-friendly choice for project management.
User-Friendly Interface: Chisel offers an intuitive and easy-to-use interface. Whether you're a seasoned project manager or a beginner, you'll find it effortless to navigate and create Gantt charts.
Dependency Management: One of Chisel's standout features is its efficient dependency management. You can set dependencies easily in the treeview pillar, and this information seamlessly integrates into the timeline view of the Gantt chart. It streamlines project planning, ensuring tasks are scheduled correctly based on their dependencies, thus reducing the risk of delays.
Effortless Timeline Editing: Adding dependencies or features individually in the timeline view is straightforward. You can select the timeline you want to modify, provide the feature's name and description, and specify the timeline. This method simplifies refining your project's schedule and keeping it up to date.
Flexible Timeline Adjustments: Chisel offers flexibility when it comes to adjusting timelines. You can easily extend or shrink features on the timeline view to match the specific timelines you wish to set. This feature allows for real-time adjustments, enabling you to adapt to changing project requirements or unexpected delays.
Real-Time Collaboration: Chisel provides collaborative features that enable multiple team members to work together on the same Gantt chart simultaneously. It fosters collaboration and ensures that everyone involved in the project stays on the same page.
Customization: Chisel allows users to customize Gantt charts to match their project's unique needs. You can tailor the charts to display the information that matters most to your team and stakeholders, enhancing clarity and communication.
Affordability: Chisel offers free access to its Gantt chart software, making it a cost-effective solution for small businesses, startups, or individual project managers who want to manage projects efficiently without breaking the bank.
Chisel empowers project managers and teams to efficiently plan, track, and execute projects while maintaining clear communication and flexibility throughout the project's lifecycle.
Getting Started with Chisel
Chisel, the industry's most comprehensive agile platform, seamlessly blends strategic product roadmapping, laser-focused team alignment, and unparalleled customer connection, empowering you to elevate your product management endeavors.
Not just a tool, Chisel is your strategic partner, fostering crystal-clear communication, enabling well-informed prioritization decisions, and actively involving customers at every development stage.
Chisel's rich toolkit offers a dynamic range of features for managing timelines, dependencies, and tasks and generating insightful reports, making it a trusted ally for effortlessly navigating the complex terrain of product management.
Join now and start on a path where the opportunities for growth are endless.
Sign up for Chisel's Free Forever Version here.
FAQs about Free Gantt Chart Software
Q: What is the best free app to create a Gantt chart?
A: There are a number of free Gantt chart software options available, but one of the most popular and highly-rated is Chisel.
Q: Where can I make a Gantt chart for free?
A: You can make a Gantt chart for free using any of the free Gantt chart software options listed above. You can also use a spreadsheet program like Microsoft Excel or Google Sheets to create a basic Gantt chart.
Q: Why use Gantt chart software?
Gantt chart software offers a number of benefits, including:
Improved project visibility: Gantt charts provide a visual overview of your project, making it easy to see what tasks need to get done, when they need to be done, and who is responsible for them.
Better resource management: Gantt charts can help you to allocate resources effectively and avoid overloading your team members.
Enhanced communication: Gantt charts can be shared with stakeholders to keep them informed of the project's progress and to identify any potential risks or delays early on.
Increased efficiency: Gantt charts can help you to streamline your workflows and identify areas where you can save time.