What Is Program Increment (PI) Planning? (Agenda & Process)
June 10, 2022
Max 6min read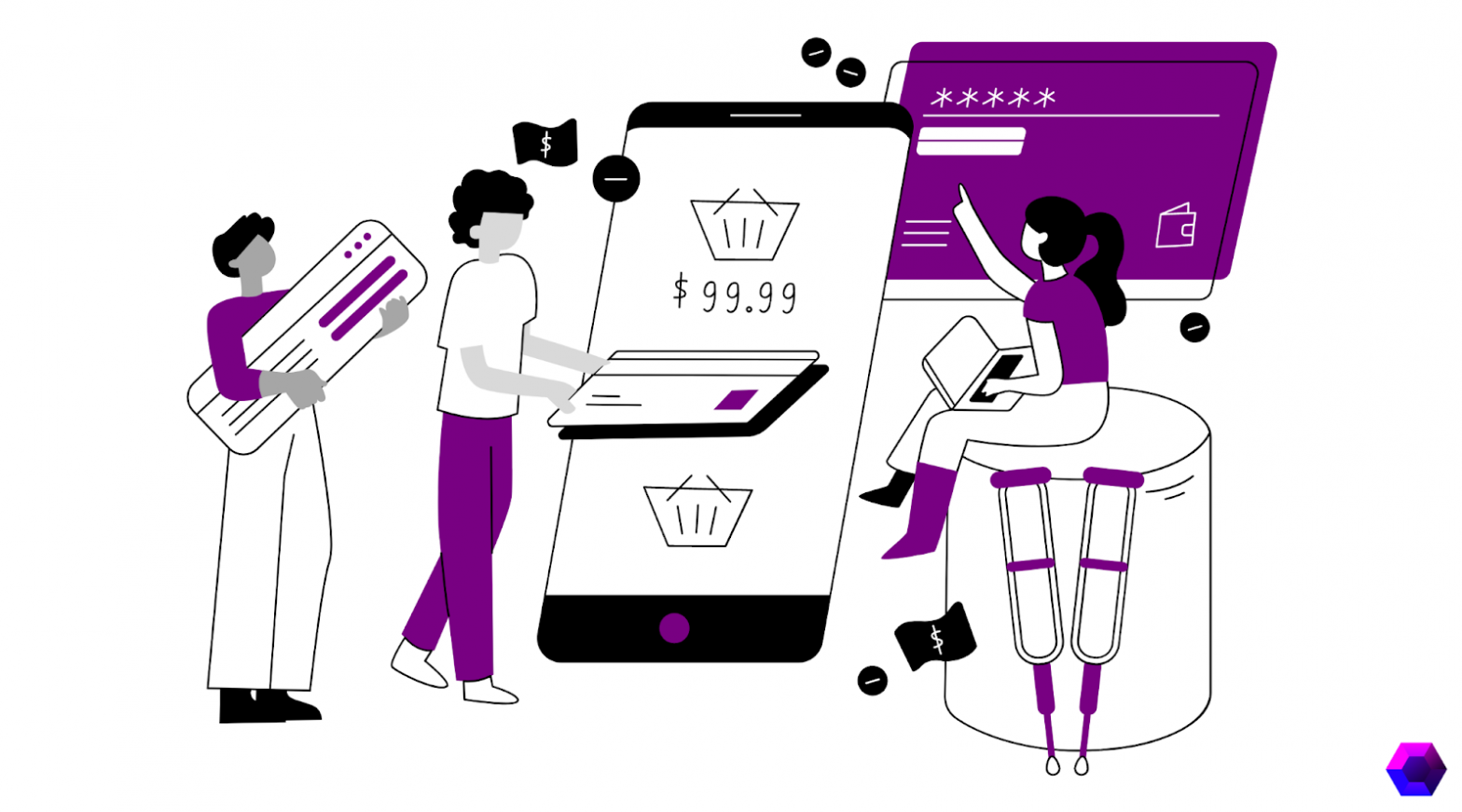 What Is Program Increment (PI) Planning?
Program Increment Planning definition:
The Scaled Agile Framework's Program Increment (PI) Planning is one of the most significant events (SAFe). Through a large-scale planning session, it tries to determine the direction and activities for the Release Train's next 8-12 weeks of work.
The PI Planning event is a two-day intense planning session that brings together all of the teams, stakeholders, and product owners/managers in one location to analyze the program backlog and establish the business's path.
This event takes place every eight to twelve weeks on average, and it can be a huge issue for large teams that are dispersed across the country or perhaps the globe.
It's not different when it comes to launching a software product. A successful launch has a lot of money riding on it, and there are a lot of teams that need to be managed and coordinated to make sure everything runs well. That's when PI planning comes into its own.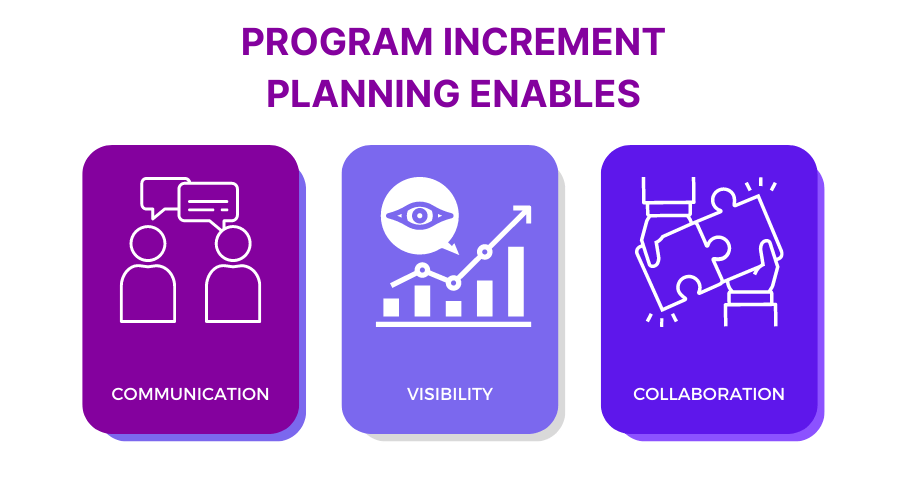 Here are the specifics of PI planning so that you may get started on launching a successful software release.
"Except perhaps for PI Planning, there is no magic in SAFe." That is correct; stay with us to learn more!
How To Prepare for PI Planning?
The constant refinement of a product's backlog in product management takes a lot of effort, which holds for Feature Backlogs and Story Backlogs. When utilizing SAFe®, there is too much effort to develop the Features and prepare them for PI Planning.
Pre- and post-Program Increment (PI) Planning events prepare PI Planning for Agile Release Trains (ARTs) and Suppliers in a Solution Train and follow up afterward.
Preparing for PI planning falls into the continuous exploration phase of the SAFe continuous delivery pipeline. This is where companies will identify characteristics and prepare them to continue forward with PI planning.
One recommended technique is to visualize where features are in the continuous delivery pipeline, from where they originate as concepts through to being finished – they're out in production, and you've realized the benefit.
Agile Release Trains and Suppliers in large Development Value Streams can use pre-and post-PI planning activities to create a cohesive roadmap for the following PI.
The pre-and post-PI planning events serve as a wrapper for the PI planning at the Essential Level. It includes the actual detailed planning and incorporates into the Innovation and Planning (IP) Iteration schedule.
The pre-PI planning event is used for the ART PI planning sessions to synchronize input objectives, Milestones, and business and solution context.
The post-PI planning session is to incorporate the results of ART planning into the more significant value stream's Vision and Roadmap.
After the post-PI planning meeting, everyone should agree on a set of solution-level PI objectives realized by the end of the PI and demonstrated at the following Solution Demo.
"You prepare to fail by neglecting to prepare," as the saying goes. Keep this in mind and never forget to prepare.
What Is the PI Planning Agenda?
Are you pondering what should include in a PI planning agenda? The regular schedule for PI Planning consists of a presentation of the business context and goal, followed by breakout sessions for team planning—where the teams construct their iteration plans and objectives for the following Program Increment (PI).
It happens during the IP (Innovation and Planning) Iteration. By holding the event during the IP iteration, no other iterations in the PI will impact in terms of scheduling or capacity.
Though each Agile team's PI planning will be distinct, most of them will have elements in common. Many Agile teams reflect on past PI planning events or hold virtual ice-breaker meetings to help ART team members feel more comfortable.
Step-by-Step PI planning:
Step 1: Planning and preparation for the Pi
The teams are in place, invites to appropriate people, and the facilities and site are scheduled and ready during pre-PI planning events.
PI planning activities should be scheduled far enough to allow all team members, leaders, and stakeholders to attend. Ensure that senior leadership has a clear vision and context prepared and is ready to communicate this information. Find and schedule a well-spaced room that can accommodate all of the participants.
Step 2: Make a Pi planning schedule.
For your planning sessions, SAFe recommends using the standard plan below.
Day 1:
8:00 a.m. to 9:00 a.m. – The context of business
9:00 a.m. to 10:30 a.m. – Vision for the product/solution
10 a.m. unto 11:30 a.m. -Vision and development techniques in architecture
11:30 a.m. to 1:00 p.m. – Context and lunch planning
1:00 p.m. to 4:00 p.m. -Breakout sessions for teams
4:00 to 5:00 p.m. -Analysis of the draft plan
5:00 p.m. to 6:00 p.m -Analysis of management and problem-solving
Day 2:
8:00 a.m. to 9:00 a.m. -Adjustments to the plan
9:00 a.m. to 11:00 a.m. -Breakout sessions for teams
11:00 a.m. to 1:00 p.m. – Review the final project and lunch
1:00 p.m. to 2:00 p.m -Program dangers
2:00 p.m. to 2:15 p.m -Finish with a vote of confidence
2:15 p.m. to finish -Plan rework (if needed)
Retrospective planning and progressive progress
The RTE conducts a brief review to identify what went well during the PI planning sessions and what may improve in the future.
Step 3: Make plans for after the Pi
The outputs of the PI planning meetings integrates into the vision and roadmap during post-planning sessions. Everyone involved in the PI should agree on objectives to be implemented and proven at the following solution demo at the end of the project.
What Are PI Planning Best Practices?
Companies conducted effectively distributed PI planning sessions long before the global pandemic confined us to our houses, and teams went remote almost overnight.
The COVID-19 dilemma has propelled businesses for at least three years into the digital future. Companies had little choice but to accept remote work to stay afloat, driving co-located staff to move remotely overnight.
On the other hand, massive disruptions like pandemics present an opportunity for agile teams, known for their ability to adapt to fluctuating markets, shifting demands, and evolving technologies.
They must, however, first overcome an extraordinary roadblock: distant employment.
During preparation, focus on vision, context, and programs to help define plans, but resist the impulse to get too deep into tasks and things before the event.
Change the timing and pace of each session and the entire PI planning event. All information and documents should be available in one place online.
In a virtual environment, replicate small group discussions and decision-making. The lack of posters on physical walls ensured that everyone could still connect the work they were preparing to their goals and objectives.
Allow everyone to contribute ideas and identify hazards and dependencies rather than tuning out.
Technology is critical. To improve cooperation, use a digital Kanban system to replace whiteboards and sticky notes.
Breakouts aid in the division of labor. People perceived tactical advantages in having more empathy for their coworkers.
Connecting the work you're planning to the company's strategic goals is an essential part of effective PI planning. Teams must be able to join the work they want to do and the value they intend to give to their goals and objectives.
Executive leadership is essential, as is a demonstrated commitment to the PI Planning process and the people involved. Executives were able to participate in virtual PI planning while remaining unobtrusive.
Consider the experience you want to create and be deliberate. From the four-day format to breaks to increasing global team participation, there's something for everyone.
What Not To Do in the Program Increment(PI) Planning?
You'll have a greater chance of avoiding PI planning errors if you can identify them. Avoid making these typical blunders.
PI Planning is a critically critical component of SAFe, and it should never be overlooked or devalued. Failure to manage a PI Planning meeting efficiently can have severe ramifications for product development.
Long and intense sessions are standard in PI Planning, killing the ambiance and discouraging innovation and problem solutions.
If employees are still working from home, don't forget about your PI planning because your team is remote or temporarily working. Team breakouts, video conferencing, online sticky notes, and PI Planning plugins are just a few technologies enabling distant teams to participate online.
FAQs
The Release Train Engineer RTE hosts the PI Planning meeting.
A product manager's ultimate goal is to ensure that an ART offers solutions that fulfill customer, market, and business needs.
Committed PI objectives – A set of SMART targets developed by each team, with the Business Owners' business value attributed. Highlighting new product delivery dates, feature dependencies among groups, and critical Milestones – program board.