8 Best Tools to Track OKRs in 2023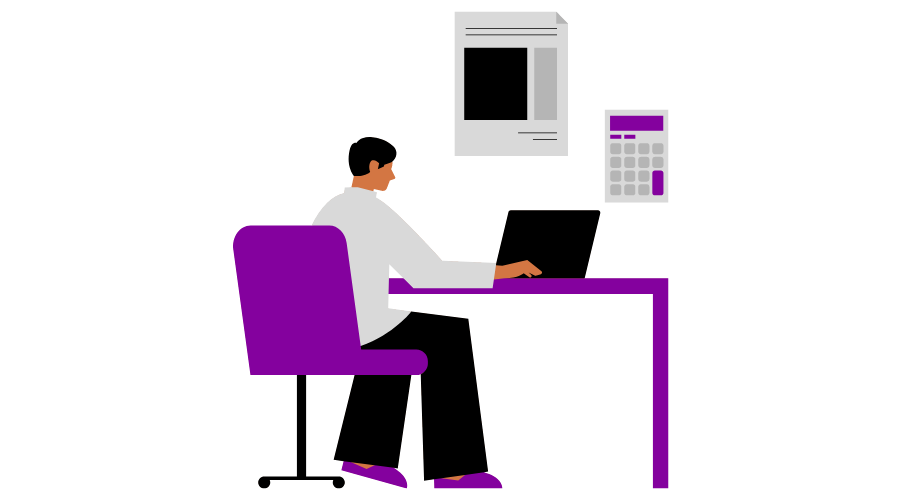 Organizations worldwide utilize OKRs to guide strategic direction and concentrate efforts on accomplishing business objectives.
OKRs are crucial indicators for describing your goals and your strategy for achieving them.
Establishing and monitoring OKRs at the organizational, team, and individual levels becomes easier using OKR software.
Adoption of the software and the OKR framework typically go hand in hand.
To save you time and help you make an excellent choice for your needs, we've compiled a list of our finest OKR software packages.
But before explaining all about the best stools to tack OKRs, let us take a peek into the meaning and concept of OKR.
What Is an OKR?
Business organizations can define, communicate, track, and measure goals and results using objectives and key results (OKR) tools. Organizations may define and track objectives for teams and individuals using OKR software.
These platforms are a valuable substitute for goal check-ins, wherein progress might be hard to quantify and easy to lose. Great replacement for informal methods like instant messaging or comments within other apps.
As a product manager, you may use many product management tools or product roadmap tools to keep track of your team's progress. However, OKR software makes this process a whole lot easier.
By providing team members with a particular and central location to track their goal progress, obstacles, and completion, OKR software enables management. It helps the companies to gauge work effectiveness throughout the company.
OKRs are effective for creating goals at many different company levels. Discussing office management, software engineering, NGOs, or something else is beneficial.
They can be utilized to achieve personal objectives and even by personnel to do tasks in settings where top leaders do not employ them.
Every 'Key Result' should be measurable and have a target when creating OKRs.
What genuinely counts and will lead us to triumph is measuring outcomes. However, it is still frequent to find people who need help understanding what excellent Key Results are and why monitoring outcomes is vital.
The primary function of 'Key Results' is to assist you in specifying what you intend and imply by a specific 'Objective.'
For instance, if your goal is to "better your well-being," we can all agree that "enhancing your health" implies different meanings to different people.
Key Results might help you define what "increasing your health" means. KRs address the point, "What tasks or behaviors do I need to accomplish to achieve my goal?"
To summarize, KRs assist you in determining what truly matters.
The Advantages of OKRs
Have you ever been urged by a company to set great, ambitious objectives at the start of the year, only to have them utterly disregarded about a few months later? OKRs are a specific response to this.
They help you measure processes to keep everybody oriented within more reasonable time limits by breaking down the massiveness of typical company goal-setting.
They also maintain your larger corporate vision in the forefront of everyone's mind so everybody can work with purpose. And also, people can see how their contributions fit into the broader context.
Finally, OKRs can benefit you:
Set objectives that are efficient and unambiguous.
Goal-setting can increase employee satisfaction and motivation.
Define and evaluate team performance about specific goals.
Increase communication between management and teams.
Create a stronger sense of shared responsibility and commitment.
What Are the Top Tools to Track OKR?
Chisel is a product management tool. It is a powerful software for managing OKRs. It provides a simple and intuitive interface for creating and tracking goals, and allows teams to collaborate and align their efforts towards a common purpose.
Chisel enables users to break down objectives into measurable key results, set timelines, assign owners, and track progress in real-time. The platform also provides useful analytics and insights that help users assess their performance and make data-driven decisions. With it, teams can easily visualize their progress towards achieving their goals, identify roadblocks, and adjust their strategies accordingly. Overall, Chisel is an excellent tool for anyone looking to streamline their OKR management process and improve team productivity.
Important Aspects:
Treeview to organize and prioritize your product backlog
Track sprints with a Release View
Agile development with Kanban View
Visualize your roadmap on a Timeline
Bring In your team's voice with Team Participation
See a summary of your entire team's feedback via Alignment Matrix
Push prioritized features directly into delivery, centralize customer ideas and align teams with Chisel's Integrations like Jira, Azure DevOps, Zendesk etc.
Chisel supports letting you add various objectives that you feel are important, allowing you to compare multiple features and components against each other at a glance.
To learn more about the feature visit this help article.
Pricing:
Feature roadmaps and advanced prioritization
Every team member can provide prioritization score
Team prioritization participation details
Team Alignment matrix, Kanban and Release roadmap
Customer Surveys (with 100 free responses)
Customer surveys with 10,000 free responses
Sync roadmaps with multiple Jira and Azure DevOps integrations
Ability to run surveys for custom audience panels (learn more)
Dedicated onboarding and training session
Free 15 day premium trial without credit card details
Premium support
Enterprise Programme (Contact sales)
Sync roadmaps with multiple Jira and Azure DevOps integrations
Enterprise terms
Pay by invoice
Designated customer success manager
Premium customer support
nTask:
nTask is a project management software. However, it is the top option for the best OKR software. Well, that is because of its feature-rich framework with the capability to monitor and manage OKRs. It also possesses multiple interfaces, a user-friendly UI, and excellent assistance and onboarding resources.
nTask allows you to track and manage individual contributors' activity. Here you can use the functionality offered for personal accountability and ensure prompt task and goal fulfillment.
Important Aspects:
Gantt charts for managing workflow, budgeting information, and constructing timelines.
Monitoring deadlines for project goals.
Features for managing tasks.
Progress monitoring.
Components of timesheets.
Tools for communication.
Meeting administration with alternatives for feedback.
Feedback control.
Pricing:
The free basic plan:

Problem tracking.
Timesheets.
Meetings.
Endless duties.
Many workspaces.
Five maximum members per team.
100 MB of space.

A monthly premium of $3

All elements offered in the base plan, plus
5 GB of space.
Projects.
Gantt.
Collective actions.
Unique filters.
$8 monthly business plan

Everything is available in the premium package, and furthermore
Storage of 10 GB.
Maintain personal filters.
Managing risks.
Personalized duties and permissions.
Weekdone:
Weekdone is an OKR method that integrates mentoring with weekly check-in features to assist you in making significant organizational adjustments.
This solution is an excellent option for small- to medium-sized teams or businesses.
With Weekdone, you have the assets and competencies to promote a goal-oriented work environment. You can also generate business results while concentrating on your team.
Important Aspects:
Tracking progress objectively.
Performance assessment.
Connecting OKR.
Weekly preparation.
The individual team reports.
Setting and managing goals.
Sharing of successes.
Employee opinions.
Pricing:
Weekdone is available for free for up to three users.
Weekdone offers per-user pricing that gets cheaper as your business expands. The cost is $90 per month for 4–10 people.
Flowyteam:
Flowyteam is an all-inclusive software for tracking OKRs, performance evaluation, and efficiency.
This tool intends to help teams adopt the advantages of the agile corporate world. It includes strategic goal planning, tracking progress, and preparing performance reports. Managers, entrepreneurs, and CEOs use it.
With Flowyteam, defining goals is easy because it allows you to link team or individual key results to targets easily.
Once everything is functioning, you can monitor progress on your KPI dashboard and give employees special incentives to keep them motivated.
Important Aspects:
List and calendar displays.
Kanban Boards.
Diagrams of Gantt and Burndown.
Administration of tasks and projects.
A weekly recap and 360-degree feedback.
KPI reporting.
Payouts to employees.
Learning center.
Pricing:
If your team has up to 10 members, you can use Flowyteam for six months without charge and do so indefinitely.
Every additional user after the tenth will get billed $5 per month if there are more.
Betterworks:
Betterworks is both an OKR tool and a productivity monitoring program. Use it to organize your teams, establish priorities and goals, and provide transparency on ongoing projects.
With Betterworks, you can swiftly adjust to changes in the business climate.
You can also clearly define how your objectives fit into the overall plan of your firm, ensuring that you can accomplish all of your commitments.
Additionally, you may track progress (individually and as a team) and identify possibilities and obstacles. You can even receive automated reminders using this OKR tool, which can help you save some of your crucial time.
Important Aspects:
Trees and charts.
Progress monitoring.
Real-Time reaction.
Observations and responses.
Information and insight.
Dashboards.
Mentoring.
Integrating email and Slack.
Pricing:
The Team Edition of Betterworks is $8 per user per month.
Profit Co:
You need to define and prioritize goals, pay attention to them, and track your progress if you want to succeed at what you do.
Profit. Co is one of the most excellent OKR solutions to assist you with this. It helps you save time and increase staff commitment to implement plans with minimal resources.
A detailed stage process guide and an OKR template from Profit. Co enables you to:
Identify goals, set deadlines,
Link tasks to essential outcomes,
Establish visibility, and
Establish overall alignment.
The best aspect is that setting things up requires a short time.
Additionally, Profit. Co offers seven different sorts of outcomes, then. You can easily track any objective owing to more than 400 built-in and unique KPIs. 
Heatmaps make it incredibly simple to track OKR status through the dashboard and identify the problems. The dashboard also lets you export information.
Important Aspects:
Guidelines and forms for OKR.
7 Primary result types.
Dashboards.
Over 400 KPIs.
Most favorite OKRs.
Ongoing heatmaps.
File extraction.
Rewards for performance.
OKR backlogs.
Automatic alerts and notifications.
Pricing:
The paid subscriptions are at Profit. Co starts at $7 per user per month but offers a free option.
Perdoo:
Perdoo entered our list because it's a fantastic tool for assessing KPIs and OKRs simultaneously.
This tool for managing OKR goals is appropriate for teams of any size and businesses of any size. It provides a centralized location where your team can easily track the week's accomplishments.
You can define goals, coordinate resources, communicate real-time plans, and receive data from Perdoo to assess your progress.
Perdoo is the tool you may use for goal-setting, sharing strategies, connecting, attaining more goals, and increasing your success in your work.
Important Aspects:
Positioning chart.
Results evaluations.
Relationship evaluations.
Analysis of OKR.
Setup and monitoring of OKR.
Visualizing OKR.
Aligning the goals.
Interactions.
Pricing:
Perdoo provides a starting plan, and it is free.
Each user must pay $7.20 per month for the Premium plan.
Simple OKR:
The OKR management tool Simple OKR is ideal whether you're seeking a solution for your business, team, or personal use.
Simple OKR displays data on a single, uncomplicated dashboard and features an easy-to-use user interface.
With the platform, everyone can easily access company priorities, and teams are accountable to upper management while working toward their goals.
Important Aspects:
Progress monitoring
Goal setting
Management of unfavorable comments
Establish goals and communicate them to the team.
Simple to see the company's priorities
Pricing:
Simple OKR is accessible for $49.99 per month.
Zokri:
Zokri assists you in establishing goals and critical outcomes so that you may determine where all of your efforts should get focused. Once you set the OKRs, Zokri will prompt users to check off their daily obligations. After the day ends, they provide a progress report.
Additionally, Zokri offers automation options. For instance, automatic notifications anytime someone moves or completes a goal or essential outcome (or both).
Important aspects:
System of reminders and alerts to keep everyone on the course.
Utilize the key results dashboard to define the KPI and OKR owners.
Link tasks to projects so you can monitor the daily progress of each work across teams.
Plan meetings and check-ins directly on the interface.
Pricing:
Team – (OKR and KPI software) Free for one group of up to 10 individuals.
Key components– (OKR and KPI software) $5 per user per month gets you unlimited groups. (14-day no-risk trial)
Performance – (Performance management) $10 per monthly user for complete teams. (14-day no-risk trial)
Guidelines for Selecting the Ideal OKR Software
A few things should get considered when selecting any software or product for your business or team. The purpose here is to ensure you're getting the most excellent deal.
We considered these factors and searched for and ranked the top OKR software for this list.
They also apply when choosing any software for your team or corporation. These specifications comprise:
Usability:
It would help if you considered the software's usability whenever you prefer using it in your company.
How much time will the onboarding procedure require? Is any help, support, or support available from the software supplier to make this procedure convenient?
Interface
Any platform's user interface is a genuine and substantial factor.
Anything that functions like contemporary software but is still usable by non-technical members of your team may be what you're after. Accessibility also has a significant impact on the user interface.
Pricing and Costing Options:
The budget you have set aside for software purchases is crucial. With many alternatives for OKR resources, you want to pick software with all the necessary capabilities and within your budget.
Additionally, it is advantageous to look for price structures that are distinct, open, and adaptable.
Potential Synchronizations:
You should also pick an OKR tool that is simple to integrate with other solutions and technologies, especially ones your business is already utilizing. Such interfaces guarantee a seamless and organized workflow.
In addition to these primary requirements, you should think about other aspects.
Mainly the features offered by the OKR tool you are evaluating. And whether or not it will be able to meet the issues you are looking to fix.
Conclusion
Your teams cannot afford to operate without the following:
Clarity on strategic goals,
Knowing the purpose of everyday tasks,
Clear communication, and
Developments (if you want to build and expand your company.)
This alienation can cause many problems, such as lost time and money and miscommunication within the firm.
Ignoring such factors can be very hazardous to the company's overall well-being.
Consider using OKR tools to organize and communicate your business goals to all teams.
Your needs and budget will determine which OKR platform is ideal for you. The most effective product management tool, Chisel, is happy to guide you. If you want to design and manage your team's priorities or focus on your product lifecycle management.