Product Management and Product Strategy Advice for Startups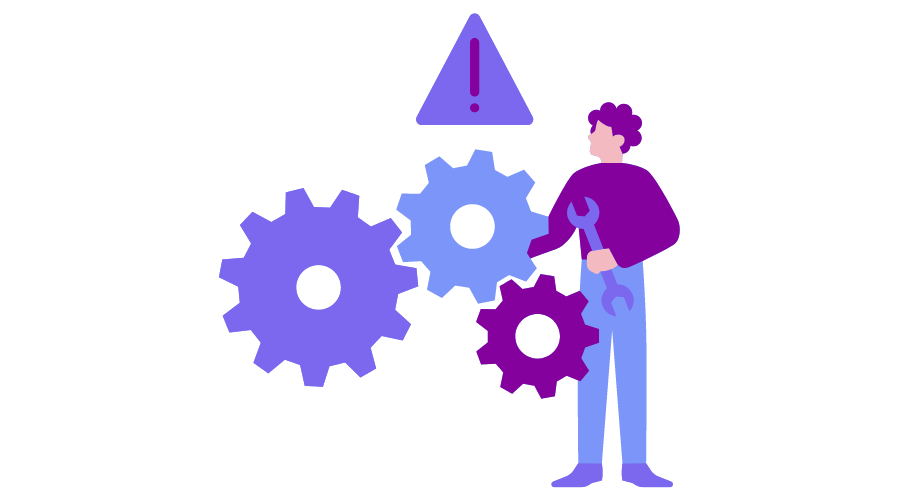 Would you climb a mountain without having a detailed map in hand? You would if you were an adventurous person. However, if you are simply trekking for fun, you don't want to get lost time and again and take a route that is long and painful, right?
This is what building a startup is like.
Fact: An eye-opening insight is that according to recent research, "A fully optimized product manager could increase company profits by 34.2%."
As a startup founder, you will wear many hats in the journey. However, as the company grows, you will need to put the structures and processes in place. This includes everything from developing your product to finding target markets and customers.
Start setting proper product management practices if you are in the idea validation stage and want to move forward.
What Is Product Management?
Product management is the backbone of any startup and is all about the product development process. It is the process of managing a product from its conception to its release and beyond.
One of the most influential people and the captain of the ship is the product manager.
The process here may seem straightforward.
However, it requires immense effort to develop and invent products to make them successful by bringing them to the customers' doorsteps.
Historically the role of a PM was only visible in large organizations that could afford to bring in more hands to work.
Recently, we have seen a pattern that; companies of every size and industry want a dedicated product person on board.
Product management is a field that continues to grow. It is the art of creating new products and services, then finding ways to sell them.
Product Management Lessons for Startups
Transforming Vision Into a Strategy
Getting a team together and working in the same direction will require them to understand the path they are taking and where to.
You have audacious and ambitious goals, but what rules success is how you execute that goal and reach it.
This is where product management comes into play. Product managers bring a set of perspectives and neatly fit the product and service, development, or iteration into a board product strategy.
Pro tip: A startup's success depends on how well they manage a product. The product manager must ensure that they meet the customer's needs and build the product with a user-centered approach.
To have this is of great value because it will help to draw out a clear, consistent, and concise strategy for your startup.
An excellent piece of advice for startups: Plan how you can measure the success and how you will spell the vision.
Narrow Down Your Focus
You will primarily hear product managers talking about problems. This thinking will help you move closer to your goal, your team's, and the organization's goals.
Product managers use product management tools and filter ideas, have conversations with teams and customers, and take requirements and feedback. Then compile it all into the problem that needs to be solved.
When the focus is more on the problem and developers understand, they can work efficiently.
Distractions are everywhere. As a startup, it is natural to shift gears or change and adjust your priorities or, at times, even pivot from the original idea.
However, you can still focus on the target when everything changes by keeping certain product management fundamentals intact.
Roles, Rules, and Responsibilities
There's no shying away from the fact that most startups are underresourced. Therefore each employee takes on every role that they can. For example, a marketing guy is a pro in excel, so they'll take on financial models.
However, as the startup develops into a full-fledged business, having various roles can be an obstacle.
When you have roles that aren't defined, there will be specific gaps, timelines missed, and work wasted.
You will also see a change in your company's politics and culture. Startups can learn from product managers that having structures in place, even in the most chaotic environment, is necessary.
Pro tip: Product management is a crucial part of the startup process. It is so important that the founder should not try to do it all themselves.
The founder should hire a product manager early in the process and let them take over. This will allow them to focus on their strengths and be more productive in the long run.
You can start developing structures, processes, frameworks, and rules as a startup. As time passes, you can change these to match your overall strategy.
Creating Long-term Product Management
A startup that succeeds has a great concept and a neatly organized roadmap.
Your work doesn't stop after beta, launch, test, and creating MVP. It is essential to use the principles of product management and consider how your product will change once it is in the market.
Answer the following question: What will your product look like one month after you have launched it in the market? Maybe one quarter, a year, or even a decade?
Balance Optimism With a Pragmatic Approach
It is necessary that you, as a startup, believe in yourself to work harder and have a good time doing so.
However, balancing optimism, hope, and a pragmatic approach is also essential.
When making a critical decision for your startup, having an objective thinking approach becomes all the more important. Sometimes your decisions will be a hit, sometimes not. Have confidence, but don't get carried away with a dommed idea because of the result you are getting.
Know Your Competitors and Customers
A product manager understands your competitors, their pricing, and their offerings.
With the help of product management, as a startup, you can develop ideas to solve the problems that exist in the market. Doing so will help you to discover newer opportunities, and eventually, you can stand out from the crowd.
Adding product management to your startup will also help you understand what your customers need and get feedback from them to add it to your product.
Roadmapping and Prototyping
One of the pieces of advice for a start-up regarding product management is creating a product roadmap is non-negotiable.
Having a roadmap helps every company, especially a startup, to point out and communicate the current place, the journey ahead, and the plan to execute it.
Are you looking for a reliable solution to help you plan and execute your roadmapping process effectively?
Look no further than Chisel! Our platform is designed to assist you in creating and managing your roadmaps efficiently, ensuring that you stay on track and achieve your goals.
Once you have feedback in place, product management suggests you build an interactive prototype.
Prioritizing Tasks
You must juggle multiple things simultaneously, whether as a small business or an entrepreneur.
However, with your business growing, taking more tasks than you can handle on your plate can be challenging.
To reduce the redundancy of work, prioritizing tasks as a product manager does, is compelling.

Locking a Business Plan
Lastly, the importance of product management for your start-up is to lock up the business plan once you have incorporated feedback into your prototype and prioritized it well.
This plan will help your startup to succeed in the long run.
Bonus: If you are looking for a complete guide to working as a product manager at a startup, check out this article.
What Is Product Strategy?
Product strategy is an essential aspect of any business. It defines the product, its value, and the target customer.
A product strategy should be a systematic process based on research and analysis of the market and customer needs. 
You must back it by understanding the company's strengths, weaknesses, opportunities, and threats.
Writing a product strategy and knowing how to do so is a solid starting point for any digital-based startup.
You can avoid making wrong decisions (at least partly), find your market fit, and streamline the path to your customers.
The Ultimate Product Strategy Guide for Startups
At the heart of everything a startup does, there is innovation. However, that innovation must match the goals that you have for your business.
One of the keys to the success of your startup is product strategy. In addition to transforming this strategy into various needs that crop up during the business's growth phase.
Bonus: Visit this article on our page to understand the product strategy framework with a step-by-step guide.
Now let's get to the advice for startups regarding product strategy.
To begin with, know that you must build your business with your idea; that is what product strategy is about.
Product strategy is about winning the game, and piracy
Don't be shocked; we aren't talking about the theft but a marketing tactic.
The first step to writing a good product strategy is to focus on determining whose revenue you will steal.
There are many problems that businesses are spending money to solve. Have a look at the market and find out what options you have that will match your ideas.
Make a list of the solutions and pricing; some will be cheap, free, or expensive.
If you want to become successful with your idea, it must include something already on the market.
Knowing where the money is going will help you determine your idea's business viability.
Bonus: Explore the six ingredients for making an effective product strategy.
Prioritize 
Once you have the list of solutions and price points, you must prioritize and decide which answers you want your product to get the revenue from.
If you want to become a profitable business, your product must be able to siphon away money from your competitors with as little effort as possible.
Blueprint
When we look at Uber, they came up with a blueprint to steal the revenue of streams of other forms of transportation by providing features better than the others.
Uber successfully got money away from vanpools and taxi companies because they had more reasons for customers to pay them more than their competitors.
Uber was aware of where its money was coming from; it prioritized its resources to capture as much of it as possible.
Fighting the Security System
Now "stealing money from competitors" is not an easy feat. Established companies have specific security systems that will make it challenging for new entrants to take their money away.
Already existing companies may have substandard products. However, they have become successful in creating barriers that there's no scope of entry for a new product or idea to take root.
In addition to that, customers can also be reluctant to try new products. Therefore it is your responsibility to bring in new perspectives and wipe out built-in biases and ways of using products.
Time to Break-in
If breaking these security systems is your startup's goal, then your product strategy must have at least three reasons why most of your consumers must spend their money on your products rather than on the competitors.
For instance, in our Uber example, they have three reasons in their product strategy and offer their customers: frictionless payment, control, and choice.
None of the other means of transportation can match up to the level of features Uber provides. Therefore they are shrinking and slowly moving out of the market.
Pro tip: Your product strategy must have all the barriers and the possible solutions to change your customer's behavior.
Now you can start by giving your product to your customers and getting feedback from them.
Product Strategy Crew
Many people make a product successful with their skillsets. Include the following people in your product strategy:
Product management
Engineering
Design
Research
Sales
Marketing
Pro tip: Your product strategy must evolve as you move through the product lifecycle.
Most of the best product strategies evolve with new information, and the bigger picture becomes more apparent.
Your product roadmap will also change as you decide which features you want to drop and what to discard.
Conclusion
Product management is crucial at every stage of running a business, a start-up, or even working as a product manager.
Combining product management and product strategy advice and learning from them will give you an upper hand in dealing with your customers and product in a better way.
You and your team can compile customer insights into product experiences, which will keep your customers happy, and satisfied. All of this, in turn, will help you in growing your business and increase your business value.