What Is Business Intelligence? Definition and Tools
July 2, 2021
Max 6min read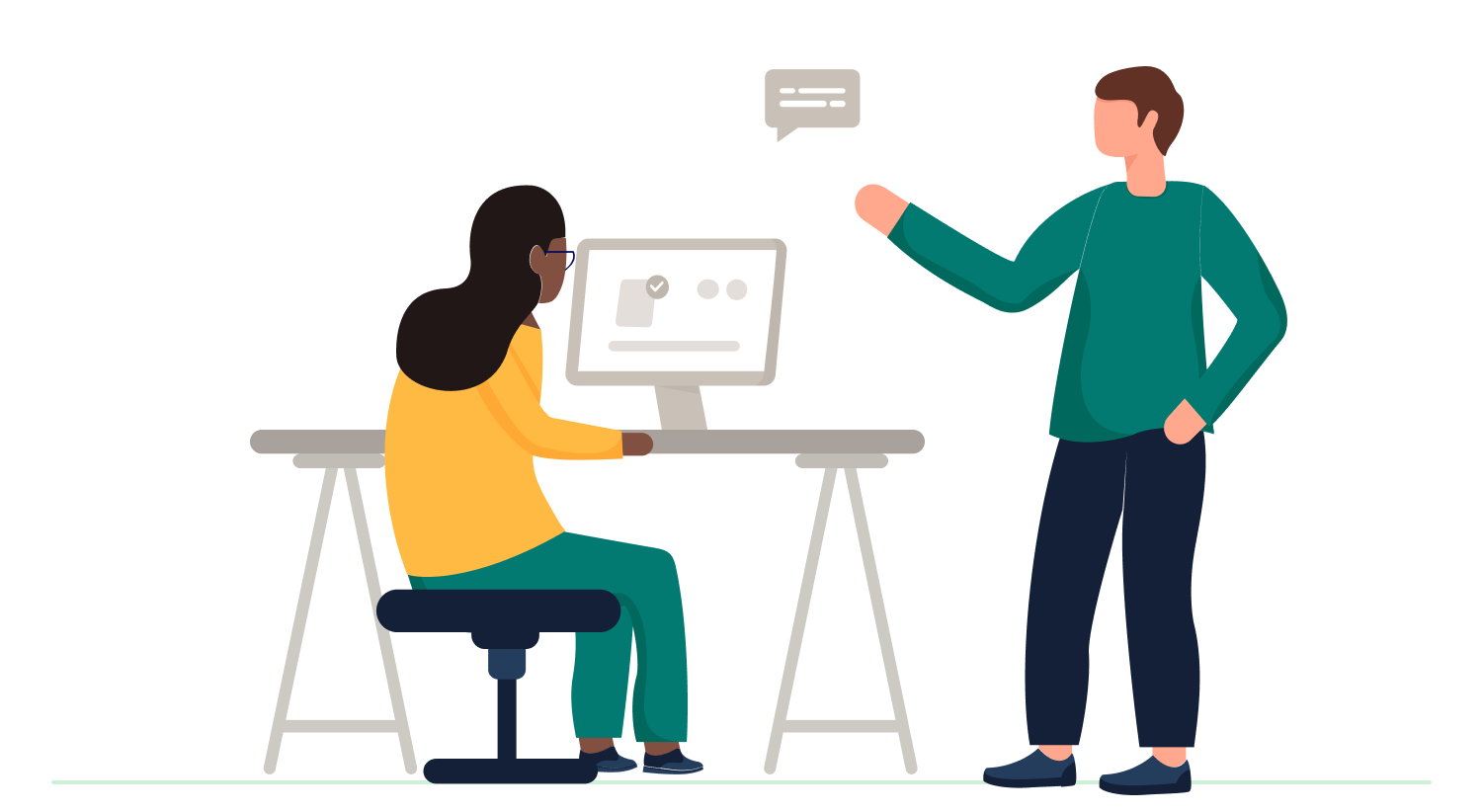 What Is Business Intelligence (BI)?
Business Intelligence Definition:
Business intelligence refers to processes that convert raw data into meaningful reports. This actionable knowledge help managers make better business decisions. Business intelligence represents the technical and procedural infrastructure and collects data via descriptive analysis, mining, and other sources.
Business intelligence refers to gathering and analyzing information and data relevant to your organization's growth.
In today's market, every organization's success is dependent on its data. The more accurate, in-depth data an organization has, the easier it becomes to make well-informed strategic decisions.
As part of the Business intelligence process, organizations may collect data from internal IT systems, market sentiment analysis, user research, industry systems, etc.
The data collection sources may vary based on your industry, product, customer base, or other factors.
The ultimate goal of any BI initiative is to enable an organization to make better decisions that lead to better revenue generation and a much-satisfied customer base.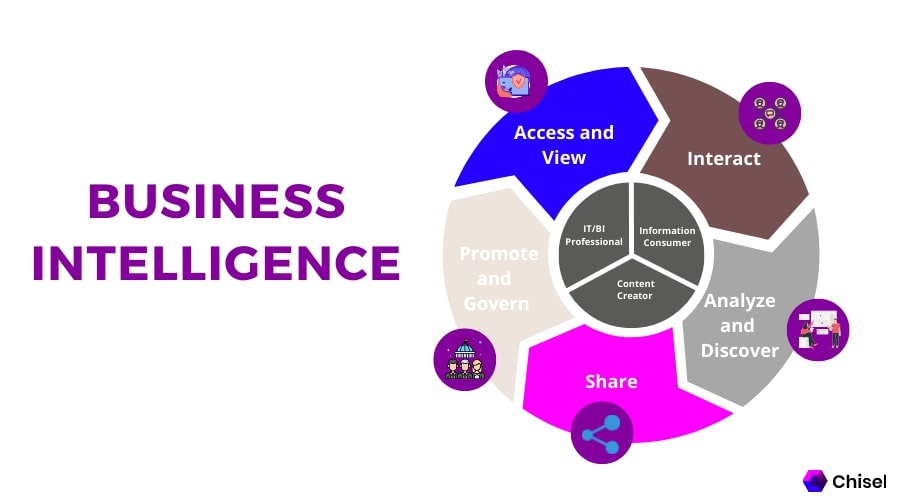 How Do You Create a Successful Business Intelligence Strategy?
Your business intelligence strategy will function as a blueprint. It will guide you in showing how to use your company's data to make better decisions effectively.
With just the right technology and software platform, you won't get the ROI. To create a strategy, you must have answers to the following three questions:
What are the ways to deploy your software?
What are the ways you will manage data for analysis purposes?
How will you convince your audience to make data-driven and well-informed decisions?
Before planning your business intelligence strategy, you must align it with your business vision and goals. Then you can start with the following seven steps to create the business intelligence strategy.
Worry not; we will simplify the steps for your understanding.
Choosing a sponsor
You must choose a sponsor for the project and other responsibilities among the high-level employees. A sponsor can be an executive-level leader.
Appoint a chief data officer for sponsoring the business intelligence initiative. Make sure you have the vision for the business intelligence in your company.
Keep your chief data officer up to date with your progress.
Choosing a business intelligence platform
Once you have the business intelligence sponsor on board, you must select the platform for analysis.
Choosing stakeholders and getting them involved
Business intelligence is a software project, but that doesn't mean only the IT department must look into it. Get a representative from every team on board affected by your business intelligence plan. Interview them and get answers to the data they use, what works for them and what doesn't, and so on.
You can use these insights for tailoring your business intelligence scope.
Forming the business intelligence team
To implement the business intelligence plan, you will need a cross functional team. Roles can include:
Enterprise architect
Site administrator
Analytics director
A data steward
Defining the scope of business intelligence
Companies can use business intelligence in many innovative ways.
Before deploying the business intelligence software, you must have the scope for the same ready.
Business intelligence will help your team make better business decisions for your company.
You need to determine how you will use the business intelligence platform and which departments will use it.
Preparing the data infrastructure
For business intelligence to run smoothly, you need to have clear data sources.
Earlier data came from the data warehouse. But today, data can come from various sources.
There are two types of data: trusted and untrusted data.
You can import the trusted data into the CRM (Customer Relationship Management), financial data, and spreadsheets.
Untrusted data includes emails, images, news items, and data from other such sources.
Developing a business intelligence roadmap
Now that you have the business intelligence strategy in place, you need to develop the roadmap to implement it effectively.
While creating your business intelligence roadmap, keep the following things in mind:
Stay proactive and not reactive
Milestones and dependencies are a must
Focus on the future
Pro tip: Team members and leaders can use the product roadmap software to build products effectively.
What Are Examples of Business Intelligence?
Let's look at one of the business intelligence examples wherein the New York shipping exchange (NYSHEX)- a shipping tech company, successfully reduced the team's dependency on the IT department.
The challenge was the NYSHEX regularly would extract data manually from the cloud apps and proprietary applications and later import it into Excel.
The tasks were laborious; only a few team members could access the data, and engineering teams were responsible for executing reports.
NYSHEX invested in the business intelligence tool and gathered their data into a singular system as part of the solution. With business intelligence, the entire company got access to the data. Hence, employees without coding knowledge could now dive into data and analyze it.
The above business intelligence example is one of its kind because the company was able to triple its shipping volume in 2019 between Asia and U.S.
What Are the Benefits of Business Intelligence in Modern Businesses?
According to the bi.survey.com website, the benefits of business intelligence are " to deliver an increase in the understanding of the forces shaping markets and businesses, and help companies act on that knowledge."
Overall the benefits of business intelligence in modern businesses are plenty. Such as:
Business intelligence helps modern businesses improve their customer experience and employee satisfaction
Businesses can make accurate data-driven decisions with business intelligence tools.
With business intelligence, reporting can become fast and accurate
Businesses can maximize revenue opportunities
Stay on top of the game in the market and KPIs
What Are the Best Business Intelligence Tools?
Microsoft Power BI
Let's begin with the best business intelligence tool you can use for free given by the tech giant company Microsoft.
It is not just free, but the additional features are also available at an affordable price.
The only thing that may stop you from getting this business tool is the software download requirement it has.
Zoho analytics
Three main reasons to buy Zoho analytics are:
Free trial available
The dashboard is visually attractive
You will receive support to get data from various sources
The only downside is that you will have to pay annually.
Sisense
Fortune 500 companies use Sisense for the following reasons:
It provides rapid deployment
Access to the AI
White label analytics are available
Dundas BI
Dundas, a business intelligence tool, has its basis in browsers. It provides a drag and drop interface and a free 45-day trial option.
Tableau desktop
Tableau business intelligence tool gives you a free trial offer and drag and drops buttons with a slick interface.
You may avoid it since it is expensive for some.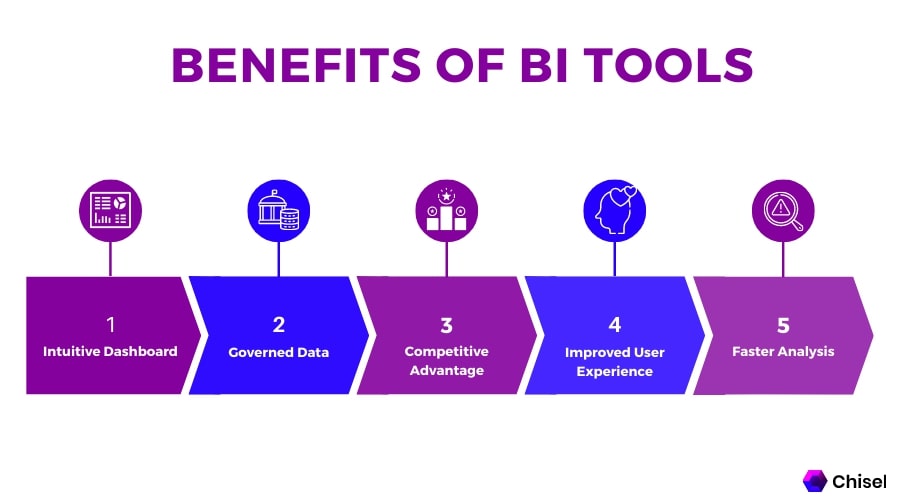 Business Intelligence vs. Business Analytics
Business intelligence and business analytics give companies a platform to analyze data to make better decisions.
The decisions will be either the present or the future, but that solely depends on the tools used.
Business intelligence refers to the use of data for daily operations in the business.
Leaders use the business intelligence tools to collect data about the current operations, maximize workflow, achieve specific business goals and produce informative reports.
Business intelligence tools can include the following:
Online analytical processing
Spreadsheets
Data mining software
Business activity monitoring software
Business and industry-related challenges can be tackled by leaders using business intelligence. All of this ensures that the company can meet its end goal.
On the other hand, business analytics has its basis in statistics. Data experts in business analytics use quantitative tools for analyzing, making predictions, and developing future strategies for the company's overall growth.
Business intelligence will tell the company what its current customers are looking like, and business analytics will define what the future customers will be doing.
Business analytics is a trendier term than business intelligence.
Three critical areas of business intelligence applications are:
Performance management
Visual insights
Reporting in simple terms
Three critical areas of business analytics applications include:
With the help of earlier financial statements, business analytics will tell the companies about revenue, project sales, expenses, and so on.
Business analysts can understand customer buying behaviors using statistical methods like classification, linear regression, and clustering.
Analysts can use data modeling tools to improve opportunities and determine the success rate of marketing campaigns.
FAQs
A business intelligence analyst term refers to a person in charge of processing and analyzing the data received from various sources.
A: Some of the negative impacts of business intelligence are:
Overburdening of the IT department
Employees will have low morale
Decrease in the sense of trust among employees
Difficulty in analyzing various data sources
Other negative impacts include poor data quality, adoption resistance, high prices of BI, and data breaches.
A: Following are some of the business intelligence best practices that you should follow:
Start small but have a plan right from the start
Get organization-wide buy-in
Must have a business intelligence blueprint
Have a well organized and maintained data  governance framework
Executing your business intelligence strategy in steps
Empowering and educating the overall business community