What Is Market Segmentation? Definition and Examples
July 9, 2021
Max 3min read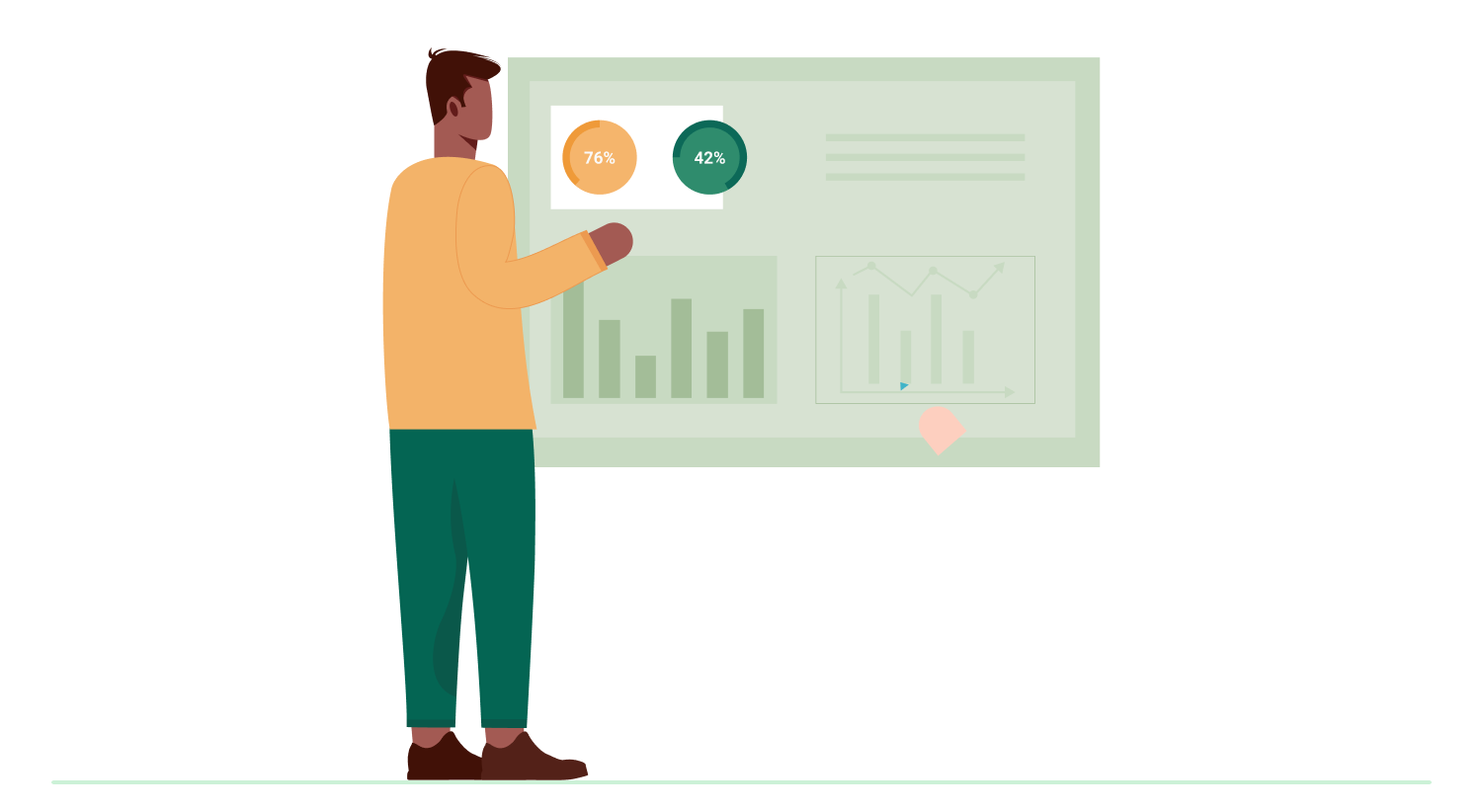 What is Market Segmentation?
Market Segmentation Definition
Market segmentation is a framework of analysis used to understand the target audience of one's business. It can be challenging to look at your target audience as one big group because of its large size and scope.
It is essential to break your target audience down into more manageable groups based on age, demographics, need level, etc. Such market segmentation practice helps the target audience to express their needs and interests more effectively.
Market segmentation is breaking down your target audience into manageable groups. The groups are categorized based on age, demographics, or other features influencing their interests, needs, and buying behavior.
Make sure you don't inhibit yourself to specific segments such as age and gender. Feel free to divide the general audience as per whatever characteristics suit the needs of your product.
Moreover, we suggest you always be open to reevaluating your segmentation because nothing lasts forever, and change is irreversible.
The purpose of market segmentation is to guide organizations in tracking the changes in customer behavior. On that basis, internal processes have the scope for improvement to respond to these customers differently.
Market segmentation is an excellent guide for product managers in product roadmap development and implementation of product management software.
You can take advantage of product management software like Chisel in this process.
What are the steps in the market segmentation process?
Here's a step-by-step guide for developing a market segmentation plan for marketers:
Examine your current customers:
The above step will assist marketers in better understanding their customers' behavior. Here are some customer engagement marketing tactics.
Create a consumer segment group for your product:
Once you've figured out who your target user group is, you can create a detailed picture of them. It can help you gain a 360-degree view of your customer and develop the best marketing approach for them.
Build a brand position for your product:
When a marketer knows who his target customer is, it's much easier to position a product in such a way that it solves the user's problems.
Discover the ideal market niche for your brand:
You connect your product with the needs of your customers. What problem does your product solve? What client group has unmet needs? Connect the two, and you'll discover your ideal user group.
Get your campaign started:
Examine your homework. It's time to put your campaign into action. To be cautious, you can always A/B test. For the best results, test your campaign.
How to create your market segmentation strategies?
Establish a goal:
What are your goals for this market segmentation procedure? Market segmentation determines which clients and categories are the most profitable for your company most of the time.
Define your target audience:
Is the world in desperate need of your goods and services? What is the size of the market for your product? Is there room for another competitor, or does your company have a monopoly?
Recognize market segments:
You'll need to pick what market segmentation approach to use based on your market research to locate your target market.
Assess and comprehend your target market:
Examine consumer data, purchasing habits, rivals, and the size of various client groupings' markets. To gain relevant insights, use a combination of qualitative and quantitative research methodologies.
Create effective marketing strategies:
After you've identified a desirable market group, consider the best strategy to get your brand in front of them.
Your initiatives in marketing will not be in vain if you know:
What messages will people respond to
Where they spend most of their time, and
What they value from a business.
Assess performance:
After you've launched your marketing strategy, you'll need to assess its effectiveness.
What are market segmentation examples?
Coca-Cola:
Coca-Cola utilizes every sort of market segmentation to create goods that appeal to every individual, with innumerable items accessible in practically every country across the world.
AAPL (Apple):
Apple made its money by segmenting the whole electronics market into early adopters and wealthy market sectors.
You may also be interested in:
FAQs
Market segmentation is essential to reach a suitable audience for your product. Market segmentation often requires market research where the customer's needs, problems, and expectations are understood deeper. You can personalize marketing campaigns for a target audience segment for higher engagement and conversion.
Marketers can save time, money, and other resources by segmenting their campaigns. Companies can learn more about their customers using market segmentation. They obtain a more excellent grasp of the requirements and desires of customers, allowing them to customize campaigns to the client segments most likely to purchase products.
Companies can establish marketing strategies critical to their growth and development by identifying the needs for effective market segmentation. The five requirements for efficient market segmentation are as follows:
Measurable

Accessible

Substantial

Differentiable

Actionable