What is Mixpanel? Definition and Alternatives
July 2, 2021
Max 5min read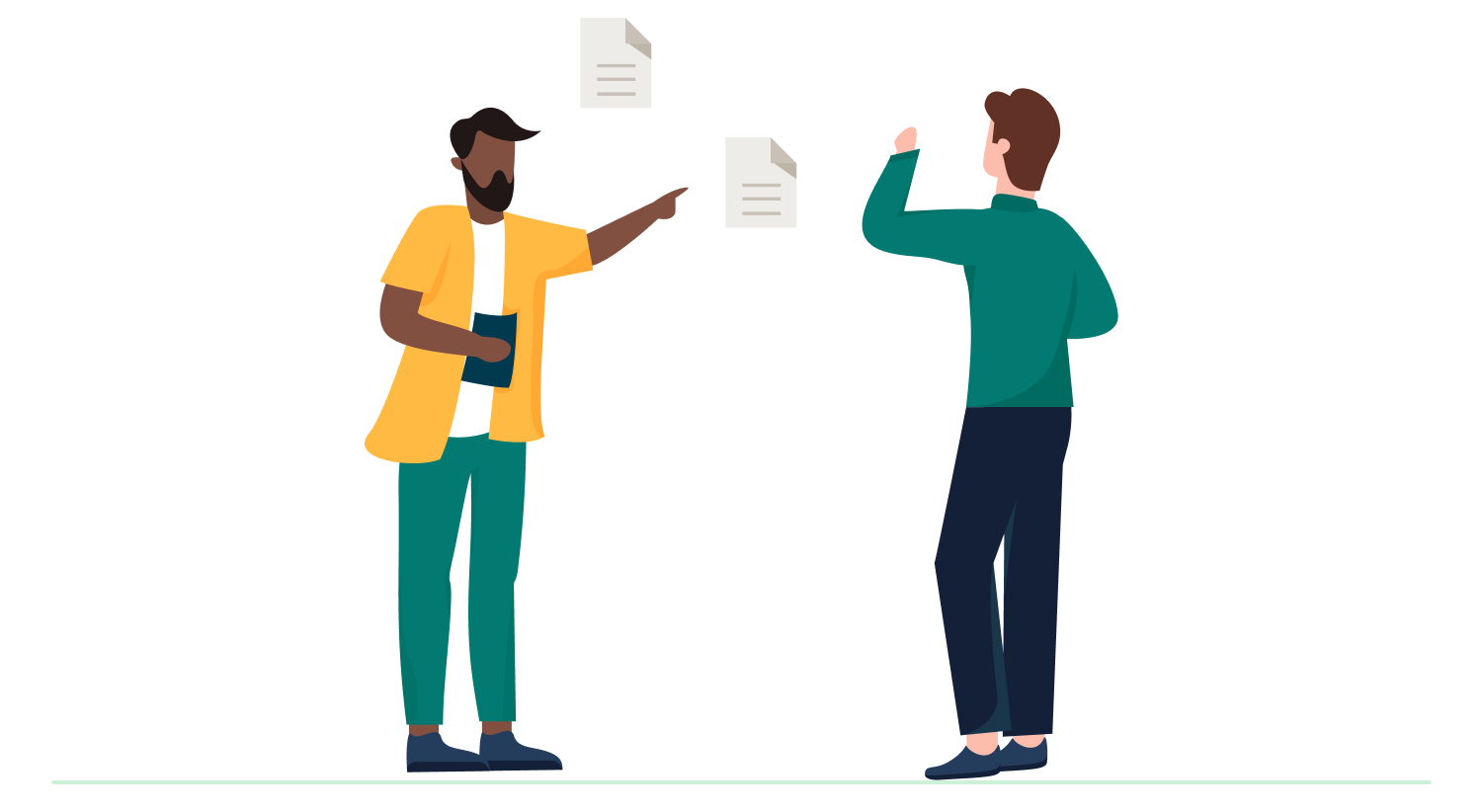 What Is Mixpanel?
Mixpanel Definition:
Mixpanel tool enables businesses to analyze how their users interact with internet-based products. Companies can make product decisions by looking at mixpanel. It shows data in real-time, which helps you to identify the trends and thoroughly understand your users' behavior.
Mixpanel is an analytics tool used for SaaS products to get insights into user engagement metrics. Mixpanel is a user-centric model that focuses on event tracking on a website or software.
Product managers, data analysts, and software developers can get on the same page using mixpanel by getting answers to the following two questions:
In what ways do people use our products?
Who are our product users?
Mixpanel can track user engagement like site visits, time of a visit, signups, etc. It traces any action or anything the user does on the product application, like sharing or commenting on a post or uploading a picture.
It can also track the device through which businesses access the website or application. All of this information helps optimize the user experience.
How Does Mixpanel Work?
Before we dive into how the mixpanel works, let's first understand a few key terms:
Events
Events refer to the action your audience/users take inside your product or website. These actions can include becoming a paid customer, signing up, or downloading some pdf documents.
Properties
Properties in the mixpanel provide additional information for events. For instance, signing up can have the following properties:
Mixpanel has default properties plus name, location, and region and comes under added properties.
Profiles
Profiles are also known as users. They show you how you attach events to users.
Now getting back to how does the mixpanel works.
There are specific libraries such as Android, JavaScript, PHP, iOS, and others available on mixpanel.
Next, you must implement these libraries in your product and the specific events you plan to track.
Mixpanelw website has detailed overviews on how to integrate these libraries of PHP, JavaScript, iOS, and others.
What Are Alternatives and Competitors to Mixpanel?
You know the mixpanel benefits are many. They include event tracking by customers, data governance features, providing granular data on user activity, and so on.
However, mixpanel also has some limitations which will make you search for other alternatives.
Some of the limitations of mixpanel are as follows:
Manual event tracking is not possible
Your product team will need the engineering efforts to track user behavior in detail
Outdated and clunkier in comparison to newer alternatives
No access to the entire historical data
You need to look at some of the mixpanel alternatives and competitors if you are willing to find new options. They are:
Heap comes with manual tracking, which is one of the significant shortcomings of mixpanel
Pendo has additional features such as user and employee onboarding and computing well on the analytics feature set.
Clevertap mainly focuses on the needs of the consumer sector companies. It relies on AI and suggests the path to increase conversions and revenue.
Amplitude has its basis on users. It will help you identify the behavioral patterns of your users.
The top features of amplitude are customizable data structure, behavioral analytics, and first-party behavioral data.
Google analytics has its basis in analytics. It will show you minute details of how users found your website and the places they came from, and so on.
To begin with, it has no free version available. Hence adobe analytics is expensive and feature-heavy.
However, it has customizable options that large organizations will find valuable.
Countly is an in-depth user analytics platform. Some of its top features include a 360-degree view of the customer journeys, screw and private analytics, and so on.
Product and marketing teams can mainly benefit from Kissmetrics. Some of the top features of Kissmetrics include Funnel reporting, cohort reporting, and A/B testing, among others.
Let's Compare Mixpanel With Its Competitors
Mixpanel vs. Amplitude
Deciding between mixpanel and amplitude product analytics tools has become difficult for marketers.
These tools are great and have their basis in the events and mainly focus on user behavior tracking.
Mixpanel provides basic dashboards first, and then you can choose from the options available for you to select.
Amplitude, on the other hand, will let you customize first. It does have the dashboard creation option in the analytics workflow. If your business has more data, the amplitude can provide more options and use cases.
Both the tools don't have any sign of AI as of yet. Mixpanel and amplitude apply data science to guide you in taking action on the behavioral predictions.
Via the mixpanel's predict models, they will look at the individual users who are likely to finish the conversion action.
Via amplitude's personas, it automatically categorizes the same users into behavioral groups.
If you want to quickly and smoothly send the data to external platforms like salesforce, mixpanel does excellent.
It lets you integrate with Zapier as well. You can also send the webhook of users to the tools that you like via mixpanel.
With mixpanel's marketing automation suite, businesses can act on the user's data by simply dropping a message to them. They can do this on the basis of conditions and by running the optimization tests.
Mixpanel also has a built notifications system. You can receive notifications related to SMS, email, and so on.
On the other hand, amplitude provides notifications via intercom at an added cost.
Funnel reports let you understand where your users are dropping in the product.
Both mixpanel and amplitude will let you build funnels and check the conversion rate. However, the amplitude will let you also look at the ordered and unordered funnels.
Check the pricing options for amplitude and mixpanel and decide what suits your business.
Mixpanel vs. Google analytics
Features
Let's look at mixpanel's feature overview.
Mixpanel offers interactive product reports with unlimited segmentation capabilities, lets you track users in groups, provides data quality, and regulates access.
Google Analytics offers its customers specific web acquisition metrics, dashboards, audience, advertising and acquisition reports, data visualization, real-time user data, and anomaly detection.
Downside
The limitations of mixpanel are:
Expensive for the complete feature set
Constantly changing features
Too much time spent on configuring
Governance features are not available for huge organizations
The downside of GA are:
The manual customization step is a tedious task
Shows vanity metrics
Not easy to measure the individual behavior metrics
Segmentation capabilities are limited
No customer support
You may also be interested in:
FAQs
Mixpanel is an analytics tool used to track and analyze user behavior, events, and interactions on a website or software application. 
Having this tracking tool helps optimize the user experience and is also helpful in SaaS businesses.
Through Mixpanel API, users can access and post the information processed and analyzed by Mixpanel.
You can track events in mixpanel from the client devices. Mixpanel suggests using one of their client-side SDKs as it provides retrying, batching, queuing, and more. In just a few steps, you can track events.