What Is Pendo? Definition and Overview
March 30, 2023
Max 5min read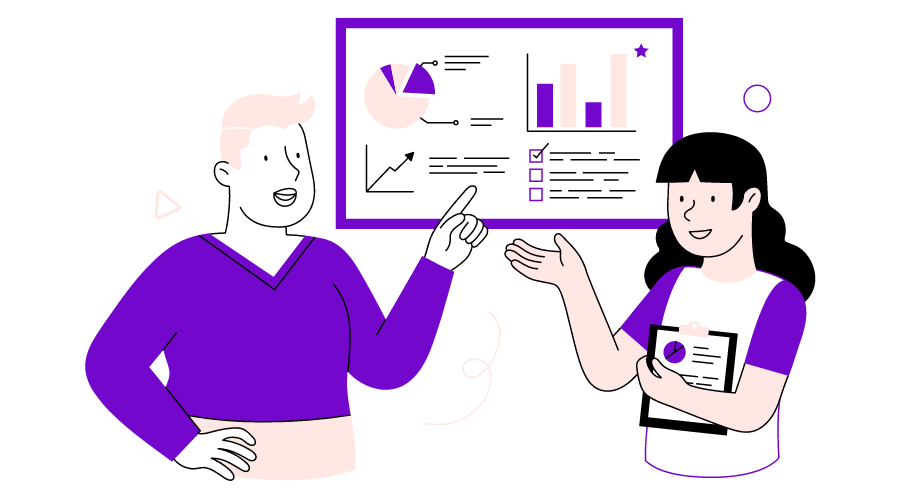 As the world grows digitally every day, with newer innovations sparkling like fireworks, businesses of all shapes and sizes are scrambling to keep up with the ever-changing landscape of customer needs and expectations.
In the article, What is Pendo (and how will it help you)?, one of the co-founders of Pendo, Todd Olson takes us on the journey of why Pendo exists and its other facets. He begins by describing how it's frustrating when a website/ software product is slow to load, has missing features, and has additional minute but essential flaws.
All of these experiences put your users in a bad mood. And relying solely on your engineering or UI team to dig out answers to questions, such as how customers feel about your product, is unfair.
Do you agree too?
If yes, you are right on track! Because Pendo's mission is to give product managers a platform to understand better how customers are using their products so that they can sit back and work on crafting better products.
If you are one of the businesses looking to sort out and revolutionize the way you approach product management and user engagement, Pendo is the app for you.
Why? How? What?
These questions we will cover in this article.
What Is Pendo?
Pendo Definition
Pendo is a commercial product analytics and user experience app that helps teams in software companies develop better products that resonate with users.
As Pendo's official website points out, there are three main elements to Pendo.
The all-in-one platform helps you create software experiences your users will love with integrated products designed to work better together.
With their easy-to-use, low-code solutions, you can democratize product data and let insights power your whole organization with solutions anyone can use.
Leveraging the power of qualitative and quantitative data to get a full view of how users feel and behave is possible because of the comprehensive data.
In one line, Pendo is a software platform that fabricates your software finer.
Why Is It Called Pendo?
The word 'Pendo' in Latin has many meanings, such as weigh out, pay, payout, judge, value, consider, etc.
However, as far as the term Pendo goes for the software platform we are talking about, it is the Latin word for 'Value.'
The founders have explained that they chose the term value/ Pendo because 'it reminds us of what's ultimately most important: to provide value to our customers so that they can provide value to theirs.'
The other reason being it is short and simple to pronounce.
What Does Pendo Software Do?
With industry leaders like Salesforce, Zenesk, and Verizon Connect using Pendo, there are a variety of tools that help you to grow adoption(28% increase in active users), iterate quickly(30% faster feature validation) and retain customers(5% reduction in customer churn).
Analytics
This product experience platform for product teams helps you to understand how users engage with your products. By identifying invisible friction, accelerating adoption, and improving software experiences with analytics.
In-app Guides
You can guide and educate your customers at scale. You can build personalized in-app communication that improves the product experience and software adoption.
Feedback
You can build the right features every time because of Pendo's ability to create impactful products by capturing and thoroughly understanding feedback at scale.
Roadmaps
Communicating your product priorities is much easier because of Pendo's feature of aligning product stakeholders and bringing a data-informed approach to your roadmaps.
Mobile
Using Pendo, you can engage with your customers wherever they are. Understanding and guiding your customers through a seamless journey of the product on any device is also possible with Pendo.
SaaS Portfolio Insights
Ensuring you have the right tech for your product team is vital. Pendo's SaaS portfolio insights product encourages application and process adoption and drives the ROI across your company.
Integrations
You can connect the power of Pendo with all the tools you regularly use. Integrations currently featured in Pendo are Salesforce, Jira, HubSpot, Intercom, and many others.
Who Can Use Pendo?
Large enterprises, mid-size and small businesses can use this app. Many product managers, designers, marketers, and developers use Pendo for various reasons.
Product Managers
Gaining insights into customer behavior and preferences, and making data-driven decisions, about product development and improvement are essential for PMs. Pendo helps with all that.
Designers
Designers can use Pendo to gather user feedback and identify opportunities for improving the user experience.
Developers
With the help of Pendo, developers can track user engagement and the adoption of newer features. They can also identify and resolve technical issues.
Marketers
Marketers can use Pendo to track user behavior and preferences and to personalize user experiences based on that data.
Overall, Pendo is designed to be a versatile tool that any team can use to develop and improve digital products.
How To Use a Pendo App?
To use a Pendo app, you typically need to follow a few key steps:
Sign Up for Pendo
If you still need to do so, you must sign up for a Pendo account. You can do this on the Pendo website, and you'll need to provide some basic information about your company and your team.
Install the Pendo SDK
Once you have a Pendo account, you must install the Pendo software development kit (SDK) in your application.
This SDK allows Pendo to collect data about how users interact with your app and to provide insights and analytics about that usage.
Configure Your Pendo Account
Once you've installed the SDK, you must configure your Pendo account to work with your app.
This involves tracking key user actions, creating segments to group users based on behavior or demographics, and setting up goals and events to track user engagement and conversion.
Monitor Your App Usage
With your Pendo account configured, you can start to monitor how users interact with your app.
You can track things like user flows, feature usage, and user feedback and use this data to identify opportunities for improvement.
Act-On Insights
Once you have insights from Pendo, you can use them to make data-driven decisions about improving your app.
For example, you might identify a feature you aren't using as much as you had hoped and decide to update or remove it.
Or you might see that users are struggling with a particular workflow and decide to make it more intuitive.
Overall, using a Pendo app involves a combination of technical setup, configuration, and ongoing monitoring and analysis.
FAQs
Pendo and Google Analytics serve different purposes. Both of these tools involve tracking user behavior on web pages and apps.
However, Google Analytics is a web analytics tool that provides insights into your web visitor's behavior. You can track metrics like page views, conversion, and bounce rates.
Pendo, on the other hand, is a product analytics tool that helps product teams understand how users interact with their products. You can track feature usage; user flows, and retention rates.
As per Pendo's research, as of Nov'22, 7,000+ companies currently use Pendo to provide better software experience to approximately 600 million users monthly.