What Is Strategic Planning? (Definition and Examples)
July 1, 2022
Max 7min read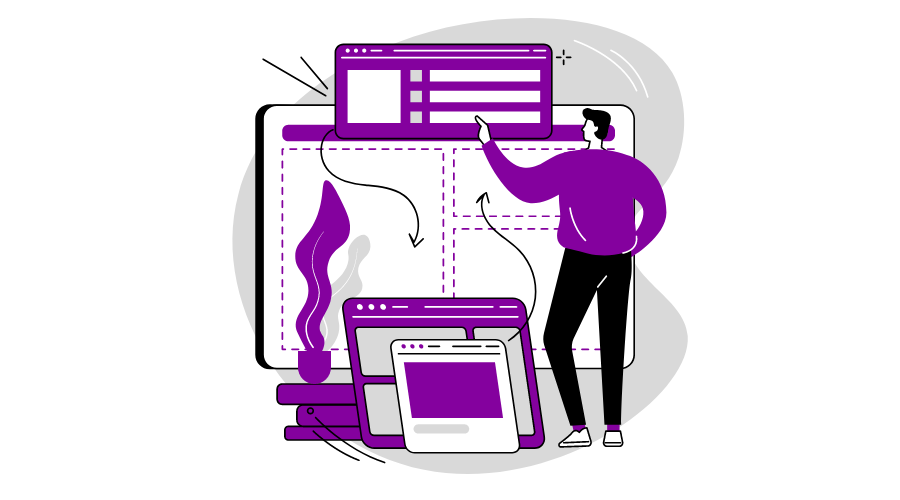 What Is Strategic Planning?
Definition of Strategic Planning
Strategic planning refers to developing specific business plans, putting them into action, and analyzing the results regarding a company's overarching long-term goals or objectives.
Strategic planning is another buzzword that businesses and startups revolve around. However, most of them are only stuck on strategic thinking.
There's a difference between strategic thinking and strategic planning. The latter gets things done.
But what is strategic planning, and what does it involve?
Strategic planning is the process of developing a defined business strategy that helps your company's direction.
It involves prioritization, efficient resource capacity planning, the optimization of operations, and the assurance that all employees and stakeholders align towards the same goals.
It reaffirms a company's direction and how it will measure its success.
What Are the Types of Strategic Planning?
There are three main types of strategic planning:
Annual planning
Annual planning is a process that takes place over one year. It involves setting goals and objectives for the year and developing strategies to achieve those goals.
Annual planning is best suited for stable businesses with a predictable sales cycle.
Rolling planning
Rolling planning involves setting goals and objectives on a rolling basis and developing strategies to achieve those goals.
Rolling planning is best suited for businesses in a growth phase or an unpredictable sales cycle.
Crisis planning
Crisis planning is a process in response to a specific crisis.
It involves developing a plan to address the crisis and implementing that plan.
In addition to these, there are specific strategic planning models that you can adopt while approaching your strategic plan.
Some of the strategic planning models are as follows:
SWOT Analysis
The SWOT analysis is a rising model that companies frequently employ at the start of the strategic planning process.
It highlights the internal and external factors that help or hinder the achievement of a corporate goal.
Strengths– Factors of the company that can assist in achieving the goal.
Weaknesses– Factors of the business that may obstruct the achievement of the goal
Opportunities– External variables that could assist in achieving the goal.
Threats– External variables that may obstruct the achievement of the goal.
SWOT analysis might assist you in figuring out what you're good at and where you could improve.
Take a look at our SWOT analysis guide.
PESTLE Analysis
PESTLE divides the business environment into four categories:
Political– Changes in taxation, trading agreements, or grant support for enterprises are examples of political factors.
Economic– Interest rates, inflation, and changes in consumer demand are all economic factors.
Social– Factors such as altering lifestyle patterns or demographic trends
Technological– Emerging technology or equipment that boosts productivity are examples of technological advancements.
Legal– Changes in employment law or the way your industry is controlled are examples of legal changes.
Environmental– Customers, regulators, and employees' expectations of sustainable development evolve.
Now that you know how to approach your strategic planning process, look at the elements of strategic planning.
What Are the Elements of Strategic Planning?
There are four essential elements of strategic planning that you must pay attention to. They are as follows:
Your Mission
Strategic planning begins with a mission statement that gives a business a feeling of direction and purpose.
An organization's mission statement describes who it is, what it does, and where it wants to go. Mission statements are usually broad but specific.
A company in the education field, for example, might aim to be the market leader in online virtual instructional tools and services.
Your Goals
Selecting goals is an integral part of strategic planning. Most teams use SMART goals or other objectively quantifiable goals.
Measurable goals are vital because they allow business leaders to assess how well the company meets its objectives and achieves its overall mission.
You can begin your SMART goal-setting journey by reading our guide on it.
Alignment
Alignment is a crucial yet often neglected element of strategic planning. Here are some things to keep in mind: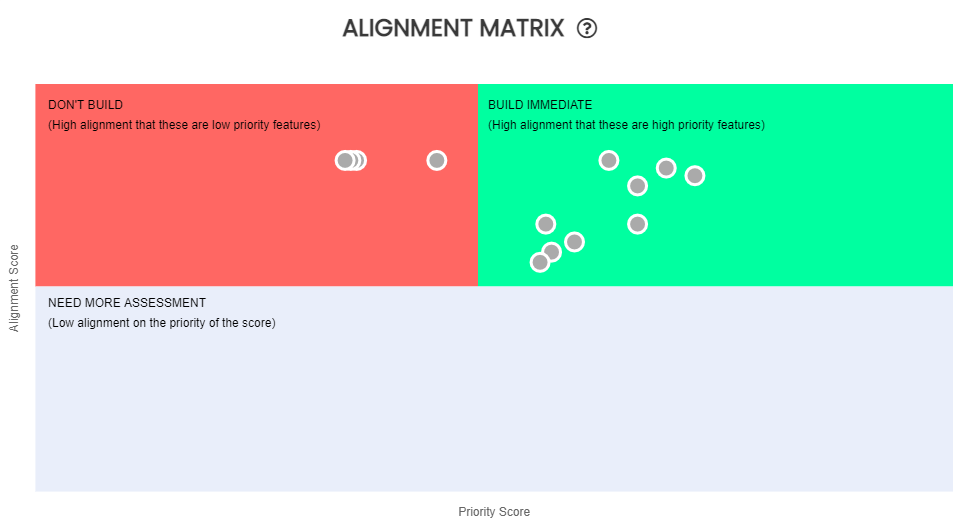 You can always get started with your internal team alignment and make your way up. At Chisel, we use the Team Radar feature to grasp which page each team is on.
Why Is Strategic Planning Important?
The strategic planning process is essential for several reasons.
It helps you take a step back, assess your business or organization's current situation, and identify areas that need improvement.
Furthermore, it gives you a roadmap to follow as you work to achieve your goals.
Good strategic planning will keep you focused and help ensure that you make decisions aligned with your overall goals.
If you're unsure where to start, there are many product and business strategy templates and tools we discuss in our blogs.
What Are the Steps in the Strategic Planning Process?
You can carry out strategic planning through the following steps:
Identifying
The first step in strategic planning is identifying a company's present strategic position.
This is where stakeholders examine the organization and its environment using the existing strategic plan, including the mission statement and long-term strategic goals.
Prioritizing
The strategic planners then develop targets and objectives that align with the organization's mission and goals to help the company achieve them.
There could be a lot of potential goals; thus, prioritizing the most important, relevant, and immediate ones is crucial.
You may employ any prioritization matrix or establish OKRs in this step.
Developing
This is the crux of strategic planning, in which stakeholders work together to develop the stages or strategies required to achieve a specified strategic goal.
This may entail developing short-term tactical business strategies that align with the overall strategy.
Stakeholders participating in the development use tools like a mind-map to visualize and alter the plan.
Implementing
It's time to put the strategic plan into action after being prepared.
To set roles, make investments, alter policies and processes, and develop measurement and reporting, you must communicate well across the business.
Strategic management and regular strategic reviews are usually part of the implementation process to ensure that objectives stay on track.
Evaluating
As company conditions change and new possibilities arise, you should regularly evaluate and update your strategic planning to alter priorities and reconsider goals.
Quarterly evaluations of KPIs are possible, as are annual revisions to the strategic plan.
Stakeholders can review performance against goals using balanced scorecards and other tools.
Now you know the fundamental steps involved in the strategic planning process. However, you can take it one step forward by instilling some best practices.
What Are the Best Practices for Strategic Planning?
A few best practices for strategic planning can help businesses get the most out of this process.
Team Alignment
The first best practice for strategic planning is ensuring that the entire team is involved.
From the CEO to the entry-level employees, everyone should have a say in the company's goals and how you can achieve them. This ensures everyone is on the same page and working towards the same objectives.
Using product roadmap software's that align all teams and stakeholders in one place can come in handy.

Periodic Review
Another best practice for strategic planning is reviewing and adjusting the plan as needed.
The business landscape is constantly competitive, so it's essential to ensure that the strategic plan is still relevant and achievable.
Adjusting the plan as needed will help keep the business on track and ensure that the goals are still realistic.
Transparent Communication
Finally, one of the most essential best practices for strategic planning is communicating the plan to everyone in the company.
Employees need to know the goals and how they can help achieve them. By communicating the plan clearly, businesses can ensure that everyone is working towards the same objectives.
By following these best practices for strategic planning, businesses can ensure that they get the most out of this essential process.
What Are the Examples of Strategic Planning?
Some of the most popular companies globally are known for their strategic planning.
Nike, for example, has a well-defined strategic plan that has helped them become one of the most successful companies in the world.
Another great example is Google, which has a clear strategic plan that has helped them become a global powerhouse.
Regarding social media giants, Facebook is one of the top dogs. With over 2.23 billion monthly active users, the platform boasts incredible reach.
Given its size and scope, it's no surprise that Facebook takes a very strategic approach to its planning. The company has a whole team dedicated to strategic planning and execution.
Well, now you have everything you need. Let's embark on your strategic planning journey with Chisel's free-forever all-rounder product management tools!
FAQs
Strategic committee usually leads the strategic planning. This committee may include stakeholders, corporate executives, product owners and managers, and other strategic consultants.
Goals and objectives are two critical components of strategic planning. Goals are the broad, long-term aspirations that an organization hopes to achieve. Objectives are the specific, measurable steps an organization will take to achieve its goals.