The ABCs Of Prioritization: Tools for Better product management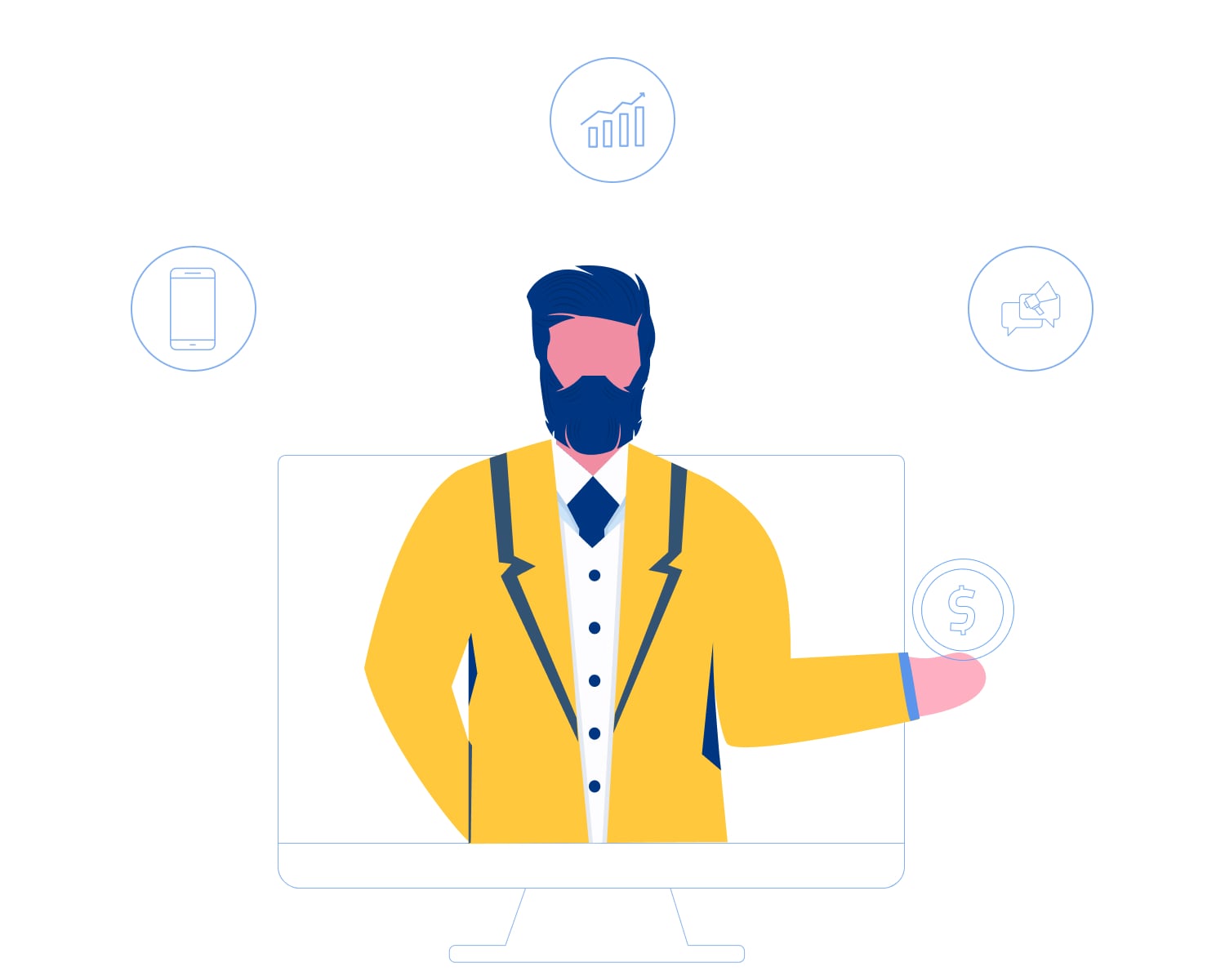 We often forget some tasks or do them rather poorly in the hustle-bustle of deadlines. The prioritization of tasks becomes one of the most critical aspects of product management. It helps to keep deadlines on track and provides the much-needed balance between speed and quality.
Prioritizing can be difficult, especially when you need to prioritize many tasks, but it doesn't have to be that way! There are various tools available today for prioritizing your tasks, making your life a lot easier.
This article will discuss how prioritization works and some popular prioritization tools, so you know what type is best for you.
Let's Begin!
What is prioritization?
The prioritization of tasks is organizing and ranking functions in order of importance or urgency. This ranking system allows for a better understanding of what you need to do first and helps in meeting deadlines.
It can be challenging to prioritize when many tasks are at hand, but it becomes much easier by using the right tool.
Why should I prioritize?
The answer to this question is simple- prioritizing leads to success. It becomes easier to identify the most important tasks and complete them first when you prioritize. This system saves time and ensures that you produce high-quality work.
Here are three reasons why prioritization is a boon for your product strategy:
1: More Efficiency, Less Stress.
With prioritization, you get a clear idea of what needs to be taken care of first. This clarity helps in time management and thus reduces stress levels. Also, prioritizing allows you to focus on your tasks more efficiently– it becomes easier for us to concentrate better when we know that our work is being done with due importance.
Psychological research suggests that making a priority-based to-do list helps us reduce the stress of unforeseen tasks. If a simple to-do list can have such a significant impact on our day, imagine the effect of prioritization on your product and strategy.
Additionally, prioritizing helps in better decision-making as it provides a clear view of what task you need to address immediately.
2: More Alignment, Less Conflict.
Very often, the goals of a business leader may not align with the purposes of the team leader handling a specific aspect of your product. A successful product strategy involves aligning goals and ensuring everyone is on the same page.
This becomes possible with prioritization.
A prioritization tool also works as a great way to align your team's goals. You can set the same purpose for everyone visible on their computer screens or mobile phones, and they will be aware of what you all are working towards.
This helps them understand how each feature contributes to achieving the ultimate goal faster!
3: More Time, Less Procrastination.
When we are aware that the task at hand is essential, it becomes easier for us to resist the temptation of procrastination. This is because prioritization provides a sense of urgency- once you have finished prioritizing your tasks, you will know which one deserves your immediate attention and which can wait.
The feeling of being overwhelmed often leads to procrastination. However, when we use prioritization tools for our product strategy, we have an entire roadmap ahead of us. Each person on the team knows the what-why-how-when of the product.
This way, not only does the product development happen smoothly but also in time.
By the end, you are left with additional time that you had no clue about. This time helps review your product and plan external strategies and succession plans. Or just more time for you to take a vacation in the Maldives!
Now that we've understood the why of prioritization let's get into its how.
Here are three practical and commonly used prioritization frameworks
Let's get started with some RICE, shall we?
1: RICE Framework
The RICE prioritization system makes you think about why something needs to be prioritized and how it can impact your product or project. It also helps understand where your efforts need more dedication, thus saving time for better productivity!
R = Reach (How many people will this particular task or feature reach?)
I = Impact (How much will this feature or service affect people?)
C = Confidence (How confident are we (backed by data) about the R and I of the feature/task on people?)
E = Effort (How much time and effort would be invested into this particular area?)
R x I x C / E = RICE Score.
You then calculate the final score by assigning an individual score to each category. Prioritization using this method gives importance to those tasks with a high RICE score.
2: MoSCoW Framework
Well, we know what you're thinking, but no, Russia didn't develop this framework. MoSCoW prioritization is a prioritization framework that has been used for decades. The British Ministry of Defense first popularized it. The system helps prioritize tasks based on four categories:
Must-Have
Should-Have
Could-Have
Won't-Have
If you're intrigued by this advanced yet straightforward method, you should go ahead and read about it in action through our glossary section or MoSCoW Framework Review.
3: Value v/s Effort Framework
The Value v/s Effort Framework is another prioritization tool that finds its basis on the two factors of value and effort. You can use this prioritization tool when you have a lot of tasks with varying weights and steps, and you can then easily prioritize by sorting your tasks according to their value and action.
The most important task will be at the top of your list, while those with relatively lesser importance go towards lower the end.
You can prioritize with the help of a Value v/s Effort Grid. In case you want to know more about this prioritization tool, visit our blog post on it or read through its detailed guide in our blog.
Now, we've understood some of the most effective ways to prioritize our process. Shall we now dive to the jewels that make prioritization and product management a child's play?
Top 4 Prioritization Tools for you
While there are several tools to choose from, we want to give you an overview of the best in the market. Through a comparative pros and cons list, here are the top 4 product management tools for you.
1: Chisel
Yes, you are on our page. But no, we're not self-promoting. Here are the facts for you.
Chisel is a product management tool to perfectly balance the three dimensions of product management: Product Roadmaps, Team Alignment, and Product Feedback.
Pros:
A prioritized product roadmap in an interactive visual form
Ability to align teams to each feature/epics in the prioritization process
Easy product management using Kanban boards, backlogs, and workflows.
Chisel also has an inbuilt integration feature with JIRA.
Cons:
Chisel is a paid tool with different packages available for purchase depending on your needs.
However, this isn't as much of a con as an investment. See our free version here yourself!
2: JIRA
JIRA is an excellent tool for tracking team goals and building revolutionary products. Millions of teams have chosen JIRA to plan, organize, track, report, and release tasks and progress data.
It also has a new mobile interface that helps your team get the tasks done on the go!
Pros:
JIRA is one of the most widely utilized prioritization tools and has a vast community. You can relate to other's experiences and learn how they prioritize their tasks effectively.
Rated 4.2/5 on G2.com
Affordable entry-level pricing
Cons:
The only con that came to our mind was that with so many other prioritizing software available, people might never consider using JIRA as their first 'priority.' (Pun intended).
).
If you've already made up your mind about our top 2 recommendations, you will love this integration software.
3: Asana
Asana is a prioritization tool that Amazon, Facebook, and Airbnb have used to plan their tasks. Asana helps manage everything from company objectives to final market launches.
Pros:
Great for prioritizing projects with your team members through its chat feature.
Asana keeps all the discussions in one place, so you overview everything.
It also allows users to upload files from multiple sources.
Cons:
The free version is minimal.
If you want more features, you will have to upgrade to the paid version.
The entry-level pricing is higher than a few other tools offering similar features.
If Asana doesn't seem the right fit for you, try out our fourth prioritization tool: Trello!
4: Trello
Trello is a prioritization tool that helps you organize your projects into boards. It then divides this board into lists, and each list contains cards that contain the details of the project.
Pros:
The drag-and-drop feature makes it easy to navigate tasks around and reorganize them as needed.
The pricing structure is less complex than other software.
Offers team collaborations and a simple UI.
Cons:
Does not have a scope for large-scale tasks.
Fails to offer varied views of tasks.
So, here's our comparative analysis of the best tools for you.
Now that you know about the importance of prioritization and its various frameworks, you should get started today! There are numerous tools to help you achieve success through your product.
Make sure you make prioritization a priority right away!