13 Best Product Management Certificates in 2023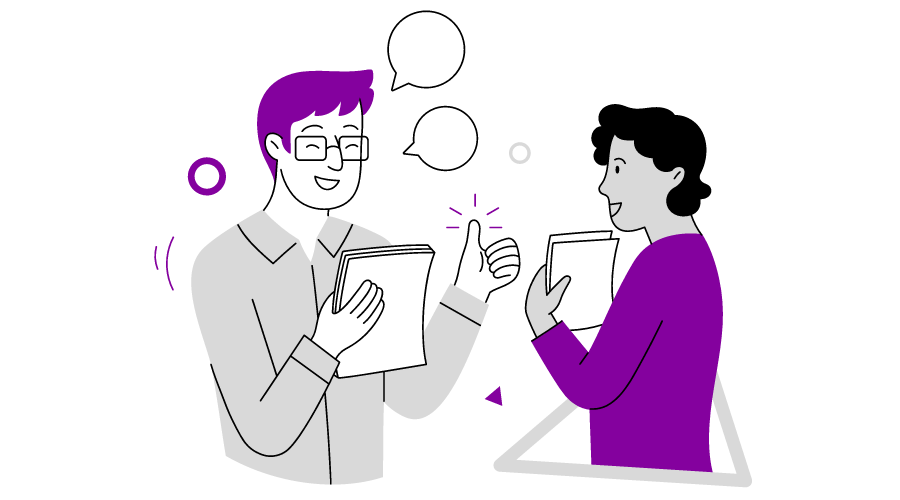 As rightly quoted, "A qualification is an empty road without certification."
As a product manager, you will be in charge of the market performance of your company's products. In other words, you will create and implement a strategy each time your company launches a new product to ensure it succeeds throughout its life cycle.
As the need for Product Managers grows, earning a product management credential becomes a more valuable investment. Products' "mini-CEOs," or the individuals in charge of guiding a product's lifecycle from conception through launch and beyond, are frequently referred to as product managers.
The profession necessitates a high level of proficiency across many different areas.
Many product managers (or wannabe product managers) enroll in certification programs because they believe a product management certificate is valuable.
Compared to master's degree holders, product managers possess bachelor's degrees in greater proportions. However compared to other degree holders, product managers with master's degrees are paid more.
Product Managers in the UX field must comprehend the industry, their target market, usability testing techniques, and opportunity spotting. Product managers need to understand how to consider the organization's strategic goals and how to sustain internal interest in and buy-in about the product's potential. Last but not least, product managers must be technology leaders with a thorough awareness of the resources needed, the development processes, and the technical constraints.
A certification course can provide priceless practice in modeling the complete product lifecycle, assisting Product Managers in comprehending the probable pitfalls and setbacks they would face in guiding a new product – without being under the pressure of a microscope.
Top 13 Product Management Courses in 2023:
Skillshare
A wide variety of distinct product management courses are available on Skillshare. Most of these courses focus on how one might develop their product management abilities. You can learn about subjects like Jira, Fusion 360, etc. Experts and professionals in their fields teach these courses. They cater to novice and experienced product managers looking to improve their abilities.
You can choose from classes that last less than 15 minutes to those that last more than 60 minutes and provide more in-depth insight into the topic matter, depending on your preferences.
The first month's subscription charge is $13.99, and a 7-day free trial is offered.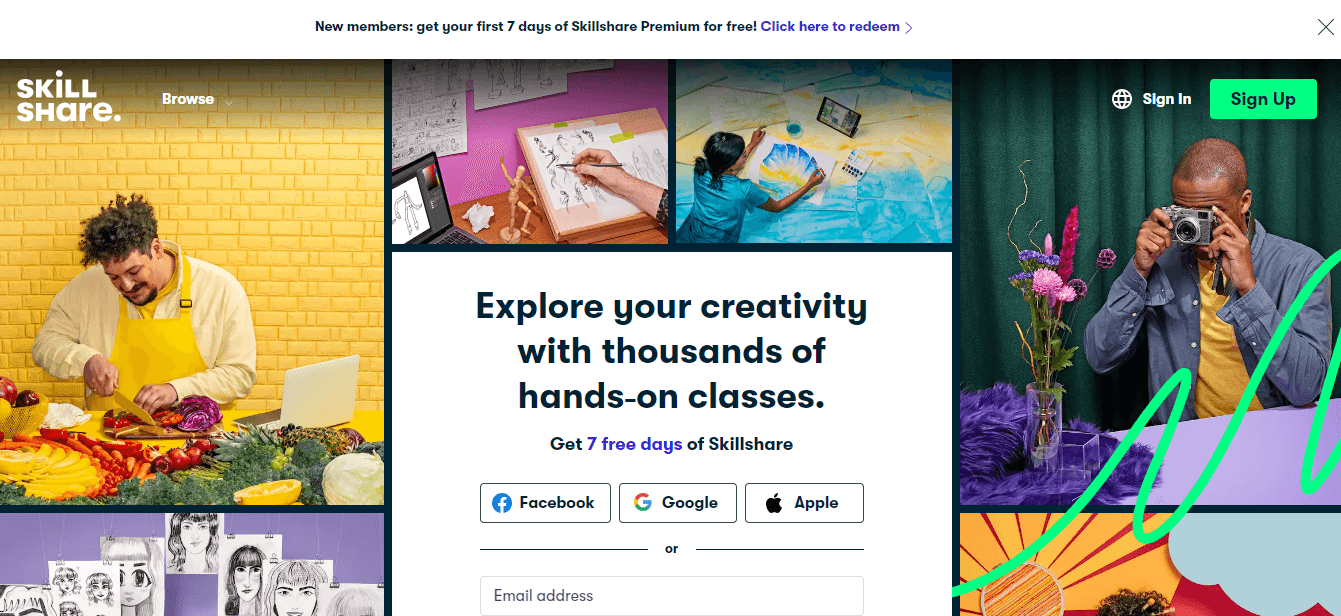 Product Strategy by Northwestern University
The Kellogg School of Management at Northwestern University hopes to cover all aspects of product strategy in this course. The curriculum teaches students techniques utilized by leading technology businesses worldwide, from marketing to how a product's life cycle incorporates several departments.
Use their flexible payment choices for tuition by choosing to pay in two or three payments rather than one.
$2,622 (one-time payment).
Digital Product Management
The modern process for establishing teams and products is best for new and existing product managers.
The specialization is intended for project managers who are already employed but wish to improve their abilities or those who want to enter this profession as a career. They provide five courses that address the applications of modern product management and product design.
If you already have a full-time job, this course is a fantastic fit for you. You can complete the course at your own pace. For a year, try out its free product management classes before choosing your course schedule.
Free (One course per year), $49–$79/month for a single learning program, $59/month for several courses, and $399/year for Coursera Plus.
Product Management 101 by Todd Birzer
Birzer has over 25 years of experience in product management, spanning a variety of businesses, and his course combines all he has learned throughout his career. More than 74k individuals have taken his course on Udemy.
Enjoy the seven-day free trial of Udemy's plan to gain access to this course and more than 6,000 others.
$24.99 (one-time payment).
Udemy Become a Product Manager
Excellent for thoroughly studying the most modern Product Management position and procedure.
A thorough and current course on product management is available on Udemy, and it will give you all the skills necessary to succeed at work. You get to learn everything, including how to excel at your profession and create a dazzling portfolio. Also, they teach you how to choose the greatest job available and what to ignore. One of the greatest product management programs is offered there.
This course is for you if you want to upgrade your credentials swiftly.
$29.99/mo, 7-day free trial.
Product Management: Building Great Products by Jon Kolko
Jon Kolko, a four-time author, has spent more than 20 years practicing and instructing design strategy. Aspiring product managers can gain a strong foundation in the more artistic aspects of the job through his online course, which covers visualizations and design.
Hold each other accountable as you progress through the course with a coworker.
$44.99 (one-time payment).
Edx Digital Product Management
Excellent for swiftly acquiring your master's degree and gaining knowledge of the product management position.
With the help of the MicroMasters program in product development, you may develop into a data-driven, tech-savvy leader who motivates the team and helps them succeed. It enables you to acquire the skills and knowledge necessary to succeed at work. With the help of this course, you will create business plans and strategies that will withstand changes caused by digital technology.
A wonderful option for you if you want to advance your profession or obtain a degree is the EDX digital product management course.
Product Manager Certification Course by Product HQ
This course was developed by Dhaval Batt to solve difficulties he had entering the field of product management. In addition to the essentials, students study interviews and job-hunting techniques to stand out from the competition.
The course is ideal for those who want to shift careers because it is taught by a professional who made the transfer to product management. Contains brand-new material that will be uploaded later, such as extra course materials and product manager interviews, including the course side project on your professional portfolio.
Google Project Management Professional Certificate
Great for acquiring in-demand skills to get ready for a job at the entry-level.
This program is among the best and includes more than six classes that provide the abilities you need for an entry-level position. You can learn from Google employees whose careers began with strong product management foundations. After finishing the course, you can apply for jobs with Google, Walmart, Best Buy, etc.
This is the course to take if you're seeking online product management training to help you launch your career.
$7-day free trial, $39/month.
Product Toolkit by Product Toolkit
When Linda Zhang applied for product management positions, she needed the toolkit she now has. She shares advice on career strategy, product planning frameworks, and execution techniques with professionals by drawing on her experience as a startup growth product manager.
provides advice on how to get a better deal on a salary and make the most of your first few months as a product manager. focuses on using product management in practical ways rather than in more theoretical ways.
To discover if the course is right for you, try some free lessons first.
One Week Technical PM
Excellent for learning core foundations of product management.
You will learn the fundamentals of product management in this course. You may design your project with the aid of this course, and you can ace the interviews. Other lessons include technical expertise and product leadership. This training will also assist you in creating a strong network, a standout résumé, and an engaging online presence.
This 7-day course will teach you the fundamentals of product management, making it a terrific choice if you need a boost immediately.
Product Management Course by Product School
Ideal for acquiring internationally recognized product management certifications and connecting with the top product managers.
Product managers from Silicon Valley businesses like Facebook, Amazon, Uber, Netflix, Airbnb, etc. can offer advice in this course. They provide industry-recognized certification with flexible course options. You can take a 5-day fast track course or a 2-month part-time course. One of the adaptable online courses for product management is this one.
This course is ideal if you want to learn from the best while pursuing an industry-recognized degree.
$4,199 (upfront tuition fee).
Product Management Course by Product School
Product School, which was established in 2014, educates product managers all over the world.
Experts in the field instruct learners in product management, data analytics, coding, blockchain, and digital marketing. These instructors are employed by several businesses, such as Netflix, Google, and Facebook.
Choose a course taught by a product manager who works in the field or organization you wish to pursue.
$154 (monthly subscription).
Conclusion:
The path to becoming a product manager is arduous and unexpected. Yet, you can always get started by picking the best course for you, which will assist you in gaining relevant knowledge and developing critical abilities for the industry.
These courses can advance your career and abilities as a product manager if you are already employed there, helping you stand out in this cutthroat industry. You can test out Google and Udemy courses. They are the most recognized and well-known names among all the product management courses, making them accessible thanks to their monthly payment schedule.
You can also visit Chisellabs and read their blogs to gain more insights on product management.