5 Best Kanban Certifications for Beginners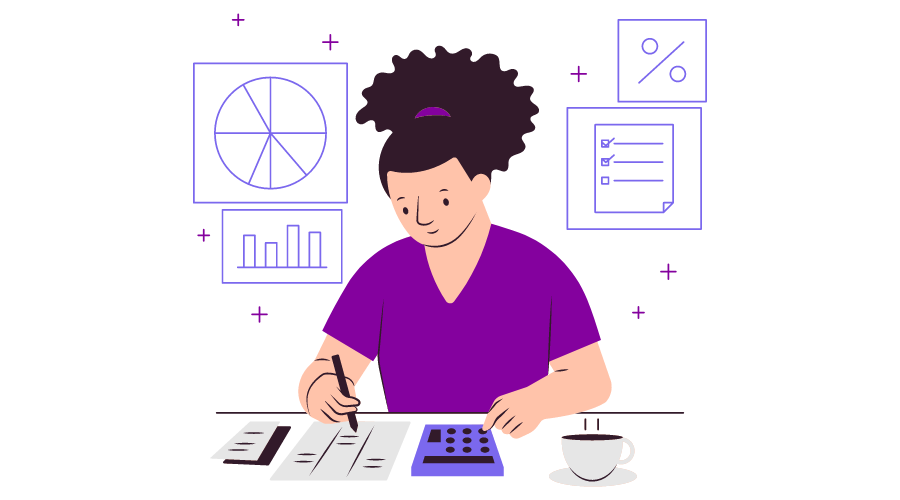 There is no way to deny the fact that kanban is gaining more traction day by day. It is also among the most crucial methodologies employed by several software companies.
The kanban methodology is becoming more widely used in the software and IT industries. 
The kanban methodology ushers transformation. That is, with the help of appealing approaches and a straightforward, streamlined, and effective planning mechanism.
The outcomes of the kanban workflow process show promise over time for making the system inventory at each step of development, production, and delivery.
The Kanban practitioners who effectively put the Kanban concept into practice deserve praise from everyone.
It prompts the need for beneficial kanban certification, which elevates kanban experts as a valuable asset for the company.
We will lead you through the top 5 kanban certifications, especially if you are a beginner to ace the game.
Let us understand the meaning of kanban first.
What is Kanban?
You can visually manage workflow with kanban at the personal, team, and corporate levels. The Japanese phrase, pronounced "kahn-bahn," translates to "visual signal" or "card."
Kanban is about progress, not revolution, in contrast to other workflow management techniques that immediately compel change.
It depends on the fundamental idea that getting to your chosen destination requires knowing where you are.
Almost any activity with a systematic approach may get handled on a kanban board. 
For example, if your work has the pattern "To Do," "Doing," and "Done," then you can use kanban to oversee it.
The kanban method-based systems are called "flow" systems. It is since work moves continuously through the system rather than being compartmentalized into specific timeboxes.
Any technical work environment can benefit from using kanban. Still, it works best when work arises unanticipatedly. Or even when you want to start deploying work right away instead of relying on other tasks to complete.
What are Kanban Boards?
Before continuing further, let's take a moment to specify what we imply when referring to kanban boards and cards.
Consider a whiteboard with vertical lanes for the division. Each route corresponds to a stage in your workflow, from "to do" to "doing" to "done."
In a kanban system, activity always starts on the left side of the board and moves to the right.
Typically, the far left lane contains unstarted work items, while the far right lane has finished work items.
Kanban boards can help you visualize the phases in your workflow and other aspects of your job. It includes work-in-progress (WIP) restrictions and process policies (guidelines for employing the board). 
If you are searching for any tool that helps you manage your workflow, then Chisel is your one-stop solution.
Teams can create an agile strategy for what components are being worked on when using the kanban board provided by Chisel.
What Are the Core Values of Kanban?
According to the kanban technique, everyone contributing to a joint company deserves recognition.
If the business is to prosper and be profitable, both parties must appreciate one another. The company itself is not promising without this respect for one another.
The foundation of the kanban method is a set of nine values. Respect serves as the foundation for all other qualities.
They effectively sum up the reasons for the existence of this method's theories and concepts:
Transparency:
Transparent communication with uncomplicated language enhances the flow of corporate value.
Balance:
Harmonizing many aspects, viewpoints, and capacities is necessary for effectiveness.
Collaboration:
The purpose of kanban was to facilitate better teamwork.
Customer Focus:
The goal of kanban systems is to improve the flow of value to consumers. Consumers who are not part of the system may be either internal or external to the company that employs the system.
Flow:
A constant or sporadic flow of values gets represented by work. Recognizing and maintaining this workflow is a crucial first step in the Kanban method.
Leadership:
Leadership is required at all levels to achieve continuous development and provide value. Leadership (the capacity to motivate others to take action by one's actions, words, and analysis).
Understanding:
Businesses and individuals must know where they are starting to advance and progress.
Agreement:
A system's stakeholders all share a commitment to progress. They agree to work together to achieve goals while accepting and tolerating variations in viewpoint and method.
Respect:
The foundation upon which the other values depend is respect for individuals expressed through admiration, compassion, and recognition.
Start with what you are doing. Then, consider whether or not it satisfies the demands of those inside and outside the company.
Now that we have discussed everything about kanban, we can look into the best kanban certifications for you.
What Are the Top 5 Kanban Certifications for Beginners?
Kanban Fundamentals: How to Become Insanely Productive
Online education platform Udemy offers the course 'Kanban Fundamentals: How to Become Insanely Productive.' You might be able to earn a recognized certification or take the course to get ready for a degree.
This course will teach the basics of lean management and how to use a kanban board to improve team prioritization.
Learn more about implementing enterprise lean, creating a board, improving your flow, and more.
Description:
Acquire knowledge of kanban
Learn how to implement a kanban board to assist your team in setting priorities more efficiently.
Examine the key elements of lean.
Discover how to use the pull system, workflow, work in progress limits, The kanban board, and more.
There are no qualifications or required tools for this course.
What You Get:
On-demand video of one hour.
Lifelong access in full.
Mobile and TV access.
A statement of completion.
Kanban: Productivity & Efficiency For Agile Lean Projects
Using the kanban board, scrum, and scrumban pointers, you will learn how to eliminate bottlenecks, visualize workflow, and decrease them in this course.
You will receive a comprehensive, simple, and reliable understanding of kanban. The course will explore the theory and provide examples of its application in business.
Additionally, you'll feel more comfortable using kanban. Without entering a classroom, you may learn the basics of kanban and how to apply it to business very straightforwardly.
Description:
A brief introduction to kanban, including its history, how you should use it, workflow, work-in-progress boundaries, prioritization, and the pull system.
To master kanban, one must apply the appropriate language and techniques. Thanks to the trainer's knowledge of the subject and industry expertise, you'll get a solid foundation in the shortest amount of time.
The trainer will give you a thorough introduction to kanban without needing to attend a face-to-face seminar. Just like how kanban gets utilized in any organization.
What You Get:
Video on demand for one hour.
On-demand audio for 36 minutes.
Two articles.
Access for all time.
Mobile and television access.
A completion certificate.
How to Build Awesome Agile Teams with Scrum/Kanban/Extreme
An agile team is the nucleus of any agile project. You will need to understand how to create and lead these teams as agile becomes the go-to project management technique for quick-moving projects.
The coach will demonstrate how to create an agile teamusing a sample project in this training in this training. A team that practices agility is self-managing, cooperative, and responsible.
The instructor also describes the frequent hazards that arise during implementation. It includes the necessity for new teams to be aware of role confusion and the difficulties in leading self-organized groups.
Description:
How to prepare your company for agile.
Establish the foundation for an agile project's success.
Why do we utilize agile and its history?
Launching an agile project.
How to win over executive sponsor support.
An agile team's structure.
Roles for agile teams.
How does the scrum master maintain alignment with the framework?
The product owner took action to keep the team's focus.
How to promote self-organization in your team
What You Get:
Video on demand for one hour.
One article.
Access for all time.
Mobile and television access.
A completion certificate.
Getting Things Done with Kanban
This training will assist with implementing the two fundamental principles:
Activities, workflow visualization, and
Don't have too much work going on.
This approach will enable you to increase productivity, complete tasks, and manage stress.
Description:
Create a scrumlife habit to boost enthusiasm and productivity at work every day.
Utilize kanban board to manage your job.
Set attainable short- and long-term objectives.
Reduce work in progress to increase focus and productivity.
Maintain a fluid workflow by regularly responding to changes and obstacles.
Implementing a continual improvement process will help you.
Accomplishing goals.
Missing crucial duties.
Teamwork requires transparency.
What You Get:
On-demand video of 34 minutes.
Five articles.
Access for all time.
Mobile and television access.
Completion certificate.
Software Development From A to Z — Oop, UML, Agile and More
A helpful course that offers insights into the software development industry is software development From A to Z.
It covers subjects like Object-Oriented Programming, UML, agile, scrum , and python.
These topics will get covered by a developer with years of industry experience.
This course is worthwhile trying out, regardless of whether you're just starting your career or want to learn more about what occurs at firms like Google and Apple.
Description:
Recognize the qualifications needed to become a software developer.
Learn about the process used to create quality software.
Utilize agile, scrum, and kanban to organize your work efficiently.
Write your first program in python to get started.
Learn the foundational concepts of computer science, including data structures and algorithms.
Discover more about a professional software developer's daily duties.
To interact with other developers successfully, utilize UML.
Discover the numerous paths to a career in software development.
Free access to the accompanying eBook.
What You Get:
5.5 hours of video on-demand.
6 articles.
6 downloadable materials.
7 coding challenges.
Full lifelong access.
Accessible through TV and mobile.
Completion Certificate.
The Best Practices of Kanban To Adapt Today
Envision:
In contrast to how material things get built, the inventory remains hidden during the knowledge work process.
It doesn't take up any room, and no company member keeps track of it. A company that doesn't envision its work in progress won't recognize its problems or potential areas for improvement.
A kanban board is a standard tool for visualizing work and the flow of its completion. A kanban system establishes the commitment and delivery points.
The visual indications must be visible to execute a pull and limit work progress at every phase.
Set a Cap on Work-in-Progress:
The most popular kanban method is to limit work in progress. Implementing a pull system requires restricting work in progress.
A company that restricts the capacity of a process is aware of when there is available capacity to work from the previous phase.
The philosophy of an organization shifts from resource efficiency, typical of the traditional firm, to flow efficiency. It is because the company mainly focuses on the work currently getting done.
They are generally worried about how effectively the workflow is running and who is doing what.
Flow Management:
Workflow for the kanban system must aim to deliver value while reducing time-to-market and increasing predictability. As a result, an organization achieves observational influence through openness, scrutiny, and modification.
A business must effectively handle bottlenecks and obstructions to enhance system performance.
Workflow is the primary focus of kanban. Its main goal is to deliver work to the client as rapidly as possible while maintaining the highest security standards.
Create a Feedback Loop:
The business must efficiently interconnect all services using kanban to deliver reform to the entire industry. Feedback loops show the lifeblood that keeps a company humming and connected.
They provide regular communication between various organizational decision-making levels by sharing information for ongoing development.
Final Words
Kanban is a system that helps to optimize and manage workflows. It is a popular tool used in many businesses and industries. Several certifications are available for those interested in learning about kanban and making a career.
There is no one-size-fits-all answer to the question of the best kanban certifications for beginners.
However, some certifications get widely recognized as valuable for those new to the kanban methodology. We have made a list of the best kanban certifications for you.
While talking about kanban, you must also understand that product management tools can significantly help manage kanban boards. Chisel is one of the best product management tools that make the entire kanban workflow seamless.