Most Popular Agile Certifications to Consider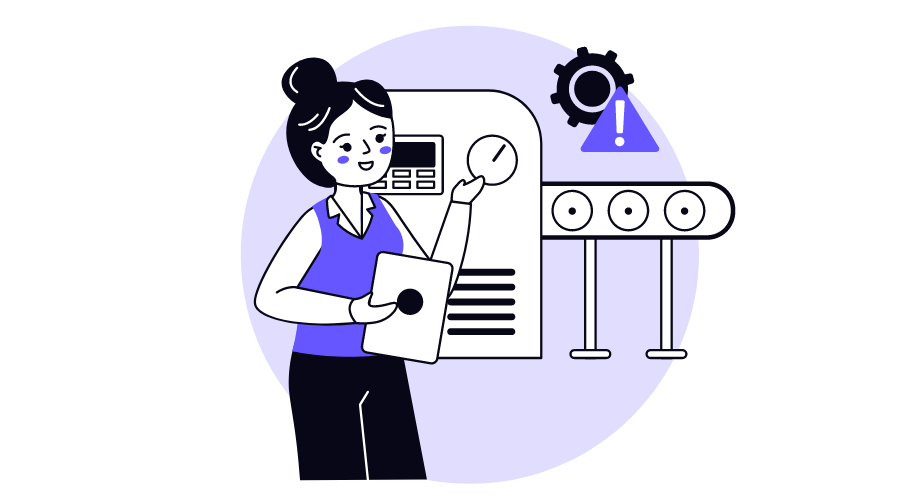 Which agile certification is the best?
This is a difficult question because it relies so much on what you plan to accomplish with the credential and how the knowledge you acquire via education will benefit your profession.
Since numerous professional organizations offer reputable certificates, it takes time to decide.
Let's dig deeper and help you make the right choice!
What is an Agile Certification?
An agile certification shows companies that you've spent the time to study for and obtain a credential while recognizing your skill in agile concepts.
They can advance your project management profession, establish you as an agile expert, enable you to implement agile techniques in the workplace, and encourage cross-functional teams.
Even though agile project management techniques have their roots in software development, other corporate sectors like IT, logistics, advertising, and HR continue to use them.
Let's begin by exploring how an agile certification would benefit you.
Benefits of an Agile Certification
Communication
Getting certified in agile might improve internal team communication. Collaboration with other departments might be more straightforward for you as well.
You can monitor the development of a project with the help of collaboration and communication.
You can plan frequent meetings to review each team member's daily work progress.
You can prevent potential misunderstandings by encouraging open communication. Confusion can be avoided, and at the same time, it increases productivity.
Adaptability
In the long run, work may be more straightforward by employing the agile approach to project management and software development.
You are capable of finishing tasks quickly. You can complete every project to the best possible standards while doing so.
Agile methodologies are starting to be used by more businesses. Additionally, they are looking for more staff members who have agile certification.
Earning your Agile certification has many advantages, one being the continuous nature of agile projects.
Future adjustments will be simple for you to implement. Your life may become more accessible in the long term if you can learn to tolerate change.
Consumer Rapport
A company's engagement with its consumers and stakeholders is essential to its growth. Agile contributes to enhancing this connection.
Agile initiatives foster consumer trust since the final product is created with the demands of the stakeholders and end consumers in mind. 
It also has a significant impact on enhancing the current relationship.
Agile initiatives value customer feedback highly and incorporate it into subsequent iterations to meet the client's needs.
Career Advancement
You can gain personally from earning your agile project management certification, too. You can advance your career by becoming a certified agile project manager.
Keep in mind that the agile technique is becoming more popular. Its capacity to enhance the operations of any business is today regarded as a resource.
As a result, exploring new positions is simpler.
Businesses will see the value you can provide to their team. They might employ you to capitalize on that value.
Scope
Before assigning work, do you consider each colleague's capabilities and scope?
Taking into account their range can assist you in creating attainable, reasonable goals. You can keep a rigorous timeline and prevent late deliveries.
As a result, you might position your project for success.
Time, scope, and cost management are simpler for agile teams.
You can ensure that everyone on your team works to their full potential and prevent interruptions. As a result, you might increase your output and profit margin.
Who is Eligible for an Agile Certification?
Agile certification is essential for you to gain the benefits above if you are a:
Best Agile Certifications in 2023
Certified ScrumMaster (CSM)
The Scrum Alliance, the first company to provide a scrum certification, oversees the certified scrum master (CSM) title.
It is advised for all prospective and present scrum team leaders across enterprises for anyone who anticipates working on cross-functional teams and solving challenging issues.
Being certified in scrum, the most well-liked agile technique may provide you with the precise tools to implement agile concepts in the office.
The required course and passing the exam are requirements for becoming a Certified ScrumMaster (CSM).
The scrum master, development team, product owner, procedures, and artifacts portions of this exam evaluate your understanding of these topics.
Cost: $700 – $1500
Pass percentage: 74 %
Exam duration: 60 minutes
PMI Agile Certified Practitioner (PMI-ACP)
One of the top project management credentials is the agile certified practitioner certification. The Project Management Institute provides it (PMI).
Practitioners currently using agile techniques and practices in their projects or who want to switch to elegant should apply for the PMI-ACP certification.
The PMI-ACP certification acknowledges and verifies the candidate's practical experience with agile projects.
Additionally, it indicates the candidate's expertise in various agile subfields, including kanban, scrum, lean, and others.
The PMI agile certified professional certification requires holders to complete 30 professional development units (PDUs) annually.
You must have completed twenty-one hours of Agile training and eight months of recent Agile project engagement.
Non-PMI members: $495
Pass percentage: None
Exam duration: 3 hours
Certified Scrum Product Owner (CSPO)
The Scrum Alliance also offers the certified scrum product owner (CSPO) certification, which verifies your education and skill as a product owner.
In addition to receiving product-specific training, such as managing the demands of various stakeholders and developing a vision statement, you will master the scrum fundamentals in the CSPO.
Product owners, project managers, business analysts, and data analysts are all advised to take the CSPO.
You can continue on the product owner path to get your advanced certified scrum product owner (ACSPO) or certified scrum professional product owner certifications (CSP-PO).
Cost: $1295
Exam duration: No exam
SAFe Product Owner/Product Manager (SAFe POPM)
The Scaled Agile Framework (SAFe), the most widely utilized framework for scaling Agile practices across enterprises, is the subject of the Scaled Agile-administered SAFe POPM certification.
Project managers, scrum masters, and other managers are the target audience for the POPM.
The lean-agile mentality, SAFe principles, determining the client's needs, and setting priorities for a business are some critical areas in which you'll have to excel.
To become SAFe certified, you must enroll in the required course and clear an exam.
One of scaled agile's thirteen certifications, ranging from foundational to advanced levels, is SAFe POPM.
SAFe, agile software engineer, SAFe scrum master, SAFe program consultant, and more are also available.
Cost: $595
Pass percentage: 73%
Exam duration: 90 minutes
ICAgile Certified Professional (ICP)
The ICAgile certified professional, a foundational certification that acts as a doorway to other certificates managed by the organization, is the broadest certification program offered by the International Consortium for Agile (ICAgile).
The certification does not explicitly target any technique, such as Scrum or XP, but instead concentrates on Agile concepts and principles.
This makes it an excellent choice for people who want to comprehend the foundations of Agile.
If you want to work as an agile coach, the ICP agile team facilitation (ICP-ATF) certification from ICAgile, available at several levels, can be beneficial.
To obtain the ICP, you must enroll in a classroom or online course with a recognized training provider.
Cost: $1000
Exam duration: No exam
ICP-ACC Training
This certification may be suitable if you want to be a productive, agile coach in a company setting. It is a blessing for your career.
By allowing you to differentiate between coaching, counseling, and training, it also assists in developing competent coaching abilities.
You must attend the program for three days to receive the Agile certificate.
However, no test is involved since they place a lot of emphasis on classroom activities, discussions, and finished case studies.
Cost: $1795
Pass percentage: NA
Exam duration: No exam
How to Choose the Proper Agile Certification
Know What You Want
Reflect on what you want to get out of the training.
There is a tonne of data out there. Therefore, it's a good idea to set your goals before you start your agile journey to prevent knowledge overload.
Look at Your Project Environment
This might reference the setting you're presently working in or your preference.
Do compact, autonomous teams manage tasks? Do you want a job where you manage groups of people working on projects? Do you want to implement and promote an agile culture as a leader?
These queries will guide the training and certification goals you'll have.
Compulsory Practical Skills
Emphasis on practical skills will exist in almost every course, but it's always crucial to consult your training organization about this.
You will feel more confident implementing agile or scrum in your workplace if you get actual knowledge of these techniques rather than just conceptual knowledge.
Well Research Your Training Provider
We all require a decent tutor to gain better lessons and plan appropriately. Hence, it is crucial to seek the finest training company that can enable you to pass the exam with ease.
Request your training provider if they perform practical sessions because the majority of the courses include them.
Additionally, we advise applicants to get a reputable international certification that will provide a high bar for competence and improved employment prospects.
Conclusion
All certificates provide a foundation in methods that will enable you to succeed at work.
This is done by assisting teams in producing excellent results and projects that satisfy client needs while employing knowledge, tools, and strategies.
There is no right or wrong answer when choosing a perfect agile certification.
We've ended with the article, and we ensure that this is the only information you need to pick the perfect agile certification for yourself.
If you're new to product management and need further information on agile certifications, jobs, and guidance, try Chisel's free forever today and get started with us.