9 Courses to Take Your Product Marketing Skills to Next Level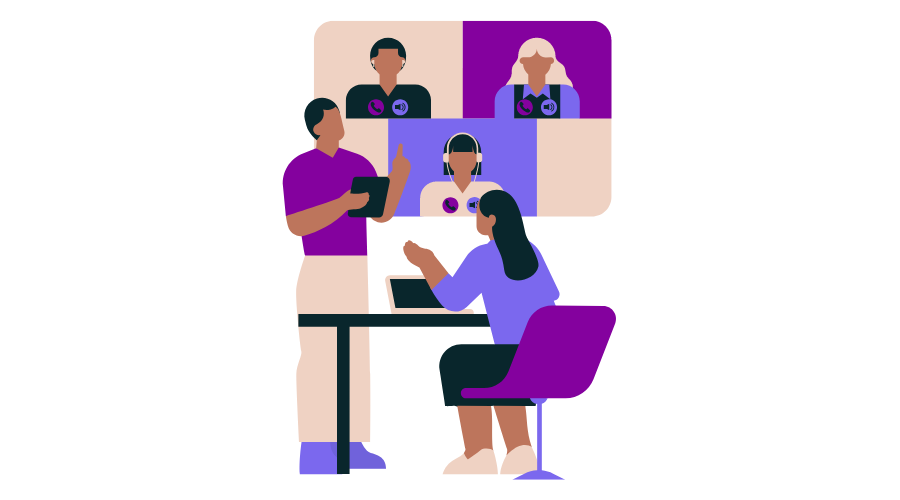 "Create something ten people adore, not something that a million people sort of like."
To do this, you must be an expert marketer and possess hard and soft skills as a product manager.
Naturally, we presume that the majority of computer occupations demand expertise. But in the case of product management, things are more complicated.
Product managers must continually improve their product management abilities to remain competitive, whether looking for a job or trying to advance within their organization, business, or startup.
A good PM is constantly eager to learn about cutting-edge tools or agile management techniques that could make them better product and people managers or even better team members or colleagues.
In addition to having current abilities, it's critical to have a solid understanding of marketing.
The 'art' of promoting your product or service to potential buyers is known as product marketing.
To ensure that customers know the company's existence, businesses have begun increasing or doubling their marketing expenditures. Marketing is the aspect that makes or kills any organization.
We've compiled a list of the top product marketing courses on the internet in this article, all of which will help your profession.
Prepare yourself for this engaging journey to discover more.
What is Product Marketing?
You're not alone if you're unclear about product marketing, how it differs from product management, and what a product marketer's duties are.
You've arrived at the correct spot.
It's not your fault, but many people find it difficult to explain what product marketing is. Even though product marketing is a crucial division in B2B and B2C businesses, it can be challenging to locate a reliable definition of the term, even on google, not going to lie.
Product marketing is key to bringing things to market and keeping them there. Product marketers are the chief spokespersons for customers, masters of communications, facilitators of commerce, and catalysts of adoption.
It introduces a product to the market, publicizes it, and closes a sale. To increase sales and demand for the product, product marketing comprises identifying the target market for the development and applying strategic positioning and messaging.
In actuality, product management's complete task includes studying product marketing.
Because it seems to indicate that product marketing is submissive to product management—or, more specifically, that product marketers are subservient to product managers—this may not sit well with certain people.
Product marketers are the world's most skilled plate-spinners, playing a crucial role in ensuring that products satisfy the company's target customer.
Are you unsure if you are providing the right products for your customers? Chisel, the top product management tool, is here to assist you in making sure you are meeting their needs.
They are the masterminds behind making product features appeal to the senses through email marketing, webinars, and other marketing functions.
Why Product Marketing?
Product marketing is essential to any company's overall marketing plan, particularly if you want to ensure that your items have the highest chance of reaching your target market. But there must be more here than meets the eye.
Daily, it's relatively common to inquire about someone's occupation. When getting to know someone, asking them this question is courteous. But "why do you like what you do?" is a much more compelling query.
The 'why' behind product management is both fascinating and crucial.
What product marketing and promotion can do for your firm determines its importance. One benefit is that it aids in your comprehension of your client's preferences for the things you sell. You can more successfully target your buyer personas with product marketing.
Product marketers genuinely want to provide the most acceptable level of customer service and support a product that offers exceptional value.
Without their audience insights, it can be challenging to determine whether you are targeting the right audience or whether your messaging will ring true with the audience.
Product marketers are responsible for managing how a product put's itself to new audiences and existing customers.
The topic of "How to learn about product marketing" may arise now that we understand what it is and why it is essential.
Do not fret; you can test out some of the top product marketing courses this year as a product manager.
Remember that you must be an exceptional manager for your squad. How do you do this?
Take the Following Courses To Expand Your Knowledge and Show That You Are a Valuable Asset to Your Employer:
Learn from someone with years of expertise in product marketing in small, medium, and extensive software firms, including Sony, on how to become a product marketing manager. Your primary instructor is a San Francisco-based product marketer who earned his MBA from the nation's top business school.
These things will be learned with the help of this course:
Product Management.
Lead Generation.
Product Marketing Psychology.
Product Management.
Also, a ton of additional knowledge.
Included in this course are:
24 hours of on-demand videos.
26 articles.
Lifelong access.
Mobile and TV access.
A diploma of completion.
The online product marketing and management course from Coursera aids you in defining a strategy for getting your product before the appropriate audience and managing it effectively.
Darden School of Business in Virginia is where Alex Cowan, a faculty member, teaches this beautiful course on digital product marketing. Because of his broad experience as an entrepreneur and ability to impart this knowledge to students, Alex Cowan is the best teacher of product management.
You will learn from this training:
Basic ideas for improving both yourself and your team.
Learn about lean startup techniques and agile product management.
Create a business plan.
Learn about the tactics used by contemporary product managers.
Included in this course are:
Flexible time frames.
Is completely online.
Initial Level of difficulty.
11 hours approximately to complete.
Completion certificate.
Even the best concept won't take off if you don't understand your target audience's basic needs and desires. You may position your product to fit your clients' demands by determining what drives their behavior.
You will discover how to comprehend clients' motivations in your target market and apply this knowledge to take advantage of the best market possibilities with the assistance of a renowned educator.
What you'll discover:
To inspire fresh product concepts.
To employ segmentation methods.
To arrange your product so that it has both financial and emotional worth.
Included in this course are:
Upon payment, a 60-day access period to the online system begins.
Videos, exercises, and suggested readings totaling four hours each.
Online participants' last test.
Documentation of completion.
Dekker Fraser and Spencer Grover provide marketing experts and business owners with tried-and-true advice on launching new goods and preparing for market entry while utilizing cutting-edge Silicon Valley marketing strategies and the guiding principles of top business schools.
What you'll discover:
How to introduce your product to the market.
How to create a marketing strategy.
Marketing approach.
Business administration.
Included in this course are:
Four hours of video on demand.
Ten articles.
Downloads of two materials.
Lifelong access.
Mobile and TV access.
A completion certificate.
A strong brand and a solid product together form the primary tenet of contemporary product management. This course guides you through creating a product and brand that adds value over the long term for both you and your business. It concentrates on all the key ideas that will enable you to turn your brand into an iconic one.
Luis Rodriquez Baptista teaches this course on product brand management. Mr. Luis is a marketing professor at IE Business School. He has experience developing strategies because of his work as a consultant and advisor for numerous national and international businesses.
What you'll discover:
Learn how to forecast the demand for your product.
Create your brand model with strategic thought.
Analyzing rivals to learn.
The architecture of a brand.
Included in this course are:
Flexible time frames.
Fourteen hours or so to finish.
It is entirely online.
Certificate after accomplishment.
Textbook material.
Brad Batesole covers the fundamentals of product marketing in this course, outlining what it entails and how to succeed at it. Find out what to concentrate on in product marketing at each step of the product lifetime, from launch to decline.
Examine messaging best practices, learn to use a Lean Canvas to manage your product marketing effectively, and more as you explore the stages required to achieve product-market fit.
What you'll discover:
And information that can be found in no other books.
Included in this course are:
A free trial of one month.
It is a course for beginners.
Get a certificate to display in your LinkedIn profile's "Licenses and Certificates" section.
James Ryan has created a course that teaches you how to market any product in a way that gives buyers NO CHOICE but to make the purchase.
A step-by-step formula that will teach you all you need to know to start selling anything to anyone in days.
What you'll discover:
The Three-Step Selling Formula.
Tips for Effective Advertising.
Apple's Strategies for Vivid Sales Pages.
A Great Sales Page's Secret Sauce.
Included in this course are:
Five hours of video on demand.
Ten resources that you can download.
Complete access for all times.
Access via TV and mobile.
A completion certificate.
The Digital Marketing for Managers course at Product School is a part-time curriculum created for professionals who want to master the foundations and tools to increase online user acquisition and client conversion.
Your instructor, Hasan Luongo, oversees user activation and acquisition on mobile and web platforms as the Director of Growth Marketing at Voicea. Hasan's first B2B-focused growing position is with Voicea.
What you'll discover:
Internet advertising.
Product Administration.
Creating a solid digital marketing strategy.
Abilities needed to manage and lead marketing teams.
Included in this course are:
Eight weeks of practical instruction.
Help in a job search.
Process of experiential learning.
After completion, receive the Digital Marketing for Managers Certification.
Starting right now, Alex Genadinik's course on landing page optimization will help you increase sales by 100%, if not 10000%!
Once you put most of the ideas of this course into practice, your sales conversion should be noticeably more significant if you aren't currently using them to market your goods and services.
Nearly all of these tactics are simple to practice and take a few days.
What you'll discover:
With more efficient sales pages, you may increase your sales conversion rate.
Make consumers want your items.
In the hours or days after the course, you will sell more (Not a lie!).
Included in this course are:
Videos on demand for 2.5 hours
Two reading articles.
Fourteen resources that you can get.
A diploma of completion.
Why Study Product Marketing?
Any business operation must include marketing. Increasing profits requires examining marketing tactics and consumer attitudes.
Your options for lucrative professions as a marketing manager, public relations expert, or account executive expand with a marketing degree.
Many people think that marketing expertise is only helpful for duties related to marketing, such as developing websites, making commercials, generating content, and directing marketing strategies.
Marketing, however, is not just for marketers. Introducing the fundamental principles that link individuals, brands, functions, and organizations also benefit professionals who do not have specific marketing positions.
Your employment options will expand by your ability to market.
Putting It All Together:
Marketing is the practice of explaining to potential customers the benefits of a specific product or service with the sole objective of closing a sale. It entails controlling, foreseeing, and meeting customer requests for goods and services while highlighting a company's capacity to do so to its target market.
You can better understand a business's various facets using effective marketing techniques and courses.
You can work with your company to identify its target clients and create multiple plans to give them higher customer value.
Get enough advantages from the courses above as a result. Your age or level of seniority does not matter, you always have the opportunity to learn and advance your abilities.
"Learning has no age limits!"