8 Inspiring Product Managers You Should Follow on LinkedIn Today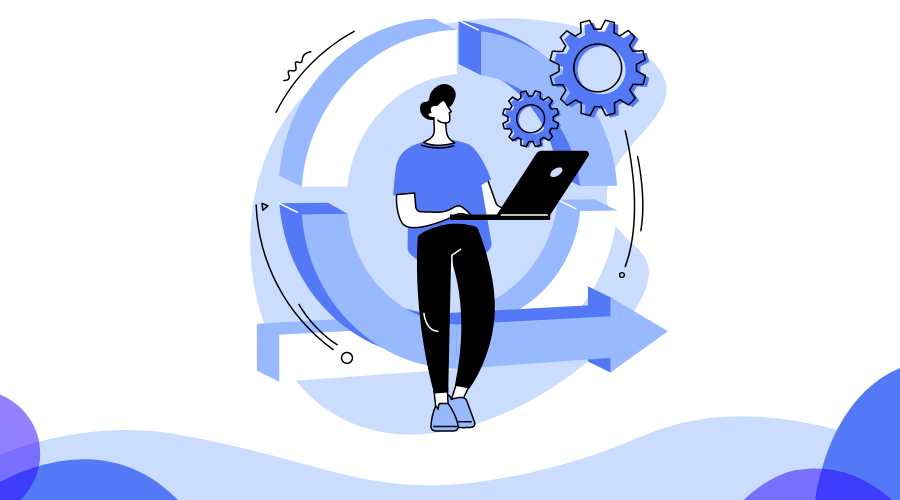 We've all heard those science fiction stories about a poor youngster growing up to become one of the world's best and most successful individuals.
They have always piqued my interest and motivated me. Did that happen to you as well?
Surprisingly, most great product management professionals never attended business school, and several did not even complete high school. (But that doesn't mean you shouldn't do it either.)
Bonus: To dive deep into what a product management process is like, read this article.
However, they all have a strong awareness of an underserved market, a desire to discover a better solution, and a thorough understanding of emerging technology and how they may apply it to their challenges.
When these abilities combine with education, they will undoubtedly lead to success.
This article attempts to shed light on various topics about product managers, including, most notably, the best product leaders to follow in this age of zoomers.
Take a seat, relax, and enjoy the read!
Who Is a Product Manager?
This question often comes up that it's impossible to track how many times readers request it.
Product managers are one of the world's most well-paid and recognized jobs today, despite being one of the least understood.
The product manager manages all the white areas around the product.
Consider the product manager the connective tissue: they handle everything that doesn't fit into one of the primary groups.
Since each product manager deals with a fundamentally different issue space, you may witness a dizzying array of product managers. They're collaborating with various clients, business stakeholders, and development teams.
It's never been easy to understand a product manager. Only if you've been in the field for a while, you'll have a thorough understanding of what it takes to be a product manager. 
"A great product manager has the intellect of an engineer, the heart of a designer, and the tongue of a diplomat," is a quote I'm sure you've heard.
A complete list of the talents required to be a great product manager could be so vast that it intimidates a newcomer into believing that she, or anybody else, is unfit for the job.
The product manager's job is to act as a multiplier.
Product managers are in charge of writing product specifications, meeting notes, and test cases.
Bonus: If you're considering starting your career as a PM, read this blog now!
It's not fun, but documenting products is necessary to ensure everyone is on the same page. Product managers, too, must deal with angry consumers and crisis management.
Being successful is not a child's play, and it needs patience, motivation, hard effort, and, most importantly, a set of specialized talents.
Let's Look at the Qualities That Make Product Managers Successful
Product managers are individuals responsible for guiding a product's development from conception to completion. Their responsibilities may necessitate a mix of hard and soft talents.
A successful project manager is always interested in learning about new technologies and agile processes that can help them be a better product and people managers, colleagues, and coworkers.
Product managers must strive for improvement in a constantly evolving industry which is often complex to thrive.
Because no two fingers are alike, you'll discover that various product managers excel in different areas.
Let's look at some of the complex and soft product management abilities you'll need to advance your career.
Hard Skills
Web Development Understanding
While product managers don't need to code or program, having a basic understanding of the process is beneficial.
Knowing product management concepts is one thing; being a great product manager requires you to be concerned about the context in which you work.
It can also help you connect with and empathize with your technical staff and communicate more effectively while creating deadlines and a roadmap.
A knack for split-testing
A product manager determines what works and what doesn't for your product.
You could make judgments based on your instinct, but you'd have no way of knowing whether the path you didn't take would have resulted in a better outcome.
Instead, you should create an A/B test to check if your options outperform their alternatives.
A/B testing compares one version of a product, feature, or flow against a second version with a single difference, such as a different image or CTA. You can see which version performs best with users with a well-executed A/B test.
Try Chisel's versatile tool to conduct a pre-launch user needs assessment or post-launch product and usability feedback survey.
Choose from the ready-made templates, such as the A/B testing, market fit, etc., and craft your survey now!
Conducting Market Analysis
Any effective product manager should also have prior experience conducting market research.
Good product managers look beyond their product, pay attention to what their current users want, and look for new target areas. They also closely monitor their rivals to stay one step ahead.
When developing a new product, market research is essential for determining whether the product has a market or audience and how the product can best serve that market.
Aside from the ones listed above, several other hard talents are essential. However, we have not included them due to the lack of space.
Soft Skills
Analytical And Critical Thinking Skills
This skill is an essential item for every PM. Product managers must be able to assess information and data and provide their employees with actionable insights. This enables them to ensure that their products are of sufficient value to the company and its customers.
Product managers' everyday responsibilities include decision-making and strategic thinking, and making wise product decisions is challenging without the capacity to think critically about and analyze their options.
Communication Capabilities
Product managers are constantly in contact with others. Their primary responsibilities revolve around cross-functional collaboration, and their work is reliant on the efforts of many others.
For product managers, this is a must-have ability.
Proper communication skills, including written and spoken communication, ensure that the product manager can effectively communicate with and lead their team to deliver successful products on time and within budget.
As a Product Manager, being able to communicate effectively entails not only speaking eloquently, but also being able to break down problems, talking to engineers, and so on.
Let's Look at Some Fantastic Product Managers Who Have Successfully Used the Above Qualities
To work in product management, you should look up to folks like these.
You could wonder which platform is the greatest.
LinkedIn is an excellent place to start because it can link you with anyone you need.
Our professional contacts and connections are saved there, with promotions, job changes, new degrees appearing in our feed, job advertisements, and the occasional fascinating shared link.
Gyanda Sachdeva, LINKEDIN's VP of Product Management
Gyanda is a visionary leader who is a must-follow on LinkedIn. She helped to make the platform a roaring success.
Gyanda joined LinkedIn as a Senior Associate in Business Operations in 2010. She has progressed through the ranks to become Vice President of Product Management in the recent decade.
She's a force to be reckoned with, and she utilizes her platform to offer resources for women in the product, advocate for diversity and inclusion in tech, and celebrate the accomplishments of those who are underrepresented in the field.
Productplan Co-founder and Chief Strategist Jim Semick
Jim Semick has refined the recipe for designing and marketing exceptional goods with a better chance of succeeding in the market with his two decades of product experience.
Jim's LinkedIn stream offers original written content, videos, and more with his unique perspective on product management and product-market fit.
He also actively interacts with the community by asking followers what they think about important topics and engaging in a dialogue about them.
He is one of Product Management's most influential figures.
Dan Olsen, Interim VP of Product, Lean Startup & Product Management Consultant
Dan is a Lean product specialist who co-wrote "The Lean Product Playbook," a best-selling book on the subject, and hosts the popular Lean Product & Lean UX Silicon Valley Meetup.
Dan has extensive experience assisting product leaders in the development of high-quality products.
He's a well-known product educator, consultant, and advisor.
He's worked with companies like Facebook, Box, and Microsoft and was the CEO and co-founder of YourVersion, a personalized news startup that won a TechCrunch award. He is an expert on user experience, design, product marketing, and market fit.
LINKEDIN's Chief Product Officer, Tomer Cohen
Tomer Cohen is the product leader for LinkedIn, the world's largest professional community with over 774 million members in more than hundreds of countries and territories.
Cohen has played a vital role in driving LinkedIn through many hyper-growth cycles throughout his time there.
Cohen advises everyone to focus on what gives them a feeling of purpose and meaning, to have a growth mindset, and to approach life with an open mind.
Cohen and his team are ecstatic every time LinkedIn connects professionals with opportunities.
Cohen's team has been able to equip individuals better, connect, gain new skills, and locate jobs they want.
Former Netflix VP of Product, Gibson Biddle
In the product community, Gibson is the favorite. Gibson Biddle is most known for his motivating and engaging speeches on various product management issues.
He was also the former VP of Product at Netflix, where he oversaw some of the improvements that helped the service become the dominant force in the streaming environment that it is today.
He updates his LinkedIn profile with information on planned talks, podcast appearances, and insights from his 'Ask Gib' newsletter.
Adrienne Tan Is the Founder and CEO of Brainmates
Adrienne's "word of the week" is a terrific motivation to keep checking her LinkedIn page to see how she links language to product executives' concerns and challenges.
There are also movies and blog pieces on topics ranging from community building to coaching to prioritization strategies.
Her Australian company has a global presence in assisting product managers in becoming product leaders, and businesses bring their ideas to market.
She thinks it's crucial to be able to admit when you're incorrect.
Julie Zhuo Is the Vice President of Product Design at Facebook
She earned a bachelor's degree in computer science from Stanford and joined the company in its infancy in 2006. She started as a Product Designer and worked her way up to Manager, Director, and Vice President.
As a result, she is an excellent example of a solid product management career path: she has stayed with the company and progressed vertically and laterally. "The Making of a Manager," a book on her journey, was recently published.
Please take a look at her page! It's worth your time.
Adobe's Chief Product Officer, Scott Belsky
There's not much Scott Belsky can't do regarding product leadership. Author, an entrepreneur, founder, and investor, to name a few. He also serves as CPO for Adobe, overseeing product management, strategy, engineering, and design.
Follow him on LinkedIn for updates on the ever-changing creative industries, product development, and the definition of success.
Conclusion
You need reliable data to help you in a world with such flows: you need the most excellent product managers.
Follow these well-known product managers on LinkedIn and other platforms if you want to stay up to date on everything, such as tech and product.
Remember that a public profile for aspiring Product Managers might be beneficial.
Do you feel uninspired or uninterested? Visit the above Linkedin profiles, and you will have a boost of energy.
For a knowledge boost, visit our blogs. Chisel is entirely free, so give it a try right now!
Our goal is to assist you in creating outstanding products. We think that there are three critical elements to creating exceptional products:
Producing the right product at the right time
Aligning the team
Establishing a deep, direct customer relationship
It's an excellent method to get everyone on the same page. We assist all product managers according to their needs in this current environment.
We guarantee you will not be disappointed if you come to see us.