When To Bid Farewell to Your Product? Look Out for These 11 Signs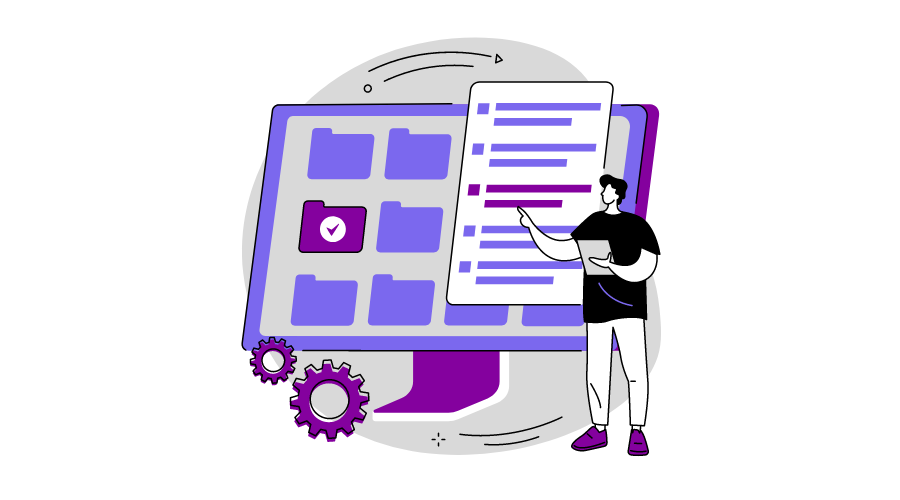 Because of the quick technological advancement, we see many new and exciting items every year.
"The advancement of technology is disciplined in making it blend in so that you don't notice it and it becomes a part of your daily life."
These items alter our perceptions of technology and contribute to defining our future.
However, the advancement of tech has resulted in the demise of countless technological things. While some do take off, others are lousy business judgments from the start.
"Technology is a useful servant but a hazardous master," says a quote I'm sure we all recall.
It can be tough to break into the business sector. Unfortunately, many people cannot convert their dreams into reality, and their businesses will eventually close.
On the other hand, people do not expect or are ever truly prepared for this.
Today, we'll take you on a journey to learn more about a product shutdown and how it works.
So What Exactly Is a Product or a Business Shutdown?
It is not easy to run a business and has its own set of difficulties and setbacks. As a tycoon, it is up to you to think, understand how your firm works, and pick the right option at the right time.
A shutdown point in management economics indicates that if a company's activities are no longer profitable, it should at least temporarily halt production and close its doors.
In other words, a shutdown point is an operating level at which a company's revenue from selling its product is insufficient to pay variable manufacturing costs in the short term.
The shutdown point denotes when continuing production will result in higher and increasing losses while ceasing output will result in lower losses.
When marginal profit reaches a negative magnitude, the shutdown point occurs.
There could be numerous reasons why a company is discontinuing a product or service, ranging from financial loss to product feasibility to a shift in corporate emphasis.
Even if you have a good reason, saying goodbye can be painful.
One of the unpleasant truths of being in the product manufacturing and sales business is that they will fail at some point, sooner or later. Customers will lose interest in them and thus cease to purchase them.
Understandably, founders and investors spend so much time discussing positive outcomes. We wouldn't have time for anything else if we spent all our time thinking about failed companies.
The novelty will wear off soon, no matter how profitable they were at one time, and the firm will have no choice but to shut down.
But, well, that's the life of a founder or an entrepreneur. Life will not always be easy peasy lemon squeezy; there will undoubtedly be ups and downs, which we must face head-on.
"The actual harm to the company is that we used to be a forward-thinking company that released goods with distinctive features. As a result, our new product development has been halted for the past three years. We've spent a third of our time as a senior management team on this over the last four years."
Kevin Cornwell, a product manager, is the source of the words above.
As a result, we understand how much time and effort a product development team spends during a product outage (shutdown).
When a product is no longer profitable, it's time to retire it. It appears to be straightforward, but that is not the case.
In business, business owners must make difficult decisions all of the time. One of the most challenging decisions they may have is whether or not to close their business.
Business owners frequently evaluate their operations to see if they are sustainable.
Any clue as to why the above might occur? Continue reading to find out.
For a Better Understanding, Consider the Following Examples of Product and Company Shutdowns:
TinyOwl
The relocation of TinyOwl, was said to be temporary because the company wanted to rebrand and come back with a better product. The company, founded in 2014, ran into financial difficulties and fired off around 600 employees between September 2015 and January 2016.
Google+
Google+'s ambitious social networking program was shut down recently. In December, Google stated that the consumer version of Google+ would be phased out in April, four months ahead of schedule.
Recently, Google+'s hack affected more than 50 million users. The site has failed to satisfy users, and Google couldn't stand it any longer after uncovering such flaws.
PepperTap
In April 2016, the on-demand grocery delivery business PepperTap scaled back its consumer-centric app.
Due to pressure from competitors such as Grofers and Bigbasket, which raised significant finance, the company decided to wind down its activities. It hurt employees and its sibling company, NuvoEex, a logistics company that counts Snapdeal as a significant customer.
We can therefore see how the competition plays a critical role here.
The company was founded in November 2014 and received money from Sequoia Capital, SAIF Partners, and others in four rounds.
Purple Squirrel
Purple Squirrel, a Matrix-backed EdTech finance firm, shut its operations in May 2016.
The rationale for this is due to budgetary considerations.
The Mumbai-based firm was to connect students with industry leaders and large corporations to provide them with industrial exposure and training.
However, it shut down due to declining revenues and increasing cash burn.
Apple AirPower
Apple's long-awaited wireless charging mat was finally here. AirPower wasn't a full-fledged product because it didn't go on sale to the general public.
On the other hand, Apple announced it, made everyone wait for a proper launch, and then abruptly ended it.
Apple claimed its AirPower wireless charging mat did not meet its lofty expectations.
The AirPower was first seen on the AirPods wireless charging case retail package earlier this year, but the by-product never made it to market.
"We have canceled the project," Apple eventually said in a statement.
Dazo
Dazo, a meal-curation, and delivery app, abruptly shut down its operations in October of this year, barely a year after it launched.
Many people were surprised because the startup had backup from industry heavyweights, including Google India CEO Ranjan Anandan, TaxiForSure co-founder Aprameya Radhakrishna, and former Freecharge CEO Alok Goel.
Several food delivery firms suffered setbacks in 2016, primarily due to a lack of fresh produce.
Now that we've seen a few examples let's examine how these companies decide when to shut down their offerings.
Top 11 Signs That Tell You It's Time To Say Goodbye to Your Product
It Becomes Tough To Match the Market Norm
If an entrepreneur provides clients with something completely new, the major obstacle they will encounter is capturing the target audience wanting to buy the goods.
However, developing a product or service that currently exists on the market must be better and more efficient.
How Much Variable Cost Goes Into Making a Product or Providing a Service?
The shutdown point for a one-product company happens when marginal revenue falls below marginal variable costs.
A shutdown occurs when a multi-product company's average marginal revenue falls below average variable costs.
You're Dealing With Far Too Many Management Difficulties
A business setup necessitates a large number of people who can work together to design plans, manage day-to-day projects, market the company, and manage funds.
It's easy to become overwhelmed by the process of running a business. Business owners can't do everything on their own, and they should not attempt it.
If this is the case, it could be a complete disaster, and the best choice would be to close down the company.
The Revenue Earned as a Result of Producing That Good or Service
A company may reach the point of closure for various reasons.
One of the reasons is decreased marginal returns and dropping market prices for its products.
Producers completely grasp their marginal expenditures, future earnings, and opportunity costs under the perfect competition model.
Attachment on an Emotional Level
Individuals who start a business from the ground up acquire an emotional relationship with it.
It is one thing to start and run a business, but it is also vital to be practical and do what best is for the company.
Many firms fail, but entrepreneurs must recognize the changes from the outset and be better decision-makers when shutting down.
When You Aren't Able To Meet the Objectives
You were bringing your dream to life when you began your company.
Of course, you most certainly set particular goals for yourself that you want to achieve by specific dates.
However, you should feel as though you've achieved some of your objectives after a while.
When a business owner can't say they've accomplished much more than the initial launch of their company, it's time to take a hard look at where they're at.
If you haven't been able to achieve your goals, it may be time to consider closing your firm.
While your pride may suffer; as a result, it is preferable to be in a challenging financial situation.
If Your Marketing Isn't About Reaching Out to People
Establishing the right marketing approach can take a long time for a new company.
Even if they do, the market can shift so quickly that they must always be on their toes.
If, on the other hand, you've tried marketing plans after marketing plans and nothing seems to be working, it could be time to close.
It's not always the marketing that's the issue; sometimes, it's the product or service.
If a client isn't interested in what you have to offer, no matter how good an ad or campaign is, they will never be interested.
Monetary Burden
Fundamental cost-benefit analysis will quickly determine if it is financially burdensome or not.
When several factors, such as raw materials, labor, and other expenditures, exceed the product's selling price, it's time to say goodbye.
When the Profits Are Low
A common reason for a company's closure is its inability to make significant business earnings.
Owners spend money on inventory, production overhead, and basic business expenses when running a firm. Spending too much money to generate income can lead to low earnings.
Since there are low revenues, business owners cannot earn a suitable personal income.
Instead of suffering through poor and perhaps negative profits, business owners may want to consider shutting down their products.
If Resources Are Scarce
Is it growing more difficult to obtain materials?
Is your company understaffed, and you're always looking for someone to help with product-related operations?
It's time to turn it off if that's the case.
If making and selling the product is becoming difficult, a shutdown is always a viable alternative.
If the company's owners cannot secure sufficient quantities of an economic resource, the company may be closed.
If business owners cannot produce value consumer goods, low-quality financial resources may compel them to close their doors.
When the Market Competition Is Fierce
The number of enterprises vying for customers in the economic market is competition. Small firms often face stiff competition when maintaining a substantial market share. If competitors constantly produce more products at a lower consumer price, business owners may close their doors.
Business owners can lose market share when they cannot compete with larger competitors.
Large competitors may also introduce new items that a small business cannot match.
When a corporation can no longer keep up with the product's technical improvements to maintain competitiveness, it shuts down the product.
It's important to realize that the production of one product impacts the production of others.
When the production of one product impacts the production of other items, continuing to produce the product likely depletes essential resources utilized by the company's other products.
In these situations, it is preferable to ignore the problematic area (products) and focus on the ones that are still operational and profitable.
Conclusion
Businesses make painful decisions such as site closures or even a corporate shutdown when economic conditions deteriorate.
These decisions are typically made in times of acute financial hardship and are ways for a company to reduce spending or drastically shut down operations.
One of the craziest decisions an entrepreneur must make if the circumstances are unfavorable is whether or not to close their business.
But, at this trying moment, remember to be calm and make the best decision possible.
"Log Out, Shut Down, Do Yoga"