8 Top Product Management Trends that are Here to Stay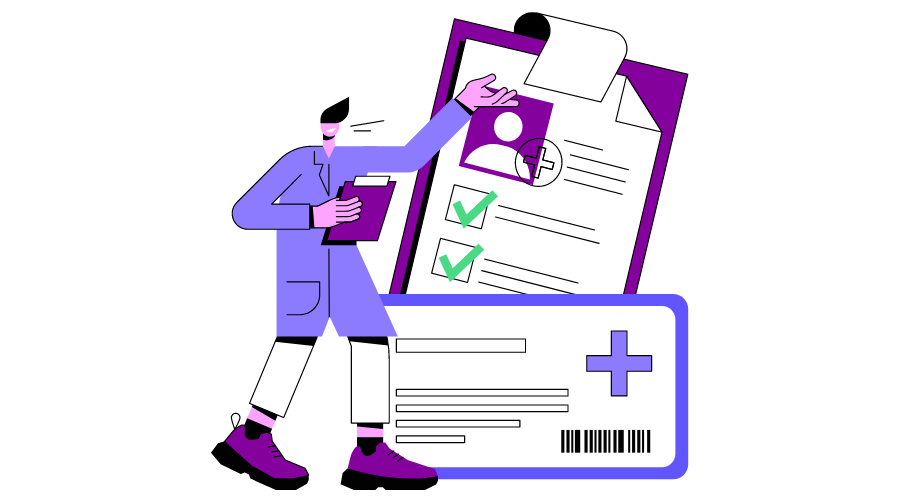 "Product management is the convergence of engineering, business, and technology."
The product management industry is constantly evolving, and the coming years will be exciting. Companies require insight into what will happen next as the industry expands.
The consensus about trends is that they are transient. It's improbable that you could keep making the same tactical choices and succeed. Why? Because everything is constantly shifting.
It implies that every product eventually needs to reevaluate its market position. It also means that you need to analyze the strategic choices that support it. Additionally, determine whether to change and adapt to new developing market trends or to disregard them.
Many businesses are altering their course and methodology while praising product-led growth. A strategy emphasizes the users, their urgent issues, and finding the best solutions. The importance of product management as a software development tenet grows.
We do not know what might happen next as the effects of the global pandemic continue. Home offices and calendar alerts for the next Zoom meeting have become standard in the workplace.
Product managers must ensure their products utilize the most recent features and benefits to stay current and attract customers.
Following these trends is critical so your company can stay caught up!
This year, we have put up a list of product management trends to help you prepare for this shifting environment. We also included information on how you may stay current on upcoming trends.
What Exactly Is Product Management?
Product management is a crucial business function for any organization that produces and sells products. Why? Since data indicates that 21% of products fall short of consumer expectations.
Product management takes care of managing specific products in an organization.
It's a crucial position at the core of an organization where you must balance what the customers desire and what is technically and operationally accessible while still delivering value to your business.
According to Martin Eriksson, product management lies at the nexus of business, user experience, and technology.
Although there is an increasing demand for product managers, defining precisely what that means is still a challenge. It is because it doesn't exactly fit into the traditional roles that you may already be familiar with, such as business strategy, design, sales, marketing, or engineering.
First and foremost, having a capable product manager and a thorough product management process can help you avoid having one out of every five of your products fail on the market.
Bringing these and other functions together to create value for the customers and the business is the goal of product management.
Product management is concerned with ensuring the long-term success of products to support the achievement of corporate objectives.
Product management involves a lot of all that has to do with a particular product.
Product managers must comprehend the larger business context in which they work and how the products they are in charge of might contribute to more general strategic objectives.
Product management involves managing a product's or line of goods' whole life cycle. Planning, predicting, creating, and marketing the products are part of this process, along with figuring out when and how to stop selling them.
The primary goal of product management is to ensure that the products your business sells satisfy the needs and preferences of its customers.
To help you launch a successful product, you need a top product management system like Chisel. Chisel has myriad tools and features that help you in the process.
Here is a glimpse:
Chisel's treeview is a handy tool that allows users to easily navigate and rate the various features that they are working on and considering adding to their product. This makes it easy to keep track of progress and make decisions about which features to prioritize.
Sign up for Chisel's free forever version!
Post Pandemic Product Management:
As a result of the big computer businesses closing their offices owing to the global COVID-19 epidemic, remote work is now considered the new standard. Before the crisis, some companies claimed that product managers should be physically present with their teams and questioned whether the position was appropriate for remote work.
One became apparent as the coronavirus pandemic spread worldwide in early 2020: no business is immune.
You should not put aside the economic consequences, whether online or off, and various changes to how we work have already started.
This paradigm must change toward distant engagements to achieve groundbreaking achievements and adjust to the new global dynamics.
The transition to remote working must be the tech industry's most urgent adjustment.
How people connect in remote and office settings differs. Communication with colleagues is considerably more natural in a real office setting than working remotely.
Loss of revenue is the following significant effect, which most firms, if not all, can relate to.
Your company will need to figure out a method to become necessary if it wants to survive and prosper throughout the crisis.
The COVID-19 epidemic has significantly expedited this consumer transformation, which is one immediate effect.
Brand recognition, product innovation, and price drive competitiveness in the consumer goods sector. The capacity to satisfy customer preferences, the quality of the product and advertising are additional factors essential for success.
The consumer is also changing, which furthers this complexity. Along with a growing interest in healthy living trends, consumers are becoming more environmentally concerned about increasing product sustainability and transparency.
New trends in the field of product management are another thing that emerged after the pandemic.
Top Trends You Should Know as a Product Manager:
The Need for Data.
Every product team now has access to enormous data because of the exponential growth of computing power and connectivity. As a result, companies have to achieve much more data than we could have envisioned about users and their behavior.
Product managers have grown accustomed to having so much data at their disposal. They also have the stakeholders whose agreement and support they need. Machine learning and AI are still in their infancy.
Expectations that gobs of supporting data are in every decision-making process will only rise. The information guiding roadmapping decisions will be in demand by executives. Product managers will emphasize data more when setting priorities and making plans.
Technological Fads.
Technical trends are among the most challenging for product managers to stay on top of because the industry is constantly changing. No one can ever be sure whether a new technology will get widely accepted or if it will be another fad.
While keeping up with the newest technology for its reason has its problems, being a product manager values the technology that powers your product.
Nevertheless, keeping up with and utilizing cutting-edge technologies can be advantageous for product organizations.
Greater Individualization.
Although personalization has long been a popular product trend across various industries, in 2022, the movement shall pick up even more steam. Personalization is analyzing data to produce insights that allow organizations to customize their offerings and suggestions to specific clients based on their past behavior and preferences.
Personalization is popular because it enables customers to customize a product by selecting various ways to engage and use it. As a result, it enhances the consumer experience.
There will probably be more people using:
Individualized price cuts.
Advice for ensuring that customers receive what they want, when they want it, throughout the customer journey.
Distinct pricing schemes.
The entire company will strive for increased product visibility.
Due to the digital transformation, previously analog businesses will become more interested in what their products are doing. Everyone is more likely to care about the product's success and have a say on strategy and roadmaps, from sales to marketing to customer service and manufacturing.
Product managers should embrace this trend since it will put their company's overall strategy in the context of their vision.
Product leaders must improve their storytelling abilities to communicate their objectives, reasoning, procedures, and technology to this group of product initiators.
The time spent delivering updates will be reduced, and everyone in the more prominent firm will have more visibility.
Growing Need for Freelancers and Product Managers.
Our markets have changed significantly as working from home has become "the new normal," and the pandemic has changed consumer buying patterns. Businesses not in the digital space are also shifting their product emphasis there.
Product managers have maintained their status as change agents and value maximizers who drive product-centric business expansion. More substantial skill sets are to be present for this role. As a result, we anticipate seeing a rise in the specialization of product managers in fields like data, customization, and AI product management.
Since most businesses have already adopted a hybrid remote/office work style, remote agile product teams will continue to prosper in 2022 and beyond.
AI-driven Customer Engagement.
Using customer involvement powered by AI is still a crucial aspect of product management.
We anticipate seeing more businesses utilizing this technology in 2022 to give their clients a more individualized experience.
More products and services will include artificial intelligence and machine learning to help businesses better manage their operations and comprehend customers' wants.
Businesses can better understand how customers engage with their products with artificial intelligence.
Thanks to this insight, a higher level of personalization and more accurate client segmentation will be possible.
For instance, you can automatically offer product demo videos if a customer interacts with a brand primarily to learn how the product functions.
Extending Beyond a Single Contributor.
Over the years, product managers have had numerous opportunities to boost their reputation and benefit from seniority. But it has only lately become apparent to a wide range of businesses and sectors the strategic importance of product management.
Product management is getting the attention it deserves and is no longer present in the marketing or engineering departments. Organizations are hiring product managers or entire teams. Resulting in greater chances for leadership.
Product management is becoming more and more prominent. Responsibilities for product leaders are changing. Nowadays, the job involves managing people, developing talent, hiring, delegating, and maintaining consistent processes and communications.
PMs With Cross-functional Skills Are Becoming More Prevalent.
The new product managers must possess diverse abilities as businesses become more complicated.
The number of generalists collaborating across teams and disciplines, from engineering and design to marketing and operations, is predicted to rise in 2022.
This product manager can grasp the big picture and comprehend how each business component interacts with the others.
As businesses continue to adopt more agile working practices, this trend will become more and more critical.
It will be easier to guarantee that items are supplied on schedule and within budget if a product manager can maneuver across all these various sectors.
How Can a Product Manager Stay Abreast of the Trends Above:
Here are several methods for PMs to keep up with technological trends:
Attend Conferences and Follow Up With a Debrief:
The engineering teams attending the conferences and briefing the rest of the team afterward on the significant points for new tech trends are more valuable than the PM visiting the conferences.
You Must Adopt a Macro Perspective of the Market:
The key is to organize your information sources so that you can consume a balanced diet of market data and then recognize when a trend has reached a tipping point. You should start paying attention to it.
Follow Blogs From Top Product Manufacturers:
There will always be a tonne of resources available, which is excellent, regardless of the strategy or route you decide to take. To a point, though, it can be overwhelming.
Regarding blogs, subscribe to their newsletters to browse article summaries when you have a coffee break or some other free time.
Speak With Experienced Engineers:
Senior engineers can use their experience to determine what matters most by not getting too caught up in the joy of a new trend. You can use this experience to decide what is important to you.
Bonus Advice:
Discuss ideas with coworkers who are working in related but distinct fields.
Build relationships with people offline and online who can benefit you.
Feel free to impart your knowledge so that others will do likewise.
Attend any sessions, conferences, or webinars that they offer.
Putting It All Together:
For product managers, 2022 will present several issues, given these shifts and trends. However, it should also be a fascinating time because new technology opens up more possibilities than ever. Technology enables product management teams to create groundbreaking, revolutionary new solutions.
These developments in product management portend more significant adjustments for product managers. The biggest trend is the evolution and increased visibility of product management.
The chances of success are suitable for those who can meet the obstacles with a clear vision, a coaching attitude, a collaborative approach, strong leadership, and clever supporting tools.