9 Tools To Collect Anonymous Team Feedback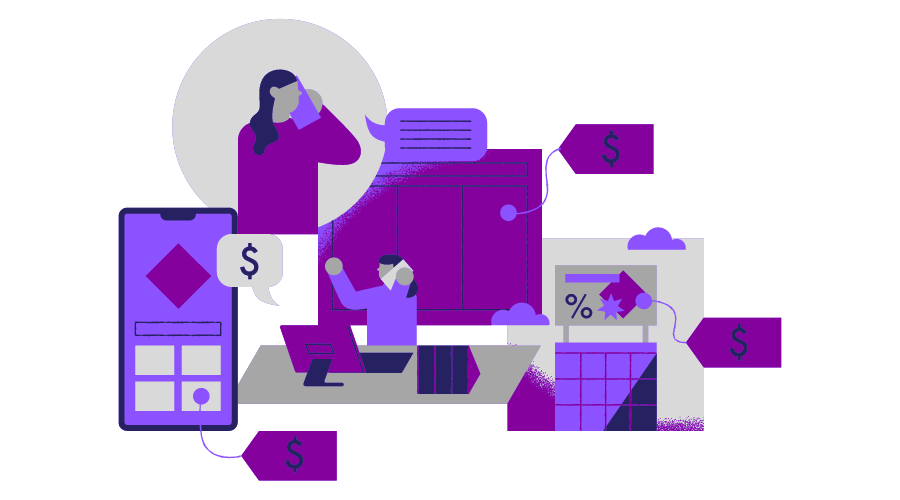 In a secure work environment, people frequently view feedback as a gift. But how true is it? Do we accept criticism as helpful feedback? Or do we cover it up and act as though we like it?
Employees usually worry about reprisal or being branded as challenging to deal with. Some might feel uncomfortable providing clear transparency with their feedback.
Here's where Anonymous Team Feedback comes in to help you deal with the situation swiftly.
Anonymity fosters openness, brings professional issues to the spotlight, and starts fruitful two-way discussions. By receiving anonymous feedback, supervisors can better grasp what they need to do to help their teams.
What Is Anonymous Team Feedback?
Anonymous feedback enables employees to
Express concerns or fresh ideas in a judgment-free environment.
Build trust among team members.
For a new workplace to thrive, employee input is crucial. Some workers feel more comfortable speaking candidly with their bosses or colleagues. Some people might be less willing to express their opinions if their names appear on the portal.
Employee feedback programs can only be effective if all employees feel free to express their feelings. These include worries, opinions, and responses. Worrying about how it would affect their standing or status at work should never become a problem.
Having a fully anonymous method of doing so is one-way businesses might offer more possibilities for open feedback.
Where should companies start when developing a feedback program to encourage employees? They should feel both engaged and comfortable submitting ideas. So keep it anonymous.
Traditional approaches, like a suggestion box at the desk, may have been influential in the past. But the increasingly dispersed nature of the modern workforce means they are ineffective now.
Let's examine the online resources for incorporating Anonymous Team Feedback.
Criteria To Select Anonymous Team Feedback Tool
1. Integrations
You may profit from project management, team communication, and presentation and videoconferencing integrations.
Instead of asking staff to search elsewhere, you may use your standard team collaboration tools to collect input in this manner.
Additionally, you may link comments to specific activities to enhance any subsequent performance evaluations.
2. Analysis
You can examine your feedback without uploading it to another platform in some circumstances.
Find an anonymous feedback platform with built-in analytics if this integrated analysis seems perfect for your requirements.
With the help of these statistics, you may simultaneously discover what your employees are thinking and deal with them. The outcome is a precise roadmap for building on what you learn.
3. 360 Feedback
In certain companies, more than one supervisor contributes to the employee evaluation process. Even lower-level employees could contribute to it.
If that's how things operate at your company, 360 feedback tools may greatly simplify the following:
Distribution
Collection
Management
Analysis of your data.
4. Accessibility
To submit feedback, your employees shouldn't have to log into accounts or come to your desk.
Anyone with an internet connection and a device may use a decent anonymous feedback tool. So your team is independent of any one platform. To begin the feedback procedure, your team should merely click a link or input a well-known URL.
5. Variety
Traditional surveys might be different from what you're looking for. You can look for an anonymous team feedback tool. The tool must offer word clouds, polls, and other features.
You can get feedback in the format that suits your needs the most, thanks to the variety of available questions. Focusing on feedback presented in a known style is considerably simpler than attempting to understand new methods.
6. Customization
You can use some platforms to fulfill a precise data collection and analysis goal. Others provide templates that might assist you in getting started if you need help figuring out where to start.
The final product in both situations is a collection of feedback questions that corresponds best to your requirements.
7. Presentations & Meetings
You must frequently gather employee input in real-time. That process is much simpler when you can instantly get feedback during presentations and meetings.
This feature is available in many anonymous team feedback solutions, mainly when such tools link with your presentation or video conferencing platform.
9 Tools To Collect Anonymous Feedback From a Team
While getting employees' opinions might be difficult; it need not be tiresome. Chisel makes polling your team enjoyable and straightforward. A tonne of interactive, pre-made poll templates is available on the site.
You may utilize any Chisel feature right now to access the thoughts and viewpoints of your team.
Select from any of the pre-built templates in Chisel's constantly growing collection. It is for typical survey use cases like determining user needs and product usability.
The redesigned and enhanced Feedback Portal gives users a platform to voice their opinions. Product improvements or feature requests are both acceptable.
You may collect, curate, organize, and prioritize your ideas with the aid of Idea Box. Examples of ideas include a feature, a client suggestion, or a product improvement.
Key features include
You can ask your stakeholders to pick on the schedule of features. They may accomplish this by giving the priority a rating between 1 and 100 and leaving personalized input.
Encourage an inclusive atmosphere by allowing all team members to participate. Check out which team members specifically commented on which features' priorities.
Utilize the team's feature prioritization input Chisel provides. Find out where your crew is well aligned and where there is vast debate on prioritizing.
To accurately target your ideal customer for surveys, Chisel offers an audience panel.
With 1-on-1s, performance assessments, and feedback sessions, this toolset aids remote teams. Fellow is a comprehensive 360 feedback tool for expanding remote teams.
Fellow also provides a hindsight tool and anonymous team feedback to promote a culture of ongoing evaluation. It enables you to get sincere input anonymously.
You can either make your own from blank or use handy templates. It's nearly the ideal tool for remote teams, businesses, and supervisors to activate their teams.
Key features include:
While attending a meeting, record it.
Bring your thoughts together smoothly.
Make use of a complete 360-degree feedback system.
Utilize several team meetings to increase team productivity.
connect to several applications, including Slack, Google Meet, and others.
Use tools like blogs, templates, and tutorials to expand your team.
With the help of polls, Q&As, quizzes, and other audience engagement tools, you may gather real-time feedback. Poll Everywhere is one of the most often used live polling technologies.
This online feedback information software provides an anonymous team feedback tool featuring multiple-choice questions, real-time word clouds, and Q&A sessions. Additionally, you can conduct market experience surveys or employee feedback.
You can also include Poll Everywhere in PowerPoint and other programs to develop dynamic presentations.
Key features include:
Use folders to organize
You don't need to download apps.
straightforward and intuitive.
Use premium plans to promote your brand.
Live polling, tests, and Q&A sessions.
Take advantage of the one-time usage and instructional plans.
Utilize an app, SMS, or website to get online feedback.
With real-time word clouds and charts, gain thorough insights.
connect with well-known programs like Google Slides, PowerPoint, and more.
Most of the anonymous feedback tools on this list concentrate on providing team members with constructive criticism that encourages them to develop.
Whistle Blowers aims to enable a unique sort of anonymous feedback: the disclosure of unethical, threatening, or violent behavior.
Whistle Blowers can make sure that team members can report unethical activity while maintaining their anonymity.
Your staff may submit Whistle Blowers reports from any web device after your organization has enrolled with the app. After that, the Whistle-Blowers team will receive the information and take prompt action.
The primary drawback of WhistleBlowers is that it only provides feedback on unethical behaviors. You cannot use it to offer helpful critiques on commonplace issues.
Key Features:
Activate your private safety hotline
Address unethical behavior anonymously
Reports can be submitted using any internet-connected device.
To accommodate your employees' preferred languages, your unique message may be available in as many languages as you require.
Quick response from the whistleblowers team
It's the most widely used survey app available. You may also obtain anonymous team feedback from your clients or staff members using Survey Monkey. You can utilize SurveyMonkey to construct surveys, tests, or simple feedback forms.
It is a multi-featured team engagement software that is more than simply a survey tool. You may create your custom survey designs or utilize pre-made themes.
The extensive resource area of Survey Monkey has a wealth of information about designing and interpreting surveys. Additionally, you can grasp consumer experience and keep personnel.
Key features include:
Gather both known and anonymous responses.
connect to the most widely used business apps worldwide.
Utilize online surveys and forms to accept money.
Depending on the input, create marketing material.
Recognize and enhance the consumer experience.
Discuss all pertinent information with your team.
Vevox is an anonymous feedback platform that team members can use to share thoughts, inquiries, and ideas. It was initially built for hybrid meetings.
You may use it independently or use its interfaces with Microsoft Teams and PowerPoint. Vevox is a simple, easy-to-use solution. In either case, team members can utilize their mobile devices to submit responses to queries.
After gathering employee data, you can export the observations as an Excel file to further evaluate and pinpoint recurring patterns.
Vevox also offers a portal that enables real-time data viewing and data saving as stats, charts, or polls so you can choose how to see best and distribute feedback.
Key features include:
user-friendly interface
Even on the free-for-ever plan, make use of many features.
Run live polls immediately using a URL and ID
Change between identifiable and anonymous comments.
Imagine the consensus or the response.
Determine the reporting of the specific data.
Sync up with programs like Zoom, Office 365, and others.
Use the colors and logo of your brand.
You can gather anonymous input from your team using this additional AI feedback option. Workday, a top supplier of business cloud software for accounting and HR, owns the software.
You can monitor employee participation in real-time with the help of this anonymous team feedback tool. AI and machine learning evaluate the data and offer you insightful information.
You may understand how people feel around you and listen more intently to respond more quickly. With Workday Peakon, increasing productivity has never been more straightforward. And if you need assistance, tools like reports, seminars, and podcasts are easily accessible.
Key features include:
Start receiving direct feedback.
Utilize machine learning and AI to analyze your team.
Quickly see patterns and issues.
Learn about employee engagement trends.
Conduct private one-on-one meetings between employees and managers.
You can gather online feedback with this simple, cost-free survey tool. You have total freedom over your survey forms, which is fantastic. You can duplicate numerous templates that are editable.
A drag-and-drop form tool makes creating surveys incredibly simple. You can also include conditions, restrictions, and file uploads.
The fact that Jotform provides help in more than 20 languages is incredible. Additionally, all premium plans are 50% off for non-profit and educational organizations.
The free plan from Jotform includes all the functionality for five forms, 100 submissions per month, and 100 MB of storage. Additionally, if your forms receive 500 responses and 1000 monthly page views, you are eligible for this package.
Key features include
Zapier integration with well-known applications
Obtain thorough entries and traffic reports.
Make feedback forms with the maximum level of anonymity.
Create unique themes using color palettes and branding.
There are several layouts and designs to select from.
This AI feedback tool by Qualtrics is one of the top experience software providers in the United States. You can use automation to improve your evaluation method.
In contrast to other anonymous team feedback systems, Delighted enhances the assessment process. It also provides various services, including interaction, NPS, and more.
Countless user reviews that the firm has accumulated over time fuel Delighted AI. You can better comprehend client feedback thanks to the feedback data it provides.
You might get user engagement data on a daily, weekly, or monthly basis from it as well. This program also can perform adaptive sampling, response filtering, and email throttling.
Key Features:
Utilize AI to develop surveys quickly, and 360-degree feedback
Email survey transmission is scheduled by autopilot.
Gather and post user reviews straight to your website.
Consider using delivery channels like Email, Web, Links, SDK, and Kiosks.
Connect to over 35 applications, including Shopify, Salesforce, and Slack.
Conclusion
A thriving firm relies so much on gaining employee input. You will have the chance to improve if you are aware of team members' thoughts and feelings. Increased engagement, productivity, and goal achievement are benefits of these adjustments.
Develop a feedback program with resources that enable open communication among employees. After that, you'll have the truthful information you need to properly steer your team and business.