What are Product Insights? (Examples and Importance)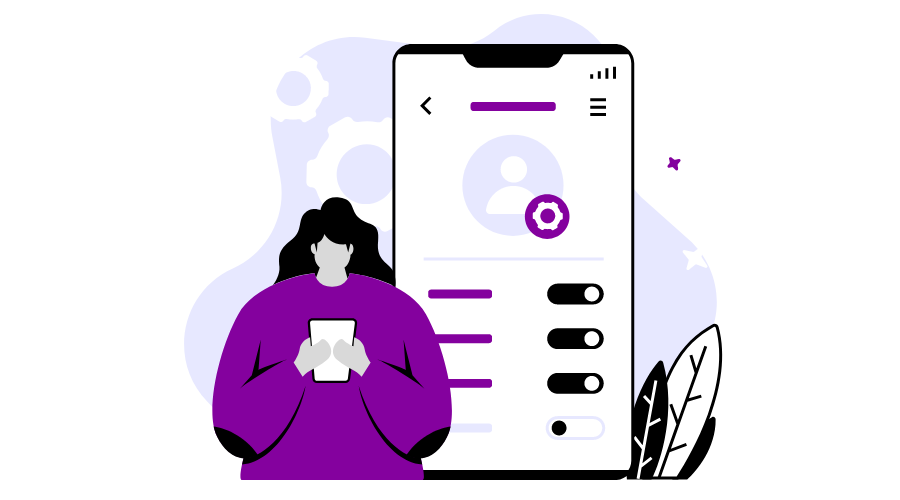 It takes work to create a product. Brands expend millions of dollars and years of study to develop items that customers enjoy. A firm's reputation is based on the products it creates.
As a result, products determine a company's market reputation and trust.
Product managers encounter several obstacles when developing future-oriented products. 
Product insights are critical for recognizing problems, resolving difficulties, forecasting trends, determining what works best for consumers, and offering expertise that transforms a beta product into a consumer favorite.
Consumer insights, on the other hand, aid in determining how customers feel about a product or service.
Businesses can make the necessary efforts to detect and address the issues that arise during the user journey to provide a superior product experience.
This product insights article is a quick guide for product managers and strategists that will go over the fundamentals of product and consumer insights so that you can create a product that your consumers will appreciate for years ahead.
What are Product Insights?
Product insights are all the data gathered from user engagement with your product and service that you can summarize to inspire design, user experience, and functionality enhancements in the B2B SaaS market.
Chisel is the #1 primary app for product managers to craft amazing products.
Sign up today and get to create roadmaps, collect customer feedback, and more with ease.
Customers demand outcomes, services, and value. Therefore products are built to meet those needs.
Product managers and product operational processes, on the other hand, are responsible for determining what those needs are and the best method to meet them during the development and continuous quality improvement.
Personas, journey maps, and segmentation are some tools used by product management experts during the early stages of development to design the product. 
These experts can use customer analytics, activity data, and surveys to modify their offerings after introducing a product or service. These businesses can gain a precise and real-time picture of how customers are using their services and what they, as a team, can change with the help of product experience software. Collectively, these insights are product insights.
What Is the Importance of Product Insights?
Users have the opportunity and freedom to replace their existing solutions when they don't match their demands in this "era of the user."
As a result, product managers must be fully aware of their customers' interactions with their products, as evidenced by data generated by users and feedback provided by them.
Product analytics and the software that runs it turns each data set into product insights.
Doing so can serve as a roadmap to what consumers are doing with your product, how frequently, and what issues they are experiencing.
Understanding the responses to these concerns can give your organization a distinctive and deeper insight that marketing and sales strategies alone can offer, acting primarily as a crystal ball within which moves are on the correct road and what's not.
Here Are a Few Instances of Product Insights
What is the most common reason for user abandonment?
Are users making use of the newly available features?
Which among the product's tools or services add the most to the platform's recurring income?
How to write product insights?
Product insights differ from consumer insights because they aim to develop comments and insights into an inventive solution rather than directly implementing them in your product.
For example, if someone complains that your product is difficult to use, you can choose to automate the tough parts (product insight) rather than adding instructions (consumer insight).
Begin by describing the situation in which the user is utilizing your product. Then, emphasize the person's unique aggravation or delight ("I love/hate the import feature since…"). Lastly, explain what the customer would like to experience as a solution or extension of this feature.
Product Insights Examples
Here are a few of the top product insights from some of the world's most well-known companies:
Netflix:
Netflix decided to create interactive children's content. The Netflix product insights team spent lots of time in the lab with children, showing them the product.
The goal was to understand how users would react in the real world when using the product. The team explained what the product performs and played with its intricate variations.
Trials like this helped Netflix find out the ideal product interface before launching Puss in Book at what the consumer would like to see as a solution or expand on this feature.
Envelopes:
Envelopes is a popular online store where you can buy a variety of envelopes. They were looking for ways to improve their marketing strategy and increase conversions.
They considered sending follow-up emails to all clients who registered on their site and added items to their basket but still needed to complete the purchase. Teams needed to persuade the customers to purchase the product.
They required the information to determine the ideal timing to send the email to sell their products. As a result, they experimented and sent two emails, one at 11 a.m. and the other 48 hours after the customers abandoned the cart.
They discovered that sending an email 48 hours after a cart abandonment resulted in a 40% conversion rate while sending one in the morning resulted in a 28% conversion rate. They discovered the solution to selling their goods more quickly.
Bringing Product and Customer Insights Together
Insights assist you in making the right decision for your company. Assume you know everything there is to know about your consumer.
In that situation, you can alter your product strategy, add new features to your current product, improve your marketing approach, and employ a combination of automated tools to target customers at their most vulnerable moments.
Consistently rely on a combination of data gleaned through product insights and customer insights. It enables you to discover the preferences and motives critical in convincing clients to purchase your product.
In terms of understanding today's customers, data collection methods such as surveys and focus groups are insufficient.
You'll need next-generation tools that automatically collect feedback from various sources. These sources are user reviews and opinions on various websites. They can then introduce you to a real-time dashboard that shows you the following:
Which products do customers like the most
Why do they appreciate them the most
What features the product are lacking
Which aspects are the most popular
Which brands are convinced in that market segment, and a variety of other questions.
Product Insights Analyst
Product Insights is a worldwide service that examines, analyzes, and improves a company's customer experiences, then recommends top officials to help them make changes and resolve concerns.
The person in this position will help to own the firm's service plan, as well as create and create better techniques and products to repeat and enhance the quality of service dedicated to serving customers.
Product Insights analysts have strong analytical skills, a thorough understanding of product management strategies, a project management background, and a proven record of completing projects in complicated and confusing settings.
Collaborating with senior business leaders to produce studies and perform hands-on research will generate recommendations across numerous product segments.
A product Insights Analyst will assist your company in raising the bar and achieving the organization's vision.