A Deep Dive Into Product Analytics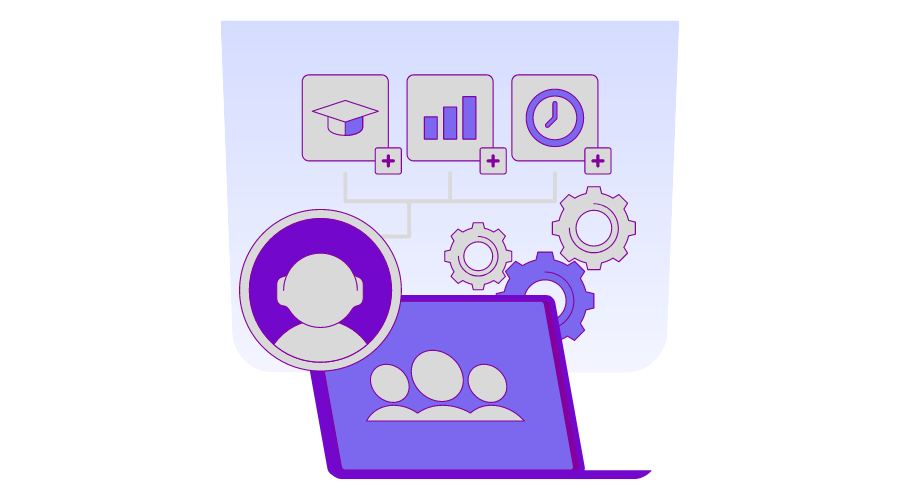 Businesses use product analytics to analyze their users and improve customer perspectives.
Analytics makes it simple to track users since it facilitates data collection and management.
Product leaders, designers, and developers depend significantly on the data collected from product analytics. This information helps them in decision-making. 
Research has shown that companies that rely on product analytics are far more profitable than their competitors.
What Is Product Analytics?
Product analytics is a robust set of tools. These tools allow product managers and teams to monitor the performance of the digital encounters they create.
Product analytics offers a bunch of advantages, such as:
Providing vital information for optimizing performance
Helping in diagnosing problems
Correlating customer activity with long-term value
Product analytics tell you precisely what is going on in your product at its best
It also provides you with the how, when, what, where, and even your users' behavior
Product analytics includes essential information and offers insight to product teams
Methods for correlating usage patterns with long-term value
Product analytics also answers these questions:
Who are the users of your product?
How are they using it?
Which features are they using?
Which features are they not using?
Where do they have disagreements?
How do you wish to diagnose problems, reduce churn, and personalize user interactions?
Importance of Product Analytics
Product analytics demonstrates your customers' behaviors toward your products. It mainly focuses on what users do rather than what they say.
Acknowledging the customer's needs is critical for developing practical and valuable products.
Product managers could use hyper-detailed data gleaned from product analytics.
Such data will help them empathize with customers and make more knowledgeable and profitable product decisions.
Using customer surveys, discussions, and interviews provides qualitative data that is not always accurate. Hence, it doesn't always tell the complete story of the user experience.
On the other hand, product analytics provides objective and definitive customer data. You can gather this data by software that tracks actual user behavior with the product.
As a result, product analytics enables product teams to conduct a more in-depth evaluation of certified data. Which automatically reduces the chances of using the human-error susceptible interviews, surveys, and discussions.
Implementing product analytics is effective for businesses looking to understand how their customers use current product attributes.
The other benefit is that it is also helpful for testing new features and estimating customer experience.
If your team sets an objective of how much of a new feature you can use as a team, they could use data given by product analytics to work toward that mission.
Product analytics has proven to be one of the most effective technology-based companies.
Technology-driven companies are successful because they focus on application development to enhance user retention.
And it has helped optimize the tech company's place in the competitive market in recent years.
Who Uses Product Analytics?
If making good product decisions is your goal, you could use product analytics. As simple as that.
When gathering 100% of the user interactions from your website, the data is primarily behavior-based.
Hence, analytics might respond to questions from stakeholders throughout your organization.
In simple words, once you've gathered all of the necessary information, what questions do you want to ask?
Product companies can analyze the below points with product analytics:
What their users are doing.
Making data-driven decisions.
Assessing and running experiments.
Increasing activation, conversion, and retention.
Create captivating digital experiences.
Another necessary tool that every product company, more so their product managers, must have access to is product management software. It simply makes all the managing work much more sorted and paves the path to crafting amazing products.
Marketers can see which marketing programs (emails, promotions, social posts, campaigns) attract visitors with product analytics.
And which marketing programs bring in the visitors who are most likely to convert and exhibit long-term loyalty.
Gathering such information helps marketers direct their efforts and improve product development.
Product analytics can assist the development team leaders in nullifying bugs, fine-tuning features, and fixing user friction. They can do all of this without deploying additional engineering effort.
UX designers with product analytics can determine how people navigate feature sets in great detail.
They can also see which features are prevalent and complicated and recognize roadblocks and critical points of abandonment.
Growth managers can gain a comprehensive view of user engagement using analytics, which will allow them to define and optimize retention strategies based on business requirements.
Moreover, your consumers will benefit the most from the product analytics.
The application of product analytics will result in convenient, simple, and enjoyable products for your customers to use.
Why are Product Analytics Tools Important?
The product analytics tools guide the companies to monitor their audience's journeys step-by-step.
Segmentation, funnels, and cohorts are critical features for assisting businesses. They help in understanding your customers and the choices they make.
Product analytics software must also operate in real-time.
When you take the product analytics data from real-time, it helps notify team members of service and replacement needs and recommend preventive actions.
The tool should send service requests to the appropriate individuals or automate the service using machine learning (ML).
Product Analytics Tools Typically Include the Following Features:
User Tracking
Product analytics can track customer actions within the app or website.
Measuring
You can use each product feature to measure customer engagement.
Cohort Analysis
You can classify users into cohorts. And businesses can keep track of the data.
Data such as the number of days requires users to accomplish their second action and visualize it in a chart.
Notifications
The tool should allow users to communicate and send alerts to the product team.
Funnel Analytics
A funnel is a graphical representation of the user's journey.
It can assist businesses in determining where users become stuck, where they leave, and when they complete the final step.
Companies that use funnel analysis can use the data to track where customers are going.
Gathering such information helps them evaluate different ways to reduce churn at those points.
A/B Testing
A/B testing is also known as split testing.
It is a method that allows companies to determine which edition of their product delivers the desired results. And which edition fulfills the business goal most efficiently.
Display Dashboards
This user-facing feature lets businesses visualize their data.
You can collect this data through templated or customer reports.
Product Analytics KPI's
Measuring everything results in overwhelming data. And it shifts the blame to your team to make sense of the outcomes.
Instead, you should monitor and measure the metrics that have the most significant business implications.
Rather than spending time compiling the data required for your key metrics, product analytics can streamline the review process.
Such clarity will allow you to concentrate on the numbers instead of data collection.
Engagement
Previously, businesses used the Net Promoter Score (NPS) to determine whether their consumers were engaged and satisfied with their product.
However, NPS and other surveys do not provide a complete picture of customers' satisfaction with your product.
Currently, only 16% of executives consider NPS an essential measure of digital success.
Besides, firms have historically relied on page views and click to monitor the achievement of digital experiences.
However, these elaborate metrics only scratch the surface of understanding.
To truly comprehend engagement, you must have a comprehensive account of the customer journey.
For instance, you should look at:
how customers progressed from pageview
to signup
to critical action
to become a returning user over the period
Product analytics reveals every communication your customers have with your product.
Communications include the interactions that add value, allowing you to determine engagement accurately.
Product analytics can help you to:
Figure out which features your customers use the most
Know how frequently do the consumers come back to your app
The actions your customers take
Product analytics can help you boost engagement by making your product more appealing to potential and existing clients by providing these insights.
Retention
Customer retention is the most significant aspect of an organization's growth.
Customer retention and customer experience go hand in hand.
And if you want to sustain your customer loyalty, you must deliver value from the product.
Delivering value to your consumers via your products should happen within a specific period.
Product analytics can assist you in determining the best way to measure retention for your business strategy.
You can specify parameters such as:
Determining which percentage of users return on or after a specific day.
Monitoring returning users over any period.
Over time, you could improve retention by analyzing the following:
Your long-term and churn clients' user flows
Identify the friction points causing clients to abandon the digital experience
Enforce fixes to enhance the user experiences
Customer LTV
Clients with the maximum lifetime value (LTV) have much more in common than the revenue they generate for your company. Such as:
They have achieved specific accomplishments
They depend on features
Make repeat purchases that result in more comprehensive customer relationship management
By monitoring the characteristics of your high-LTV customers, you can use their product journey to generate leads and improve free trials.
Or even establish targeted campaigns with new customers.
All you need to do is find out these high-LTV customers' behaviors.
Once you do that, you will prompt other customers toward similar results.
How to use Product Analytics?
Following are the steps that companies must incorporate in order to implement product analytics and use it effectively:
Outline the Goals
Firstly, the product teams should be clear on the reasons for creating a particular product. Next, it is important to understand what the business objectives are meant to be achieved through this creation and what the gathered information will indicate about the product performance, type of audience, and potential adaptation that would be required in the future.
Outlining product analytic goals allow risk management by preventing the team from investing their time and resources into the process without knowing what they are trying to learn.
For instance, there could be a glitch in accessing the page where your audience can buy the product. Thus, they could be deprived from your product that is actually made to meet their needs and slow down the reach of your product. However, with product analytics and outlining goals, this feedback can be provided to the developing team and they will know where to focus their energy and effort.
Accurate Data Tracking
The data that is gathered for product analytics is divided into 'events.' These events denote one particular action of the user; for instance – using a feature or buying a product, etc.
The team's important task is to decide which events in particular are needed to be tracked. This needs to be done on a common document so that everyone can access it and have clarity on the crucial milestones in the user's journey.
Once the data is collected, the tasks need to be pre-assigned to the team members as to who does what with the data that is acquired.
Additionally, it is important to cover all the crucial milestones and not miss out even on the slightest detail because that can affect the user experience negatively and hamper the product's success. 
Using the best tools available
There are a lot of tools which offer reports on the user experience. Some of the popular ones are Google Analytics, Amplitude, Kissmetrics, Mixpanel, etc. These are just a few options, but as per the common trend, companies and developing teams are likely to sign up on various platforms to acquire a variety of data that provides distinct insights. 
Often, one source might suit the needs, goals, and working progress of a particular team better than others. In such cases, it is good to stick with those platforms for product analytics in order to save resources.
Although, remember to keep an open mind to others as well and do not be bound by a single platform because there is a wealth of insights from every platform targeting differing populations.
The integration of the product analytics with your development and management tools is necessary to create a full-blown impact. If the systems don't compliment each other well enough, it slows down the growth and you could be possibly losing out on pivotal feedback.
Make sure you research well before using particular product analytics and based on that choose the one that suits your resources the best. This way, you can make the most out of the product analytics as well as your investment. 
Product Analytics Tools
The market for analytic tools is becoming increasingly crowded.
Everyone enjoys working with tools, and that's a good thing.
But selecting from hundreds of options can be a full-time task for any business.
While we can't give you a comprehensive list of every tool available, we will discuss the major players. Many of these you may have previously known.
It's important to remember that you won't find a suitable tool that can do it all because this magical beast is not available yet.
Instead, you will have a "load" of 2-3 tools that solve various problems.
Segment.com
Segment.com must live on top of all of your analytics tools.
The primary purpose of segment.com is to help you simplify the implementation process of multiple devices.
For example, let's consider that you want to use Mixpanel and Intercom simultaneously.
These tools heavily rely on events to get data.
You may also need roughly the same events and properties.
Instead of implementing the same data twice, you can now forward your data to segment.com.
From there, they will send your data to mixpanel or intercom.
You can track your data for the first time and then send it to hundreds of other tools.
Using segment.com will also make it easier to move away from tools.
For example, you can move from Mixpanel to Amplitude without rewriting your tracking code.
Google Analytics
For analyzing marketing traffic, google analytics is the holy grail.
Almost every company keeps this tool handy.
You can use the google analytics tool to understand everything and anything before the signup process. And that includes:
Investigating marketing channels
Looking at what users did before signing up
After a user has signed up, we can move on to tools such as Mixpanel or Amplitude.
Mixpanel
Mixpanel is excellent for determining what your users do after they sign up. You'll get answers to:
Did your customers finish the onboarding procedure?
Are they returning to use our product?
How can we persuade our users to do something?
Mixpanel primarily focuses on mobile apps and media organizations.
Amplitude
Amplitude is equivalent to Mixpanel, but their product is more advanced.
They, like Mixpanel, are concerned with what happens after a user registers and what users do within your product.
They are an excellent choice for e-commerce businesses and corporations with cross-platform products.
In other words, a user can use your product on mobile, web, and tablet simultaneously.
Snowplow
Snowplow remains the most popular enterprise-grade solution for those seeking real-time event data.
Snowplow gives you absolute control over your data.
It is instrumental in tracking data across different platforms.
Heap Analytics
Heap Analytics is equivalent to Mixpanel and Amplitude.
Still, they target businesses that do not want to invest in large-scale implementations.
Heap "includes automated everything your users do" without the need for additional code.
This heap feature makes it more straightforward to implement than Mixpanel, Amplitude, or Kissmetrics.
You could benefit from this feasible option if you don't have the resources to develop your products primarily on the internet.
A Classic Tool Layer Would Look Like This
Segment.com
Google Analytics
Mixpanel OR Amplitude OR Snowplow OR Heap Analytics.
When To Invest in Product Analytics?
Your company must invest in product analytics, when
You want to enhance the user experience
You are worried about the people who visit your website
However, it is also dependent on the nature of your business.
Small businesses can use product analytics to run market tests and determine the best services to offer.
Mid-sized businesses require a product analytics platform to:
Expand their business
Manage their value chain
Retainment while lowering churn
Large-scale businesses require a product analytics platform to compete effectively and avoid being a younger organization.
They need it in terms of maintaining consistent business growth and development.
Is Product Analytics the Same as Marketing Analytics?
Although people sometimes use the terms 'product analytics' and marketing analytics interchangeably, it is not always the scenario.
However, the two concepts are undeniably connected.
The following are the primary distinctions from amongst the two concepts:
Product analytics refers to the user interaction with specific parts of the production environment.
And it helps to know the entire customer journey.
You can rectify when users get stuck and note the features that perform.
Thereby, you can decide the effectiveness of product analytics by knowing user interactions.
You can also determine how to reach these interactions eventually.
Finally, it will establish a satisfactory experience for your customers.
Marketing analytics, on the contrary, refers to the user actions leading to conversions.
Conversions imply that you can determine the performance by the user taking the specific activities.
While marketing analytics seeks to convert visitors into paying customers.
Product analytics aims to engage these consumers to return to purchase the product.
Marketing analytics determines how to customize the customer journey phases to lead to a conversion.
On the other hand, product analytics focuses on how you can accomplish this through the design of products.
The basis of the product analytics is on more private information, which the companies obtain from consumers who have already purchased the product.
The information encompasses data such as who bought the product, the gender of the purchaser, and credit card details.
On the other hand, marketing analytics primarily depends on publicly available information.
Choosing the right product analytics
While engaging in product analytics, begin with the outcome in mind.
Auto capture will do the work and effort of collecting data for you.
But the actual value in product analytics is determined by how frequently you use it.
The more you flex the data, the more perspectives you will gain.
And the best way to gain maximum insights is to incorporate specific processes into your organization. Such as:
Concentrate Solely on the Outcome
You will have to focus on getting answers to the following questions:
What are your company's objectives?
How will data assist you in accomplishing them?
Set Your Key Performance Indicators
What are the significant junctures?
How will you know if your situation has improved or if you have resolved the problem?
Clear Targets
Product analytics can help you hit goals and determine where to aim.
And this is because product analytics can show you:
How many (and what types of) people are using various elements of your product?
Such information allows you to see what's working and what isn't.
Set Clear Goals for Your Objectives
When it comes to data tracking, you can never be too specific, so get as precise as you can with each step.
As your performance improves, make sure you understand what that means.
In a Nutshell
This article has guided you with a comprehensive summary of the most critical aspects of product analytics.
You now know that it is sufficient for you to begin collecting and analyzing data independently.
You are most definitely spoiled for a choice when it comes to product analytics tools and software! There are many options, and it's undeniably a competitive industry.
This kind of platform and tools, as discussed previously, will be more beneficial to product teams than others.
Even so, each of these has its distinct selling point that may appeal to specific product teams more than others.
Finally, it comes down to deciding what works best for you.
In many cases, you may end up deciding to use multiple of these tools and platforms simultaneously.
And that will allow your team to collect a wide range of valuable data. No single platform or tool will check all boxes.