Scaled Agile Framework (SAFe) – Definition, Advantages, FAQs
July 2, 2021
Max 3min read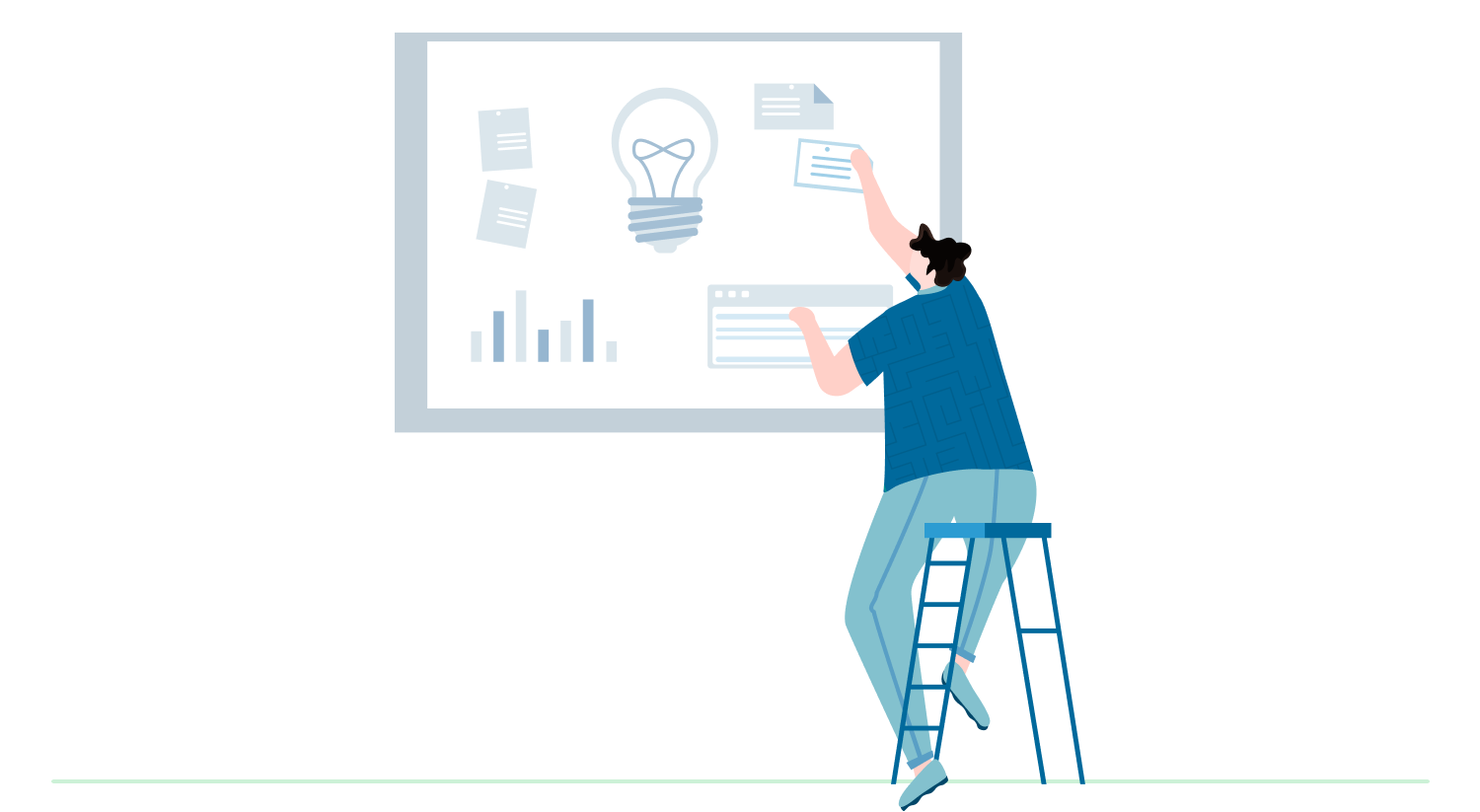 Table of contents:-
===========================================
What is the Scaled Agile Framework?
Scaled Agile Framework, also abbreviated as SAFe, is one of the agile methodologies for the smooth functioning of the development process. SAFe consists of three major concepts: Portfolio, Program, and Team.
It is designed for large corporations and organizations who often face problems when they want to transit to more agile ways of working. Scaled agile Framework is a combination of the best practices from many other agile methodologies. This makes it really flexible and adaptable.
Such flexibility becomes useful for large organizations who are fast-paced and rigid. Scaled agile Framework offers such companies with the best options from a variety of different agile approaches so that they can choose the options that cater to their organizational needs. While working on different projects simultaneously, companies can confidently use SAFe.
What is the history of Scaled Agile Framework?
Large organizations have often found it difficult to adapt to agile frameworks. This is because agile frameworks are most often limited to a single team and a single project. However, as its name itself suggests, scaling agile frameworks presents the flexibility to work past this traditional limitation and go further to be adaptable by larger teams or multiple teams at a time.
Many frameworks have been developed since 2010 to address this issue. However, Dean Leffingwell who is an author and an entrepreneur published a book named, "The Agile Enterprise Big Picture" trying to explore the possible solutions for this challenge.
His book viewed the workflow process as a whole and analyzed how all progressed in various stages during the management. These stages are governance, program, development, and finally handing it over to users. The Big Picture gave birth to the Scaled Agile Framework which is a mixture of popular agile frameworks like scrum, kanban, Lean, XP, etc.
What are the advantages of the Scaled Agile Framework?
As mentioned before, SAFe is very useful for larger teams or projects that require multiple teams to come in at different stages of development. Scaled agile framework empowers teams to work more efficiently and provide high work quality.
It motivates the leaders to support change and set up a workflow that aims client satisfaction. The SAFe framework also helps to set up the organization's management and financial strategy while facilitating a flexible business model.
Applying the Scaled agile framework to your business can allow you to engage with other agile methodologies like scrum, kanban, Lean, etc. and build up as per the business' needs.
When is the Scaled Agile Framework right for you?
If your organization is looking forward to trying the agile approach for the first time, Scaled Agile Framework is an excellent way to get started.
Even if your organization is not using an agile framework and you wish to transit, SAFe enables a smooth transition that may be slightly more rigorous and prescriptive.
However, please note that the highly planned aspects of SAFe are occasionally criticized for not being in alignment with the core values and principles of agile. Some critics even say that SAFe is not fully an agile framework.
Despite all of this, SAFe offers a lot of advantages to the huge firms employing multiple teams for their projects. They can truly benefit from this framework in a holistic way.
FAQs
Q: Who invented the Scaled Agile Framework?
A: The scaled agile framework was first mentioned in a book called, "The Agile Enterprise Big Picture" which was authored by Dean Leffingwell. It explored the limitations of agile and how it can be applied to bigger firms, larger or multiple teams.
Q: What are the three core aspects of the Scaled Agile Framework?
A: The three core aspects of the Scaled Agile Framework are Portofolio, Program, and Team.
Q: What are the advantages of the Scaled Agile Framework?
A: The Scaled Agile Framework facilitates a smooth transition into an agile approach. It can be highly beneficial to large corporations that carry out multiple projects at the same time.
You may also be interested in: