3 Ways Kanban Software Can Help Your Business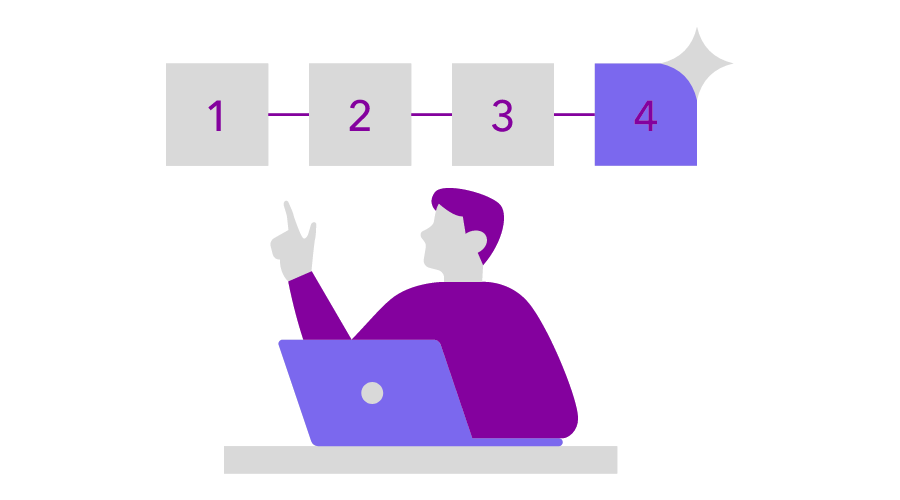 Today we get everything at the drop of a hat. The answers to many questions, facts, and solutions to problems, you name it! This has also led to a different approach that a professional would take a few years ago.
The way we work is also changing rapidly. There are many ways to conduct a task, and technology is available to simplify it. However, there are complexities as well.
One of the areas that took guidance from kanban to sort out the complexities of working were the teams in the IT industry.
Software developers, small businesses, global companies, and freelancers all rely on kanban to handle the work process in a better way.
Other agile methodologies have complexities in that they come with a set of rules that the user must follow to gain benefits.
However, kanban is easy to understand and has less resistance to begin working with it. Also, collaboration and team participation are more accessible because of the work's 'Visual representation.'
The kanban board is said to be a tool that is useful in any medium. You can use the traditional method of pen, paper, and sticky notes or the digital medium of kanban. The result will only be making your work transition from start to end smoothly and nothing else.
However, kanban software solutions have a fanbase due to their added advantages.
This article focuses on diving deep into the three main ways kanban software can help your business reach heights of success.
What is Kanban Software?
Kanban software solutions are digital kanban tools that are time-saving and convenient.
You can start with physical kanban boards as a beginner to get hands-on experience.
However, having a digital kanban tool with all the added built-in features can be beneficial once you get the hang of it.
With kanban software, you can collaborate with teams efficiently and get better visibility in terms of work progress.
You can visualize, organize and effectively manage work. Not just that, but there are other benefits too. Such as:
Your work process is automated
Non-important work activities get sidelined
You can make forecasts based on history
Narrow down and focus on work that truly brings value to your customers
Fact: The best part about kanban software is you can easily manage remote teams and track their progress.
To summarize, the kanban software tool takes the traditional visual approach of a kanban board and converts it into a digital medium. This allows every team member to view the workflow, bringing everyone on the same page.
Steps to Choose the Best Kanban Software
The simple structure of kanban uses a kanban board, cards, and sticky notes. It is not mandatory to use a digital version for the same.
However, collaborating better and effectively visualizing workflow is your goal. It is best to switch to the kanban software.
Most product managers rely on digitized kanban because it improves the production process. It is because digital versions of kanban come with added features like tracking, functionality reporting, limits on WIP or work in progress, and forecasting.
Furthermore, it comes with added efficiencies because teams can access it from anywhere and at any time of the day.
Therefore distributed and remote teams can collaborate and communicate with ease. Another reason why product managers take advantage of kanban software is because of its 'updates going live' instantly tool.
This way, everyone, including developers and other team members, can view the workflow changes without waiting for the updates to come through the channel.
Now that you know all the advantages of switching and using kanban software, let's quickly understand two types of kanban softwares.
We will also examine the seven things you must remember when booking a digitized kanban tool.
Digital Desktop Kanban
The more established firms, those reluctant to change, go for the desktop kanban tool.
Three primary benefits that you can enjoy with desktop software are:
Since the desktop kanban tool's connection isn't to the internet, the security issue doesn't come up.
You can customize a desktop kanban to suit your needs and requirements.
The best benefit is that you can continue your work on the desktop even on days when your internet connection gives up.
Web-based Online Kanban Tool
The web-based online kanban software is popular amongst startups, modern and new-age companies.
The advantages of using online kanban software are:
Your team won't require to save some time for training and installation.
With web-based software, there is a subscription model with varying payment options you can choose. In contrast, desktop kanban is expensive because of the licensing and paying per member factors.
With real-time data and instant updates, you can make better decisions and know where the project is heading at the moment and not get stuck in the past.
Before you finalize a kanban software, look for these seven things:
Choose a flexible kanban tool that helps you to visualize workflow easily. It must have columns, blockers, swimlanes, and so on.
Look for the software that supports different ways of WIP limits. These limits can be constant WIP or CONWIP, personal WIP, and work per cell limit.
Make sure you can visualize deadlines, blockers, dependencies, priorities, and various types of work.
Check if visualizing process policies is made possible. Test if teams can modify value streams without admin support.
Find a tool with better communication features such as email integration, comments, and so on.
Look for a tool that automatically collects workflow data, which you can visualize in histograms, flow charts, and diagrams.
Lastly, you have found the best kanban software when all the above six practices are available in your chosen tool. Make the best choice with patience and try carefully to discover the tool features in-depth.
We'll make things easier for you by suggesting a tool managers trust and rely entirely on for hassle-free product management.
Chisel- a product management tool that gives you a workspace to create your product roadmap.
A primary app that product managers use daily, Chisel assists you in creating Kanban boards which you can use to determine what tasks you need to complete now, next, or in the future.
3 Benefits of Using Kanban Software Over Physical Boards To Grow Your Business
We have discussed how kanban software has the upper hand in successfully managing your work and getting you to the finish line with the victory flag.
Now, let's focus on three primary ways the digitized kanban tools can help you grow your business in a new way.
There are various benefits of kanban software. However, we have chosen only three ways that you can use the Kanban tool and take your business to the next level.
Let's dive right in!
Get All Your Information Under One Roof
The most crucial way kanban software helps your business is by gathering and storing all the information in a central place.
This factor of getting all the relevant information material in one place is not possible to achieve in the physical kanban board.
All the cards and the description of those cards will be safely tucked away in one corner only for you to find out later and not get misplaced.
Your kanban workspace will remain well organized and not have too much information.
Real-time Data Updates
Imagine a two-day gap between your actual action completed and getting that update pasted on the kanban board. Is all this because the team member who is supposed to synchronize it is on leave?
Set aside all those delays because every action is recorded and updated live on everyone's boards simultaneously with kanban software.
When you create, move, or complete a card without delay or synchronization, it will get updated on all the other connected boards.
As we discussed earlier, the benefit of using kanban software is that teams working from anywhere can access it with login credentials. This can come in handy in urgent situations that may crop up.
It doesn't matter if your working team is at the other end of the country or the globe.
When all team members contribute to kanban software, communicating and having fruitful conversations and understanding what other team members are up to, it moves your work forward one step at a time.
The teams work well with real-time data on your kanban board without delays. All of this results in the steady growth of the business.
Fun Fact: If you haven't yet discovered or begun using kanban, you must. Pixar, Spotify, and Zara, the top three companies, started utilizing the Kanban tool and successfully stayed at the top of their game.
Maximum Security
There are high chances of kanban cards getting lost with the physical boards.
Additionally, if a project includes some confidential data and other information, the security factor in physical boards goes for a toss. This can affect the business immensely.
The solution to that is the digital kanban tool. In this tool, a team member has specific roles, rights, and restrictions to work on the kanban board.
Invite your team members by assigning them user roles for security purposes using Chisel.
Get in on the teamwork with Chisel! The platform fosters collaboration and encourages the whole team to get involved in the action.
Sit back and craft unique products without worrying about confidential data getting leaked!
Some of the kanban software solutions available today also have the system of the additional sign-on. They also ask you to get two-factor authentication to secure your kanban tool, even at the organization level.
Other Advantages of Kanban Software
Apart from the above three ways kanban software helps your business, there are additional three that you need to know.
Integrate Digital Kanban Software With Other Platforms
If you are already a platform user, having an integration option with kanban is just the cherry on top.
With kanban software, you can integrate it with any other system you might have been using previously to synchronize the work items.
For instance, you save a lot of time by integrating the Kaban tool with your email address.
With that, all your tasks can appear automatically, and you don't have to worry about creating them manually.
Automation Business Rules
Automating processes with kanban software is a possibility that you can explore. You can choose combinations that suit your situation by the policy of if-this-then-that dependency.
You have the freedom to conduct the following process with digital kanban boards:
Trigger reminders
When a deadline is near, switch columns with cards
Block cards as per requirements
Sophisticated Analysis of Work Process
You can easily track some of the key metrics with the kanban tool.
Tracking process stability using a cumulative flow chart is the most valuable advantage of this software.
You can also measure cycle times with a cycle time scatter plot without much effort. This would take weeks to work on and figure out in a physical kanban tool.
Fact: If you want to know the answer to the magical question of 'how many work items will my team be able to deliver in a so and so timespan?', use the predictive simulations of Monte Carlo.
Conclusion
We only touched upon a fraction of the various benefits kanban offers. Streamlining and improving your business processes with kanban software can be achieved if you have the right mindset.
There are thousands of kanban software available online. However, you need to choose the tool that best suits the needs of your teams and organizations.
Save time, stay focused, and be productive throughout your working hours using kanban software.
The evidence suggests that multitasking is good, but working on one thing is even more beneficial.
Use the versatile system of the kanban software and work faster and better with any teams from anywhere to improve your workflow.
Haven't you signed up on Chisel yet?
Sign up on Chisel with a free forever version today, and craft your own Kanban board, mold your cards as per your needs and streamline your team's work processes.