8 Product Management Blogs To Read in 2022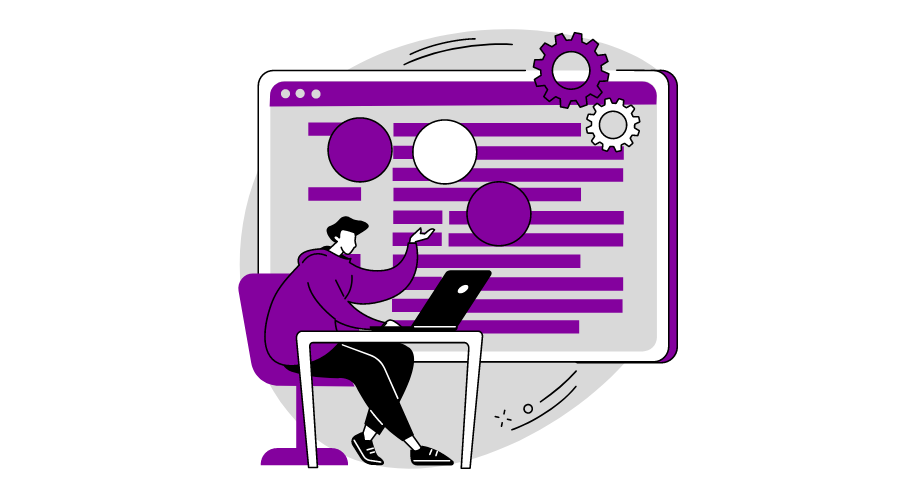 We all agree that product management is one skill primarily learned on the job itself. You will barely find specific degrees in product management.
All product managers are leaders who have moved up the ladder from another business role.
Apart from on-site experience and a few online courses, there aren't many resources accessible to product managers. So, where do they go when they need a quick cheat sheet, a life-saving tip, or to enter uncharted territory?
Well, thank the internet and its writing community. Several blogs in today's day and age cater specifically to product managers and their teams.
However, it's essential to filter out the ones that give you valuable content from those that don't help you.
This article will explore the top ten product management blogs you should read in 2022. Keeping an eye on these can enrich your product management process exponentially.
First, let's give you a reason to start reading blogs if you don't already.
Why Should You Read Product Management Blogs?
There are many reasons why you should read product management blogs.
As a product manager, you must keep up with your field's latest trends and best practices. Product management blogs can provide you with this knowledge.
In addition, product management blogs can help you learn from the experiences of other product managers.
By reading these blogs, you can gain insights into managing your product effectively.
We believe that blogs are one of the most underrated product management tools. Knowledge can take you places.
Finally, product management blogs can help you build your network. By reading and commenting on these blogs, you can connect with other product managers and learn from their experiences.
And now, let's get you acquainted with some of the best product management blogs out there!
Top 10 Blogs for Product Managers
Look no further! Your search for product management blogs ends here.
Our list of top 10 product management blogs will keep you up-to-date on the latest trends and help you hone your product management skills.
Whether you're a seasoned pro or just starting, these blogs will give you the information you need to take your product management skills to the next level.
Here's an overview of our top 10 recommendations:
Are you ready to know what each of them has to offer? Let's get started!
The SVPG Insights
If you're looking for valuable insights into the product world, you should read the SVPG Insights blog.
Marty Cagan, a product management veteran, formed the Silicon Valley Product Group (SVPG) to share the expertise and experience of some of the computer industry's most seasoned product leaders.
Cagan was in charge of developing and maintaining some of the most well-known tech companies, including Hewlett-Packard, Netscape Communications, and eBay, before creating the SVPG.
SVPG's Insights blog routinely provides unique articles on various product-related issues, a continuing series of workshops, and more significant events.
Process, data science, conveying your product strategy, and risk are all recurring themes.
This blog is packed with informative posts that will help you understand everything from the basics of private equity to the latest industry trends.
Plus, the blog's authors are experienced professionals who are always happy to answer questions from readers.
You can check them out here: SVPG Insights
The Product Management Blog
Here's one of our favorites. Letting you in on a secret here, but sometimes, we at Chisel too visit The Product Management Blog for inspiration and active learning.
It's a timeless masterpiece.
Product School's blog, founded in 2014, is for anyone interested in learning about the product development manager role.
They bring the same experience and insights to their blog with trainers from big tech companies like Uber, Spotify, and Amazon.
They've established a fantastic resource for any PM team, from leadership and communication to dispute resolution.
As the product manager, you are responsible for the success or failure of the product.
To ensure the product is successful, you must clearly understand what it is, what it does, and who it is for.
The Product Management Blog is an excellent resource for product managers to learn tips and tricks and stay updated on the latest news and trends.
You can check them out here: The Product Management Blog.
Chisel
Hey, sounds familiar?
Well, not to blow our own horn, but Chisel is the #1 Agile product management software.
With a platform built by product managers for product managers, Chisel comes with a holistic approach to the field.
The resources section of Chisel offers two different types of knowledge areas. One resource is the glossaries section whenever you want to quickly understand specific product management or business-related terms.
And the other section is long-form blogs by experienced authors that help you improve your customer success journey.
The articles are divided into product management, Agile, team alignment, product marketing, product roadmaps, product strategy, and more!
We think this article is a great place to begin your journey with Chisel.
Chisel is one resourceful blog you should keep an eye on based out of Silicon Valley.
For FREE, you can also try our product roadmap tools and product feedback software.
Read more here: Chisel Blogs
Product Talk
Product Talk is a blog covering a wide range of product development and management topics.
What we appreciate about Product Talk is that they provide insights and perspectives from various experts.
This means that you can get a well-rounded view of any given topic.
In addition, Product Talk always keeps its content fresh and up-to-date. This is a significant plus as someone who likes to stay on top of the latest trends.
Product Talk, founded by Teresa Torres, a product development coach, begins with the assumption that creating things is difficult. We couldn't be more in agreement!
As a result, we admire her approach to simplifying complex topics, displaying infographics, and building tangible elements and workflows that we can put to use.
Teresa underlines the necessity of continuous product discovery and how to involve your consumer in the process at all times.
So if you're looking for a great blog to follow, check out Product Talk. You won't be disappointed!
Check them out here: Product Talk
Inside Intercom
In their blog, Inside Intercom, the masters of communication at Intercom dissect everything product, user experience design, and innovation.
They lay forth innovative frameworks and techniques in addition to finely designed visual design to match their material.
They look fresh at personal workplace problems like ethics, burnout, and imposter syndrome, demonstrating their brand integrity.
If you're looking for insights and perspectives on the latest in customer support and customer success, you should check out the blogs from Inside Intercom.
The team at Inside Intercom has a wealth of experience in helping companies build great customer relationships, and they share this knowledge generously through their blog.
Recent posts include topics like how to turn customer feedback into actionable insights, design a great customer onboarding experience, and build a customer-empathetic culture within your organization.
If you're serious about delivering a fantastic customer experience, you need to read the Inside Intercom blog.
Check them out here: Inside Intercom
Pendo
In the realm of product management, Pendo is a well-known analytics tool.
Its intuitive and easy-to-navigate design, as well as its solid features, are praised by many product users. 
Product managers working on complicated software projects need analytics and customer feedback, and Pendo's blog is almost as important as this data.
Pendo provides high-quality information, including contributions from its professionals and guest writers.
While many of their articles are focused on their product, they also publish much available content for product managers.
These include articles on launching products, using product analytics, and even how product and UX teams can collaborate most effectively.
According to Pendo, product managers and developers use their platform to increase customer engagement and retention, reduce customer churn, and improve product quality.
If you want to stay up-to-date on the latest trends in product management and development, Pendo's blog is a great resource.
You can check them out here: Pendo
The Review by First Round
When First Round Capital decided to launch a new blog to publish articles on various startup-related issues, they described it as "the Harvard Business Review for entrepreneurs."
They frequently acknowledge that starting a business is challenging. It's full of unique difficulties and possible threats only the VC and startup worlds can offer.
They can also learn directly from those who are doing it." We believe they've done an excellent job of achieving their initial objectives.
In addition, The Review provides an insightful perspective on the world of SaaS. If you are a SaaS product manager who wants to grow your business, you should check out The Review.
Check them out here: First Round's The Review
Hacker Noon
Engineers, product managers, UX advocates, and others will find a wealth of information on Hacker Noon's Medium.com publication.
Hacker Noon has a beautiful team of regular staff writers. Still, it's also open to submissions from other writers, and you'll frequently read articles from industry professionals, such as current product managers at a range of outstanding tech firms.
Because of the large number of contributors, Hacker Noon has articles on various subjects.
Bitcoin, technology and geopolitics, lean product management, the future of cloud services, and scaling your product or application have all been discussed recently.
You can check them out here: Hacker Noon
Bring The Donuts
Bring the Donuts was founded in 2005 by Ken Norton, who was amidst a 14-year stint as a PM at Google.
His reputation as a product leadership coach and speaker is practically unrivaled in the PM industry.
Ken's blog reflects his thought leadership and wit, and his in-depth writing about all things product speaks for itself.
Norton's essay How to Hire a Product Manager established him as a product management expert, and it remains a reference work to this day.
Because of Norton's thought leadership, Bringing the Donuts is not only one of the top product management blogs, but it also serves as a job board for the product business.
Ken also shares his knowledge via newsletters that you can sign up for.
Check them out here: Bring the Donuts
UX Planet
UX Planet is an excellent resource for anyone interested in user experience design. The blog posts are informative and provide insights into the latest trends and techniques in the field.
UX Planet is a one-stop-shop for all things user experience, with anything from beginner's tutorials to career guidance to thought leadership publications.
UX Planet aggregates content from a range of contributors.
Software product managers have a new world to address regarding user interface design. But UX planet comes to the rescue.
While there is a dedicated section for product designers (how to acquire a job, construct a portfolio, etc.), several entry-level design articles will be precious for PMs.
Their 'inspiration series,' which shows some fantastic and inventive UX work, is one of our favorites.
You can check them out here: UX Planet
Conclusion
And that's a wrap! We've listed some of the most helpful product management blogs for you.
While these are our top picks, you must always explore new resources and ways to up your knowledge as a product owner or product manager.
Moreover, unlike the title suggests, these blogs may be great for product managers but aren't restricted to them.
Product marketing managers or other business executives can always keep up with the latest trends and best practices through blogs.
This post covered our top 10 recommendations for product management blogs that you should follow in 2022.
Like Dr. Seuss once said, "The more that you read, the more things you will know. The more that you learn, the more places you'll go." And here's your reading checklist.
If you enjoyed this list, stay tuned for part two. Until then, make sure you check out our very own blog section.
Chisel is here to help you with your product journey. Get started today!