10 KPIs Every Product Leader Needs To Know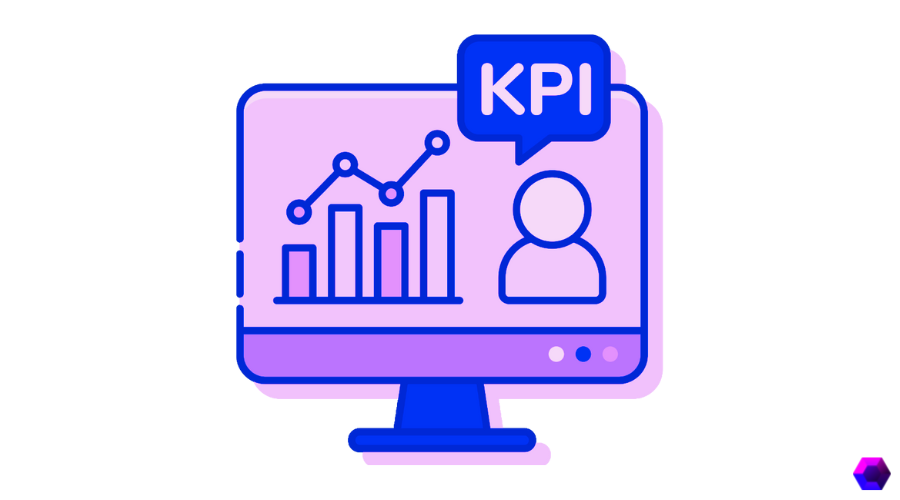 Gone are the days when data wasn't readily available. We made business decisions with our gut. Perhaps, some leaders had the business acumen and foresight for excellent products.
But in this ever-growing consumerist world, there's no time to sit back and wait for your eureka moment.
With constant data-tracking and metrics at one's disposal, the world of product management is transforming.
Product leaders play an essential role when it comes to making product-led decisions. They need to track the right metrics to achieve product excellence.
It becomes crucial to understand a product leader's role and the key performance indicators that can make or break their product's success.
Now we're not saying you only track these metrics. But these are some metrics we strongly suggest.
This article will break down the role of a product leader and 10 KPIs they must know.
Let's dive right into it!
Wait, let's not dive right into it. Understanding what a product leader does before getting into the KPIs is essential.
So, let's begin from scratch.
Who Is a Product Leader?
Put simply, a product leader is a person who manages a group of product managers.
Thus, a product leader does not manage one individual product but rather a line of products. Product leaders are essential to any company that takes on a product-led approach.
The most important thing to note here is that 'product leader' isn't a title per se. However, 'product leadership' is a role, and anyone who plays this role is called a product leader.
A product leader maps out to any of the following titles given the role they play-
Chief Product Officer
Director
VP of Product Management
Group Product Manager
We identify these roles as 'product leadership' roles in most companies. This is because they do more than just manage a single product. They operate a line of products and product teams.
At this stage, you should know that a product leader isn't just a product manager with good leadership skills. But instead, product leader refers to leadership positions such as those mentioned above.
That sums up 'who' is a product leader. Let us understand what a product leader 'does.'
Responsibilities of a Product Leader
We have already understood that a product leader is not just a product manager but more.
The responsibilities of a product leader can vary depending on the company and product. Still, there are some general duties that most product leaders have.
They are responsible for:
Defining and communicating the product vision
Creating and executing a product-led strategy
Gathering and assessing feedback from users and stakeholders
Managing the team that works on the product.
Alignment of cross-functional teams.
Product leaders also need to be able to wear many hats and pivot quickly as needed.
They may need to do some coding, design work, or market research and manage people and budgets. They need to be able to juggle many different tasks at once and keep the ship on course.
This role isn't a piece of cake. It takes specific skills and competencies to do it well. You should be aware of those too!
Skills Required for Becoming a Product Leader
A product leader is someone who oversees the development and implementation of products.
They are responsible for understanding customer needs and translating these into products that solve customer problems.
The skills required to become a product leader are:
Strong Problem-solving Skills
A product leader needs to be able to identify and solve problems quickly.
Excellent Communication and Interpersonal Skills
A product leader must communicate effectively with stakeholders, team members, and customers.
Strong Leadership Skills
A product leader needs to be able to motivate and guide their team to achieve common goals.
Business Acumen
If you want to grow as a product leader, you'll need to enhance your reasoning skills and understand accounting.
You'll need to know where the company stands financially if you're interacting with investors or top executives.
Technical Skills
Gaining a better understanding of your product's functional requirements is critical to attaining your coworkers' trust.
It will assist you in better managing project timeframes and establishing common expectations for all parties.
Domain Expertise
There is no such thing as a domain knowledge course. It's a matter of gaining experience through time.
There is, however, a method for improving your domain knowledge.
You can increase your domain expertise with training programs, following influencers in the domain, and conducting regular market research.
Apart from this, the knowledge of product management tools and software should come in handy.
Now that you have an idea about a product leader's role, we can talk about the KPIs.
We spoke about the skills of a product leader because, without them, you wouldn't know what to do with the product metrics.
Similarly, you won't know how to utilize a key performance indicator (KPI) if you don't know what it means. So, let's understand that.
What Are KPIs?
Key performance indicators (KPIs) are metrics used to track and measure the success of a business.
They are used to track progress and performance against specific goals or objectives. Various KPIs can be used, depending on the business and its goals.
Common KPIs include revenue, profit, market share, customer satisfaction, and employee satisfaction.
These metrics are tracked over time to see the business performance and whether it is meeting its targets.
For example
Suppose you have recently launched a new product.
You can track the MRR (monthly recurring revenue). It will give you insight into how much revenue the individual product brings to your company.
Based on this figure, you can decide whether it is viable to continue its stock.
Moreover, you can decide whether more market research is needed to improve its features.
Now that we know what KPIs are, let's look at 10 KPIs every product leader needs to know.
10 KPIs Every Product Leader Needs To Know
Metrics are vital whether you're a pro at product leadership or just starting.
Advanced companies pay more attention to their key performance indicators than companies that fail to excel. Using the correct KPIs at the right time ensures product success and consumer trust.
As a product leader, you have to exhibit qualities showing your users that you're listening to them. Tracking and utilizing data metrics is one such quality.
All KPIs help in some way or another. However, Pendo suggests 10 KPIs every product leader needs to know. These cover all major areas of your product.
Once you've checked all of these off, you've got your best data in place for iterations.
So, here are the 10 KPIs every product leader needs to know–
Product Stickiness
Net Revenue Retention (NRR)
Product Usage
Feature Adoption
Feature Retention
Net Promoter Score (NPS)
Top Feature Requests
Leading Indicators
Customer Satisfaction Score (CSAT)
We will take a look at the importance of each KPI ahead.
Product Stickiness
"Does my product stick with the users?"
As a company, a significant chunk of our time goes into constantly acquiring new customers.
But what after that?
We get so caught up in increasing our number of users that we forget that we have to retain them.
Our goal is to make sure our product sticks with the user. They don't just use it for novelty but make it an indispensable part of their daily lives.
Pendo refers to this as 'product stickiness.'
Product stickiness is one of the most crucial KPIs because it tells us the value of our product. It tells us whether our product provides enough features to be a part of everyday life.
The most successful products are those that become a daily habit. Remember the invention of mobile phones?
You don't want users just to buy or sign up and periodically use your product. You want them to indulge in it to the fullest.
Measuring Product Stickiness
This is pretty simple.
You can take any of the following ratios to measure product stickiness based on your specified period.
(Daily active users / monthly active users) * 100
(Weekly active users / monthly active users) * 100
(Monthly active users / Annual active users) * 100
For example, suppose 400 people use your app daily, but 1000 people use your app monthly.
Then, your product stickiness rate will be as follows-
(400 / 1000) * 100 = 40%
Measuring your product's stickiness is the first step. How you increase it is what matters.
Product Usage
"How are my customers engaging with the product?"
Every product has a favorite feature and a least favorite feature. The user engages with one feature more than another.
For example, 'reels' on Instagram are in demand. But, the tab that shows you accounts you've least interacted with, who uses that?
Thus, product usage becomes an important KPI to track. It gives insight into how your users engage with the product.
It helps you gain knowledge of whether or not your features are being used as expected. This helps in making decisions about improvement.
Sometimes, you can promote a particular feature for higher adoption rates. Other times, redesigning it helps. And in some cases, it is best to say goodbye to the feature.
Measuring Product Usage
According to Pendo, three key indicators reveal your product usage. They are:
Breadth- Calculate it as the number of active users for a given product in the last 30 days.
Depth- Calculate it as the use of 5-8 features that serve as leading retention indicators.
Frequency- Calculate it as the number of logins for all users of a given product in the last 30 days. ( This is essential only for digital or SaaS products).
Together, this forms the BDF framework and provides essential insight into your feature prioritization.
Featuring Adoption
"Are my users adopting the new feature(s)?"
Now, as a product leader, feature prioritization is a critical task. However, it would help to look at your recent feature launches before you do that.
Here, looking at your feature adoption rates can provide valuable data.
Look at how many users adopted a feature when it launched? What was the feature adoption rate after the promotional period ended?
Is the feature adoption rate affected by promotional efforts or design?
What is the point if your users aren't adopting the new features you launch? That flushes months of product development down the drain.
Product management tools like Scrum and Kanban board prove helpful if you prioritize the right features.
Measuring Feature Adoption
This is pretty straightforward. All you have to do is look at your historical data.
What was the adoption rate on the date you launched?
What was the adoption rate during promotions?
What was the adoption rate post-promotions?
Trace this trend onto a graph and use the metric to make informed decisions.
Feature Retention
Are my users persistently using my features?
After feature adoption comes feature retention. What's the point of users adopting your feature if they don't continue using it?
Most product leaders know the struggle of retaining users after the honeymoon period. And active and loyal users are the ones that make up for your success.
The higher the feature retention, the better it is for business.
By understanding feature retention, you can estimate your churn rate as well. It gives way to strategize on how to make your users return for more.
Measuring Feature Retention
Now, calculating the feature retention rate is easy.
Here's a simple formula to get you started-
(No. of feature users at the end of the period / No. of feature users at the start of the period) * 100
For example, say you launched a feature three months back.
Now you want to calculate the feature retention rate for its first quarter.
The number of users on day one was 30 and at the end of the quarter reduced to 20.
Your feature retention rate is as follows-
20/30 * 100 = 66%
This will help you understand where to put efforts into retaining users.
Net Promoter Score
"Are my users loyal?"
Here's the actual test.
Your user is at a family party. In a discussion, someone asks for advice.
Does the user refer to your product? Do they suggest your product?
When customers are happy with your product, they are loyal and promote it to others.
This is another way of increasing your customer base.
But it is also a metric to understand your user persona.
Measuring Net Promoter Score
One of the most common ways to measure NPS is to conduct a survey.
It is wise to switch from email to an in-app survey. For example, a pop-up asks users to rate how likely they are to recommend the product to a friend.
Many apps like Google Pay give users monetary benefits for referrals.
This is an intelligent neuropsychological strategy but doesn't help in the long run for user engagement.
Top Feature Requests
"Do all my users want the same thing?"
Remember when people posted about Instagram features they wish existed? A recurring request was the story 'link' option accessibility.
Boom! A few months later, Instagram's product team introduced the feature. And it's a hit. Not only does it have high adoption but also retention rates.
Why? Because that's the power of understanding your feature requests.
Users make feature requests on forums, social media, surveys, interviews, and reviews. It is essential to keep track of all these requests and prioritize your top feature requests.
As mentioned earlier, keeping track of this metric helps you boost other metrics.
Measuring Top Feature Requests
First, you should centralize your feature requests regardless of which prioritization matrix you use.
After this, track which requests surface most often. At the company level and user level.
Then you can proceed with prioritizing them with your product management tool.
Leading Indicators
"What are my leading performance indicators?"
If you're a product leader, you have the business acumen. Part of this comes from the ability to identify leading indicators.
This means you can see which patterns and decisions lead to the best business outcomes.
Apart from the suggested KPIs, which ones are doing well for you? Considering your leading metrics is an excellent method to make immediate decisions.
Measuring Leading Indicators
This is direct.
All you have to do is identify your top-performing indicators.
Which KPI is leading? What does that say about your product? Deduct and make decisions.
Product Bugs
"Are my users receiving quality products?"
Ah! The red flag of all products. Bugs.
Nobody likes bugs, and your users sure don't. But what can you do with its data?
Your goal as a product leader shouldn't be to identify the number of bugs. Nor should it be to prevent bugs completely.
Your goal should be to resolve bugs as soon as possible. It retains customers and increases their satisfaction.
Measuring Product Bugs
Remember we spoke about product usage? That comes in handy here.
One of the ways to measure bugs would be to break them down feature-wise.
Then you can begin fixing the bugs in the 'most used' parts of your product to ensure a better user experience.
Another way to track this metric would be to compare your bugs reported against bugs fixed. This way, you can track your progress and make improvements.
Customer Satisfaction Score (CSAT)
"Are my users happy?"
And the final one.
We track all these metrics. We make changes.
We improve, and we iterate. We launch, and we relaunch.
But are my users happy with it?
You can feed a child delicious food. But he won't be satiated if he doesn't like it. You ought to give him his favorite food from time to time.
Your product might be your baby, but so are your users.
The customer satisfaction score helps us understand the customer's overall satisfaction with the product. It allows us to see where we rank on their scale.
It is important to track customer satisfaction scores and make them qualitatively. As a product leader, you use this information to make informed product decisions.
Measuring Customer Satisfaction (CSAT)
The most common way to measure customer satisfaction is through feedback surveys and reviews.
Request user input at several points during the customer journey. And do it before another subscription renewal, so you have time to make changes.
Use this score as an industry benchmark. The American Customer Satisfaction Index collects data from the largest corporations and compares it to previous results.
With that said, we have reached the end of this topic! What an informative ride, wasn't it? Check out our blogs for more.
You now know about the role of a product leader and the 10 KPIs they need to know. Don't forget to apply this knowledge!
If you're looking for the #1 product management software to keep track of your KPIs, try Chisel for free!