Project Roadmap: How to Create It & What It Includes?
June 23, 2021
Max 4min read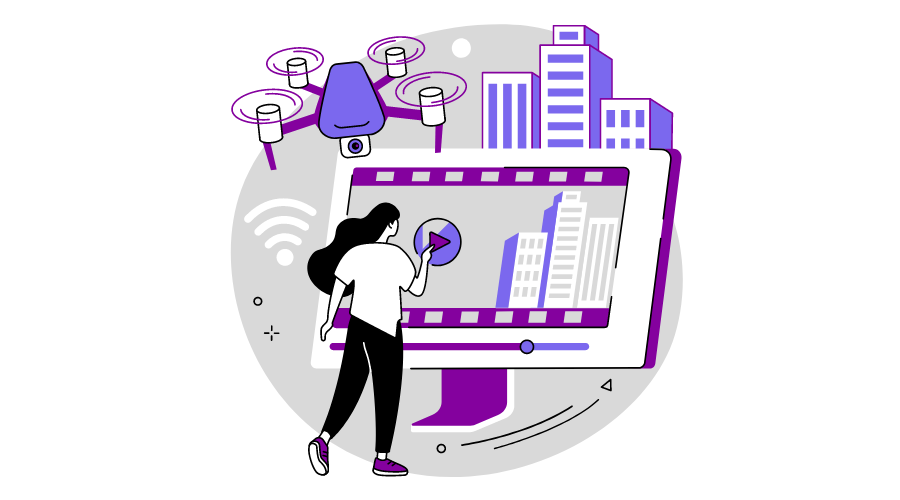 What is a Project Roadmap?
Project Roadmap Definition
A project roadmap is a high-level, simple-to-understand outline of a project's key components. It's a tool you can share with anyone. The goal is to quickly overview the project's goals, significant milestones, requirements documentation, dependencies, and possible threats.
A project roadmap is a visual outline of all the significant milestones during the product development. It helps to clarify what the next step should be and helps visualize the end picture of the project.
The project roadmap consists of:
Why the project get undertaken
Realistic timelines
Required resources and their distribution
Milestones and their objectives
It is a detailed map of what course the project will take and what tasks the teams should accomplish from time to time.
Project managers use this tool to keep the team members and stakeholders informed about the progress and plan of the company.
Most stakeholders invest in any company based on the potential that they believe the company has.
This potential is expressed through project roadmaps to inform the company objectives and increase the company's credibility.
Why is a Project Roadmap needed?
The project roadmap is a reference point for every team member and manager. In case of adaptation or changes, a single point of reference makes it easier to re-allocate resources, budget, and tasks with less hassle.
By way of a roadmap, one can easily see accomplished tasks so far and what needs to get done.
Project roadmaps, in short, provide a macro-level view of any project.
Project roadmaps help keep stakeholders informed about the project's scope and progress and adapt to changing business conditions.
Which projects need a roadmap?
A roadmap gives you a bird's eye view of the project without becoming bogged down in the nitty-gritty. As a result, project managers responsible for keeping stakeholders informed about a project's scope and progress will find it helpful.
A project roadmap is beneficial for anyone who needs a high-level overview of a project. It's an important project management tool since it helps create a more thorough project plan.
Project roadmap vs. product roadmap
On the one hand, the project roadmaps note a series of milestones that needed to be accomplished within a set time frame in congruence with the company's objectives. You consider a project complete when it meets the goal.
As you notice, the project roadmap's nature is finite and starts to end somewhere. Project roadmaps also tend to have rigid timelines of completion.
On the other hand, product roadmaps consist of one or more project roadmaps. They are more fluid in reprioritizing specific projects over others or suit business conditions. Similar to project roadmap tools, there are various product roadmap tools for product managers.
They track the development of a product or a service. Contrary to project roadmaps, they are likely infinite and do not necessarily end. A continuous nature of production marks them.
What should a project roadmap include?
Overview of the Project at a High Level:
While documenting your goals, targets, and priorities for each project, be clear and concise. At the most, a few phrases should do.
Overview of the Timetable:
What does the chronology look like in general? Don't get too caught up in the details; your project plan is for that. But do schedule when you'll work on each initiative and note any hard deadlines the team must fulfill.
Milestones to Watch:
Make a point of highlighting a few key dates. Use your project roadmap to identify the most important dates from the outset.
Remember that the visual element is critical for creating realistic expectations with individuals in your business, those who will not be working on your project daily.
Requirements:
Show critical deliverables and their relationships and how they contribute to project success at a high level.
Allocating Resources:
Provide an estimate of the project's cost and workforce requirements.
Ensure the employees you've asked for have enough time to do what you've requested. If they don't, devise a strategy for reorganizing the team to distribute the burden evenly.
Contact information:
Identify and offer contact information for the persons on your project team who are the go-to people. It is beneficial when working with outside stakeholders like consultants.
How to create a project roadmap?
Organize a kick-off discussion for the project:
The meeting's objective is to:
Introduce yourself to the stakeholders and get to know the rest of the team.
Any doubts or early deficiencies in the project should get addressed.
Gather the information you'll need for the project:
Before creating a roadmap, you'll need to gather all the facts that could affect the project.
It covers the project's goals, deliverables, milestones, participants, resources required, risks, and dependencies, among other things.
To help prioritize delivery, define the project scope and objectives.
Milestones were agreed upon to keep the team on pace to achieve deadlines.
Team members and project resources and their availability within the project's timeline.
Risks that could cause the project to run late or over budget.
Design a project roadmap:
You can always make a roadmap using a spreadsheet or a theme. Using a visual project planning tool. However, building a roadmap becomes much more accessible.
FAQs
To create a successful project plan, project managers must concentrate on the high-level elements. Your roadmap should be concise and visually appealing. Everything should fit on one page.
Project roadmaps facilitate accessible communication within and beyond the team members to keep everyone on the same page. It provides stakeholders with the scope of the project and its objectives favoring good business conditions. It helps to prioritize and reprioritize tasks in case of adaptation.