Customer Feedback Loop: How to Create & Close it?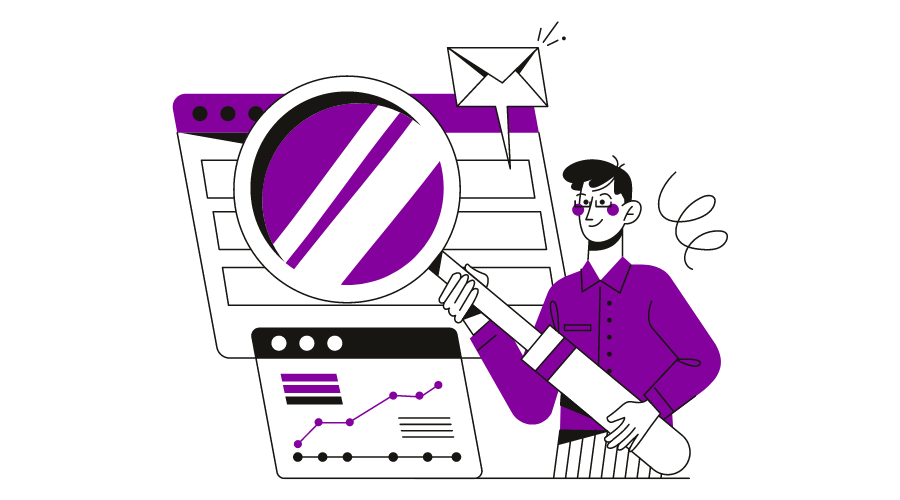 Have you ever been to a coffee shop? You saunter into a new cafe; You quickly get absorbed in the ambiance.
You give your order and wait patiently for it. A little extra time doesn't bother you because the place is quaint open air, just the way you like.
Now while you leisurely wait, an idea leaps to your mind. Just then, your coffee comes.
You take a sip, and the oh-so-good coffee reinvigorates you. Now you are even more drawn to the cafe and its services.
You call the manager and compliment him. When you take your coat and start making tracks, you turn back to the manager and give him your Feedback. You tell them it would be even better if they bring some books or little games for the customers. It will spruce up the vibe of the place even more. The manager gives you an approving nod and takes down your Feedback.
The following week you revisit the place. To your pleasant surprise, you find beautiful wooden shelvings in the corners with exciting books in that cafe.
How would you feel about the place?
You will be thrilled, right? You will be so impressed that you would even willingly suggest the cafe to your friends.
You see the point here. Customer feedback management is the key to luring customers. But, it's not enough to collect customer feedback – you also need to close the feedback loop.
This means that companies must take the Feedback they receive from customers and use it to improve their products and services. But how can companies do this effectively?
This blog will help you understand that.
The customer feedback loop is integral to any business, as it helps enterprises constantly improve their products and services based on customer feedback.
Without this feedback loop, businesses would have no way of knowing what their customers want or need, and they would be at a disadvantage in the marketplace.
We will help you comprehend the customer feedback loop, its intricacies, and how you can efficiently create one.
To put it succinctly,
A feedback loop is a process in which customer feedback is gathered, analyzed, and used to improve the product or service.
What Is the Customer Feedback Loop?
To create a customer feedback loop, you must be well versed in what a feedback loop is and how it works.
The customer feedback loop is the process by which businesses collect customer feedback and use it to improve their products or services.
The feedback loop starts with customer feedback, which is then analyzed and used to make changes to the product or service. The feedback loop ends with the customer seeing the improvements made to the product or service.
This is a process of creating a customer service loop that involves many steps.
You collect customer feedback, then use that Feedback to make changes to your products or services. Then gather more Feedback to see if the changes were successful.
This feedback loop can be repeated as often as the business continues to improve its offerings.
While customer feedback loops take some effort to set up, the benefits can be huge. If you're not already using it, here are some reasons to consider doing so:
Customer feedback loops help you collect data. This information can provide you with an immense edge in the market. This feedback can be precious, as it can help you improve your offerings and better meet the needs of your target market.
It is helpful in identifying problems. Sometimes even the best companies out there also tend not to identify issues in their products, and customer feedback enables that.
By using customer feedback to improve your products and services, you can elevate the quality of your offerings and make your business more competitive.
It aids you in developing new products and features. It's also a great way to spot trends and prevent problems before they start.
It is beneficial in building better customer relationships. Which is crucial in the long run.
Collecting customer feedback and using it to improve your products and services can increase customer satisfaction and loyalty.
Happy customers are likely to buy from you and recommend you to others. This will eventually boost product sales.
How To Create a Customer Feedback Loop?
Now that you know exactly what the Customer feedback loop is, let us embark upon 'How to do it efficiently.
There are a few essential steps involved in the process.
Let's look at each of them in detail.
It Usually Consists of Four Steps:
1. Collecting Feedback:
To create a customer feedback loop, you need to have a system to gather customer feedback and then act on it. There are a few different ways to do this, but one standard method is to use customer surveys.
Customer surveys are a great way to gather feedback on various topics, from customer satisfaction to product feedback. You can use surveys to ask customers about their experience with your company.
It will help you discern their thoughts on your products or services and anything else you might want to know.
You can also use other methods like interviews, focus groups, or other research methods.
2. Analyzing Feedback:
Once you have collected Feedback, it's essential to take time to analyze it and understand what it means for your business.
Look for patterns and trends in the Feedback and think about what it means for your product or service. Keep your ears to the ground, and your product will thrive.
3. Acting on Feedback:
After you have analyzed your Feedback, you can start making changes based on what you have learned.
You'll need to create a plan of action based on your findings.
Once you've gathered customer feedback, it's only imperative to act on it; Else, recording it would be futile.
Use the Feedback to improve your products or services. Make the necessary changes to your product and customer service policies and improve your company.
By acting on customer feedback, you'll create a feedback loop that will keep customers happy and coming back for more.
4. Measuring Results:
Once you have made changes, it's time to measure the results to see if they have the desired effect.
If you observe the market, most accomplished businesses closely track their progress. This is how they get ahead and beat their competitors.
The customer feedback loop is an ongoing process that should be repeated regularly. By constantly collecting and analyzing customer feedback, companies can ensure that they always provide the best possible products and services.
Best Practices to Close the Customer Feedback Loop?
Read so far. Great
Now let's get into some dos and don'ts
We will make this process of creating a customer feedback loop facile for you.
We have keenly whittled down some of the best practices you can follow to gain maximum benefits.
By following these best practices, companies can ensure they are closing the customer feedback loop and using it to improve their offerings continuously.
Here are a few best practices for closing the customer feedback loop:
It's straightforward
1. Make it easy for customers to give Feedback.
Long, complicated systems are deal breakers for any user. Always put yourself at the customer's feet when you design a system. This will help you make a user-friendly mechanism.
2. Respond to Feedback quickly.
As we mentioned earlier, recording is only the first step. Tardily and flabby responses are not appreciated. That is why special pay attention to this responds quickly. Even if it takes a little extra in the start, it yields better in the future.
3. Use Feedback to make changes to your business.
Nothing is more fascinating to customers than a responsive, evolving, and efficient company. Try to incorporate those feedback if possible.
4. Follow up with customers after making changes
Only a handful of companies go a little extra mile and follow up with their customers. The ones who do that gain a special place in users' eyes. These companies also get leverage in the market.
Try to make a follow-up channel for your users.
Try Chisel
At Chisel, we believe that customer feedback is essential to the success of any business. Understanding what your customers think and feel can make the necessary changes to improve your products and services.
Customer feedback can be tricky to get right. But with our help, you can create an effective feedback system that will collect the valuable data you need to improve your business.
Chisel is a product management software that helps companies collect customer feedback.
It allows you to create surveys that can be sent to customers through various channels, including email, social media, and your website.
Chisel also provides insights and analytics to help you understand your customer feedback.
Our Tool Enables the Following:
Chisel provides a variety of ways to collect feedback, including surveys, polls, and customer interviews. This gives you flexibility in how you collect feedback and ensures that you can get the information you need.
You can segment your customers based on their feedback to address their specific needs.
You can track your customers' satisfaction over time and see how your improvements affect their experience.
And if you ever need help, our team is always here to support you.
Our team will also work with you to understand your specific needs and create a system that meets those needs.
Chisel makes it easy to share feedback with the right people. You can choose to share feedback with your entire team or just specific members. This ensures that everyone who needs to see the input can access it easily.
Chisel provides features such as creating customized forms, sending alerts, and tracking responses.
Chisel also has a built-in CRM system that helps to keep track of customer interactions.
And if you ever need help, our team is always here to support you.
With our help, you can create a feedback system tailored to your business and your customers.
Conclusion
Eventually, we want to tell you that Feedback is the breakfast of the champions. Those who master the art of managing feedback deftly stand out in the market.
After launching a product or service, a feedback loop should be created as soon as possible. Don't wait for sales milestones to create a loop. Treat it as an internal part of your product building.
We want you to build spectacular products and achieve great heights. This doesn't have to be complicated. Try Chisel and carry out all your essential tasks in no time.
Our simple, easy-to-use platform makes it easy to get started and get the Feedback you need to improve your business.