How to Prioritize Product Roadmap With Matrix?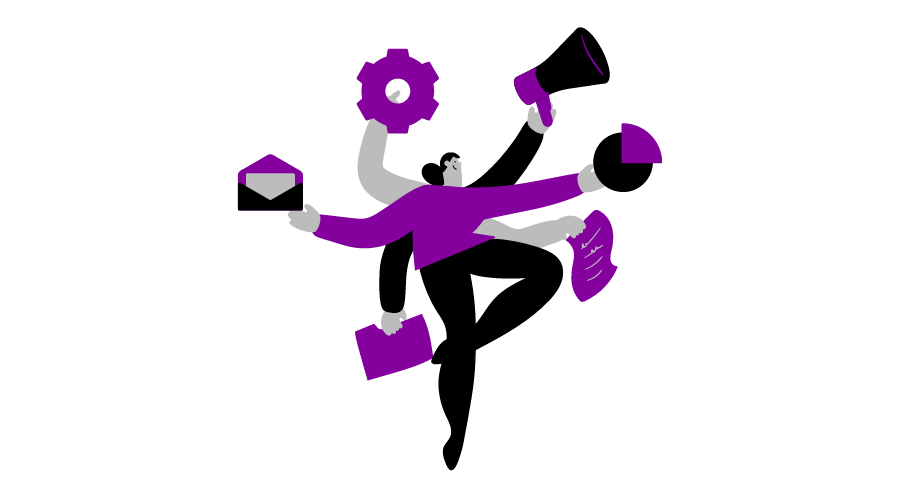 Who doesn't want to deliver value to its customers and the business? All businesses want to achieve product success.
The outputs and the order in which you must launch them are crucial to any business. When you effectively discover and prioritize the contents of your product roadmaps, your company's success is guaranteed.
The catch here is that most companies solely rely on expert and management opinions to prioritize the items in the product roadmap.
In addition, the rise in market dynamics, quickly changing customer behavior, and everyday evolving technology makes it even more complicated to prioritize the product roadmap. This is also the reason why most companies struggle to establish the prioritizing techniques for their product roadmap.
One of the most challenging parts of a product manager's job is to narrow down the list of feature requests and the other demands for a product roadmap.
Creating, maintaining, and prioritizing a product roadmap is a product management task filled with difficulty and other challenges.
You won't find a secret recipe or a one size fits all approach, or even a formula that you can use to build a winning product roadmap.
Several questions might arise, such as:
Should we focus on the high-impact features or get a bunch of quick features out first?
Do we focus on prioritizing the features that will satisfy the existing customers or attract newer ones?
The answer to all the confusion on prioritizing product roadmap lies in this article. We will guide you through the process of understanding why it is necessary to prioritize the product roadmap in the first place.
We will follow this up with the solution to the priority problem of the product roadmap using MATRIX.
Finally, we will discuss how Chisel, a product management software, can help product managers prioritize roadmap. 
Why Should You Prioritize a Product Roadmap?
Product managers use the product roadmap to decide and prioritize what needs to be built and at what time. They also use it to communicate the company's product strategy with stakeholders.
In a nutshell, a product roadmap helps managers to achieve product vision.
Therefore, having a well-planned, up-to-date roadmap that you can prioritize is necessary because you can solve and avoid many product problems.
How to Prioritize Product Roadmap With a Matrix?
The art of prioritization is a necessary skill you must acquire if you want to utilize your team's time and resources to the best.
However, looking at the bigger picture can be challenging when you have several opportunities to choose from.
Here comes the Matrix. A matrix is a tool to visualize the potential feature in context with the other features you wish to build.
There are many different prioritization matrices that teams use for various purposes.
Some of the popular prioritization matrices that product managers use are:
Value vs. Effort Matrix
The value vs. effort matrix is a prioritization method used by product managers to evaluate features.
Most product managers use a value vs. effort matrix to prioritize features for the product. They need to have a clear understanding of the value and effort of each feature before they can make an informed decision on which ones to implement.
Note: We have discussed the value vs. effort prioritization framework in depth on Chisel's blog.
Weighted Scoring
A weighted scoring model or the decision matrix is a tool that product managers use to manage tasks, features, actions, or decisions using a weighted score.
You can assign the weighted score to every task, along with the cost and benefit analysis.
Know the origin and everything else about the weighted scoring technique.
RICE
Product managers use RICE as a prioritization framework to evaluate the relative importance of different features and tasks. Companies like Netflix, Microsoft, and Google have previously used it.
The RICE framework is a popular tool among product managers. It helps PMs determine the importance of various features, ideas, and initiatives that customers may have for a product.
Check out RICE Score: A Balanced Prioritization Framework.
ICE
The ICE scoring model stands for Impact, Confidence, and Ease. This roadmap prioritization strategy is the quickest way to assign a value to various ideas or projects so that you can prioritize them based on each reactive value with the three parameters.
Every item or feature you evaluate gets a ranking from one to ten for each of the three parameters. After that, those three numbers are multiplied, and you get the features ICE score.
Pro tip: The ICE scoring model is simpler than the RICE Frermwork because an additional element of 'reach' is added for the latter, and 'ease' is swapped for effort.
MoSCoW
MoSCoW is a product management method that uses the acronym "Must, Should, Could, Would." It is a very effective way of evaluating potential products and determining what to do next.
MoSCoW Method – A Popular Prioritization Technique.
Opportunity Scoring
Another popular prioritizing feature strategy is the opportunity scoring matrix. It is also sometimes referred to as the gap or the opportunity analysis.
Product teams mainly use this tool to determine which features are essential for customers but are not currently satisfied.
Pro tip: Opportunity scoring is not as same as the value vs. complexity analysis.
With the help of opportunity scoring, product managers can prioritize feature development by noting down the features that customers think are important to them but are underdeveloped.
Kano Model
Kano model is a framework that helps to understand the different types of users and how they will interact with your product.
It's a powerful tool for understanding what type of products are available, which would work best for an individual user, and how to cater to their needs.
Note: What is the Kano Model, and How does this Model Work? (Examples & Template included)
How Does Chisel Help Product Teams in Roadmap Prioritization?
Prioritization Drivers
Chisel helps you sort your priorities using the RICE framework.
Prioritization Drivers are essential criteria that you must use to evaluate each feature. This will help you create a prioritization score that teams can use to compare features.
The prioritization score is the aggregate weighted average of various prioritization drivers. They are the columns D1, D2,… on a scale of 1-100.
Chisel tip: You can rename the columns as fit to reflect your prioritization framework better.
By default, the four drivers account for how important the feature is to your customers, how many customers find it useful, how much revenue it is likely to generate, and the effort/cost incurred in developing the feature (RICE).
You can add/remove drivers according to your requirements. This way, Chisel helps product teams in roadmap prioritization with its prioritization drivers tool and the score you derive from it. 
Alignment Matrix
You can't possibly build all the features at a time. To be disciplined in your approach to prioritizing the roadmap, product managers need to try Chisel's Alignment matrix.
Chisel's alignment matrix is a roadmap prioritization tool that plots every feature on a two-dimensional chart of priority score and alignment score.
Different driver values compute the priority score in the treeview pillar.
On the other hand, the alignment matrix represents the similarities or the differences between the score feedback your teammates gave for that particular feature.
In the team participation tool of the team radar pillar, Chisel gives you space to request a team vote based on features.
Note: Look how you can better use Chisel's team participation view.
Once your team members give their feedback on the prioritization of those features, you will be able to see the same result in the 'Your Feedback' tool.
Note: Click to learn more about the 'Your Feedback' tool.
The Alignment matrix gives you the segregation of the features based on the votes that your teams gave.
The three main categories are: build immediate, don't build, and need assessment.
When you expand the side panel of the alignment matrix, you can clearly see the categorization of each section under which the said features will also be visible.
Chisel's alignment matrix gives product managers and teams to look at these features as per their feedback and prioritize the product roadmap accordingly.
Note: Get an in-depth view of how to use the Alignment matrix.
Common Roadmap Prioritization Struggles Product Teams Face
When product teams begin to prioritize the product roadmap, they face many common struggles.
Most product teams use the approach of making decisions based on their own opinions. They do not consider the educated and the data-informed hypotheses to make 'informed' decisions.
This pattern is even primarily seen in the big companies where their decisions are not linked to their ultimate company goals. This leads to the stakeholders questioning their prioritization.
Another major struggle product teams have to deal with is to make priorities based on the sales prospects and the executives drive them.
We aren't saying that these big organizations are doing something wrong. But there's a huge wasted opportunity that is visible.
Note: The competitors will take over companies that craft products solely based on internal opinions.
One of the common issues product managers face when prioritizing a roadmap is the lack of time factor.
Stakeholders will inquire about what you have planned for the roadmap beginning of the year, quarter, or the end of the quarter.
As we know, product managers juggle many work responsibilities in a team. Therefore as a product manager, you must ensure that you have enough time throughout the year to prioritize the roadmap.
The main reason is that when there is a delay in updating and sharing the roadmap with your team members, anxiety among them will increase, leading to business issues. All of this will eventually lead to angry customers.
There are various prioritization methods that product teams rely on. When a new PM joins the company, they will use the existing prioritization method.
However, how do you determine this if you are the first on the team?
Well, the way out is to talk to other PMs, conduct some research, and experiment with prioritization methods until you find the one that fits right for you and your team.
Keep These Two Things in Mind:
Include your stakeholders and work hand in hand with your team members throughout the prioritizing roadmap process.
Maintain transparency with your stakeholders as to what prioritization method you are using.
Bringing It All Together With Chisel
Crafting great products requires excellent tools. Chisel gives you a space to create roadmaps, build team alignment and collect customer feedback. 
You need to prioritize a roadmap to make your business a success and your product reach greater heights.
If you're looking for the tools you need to prioritize your product roadmap all in one place, Chisel is the answer. 
Our platform allows you to customize your prioritization drivers and prioritize your product roadmap.
Sign up for guaranteed success for quickly crafting products, building, and prioritizing roadmaps with Chisel!