Customer Feedback Management: Best Practices and Platforms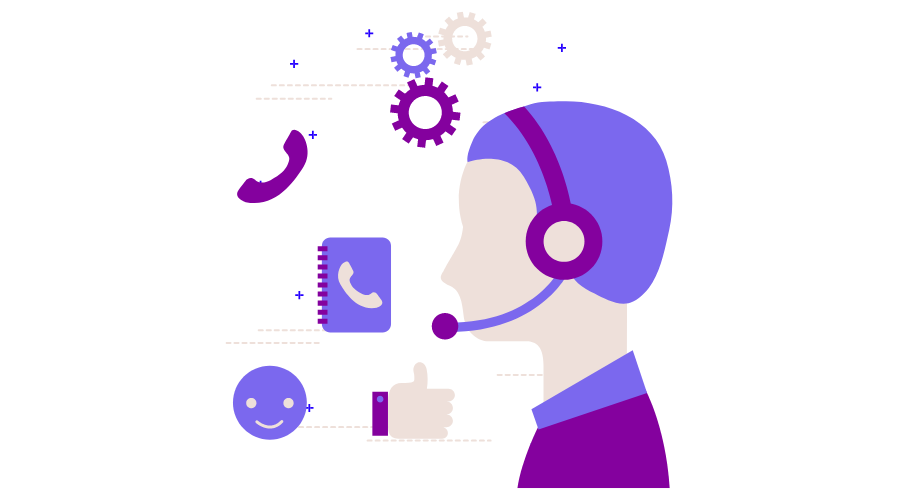 Your most dissatisfied customers are the greatest source of learning," once stated Bill Gates.
How do you find what your customers think of your goods?
Obtaining input is the best way to proceed.
When considering customer feedback management, it's simple to become overawed by the sheer number of options. Knowing where to begin with so many clients and prospects to connect with their comments can be challenging.
Why gather opinions? You may think.
A crucial component of any leader's toolkit is customer feedback management.
The term "feedback" refers to constructive criticism or helpful information regarding earlier acts or behaviors from one person to the other who can use that information to enhance and modify current actions and behaviors.
One thing is sure, though: by actively seeking out customer feedback, you can ensure that you never veer too far from the needs of your neighborhood, even as those needs change.
Customers don't always tell you the whole truth, even though explicitly asking for input is effective.
Most users only discuss topics they deem relevant, but other crucial events that may have affected them may go unmentioned. As a result, the customer feedback you get won't be entirely accurate, That is why customer feedback management is important.
With managing feedback efficiently, your leadership team may gain insights that will help them map out the future of every aspect of the business, from the product to the user experience to customer service.
We'll take you on a journey via this blog to help you grasp precisely what customer feedback management is and the various factors surrounding it.
Your job will also be made simple by us! A few tools for customer feedback management are at the end.
What is Customer Feedback Management?
Customer feedback management is collecting, analyzing, and responding to customer feedback. It helps businesses understand their customers' needs and wants and improve their products and services.
You can manage customer feedback in many different ways, such as through surveys, interviews, focus groups, and social media.
Once you collect customer feedback, You need to manage it to see what the customers say. And how you can improve.
Finally, the businesses need to respond to the feedback by making changes or explaining why there are no changes.
The 'Why' Behind Customer Feedback Management:
Let us tell you this first: Be prepared for a product failure if you don't know how to manage customer feedback.
Not trying to scare you, but it's more important than you would realize.
Your customers' opinions are crucial to your product's success. If they're not happy, they'll let their friends and coworkers know. Word of mouth is a fantastic marketing strategy; thus, your clients must have positive opinions to share.
So you've taken every precaution to ensure that your consumers are happy. You are confident that you and your customer service staff are doing everything possible to look after them. In actuality, you are treating your clients like royalty.
Warning: But you can never satisfy every customer!
Let's look at why customer feedback management is essential,
Customer Feedback Management Aids in the Improvement of Goods and Services
You presumably have a notion of the consumer's wants when you first launch a new product, brand, or service.
However, you won't know all your clients' benefits, drawbacks, or experiences until they use your product or service. Additionally, as time passes, their needs and expectations change.
Customer feedback management can learn what works well about your product and what needs to be changed to improve the experience. The feedback management lets you ensure that the finished product will live up to their demands, issues, and expectations.
Enables Competition Comparisons
By managing customer feedback, companies can better understand how consumers feel about and utilize their products.
Understanding where a company's goods and services outperform or fall short of competitors' offerings is essential. The company will expand its product offering with feedback management to include some fashionable faucets.
Customer Retention
Customer feedback management can improve the client experience by better understanding how your consumers use your service or product.
Customer retention is a result of customer happiness. Giving customers a quick fix for their less-than-ideal experience is a chance to bring them back.
Any business can profit from having loyal customers for various reasons. Repeat clients are simpler to market, spend more money, and help new enterprises get off the ground.
Best Practices for Effective Customer Feedback Management
Managing customer feedback can be a tricky business. There are many different ways to collect feedback, and knowing which method is best for your business can get confusing. It would be best if you also were sure you are collecting feedback from a representative sample of your customers.
We have picked some of the proven ways to save you that precious time. By using our recommended ways you will achieve maximum results.
Our 7 Best Practises for Customer Feedback Management
Set a Clear Objective
Determining a set objective at the beginning of the feedback management process can aid you in pinning down the to-dos for the same. It will make the process easy, time efficient, and well-integrated.
Ensure a Methodical System
Make sure you have a system in place for collecting customer feedback. This could be a customer feedback form on your website or a survey you send out after a customer has made a purchase.
Train your staff
Your staff must be well-equipped on how to handle customer feedback. They should know how to collect feedback, document it, and follow up with customers.
Use customer feedback to make improvements to your products or services. Whether a small change or a significant overhaul. Customer feedback should be used to improve your offerings. All of your staff members should be efficient in tracking customer behavior.
Constantly Monitoring Your Feedback System
The key to successful customer feedback management is a well-organized monitoring system. You need to ensure an accordant and continuous customer feedback management process.
Collecting feedback through multiple channels
Don't rely on a single source for all the feedback information. The online world has expanded more than ever. Use it to your advantage and utilize various sources for tracking customer feedback.
Using feedback to improve the customer experience
Analyze customer feedback correctly to identify trends and issues.
Act according to the user's responses to resolve problems and improve your business. Best of the businesses out there pay extra attention to their customers throughout their product journey.
Use customer feedback for internal decision-making and brainstorming. The analysis will introduce you to several excellent ideas. These ideas won't just be unique but will also be practical. Implementing them will yield better results.
Watch Over Latest Trends
Customers respond quickly to trends. Keep your ears to the ground and observe current trends. Incorporate creative, trendy ideas into your product. This will help you improve your CRM (Customer Relationship Management). Users gravitate towards the updated and improvized products
Criteria to Select Customer Feedback Management Platform
There are many customer feedback tools available on the market today. But with so many choices, knowing which is right for your business can be challenging.
To help you decide, we've compiled a list of the most important criteria for selecting a customer feedback tool.
1. Ease of use: The feedback tool should be easy for you and your customers. It shouldn't require a lot of training or technical expertise to set up and use.
2. Cost: The feedback tool should be cost-effective. It should be affordable for your business and offer a good return on investment.
3. Accuracy: The feedback tool should be accurate. It should be able to collect accurate data that you can use to improve your business.
4. Scalability: The feedback tool should be scalable
5. Consider the size of your customer base. If you have a large customer base, you'll need a tool handling a lot of data.
6. Think about the types of feedback you want to collect. Do you want to gather feedback on your products, your website, or your customer service? Consider this and only then embark upon the journey of finding the right tool.
Make sure the tool you choose can handle the type of feedback you're looking for.
7 Popular Customer Feedback Management Platforms
Now that you know what customer feedback management is and why it is crucial Let's take a look at some of the best tools you can use.
7 Best Customer Feedback Management Platforms
Excellent tools are needed to create great products. Unquestionably, 'Chisel' is one of them.
This software for product managers aims to assist you in creating fantastic items.
To develop outstanding things, Chisel thinks it's crucial to construct the appropriate product at the right time, align the team, and establish a robust and direct connection with the customer.
With Chisel, try the following tools:
You may collect, curate, organize, and prioritize your ideas with the help of Idea Box. Examples of ideas include a feature, a client suggestion, or a product improvement.
The redesigned and updated Feedback Portal allows users to contribute ideas for new features or product improvements.
Try out Chisel's integrated, flexible survey tool! Pre-launch user needs assessments and post-launch product and usability feedback surveys have never been simple to conduct.
Don't have any active clients to poll? Not a problem; Chisel offers an audience panel that allows you to precisely target the right users for your surveys.
Here we have succinctly covered this fantastic tool. As you will read further, we have thoroughly covered why you should use Chisel for customer feedback management.
Due to its feature-rich, configurable templates, and adaptable capabilities, Qualaroo is the perfect tool for gathering consumer feedback.
Qualaroo has established a strong reputation as a customer and product feedback tool that ensure high response rates, sophisticated targeting techniques, and simple survey settings.
Online survey software called SurveyMonkey has over 100 plug-ins and app integrations available, including MailChimp, Slack, Google Drive, Microsoft Teams, and HubSpot.
Although SurveyMonkey offers 12 pre-made survey templates for various markets (such as health, marketing, education, etc.), there are few alternatives for customers to customize their surveys.
One of the top customer feedback solutions, Feedier (IXM), is an experience management tool that makes it simple to listen to the voice of the customer.
It also helps analyze feedback in real-time using various channels and features like automated text analysis, data correlation, and NPS.
It offers sophisticated filters, tags, keyword managers, and complete reporting tools like pie charts and bar graphs.
Typeform is used to create interactive forms, surveys, and tests. It features a vast library of visually appealing forms, surveys, quiz templates, high-level reports, and an intuitive user interface.
Its best qualities include the following.
Countless typefaces
Endless inquiries
Notification emails from respondents
Obtain payment
With the help of a CX management solution, firms may improve their customers' experiences by using the incredible feedback analysis tool InMoment.
Three clouds exist on its cloud-native XI Platform: the customer experience cloud, the employee experience cloud, and the market experience cloud.
The Refiner is a SaaS company's user feedback and customer survey service. Refiner makes it simple to profile users, track customer satisfaction indicators like NPS, CSAT, and CES, and determine what to do next.
You may design fully customizable micro surveys using Refiner through email, launched in-app (web & mobile), or on your website.
Use Chisel to Manage your Customer Feedback Effectively
If you're looking for a way to manage customer feedback, Chisel can be a great option. With Chisel, you can track customer feedback and help prioritize features and changes. This can significantly help ensure that your product meets customer needs and expectations.
Chisel offers a variety of plans for you to try out. We know efficient customer feedback management is key to a successful product. That is why it is one of the central features of our product.
Our essential plan offers a customer survey with 100 free responses.
We highly recommend our Enterprise plan if you have to run an enterprise product management organization.
Along with this, loads of other features can aid you in managing customer feedback perfectly.
Putting It All Together:
If you haven't noticed already, everything revolves around the customer today.
Tools for managing customer feedback make it simpler to organize, categorize, and evaluate data. Customer feedback management was a top priority even in the early days when businesses used the post to solicit the populace for their opinions.
With the introduction of the internet, times have changed!
Customer feedback management and related tools are unquestionably the cornerstones of a successful organization.
Use the information above to simplify your life.