Marketing Audit
June 29, 2021
Max 4min read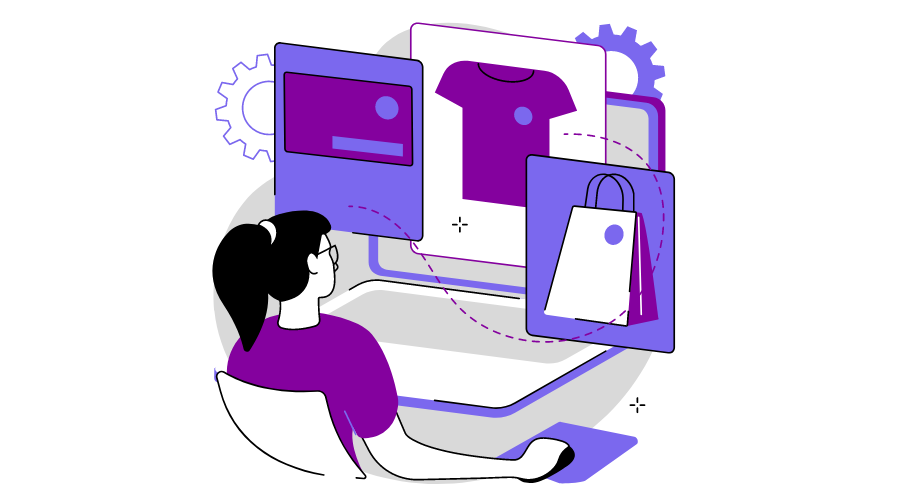 What is a Marketing Audit?
Marketing Audit Definition
A marketing audit assesses your marketing department's strengths and weaknesses to improve it.
A marketing audit is a comprehensive assessment. Involving the whole marketing atmosphere of the company to identify problems or areas of improvement and suggest a remedial action plan.
It involves analyzing every aspect internally and externally, like strategies, goals, and various marketing activities.
In product management, any audit aims to determine the reasons for success or poor performance in the market and what plan of action should get implemented.
Therefore by conducting a marketing audit, the organization learns its strengths and weaknesses. Also, what's keeping them behind and how to improve their position in the market.
What are the components of a marketing audit?
Macro-environment audit: It focuses on the external factors that affect marketing performance like demographic, economic, political, and social.
Task environment audit: This is an internal audit covering closely linked factors to the business. Examples- include competitors, customers, retailers, distributors, and so on.
Marketing strategy audit: The objective is to examine the current business or product vision and the set targets. It studies the alignment of goals with marketing strategies.
Marketing organization audit: To score the performance of all members at different organizational hierarchies.
Marketing systems audit: Analysis of the performance of marketing systems such as planning, information, control, and product development system and product management tools.
Marketing productivity audit: To measure the outcomes or the profit gained from putting in the resources and efforts in the marketing strategies.
Marketing function audit: Product analysis using product roadmap tools, price, distribution, marketing communication, and salesforce.
How to do a marketing audit?
Steps to conduct a marketing audit-
Identification of marketing strategies.
Identification of goals and objectives.
Collect relevant data.
Create customer personas.
Identify competition.
Describe the product.
Identify gaps and make an appropriate action plan.
Repeat.
Why is market auditing important?
A marketing audit precisely examines a company's marketing environment, goals, strategies, and actions to find major strategic concerns, problems, and opportunities.
Regardless of the size, businesses need to pursue conducting a marketing audit. It helps to discover and analyze the present state of their marketing operations and assist cut expenditures in the future.
The marketing audit is a must-have aspect of the complete process for small to medium-sized organizations that want to determine what activities are working. Also, what actions aren't and measure this against expenditure and total ROI.
A full assessment of a firm's marketing communication can help a company figure out where it's going in marketing.
You will better understand the success of prior marketing operations by analyzing problems, such as consumers and your intended audience, rivals, the marketplace, and your internal position.
A marketing audit examines the business objectives and determines what the company aims to accomplish. Thereby allowing management to make more informed judgments about their marketing strategy in the future.
A thorough marketing audit establishes a baseline for future marketing activity. It identifies suggestions for increasing the efficiency and effectiveness of your company's marketing efforts.
You usually need a marketing audit when an organization assesses its business strategy.
A marketing audit can provide management with crucial consumer and market data, which is critical in helping them create realistic business goals.
What are the marketing audit examples?
Marketing Strategy:
The most typical type of marketing audit is a marketing strategy audit. The current marketing strategy gets assessed to see if it achieves its goals.
Typically, marketing strategy audits seek to find areas for improvement.
A yearly study conducted within the marketing team is a classic example of a marketing plan audit. These audits are the most effective in keeping a business's marketing strategy.
Internal Environment:
Internal marketing audits look at all aspects of a company's marketing department. The system's structure, function, and operation are all thoroughly examined.
It takes a step back from strategy to examine the department. These audits help find faults and chances for growth by reorganizing or replacing ineffective personnel and software.
For example, an internal environment marketing audit may benefit a company that recently experienced a merger or acquisition.
This audit will assist leadership in comparing the old and new marketing departments' employees, processes, and functions.
These audits are the most effective in finding possible issues within the company.
External Environment:
External environment marketing audits examine external elements such as competition and the economy. A marketing strategy that succeeds one year is unlikely to succeed ten years later.
External market audits assist organizations in recognizing when the market has changed.
All three of these instances are in most marketing audits. A yearly strategy audit, for example, should look at both internal and external factors.
This audit confirms that the company's strategies are sound and well-executed.
FAQs
Some of the tools or methods used in marketing audit are (i) SWOT analysis
(ii) PEST ( political, economic, social, and technological ) analysis (iii) Five force analysis- supplier power, buyer power, competitive rivalry, the threat of substitution, and the threat of vendetta.
After completing the audit, the auditors compile all the information they have collected and prepare a report on the company's marketing performance. It states facts and data on marketing issues, lags, and problems and recommends appropriate preventive and improvement measures.
The primary characteristics of a marketing audit are:
Comprehensive

Systematic

Unbiased and independent

Periodical